This is a collection of lots of easy cake decorating ideas for beginners. These simple cakes are made with no fancy tools and require very little time.
Easy cake decorating ideas for beginners is probably one of the most common requests I get from my readers a.k.a YOU! 🙂
I have listened to you and made a lot of easy cakes over the years and I finally went through my blog archives and put together this collection in one place to help you.
You don't need any fancy tools to make these simple cakes.
Most of them are decorated with candies, cereal, flowers, sprinkles e.t.c… things that you can easily find at your grocery store.
Many of these simple cake designs are also easy to make with kids and that's always so much fun!
So, let's get started with this collection of easy cake decorating ideas for beginners….
GET 40 OF MY BEST COOKIE RECIPES TODAY!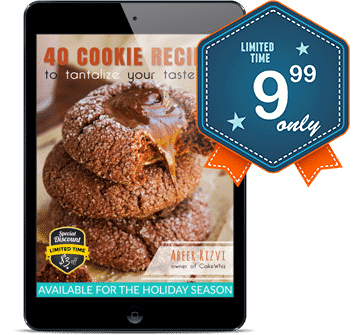 BUY NOW FOR $9.99
*The links above each pictures will take you to the actual cake posts. Many of those links have video or picture tutorials*

MY OTHER RECIPES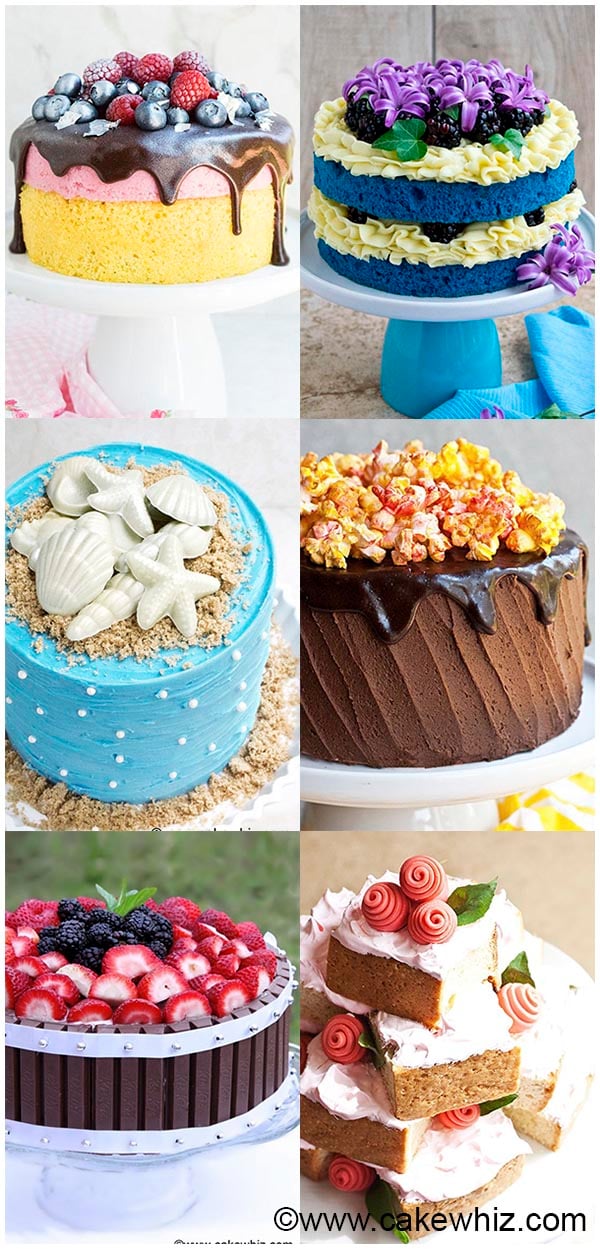 Never underestimate the power of FRESH BERRIES and a little bit of edible spray to add a bit of sparkle to any cake.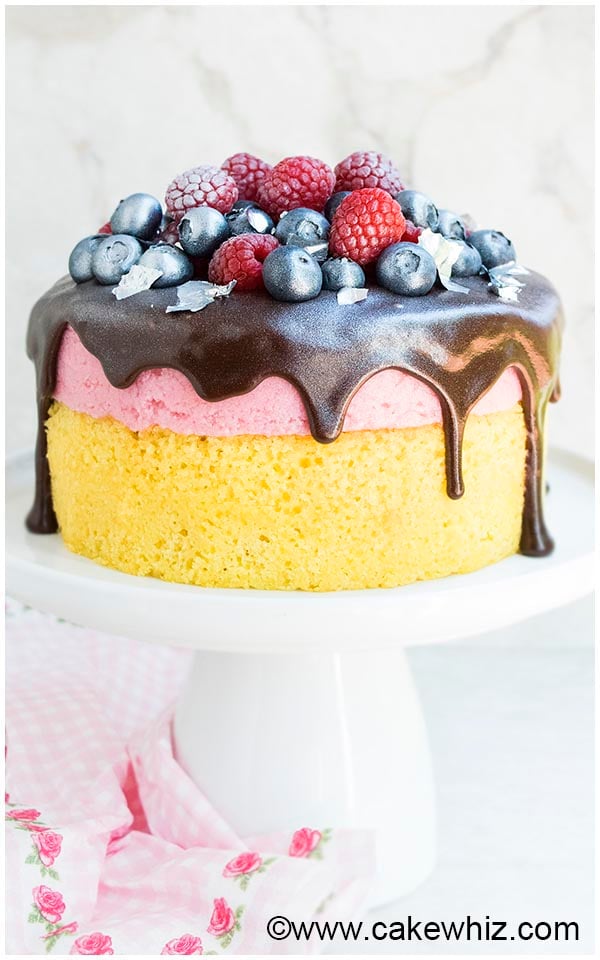 Stack CAKE SLICES in this whimsical way and you will end up with a gorgeous cake tower.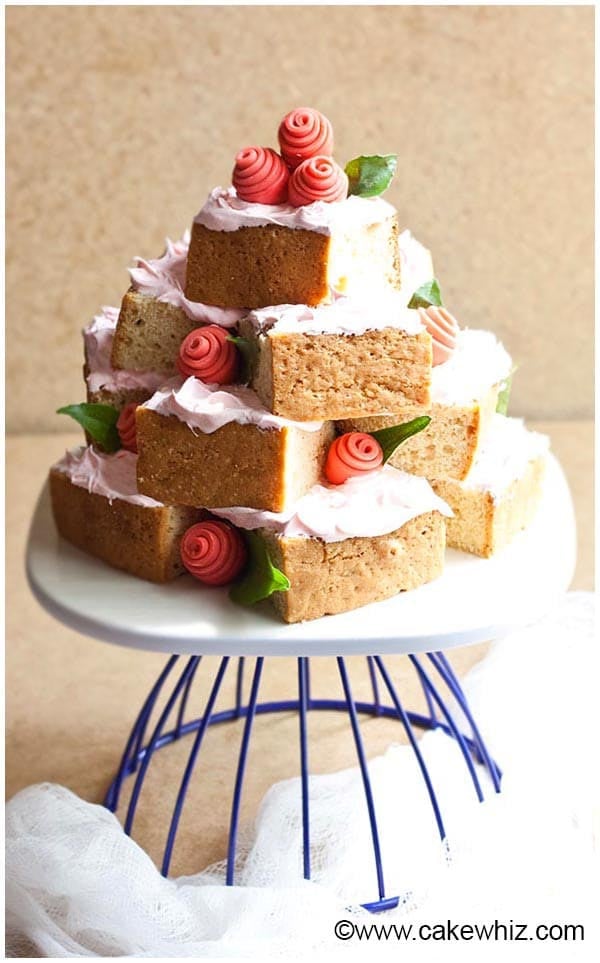 Using FRESH FLOWERS to decorate cakes is classic and timeless.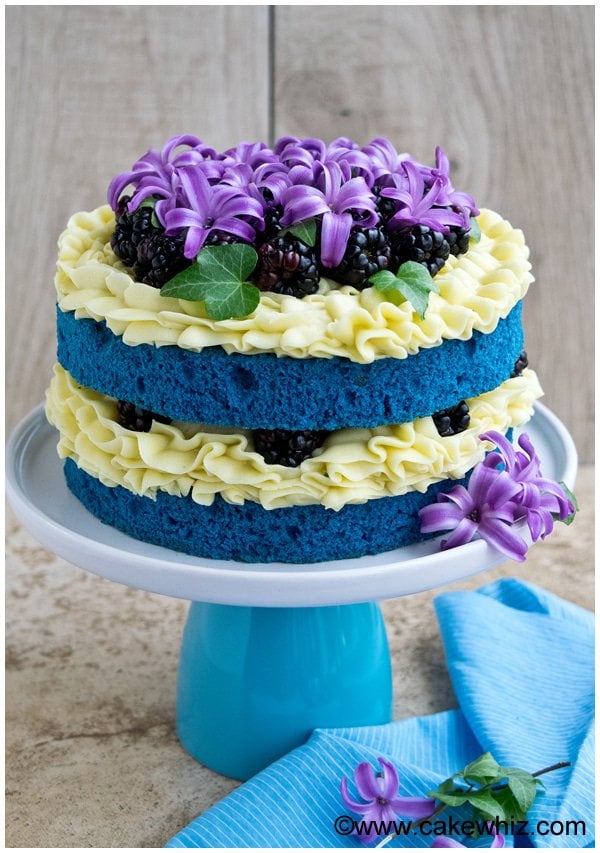 CEREAL is another one of those super easy cake decorating ideas. There are so many shapes and colors of cereal that the possibilities are endless!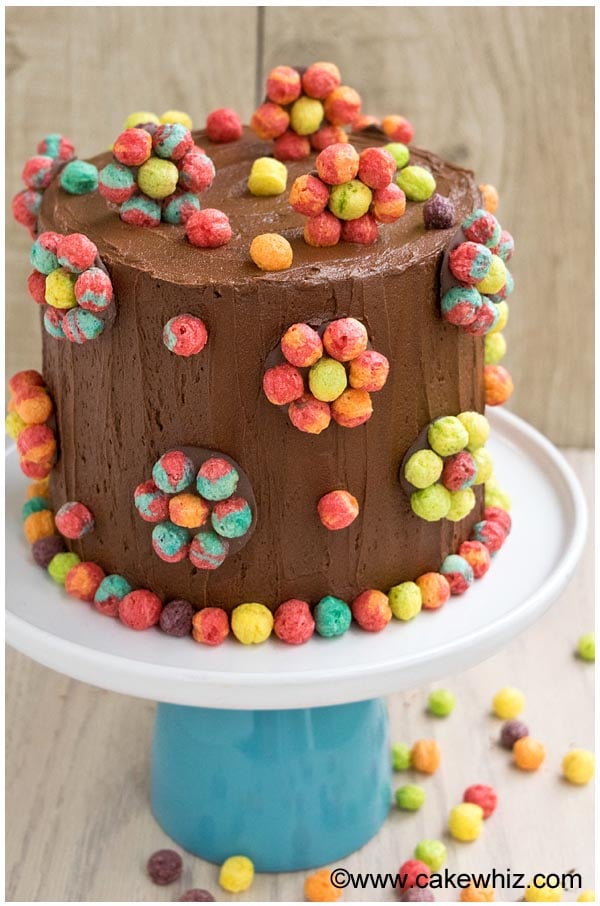 This SURPRISE-INSIDE batman cake from my friend Katalina @peasandpeonies is so easy to make for boys birthday parties.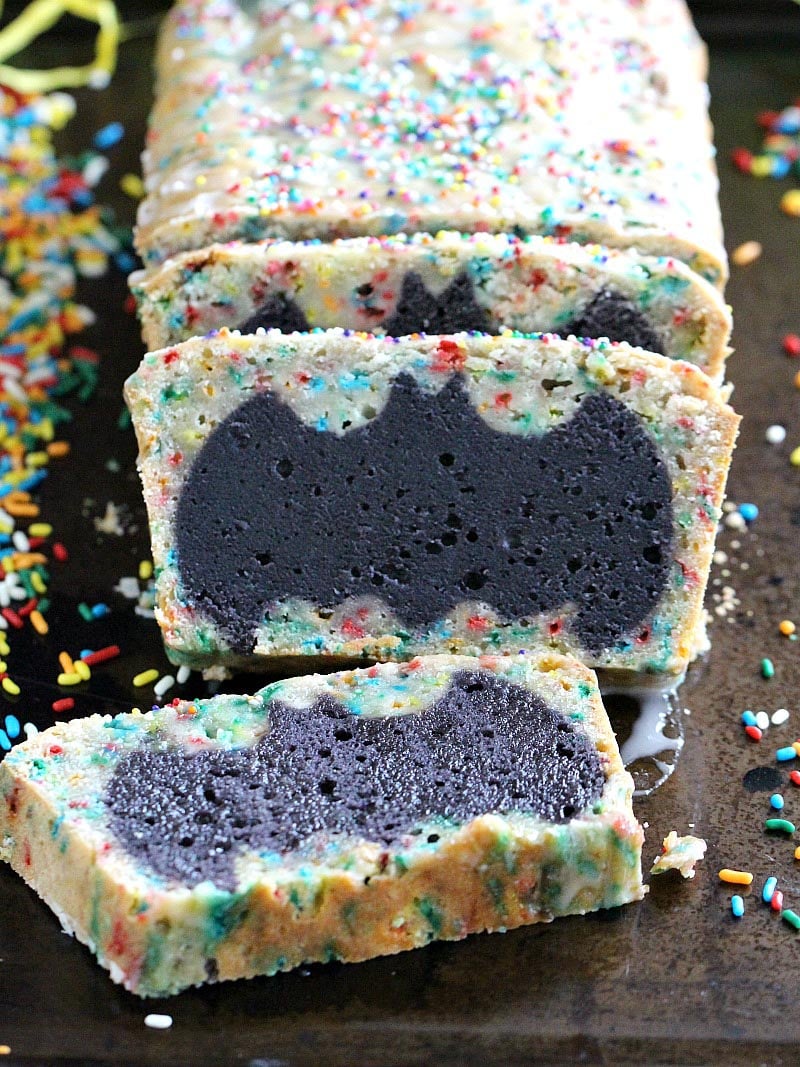 Don't know how to frost smoothly? No problem! Just cover all the crumbs and bumps with KIT KATS and top it all off with fresh berries.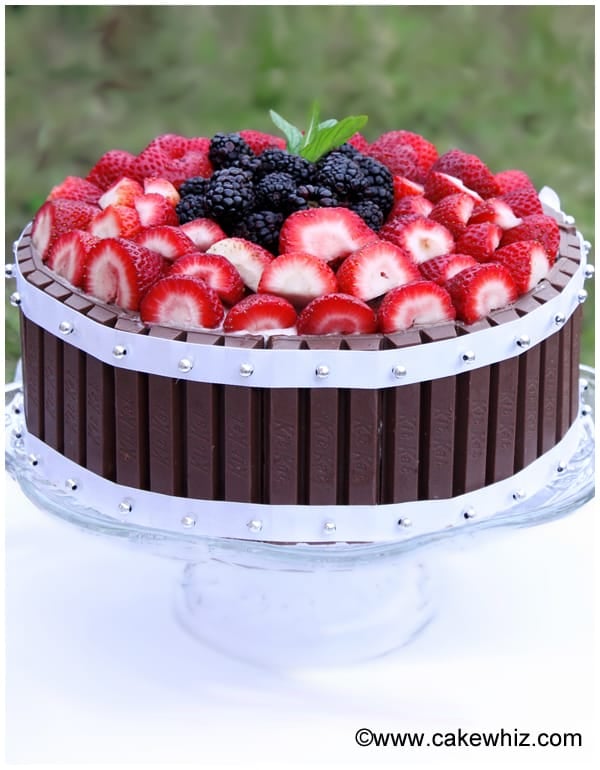 Grab a black EDIBLE MARKER and some heart sprinkles to make this cute and romantic Valentine's Day cake.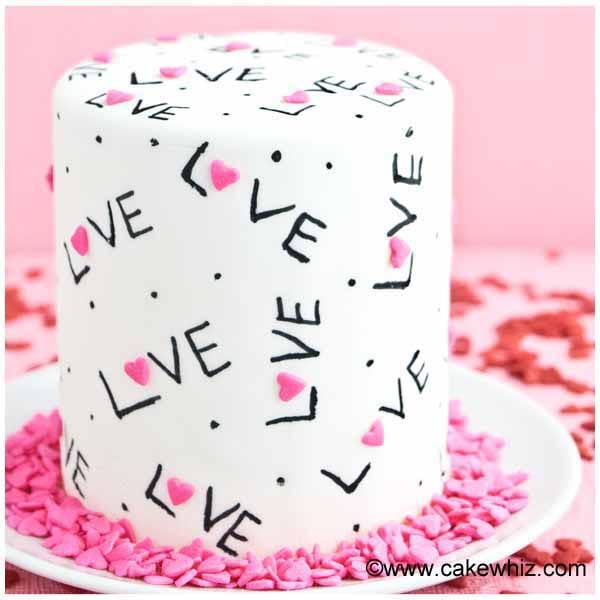 Throw some MARSHMALLOWS on top of your cake and put that creme brulee torch to good use 😉
Add a few maraschino cherries to brighten everything! This is another great idea from my friend, [email protected] peasandpeonies.
Marshmallow chocolate caramel cheesecake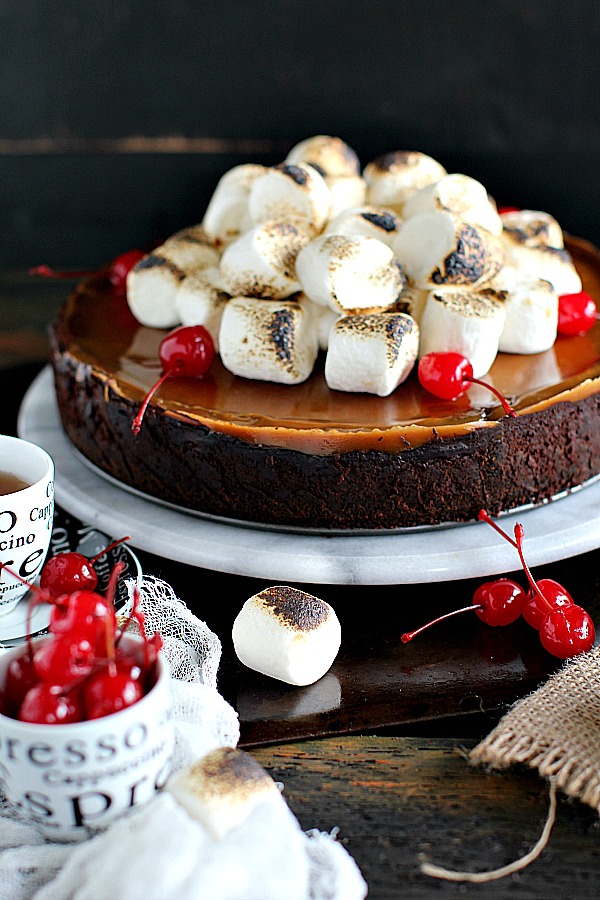 Cover your entire cake with finely shredded COCONUT and top it off candied nuts and edible silver pearls. This is beautiful way to decorate a Winter wonderland cake.
Cranberry coconut and candied nut cake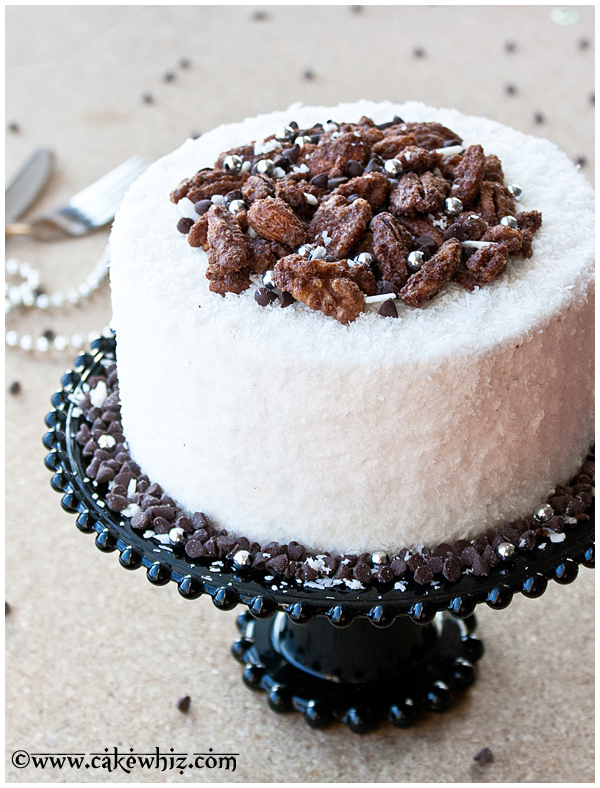 This easy beach cake was made with CHOCOLATE SEASHELLS (made in simple candy mold), brown sugar and while edible pearls.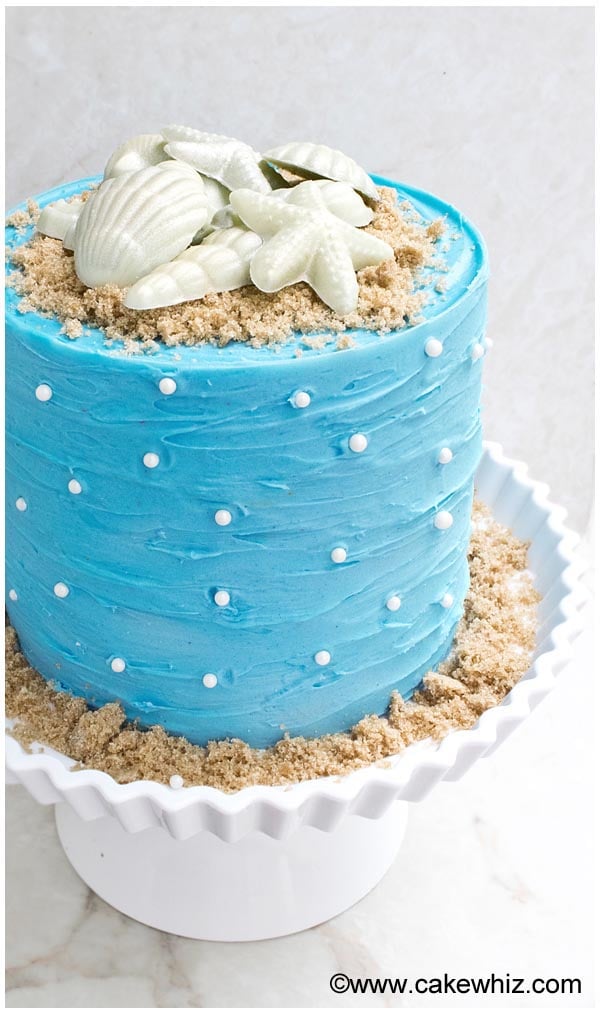 Run the spatula diagonally around your frosted cake. Then, top it off with ganache drips and POPCORN. Spray some red color on the popcorn to give it a pop of color.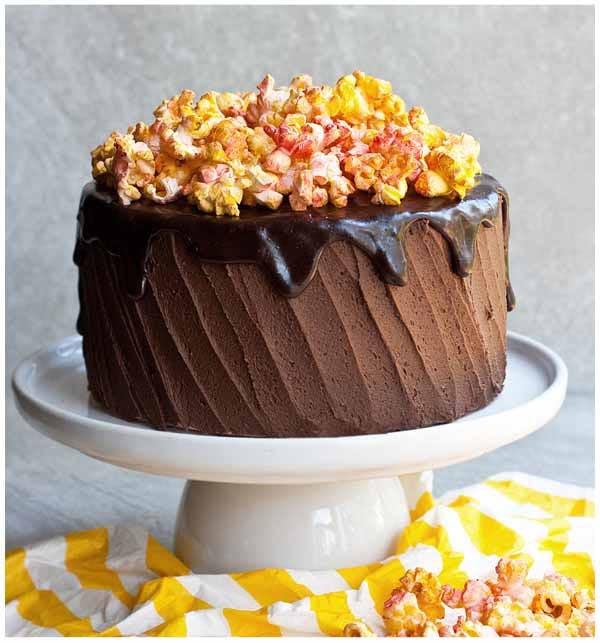 Use leftover CANDY CANES to make candy cane shards and stick them on top of your cake. This is a great Christmas cake decorating idea.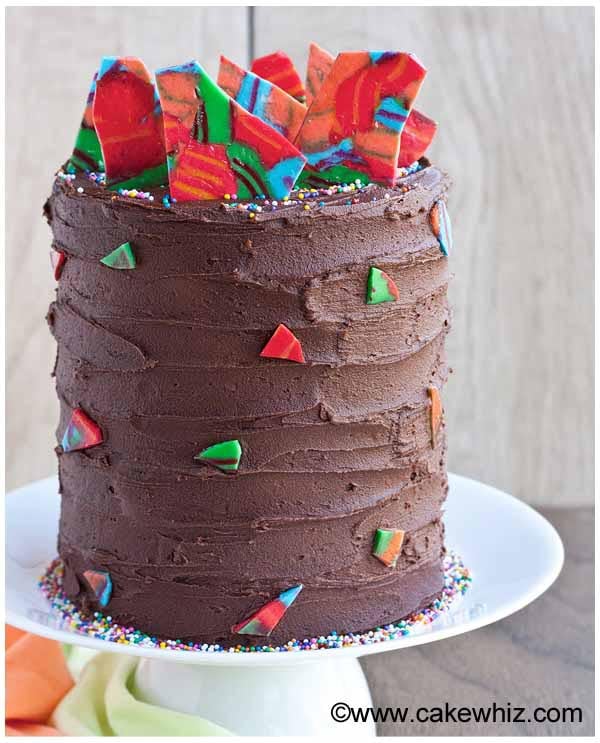 Cover your cake in brown fondant or chocolate buttercream icing and decorate it with HERSHEY'S KISSES. You can unwrap them, if you like but the wrapper was so pretty that i just left them, as is.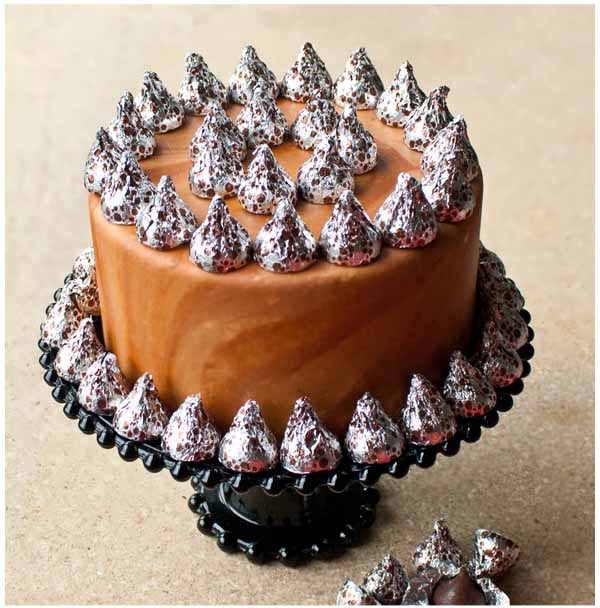 PRETZEL RODS, peanut butter energy balls and chocolate pieces were used to decorate this elegant and brown cake.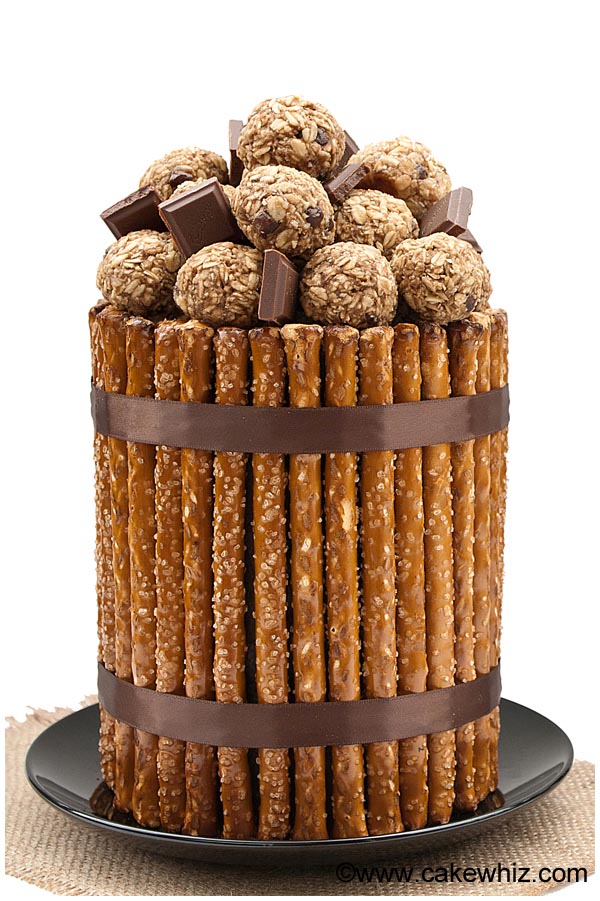 Use colored MELTED CHOCOLATE, sparkling sugar and sprinkles to make chocolate loops and stick them on top of your cake… prefect abstract cake design.
Mango cake with mango frosting and chocolate loops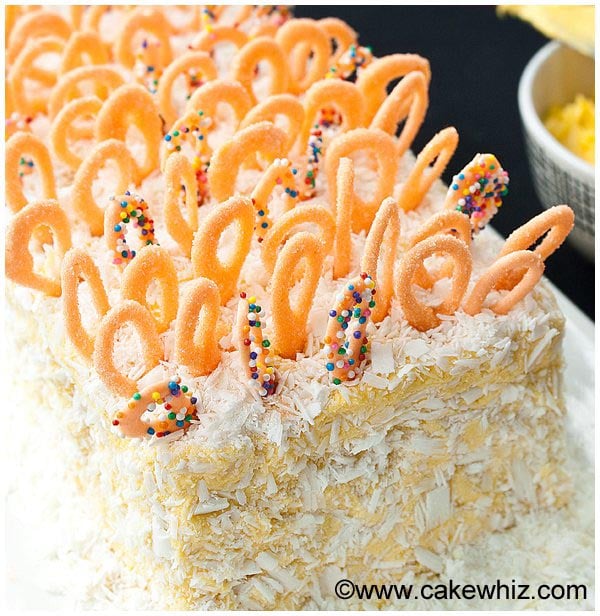 Use colorful JELLY CANDIES and shredded coconut to make this cute Easter bunny cake.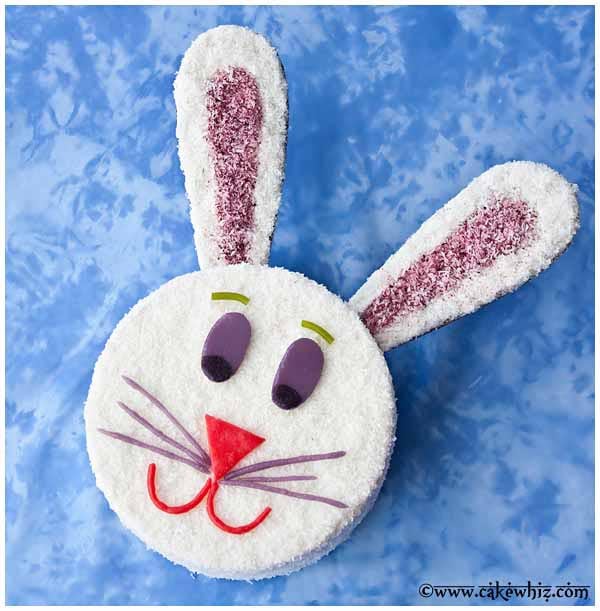 Use different colors of FROSTINGS and a small star tip to make this adorable pencil cake.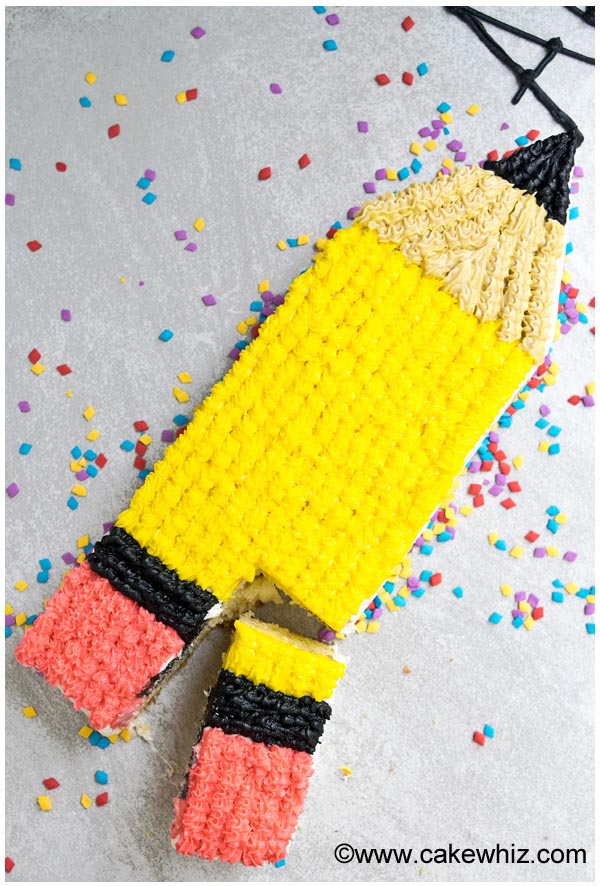 Use broken and crushed CANDY CANES to make this stylish Christmas cake or even Valentine's Day cake.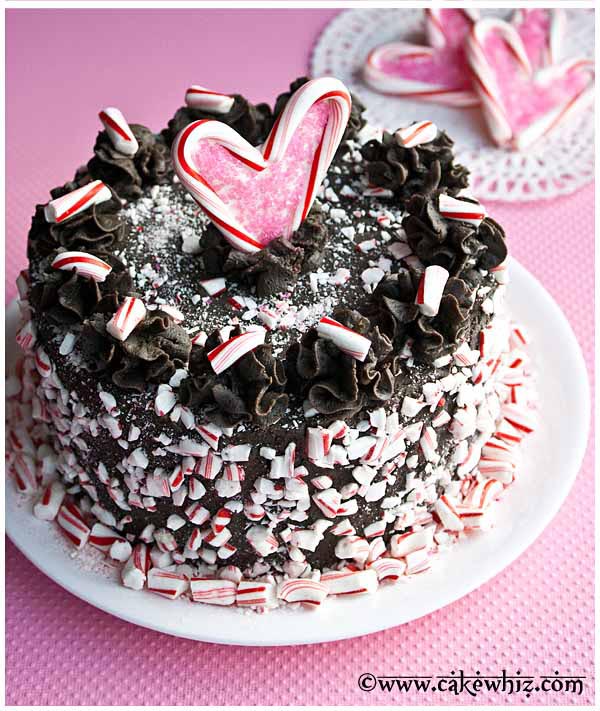 Store bought HALVA (which is already pre-cut in diamond shapes) and gold edible spray was used to decorate this Oscar party cake.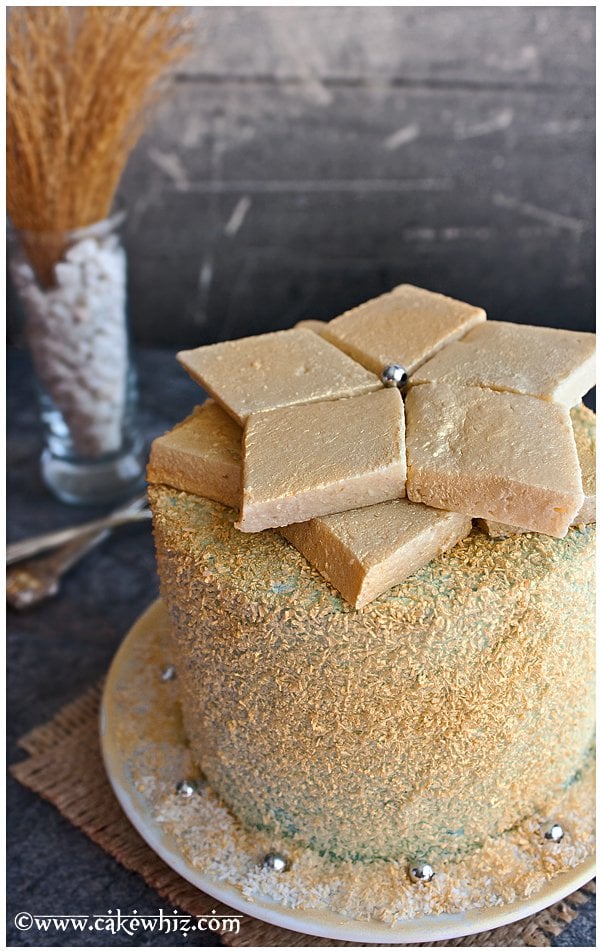 Another way to cover all those flaws on cakes is to to use TWIZZLERS and candies…This is a Christmas version.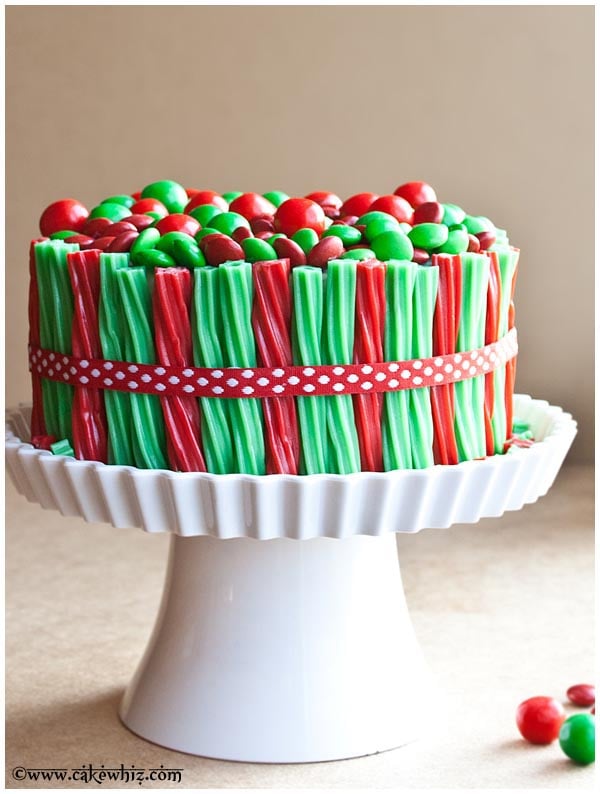 And this one is a rainbow candy cake (perfect for rainbow themed birthday parties or St.Patrick's Day)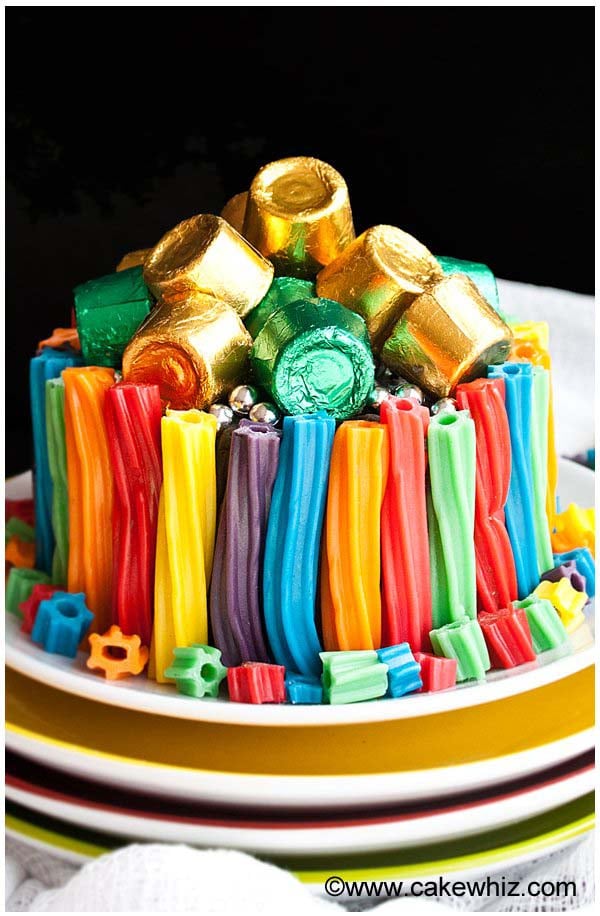 Just use a round decorating tip to make these cute peaks on any cake! Toss a few sprinkles and voila!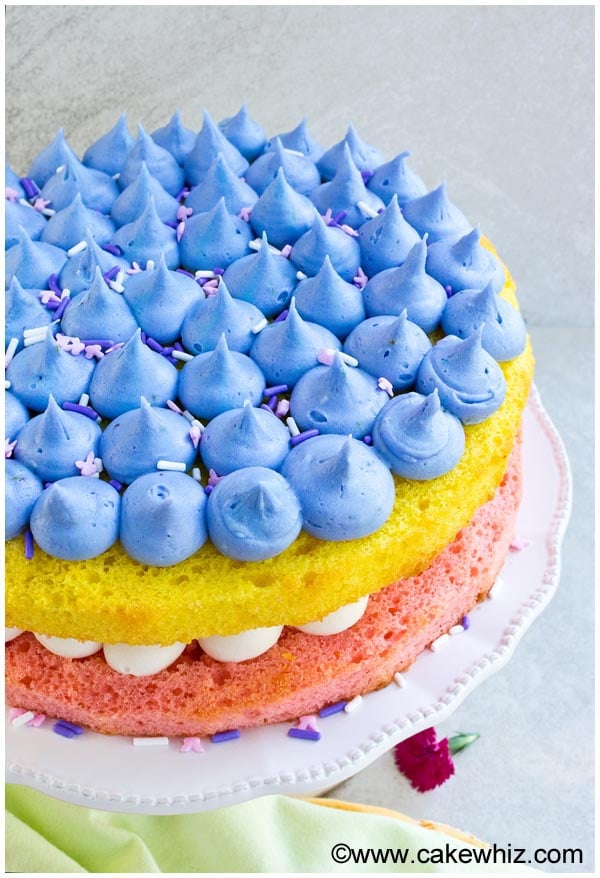 And this one is decorated with the small star tip and I also tossed a few red candy balls to give this cake a pop of color.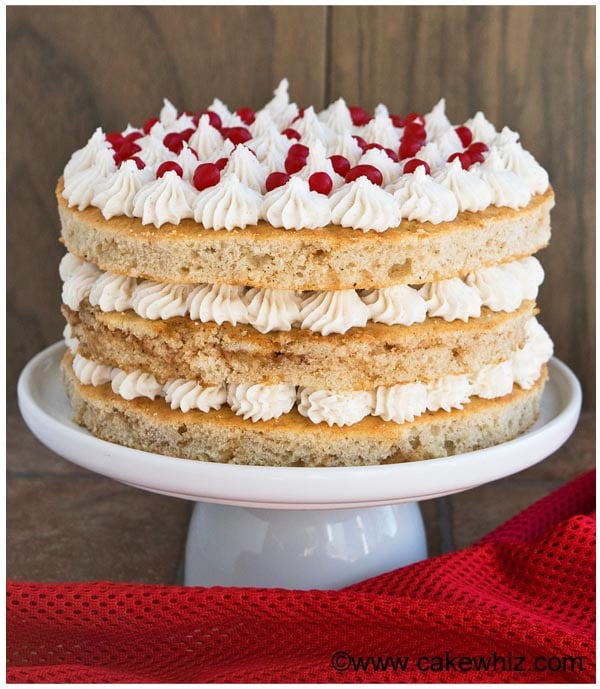 And this rose cake is made with just the big star tip (Tip # 1M).
Carrot cake with the rose technique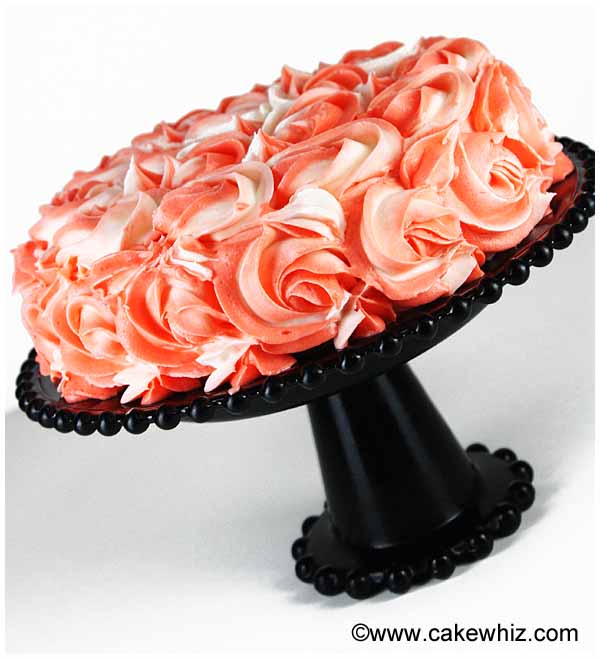 Use a fork to give your cake a cool rough appearance. Then, top it off with seasonal pumpkin candies and sprinkles for a pretty Autumn/ Fall cake.
Pumpkin cake with pumpkin candies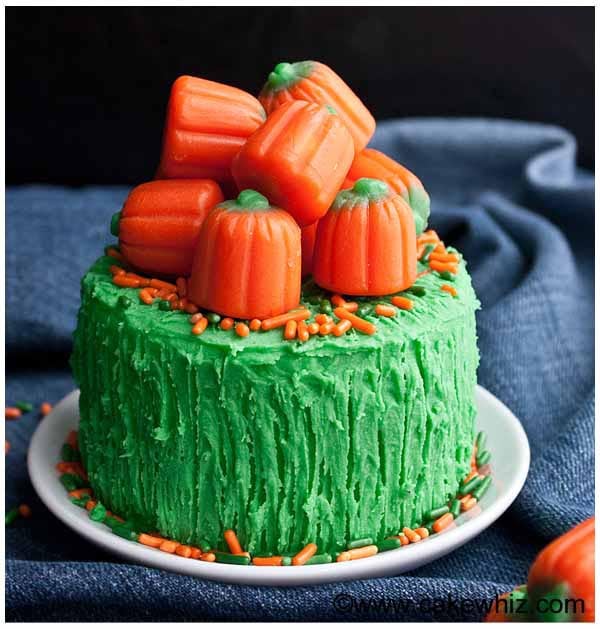 Grab an edible marker and draw faces on M&M CANDIES and use them to decorate a cute kids cake!
Best banana chocolate chip cake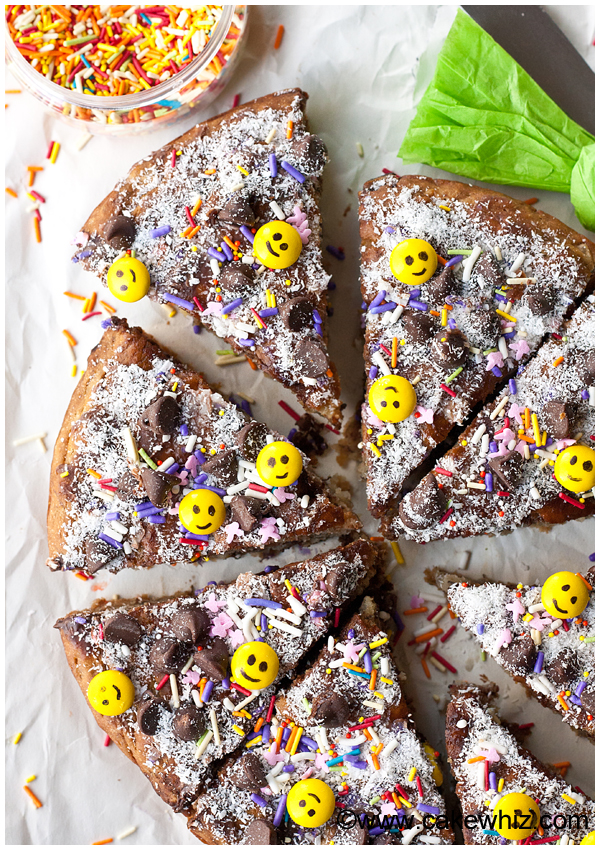 Make this Mummy cake with buttercream icing, chopped Oreos and candy worms.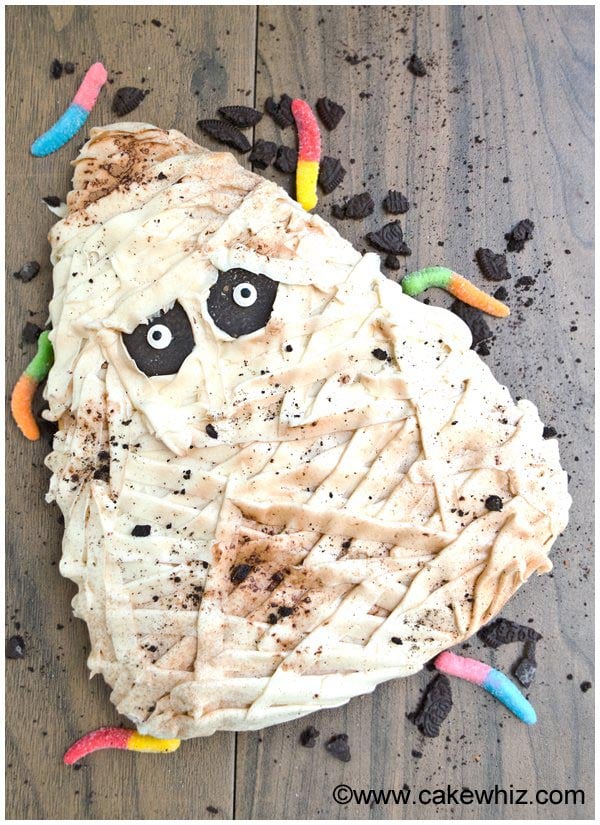 Use different colors of frostings and a toothpick to make this groovy tie dye cake.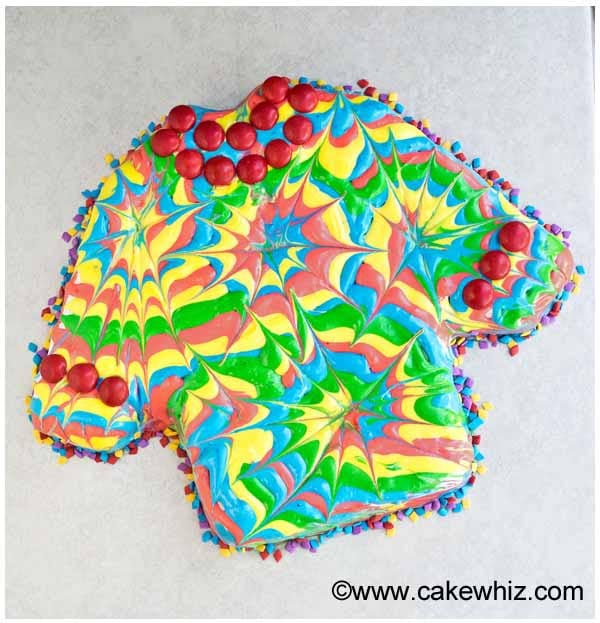 Use marshmallow PEEPS and seasonal sprinkles to make this simple Easter cake.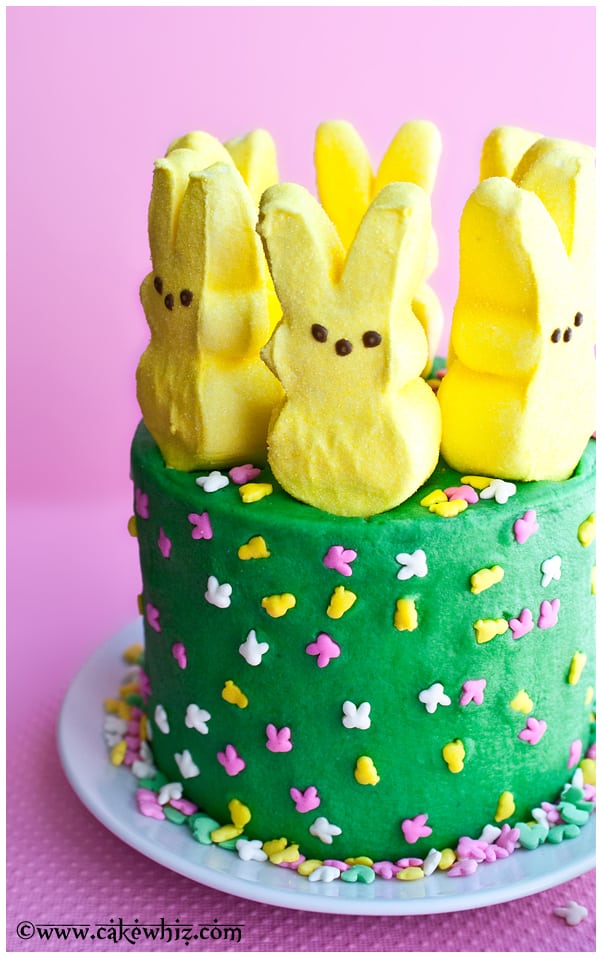 Make a spooky Halloween cake, using OREO spider cookies and a Twizzler Spider web.
Oreo spiders and Twizzler spider web cake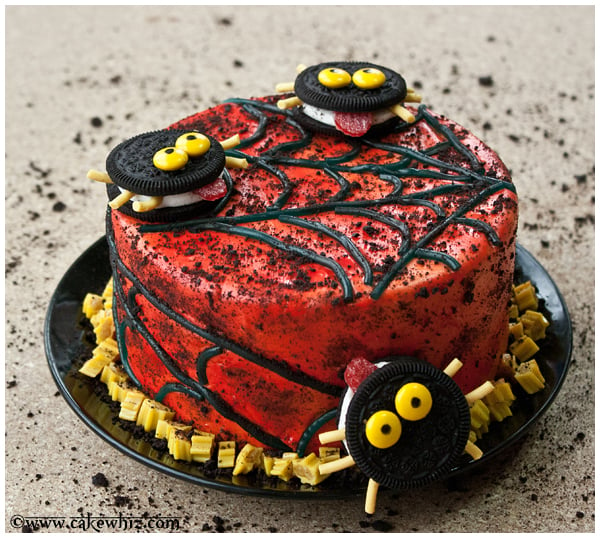 Buy or make apple MARSHMALLOW POPS and stick them into your cake for this easy Autumn or Fall cake.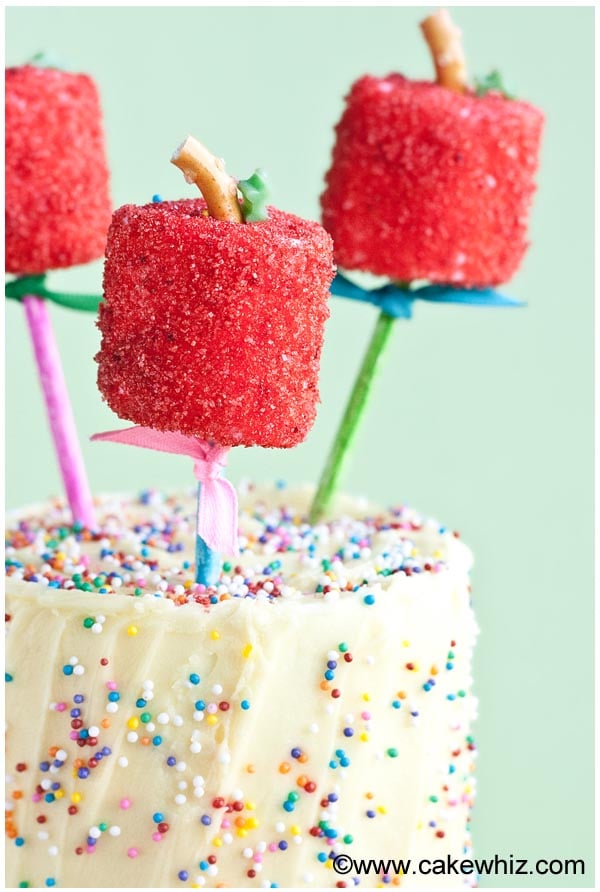 Use leftover Halloween candies or any candies you like to make "chocolate blobs" and stick them on top of your cake.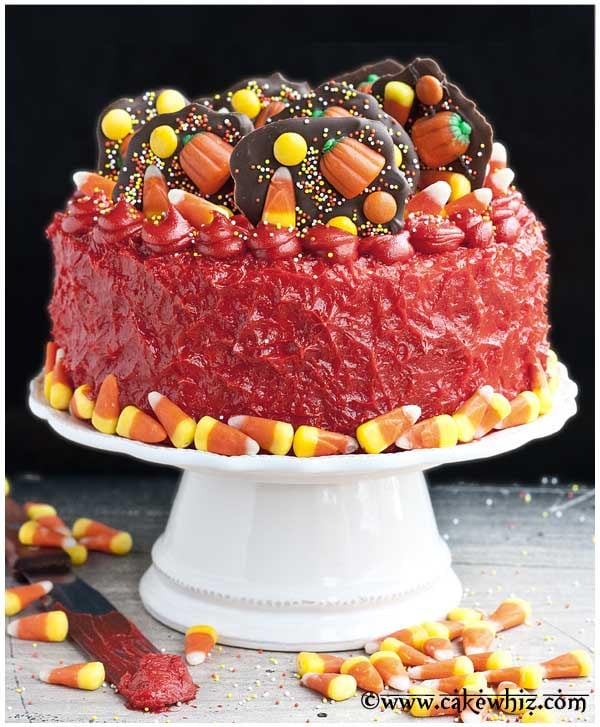 Make a cute Easter cake with an Oreo cookie nest and egg candies.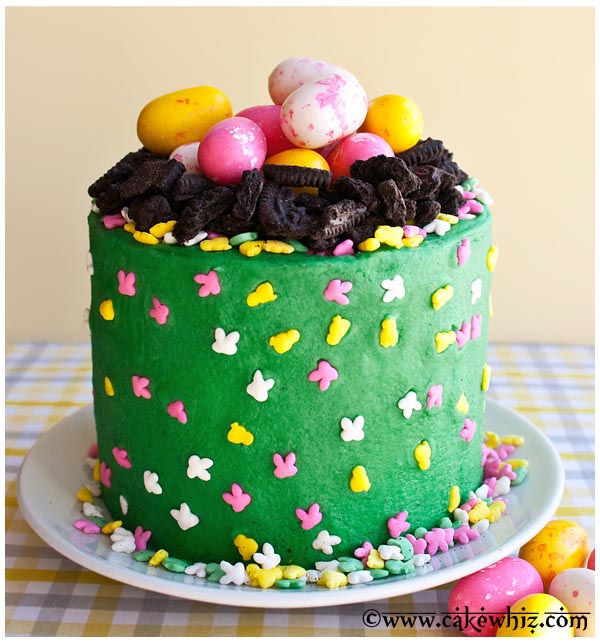 Well, that's all for today.
I hope this collection of easy cake decorating ideas for beginners is useful to you guys.
So, which of these easy cake decorating ideas did you like the most?
Until next time, tata my lovelies!