Fall Themed Chocolate Tree Cake
This video tutorial will show you how to make an easy Fall or Autumn themed chocolate tree cake with colorful leaves. Fun to make with kids!
I LOVE using CHOCOLATE for cake decorating, as shown by this Fall themed chocolate tree cake and many other cakes in my archives.
Now, many cake decorators have STRONG preferences when it comes to decorating cakes.
Some prefer decorating with buttercream and others work their magic with marshmallow fondant and modeling chocolate.
I like to work with ALL mediums coz it allows me to to think outside the box and get CREATIVE with my cake designs.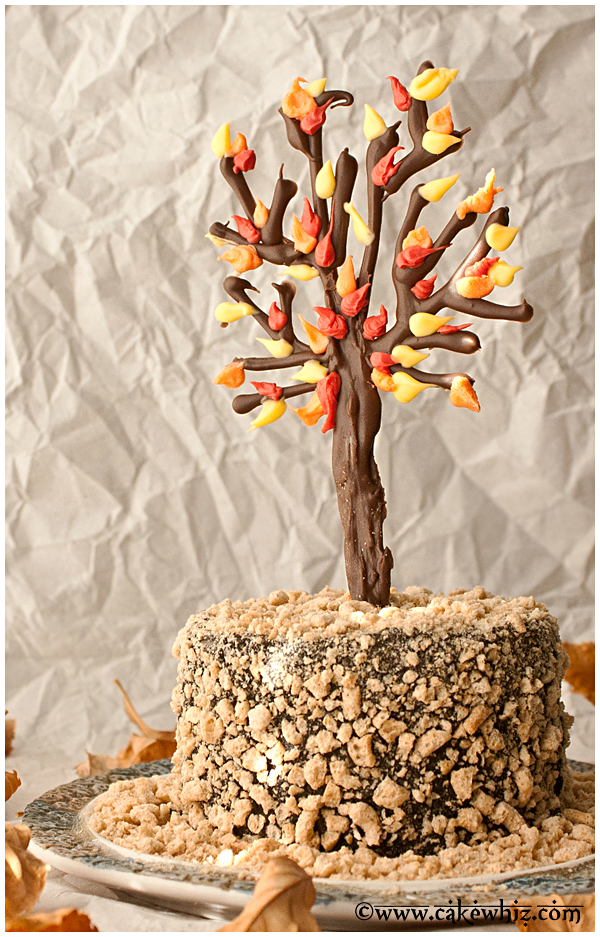 These chocolate trees are really EASY to make but are also very FRAGILE.
So, make EXTRAS and also be very GENTLE, when handling them.
You can make big chocolate trees to decorate cakes and smaller ones to decorate cupcakes.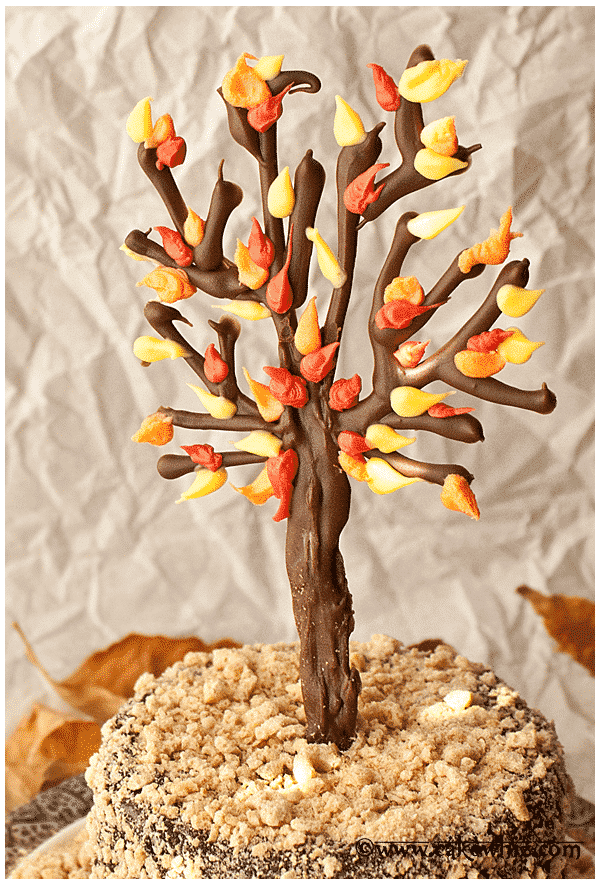 Here are some MORE details of this Fall themed chocolate tree cake:
– This is a mini crazy wacky depression chocolate cake (No eggs, No butter and No milk!)
– It's filled and frosted in chocolate buttercream icing.
– I also sprinkled crushed graham crackers all over the cake.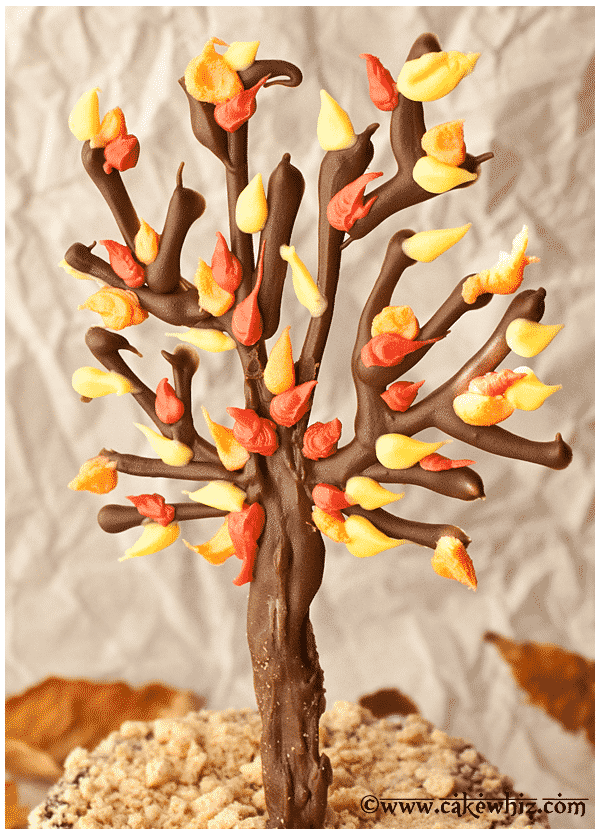 Well, that's all for today.
If you liked this chocolate tree cake tutorial, you may also like some of these other Fall/Autumn themed chocolate treats…
Chocolate dipped apple cake topper
Until next time, tata my lovelies!