Cinnamon Roll Icing {Without Cream Cheese}
Quick and easy cinnamon roll icing recipe, homemade with simple ingredients in 10 minutes. It's smooth, creamy and made without cream cheese and loaded with vanilla and butter. Also known as "cinnamon bun icing."
Cinnamon Rolls is one of those pastries that truly go over the top because of the sticky creamy icing that's drizzled on top. It's mouthwatering and delicious and I bet you will find yourself eating this icing by the spoonfuls.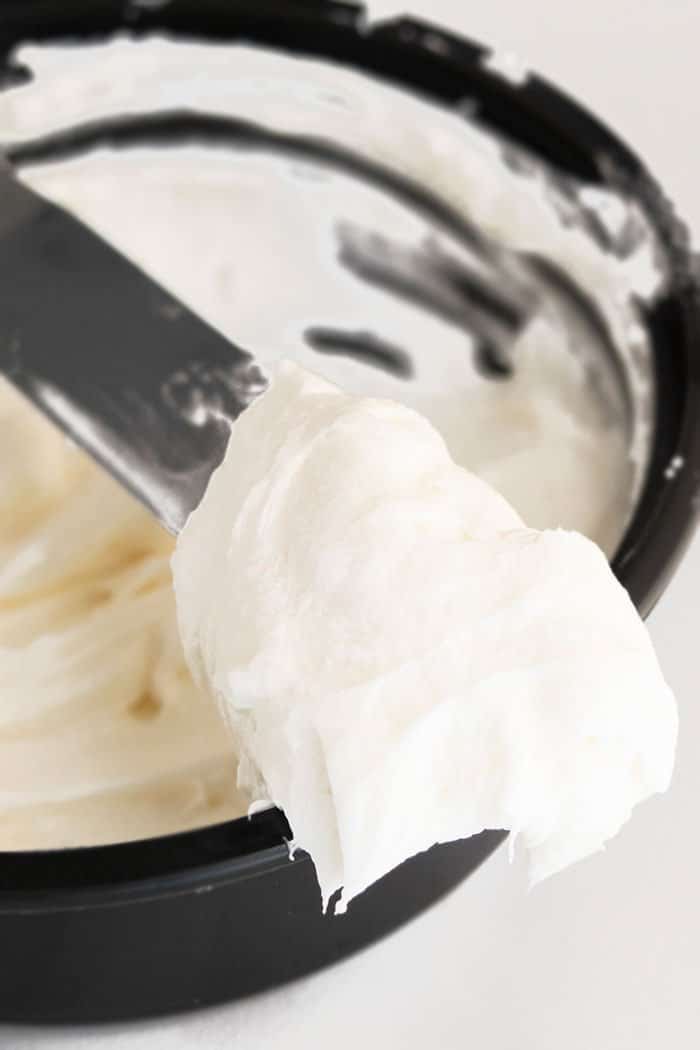 How to make cinnamon roll icing recipe from scratch without cream cheese?
Mix ingredients– This includes powdered sugar, butter, vanilla extract, milk. They should be mixed until smooth and creamy.
Assemble– Pour the glaze onto warm rolls and spread with a spatula.
How do you make icing without butter (Cinnamon roll glaze)?
Anything without butter would be considered a glaze and that's simply made by mixing together milk, powdered sugar and extract until it's thick but can be poured rather than being spread over the rolls. It should have a corn syrup-like consistency.
Variations for cinnamon roll frosting
Cream cheese frosting for cinnamon rolls- Use my Best Cream Cheese Frosting instead of the one below. Spread it on warm rolls so that it melts a bit.
Add sprinkles– This will make a colorful funfetti frosting which is great for kids birthday parties.
Use it on other baked goods– Such as other rolls, muffins, cookies, brownies, bars, cakes, cupcakes.
Add food coloring- Use liquid food coloring or gel colors to tint the icing any color you want.
Try other flavors– The classic flavor is obviously vanilla but feel free to play around with other extracts such as almond, lemon, coconut, or orange. You can also use zests from orange, lemons and limes.
Add chocolate– Mix in some cocoa powder for a hint of chocolate or add mini chocolate chips.
Add Oreos– Crush some Oreos roughly and mix that in the frosting to create a cookie and cream flavor.
Add nuts- Mix in roughly chopped pecans for a nutty flavor.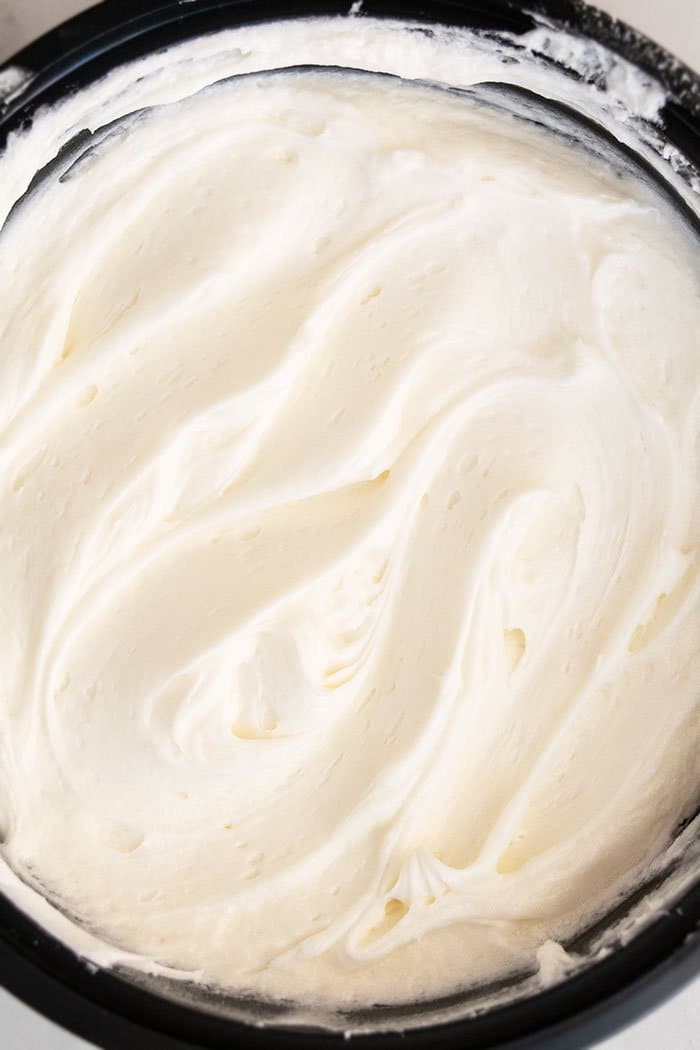 Storage
Refrigerate– In a sealed container in the fridge for up to 1 week.
Freeze- In a sealed container for up to 1 month. When you are ready to enjoy it, let it thaw in the fridge overnight or at room temperature for 30-40 minutes.
Tips and Techniques
Do you heat up this icing? No. Just spread it on warm rolls. The warmth from the rolls will make the icing ooey gooey.
How to make icing thicker? Add more powdered sugar and reduce the amount of milk.
How to make frosting thinner? Mix in more milk until desired consistency is achieved.
Use unsalted butter– Because this prevents the icing from becoming too salty.
Use full fat milk– Even though a small amount is used, full fat milk ensures that icing will have maximum richness and creaminess.
Don't replace butter with margarine or shortening– That's because butter has a lot of flavor and depth that's lacking in the other two ingredients.
How to know frosting is ready? You will know it's ready when you scoop frosting onto your spatula and it holds its shape without dripping.
Use clear vanilla extract- Because it ensures that the icing stays pure white instead of an "off-white" color.
Can you make dairy free icing without milk? Yes, you can use any dairy-free vegan milk of your choice such as almond milk, cashew milk, coconut milk or oat milk.
All ingredients should be at room temperature– Because they blend together smoothly and evenly.
Sift powdered sugar– This is optional but I highly recommend it because the process removes any lumps and clumps to yield the smoothest icing ever.
More Frosting Recipes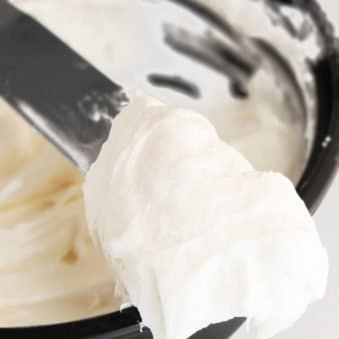 Homemade Cinnamon Roll Icing
Quick and easy cinnamon roll icing recipe, homemade with simple ingredients in 10 minutes. It's made without cream cheese and loaded with vanilla & butter.
Yield: cups
Instructions
In a medium-size mixing bowl, add powdered sugar, butter, vanilla extract, milk and mix until smooth and creamy.

Pour over warm rolls and spread. Some of the glaze with get absorbed and some of it will set on top. Enjoy!
Notes
Read all my tips above.
Leftovers can be stored in a sealed container in the fridge for up to 3 days. Reheat prior to using it on your baked goods. 
Nutrition
Calories: 1128kcal, Carbohydrates: 181g, Protein: 1g, Fat: 47g, Saturated Fat: 29g, Cholesterol: 124mg, Sodium: 416mg, Potassium: 20mg, Sugar: 177g, Vitamin A: 1418IU, Calcium: 31mg, Iron: 1mg