Backyard Kids Summer Party
Lots of food, game and decorating ideas for throwing a fun and easy Backyard Kids Summer Party. Great party themes for birthdays too.
*Thank you Häagen-Dazs® for sponsoring today's post so that I could throw this backyard kids Summer party. As always, all opinions are mine.*
Throwing parties is just as much for me as baking or cake decorating and I am so excited about sharing these backyard kids Summer party ideas.
This party is FUN, playful and very EASY to throw together.
Best of all, kids always have a blast!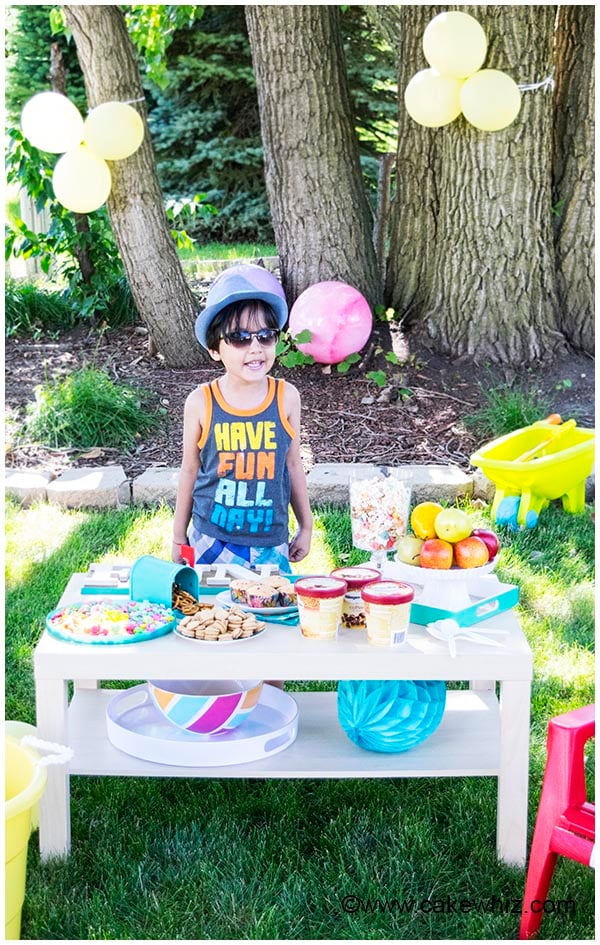 For this backyard kids summer party, I started off by setting up TWO tables.
One table had all the food and the other one had all the bubble stuff.
I also filled up a BUCKET with water and tossed some floating water toys.
There was also a wheelbarrow with water balloons and some other Summer toys I found around the house.
And my little one is INSISTED on having his red chair in the party…hehe.
I swear he's obsessed with it and takes it EVERYWHERE!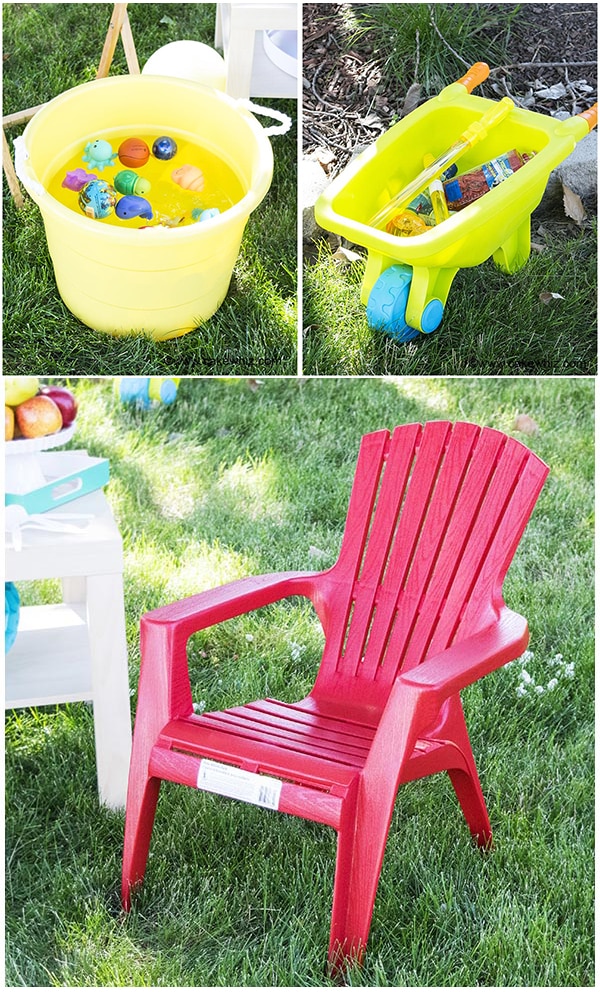 I set up that chair on one end of the table and the yellow bucket on the other end.
The set up looked very SYMMETRICAL this way (Yes! I am such a nerd! lol).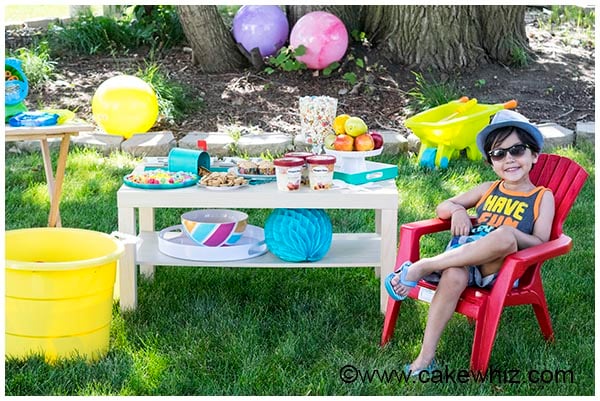 Now, let's talk about all the FOOD at this backyard kids summer party…
I served quite a few things, starting with these vanilla cupcakes (that had rock candy pieces baked into them).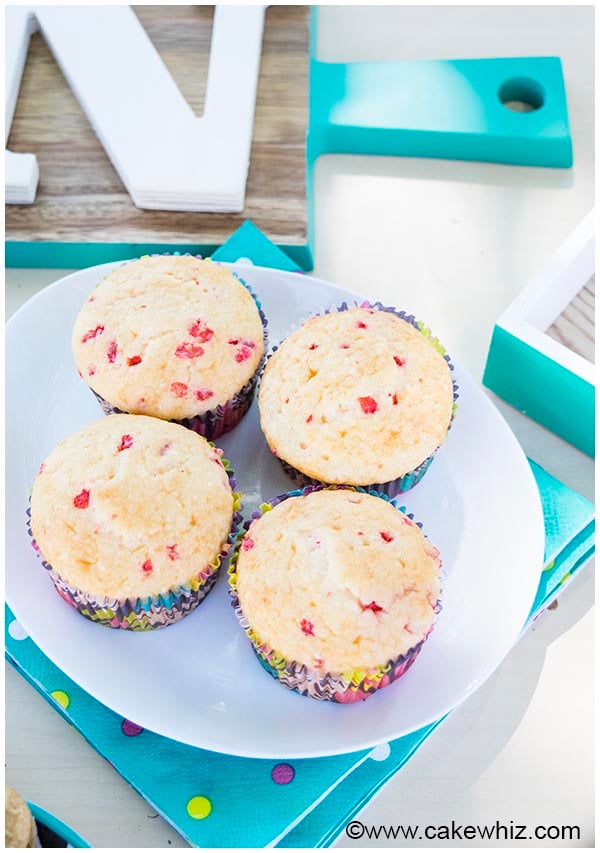 And obviously we had ice cream coz it's Summer time!
We had Häagen-Dazs® strawberry, coffee and dulce de leche caramel flavors.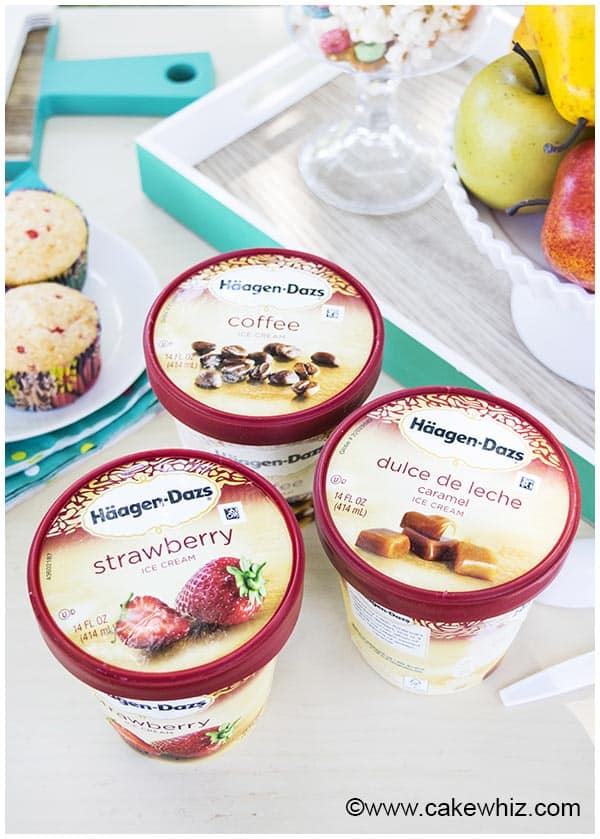 The coffee one was for ME!
And the strawberry flavor was an instant hit with my kiddo.
These ice creams are all so creamy and rich
They are made with the finest ingredients and are super REFRESHING on hot days!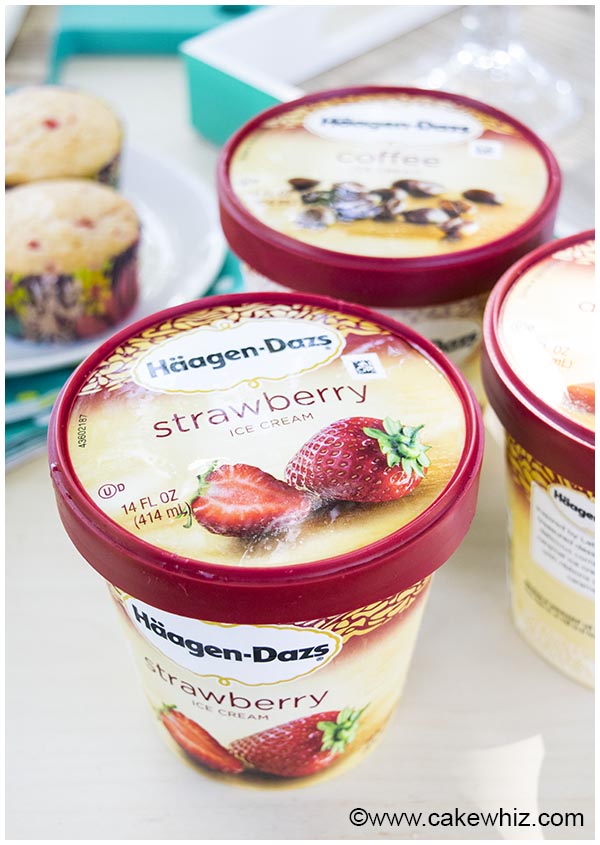 I also served some peanut butter cookies.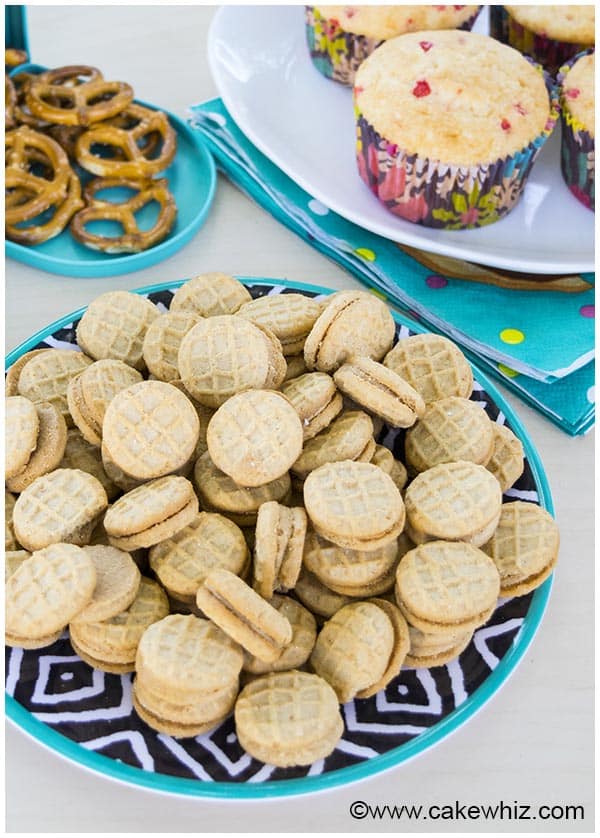 And pretzels, of course.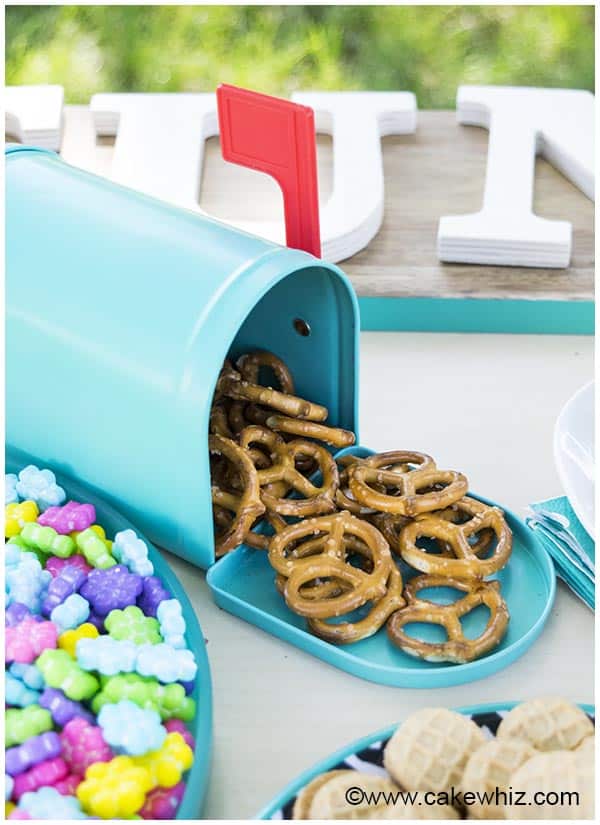 And you just can't have a backyard kids summer party without a colorful trail mix of popcorn and cereal.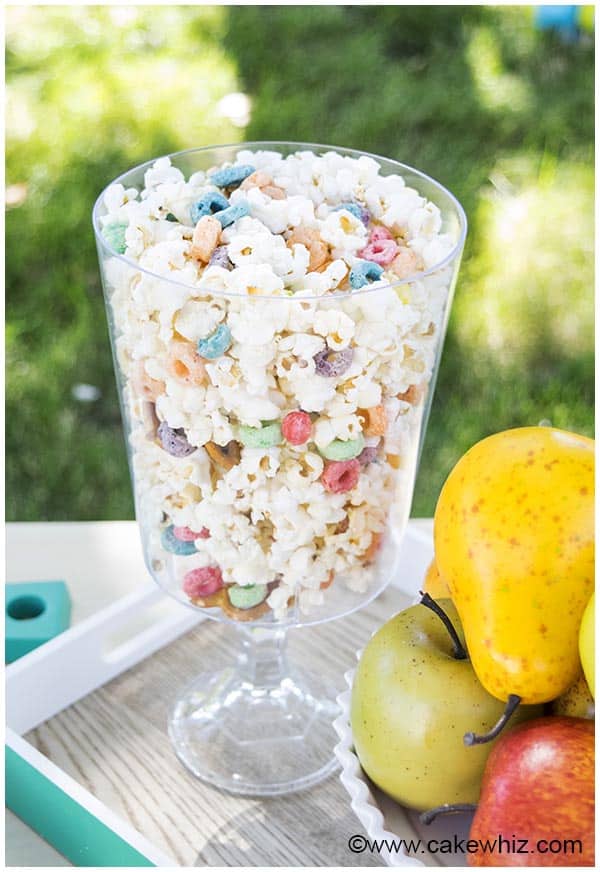 We also had some fresh fruits.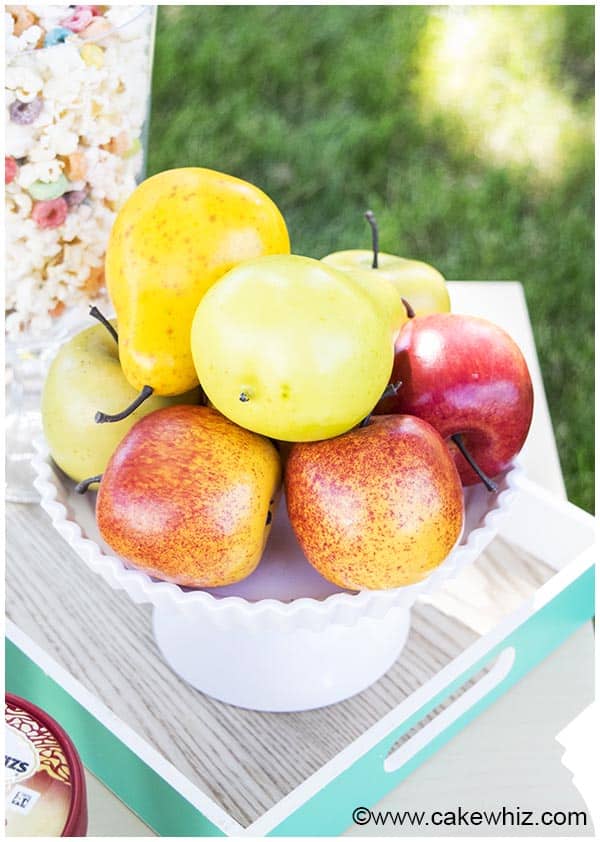 And LOTS of candies!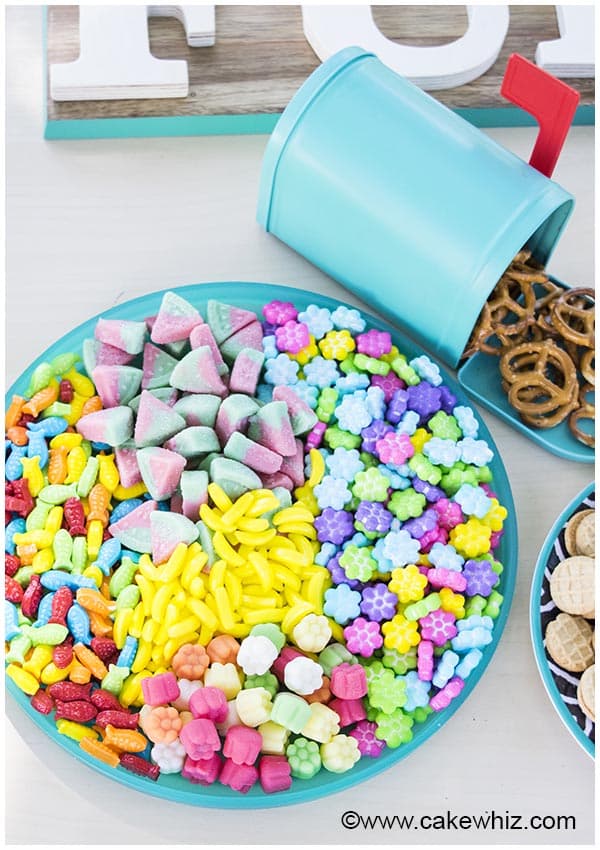 For fun at this backyard kids summer party, I set up a water sprinkler and even a butterfly pinata!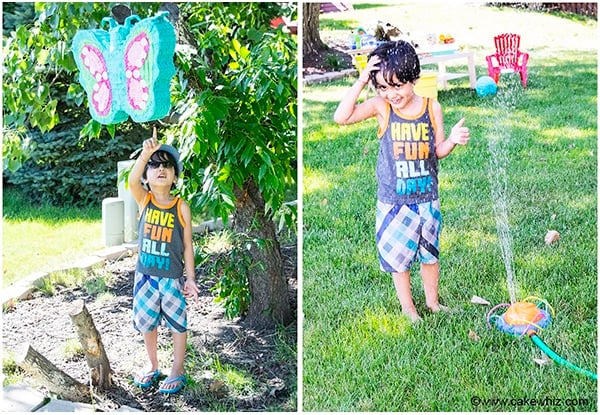 There was also a bubble station, big colorful balls and a water bucket of floating toys.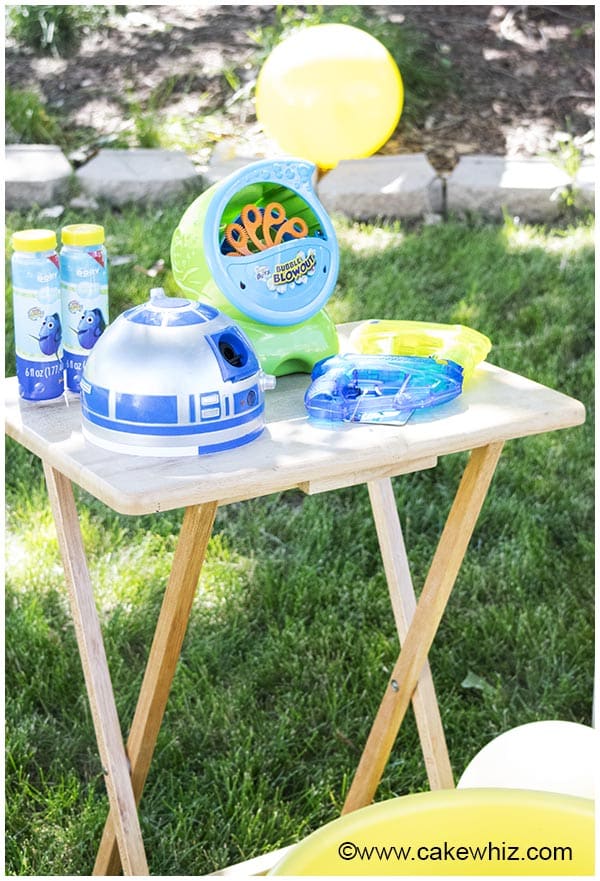 When I throw these themed parties for my kiddo and I get to see how excited he is and how much fun he is having, that makes me soooooooo HAPPY.
I am able to relax and enjoy the outdoors, enjoy some ice cream, WHILE hearing his laughter and giggles.
That truly makes my heart flutter with happiness and it becomes a moment for me to CHERISH and remember forever and ever!
When he's happy, I am happy …beyond happy and those are my special "ME MOMENTS"!
It's incredible how motherhood changes our perspective in life.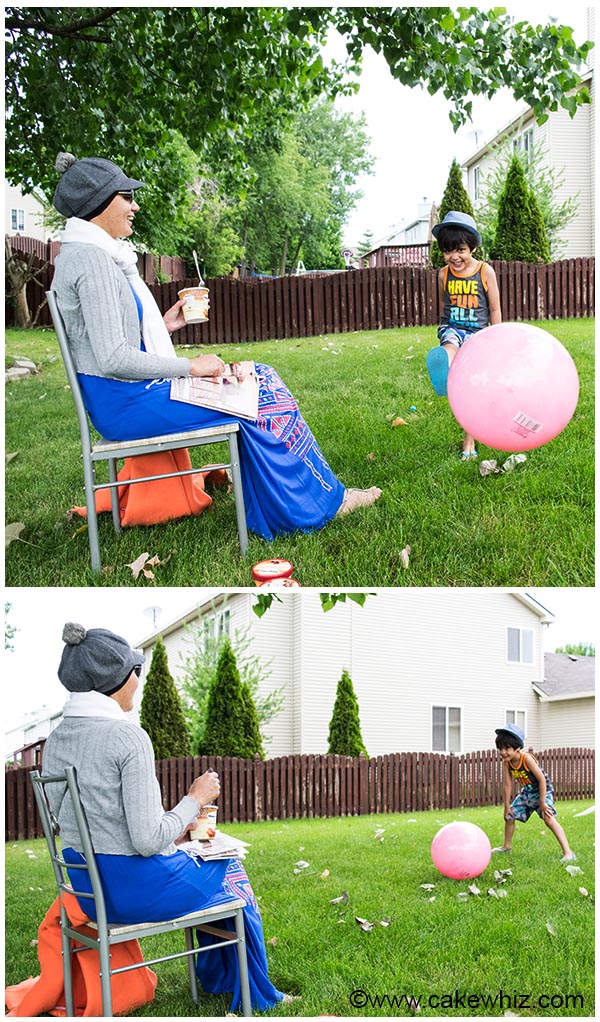 Well, that's all for today.
Until next time, tata my lovelies!