How to Color Fondant
Learn everything there is to know about how to color fondant with gel colors. Follow these tips and tricks and avoid making little cake decorating mistakes.
Today, I am sharing with you all my tips are tricks on "how to color fondant."
As I continue baking and cake decorating, I am LEARNING new things.
And nothing makes me happier than SHARING my knowledge with YOU.
So, I have decided to do even MORE "how to" posts, especially for BEGINNERS.
For instance… how to frost a cake, how to color fondant e.t.c.
If you have any suggestions, feel free to let me know either in the comments or through email.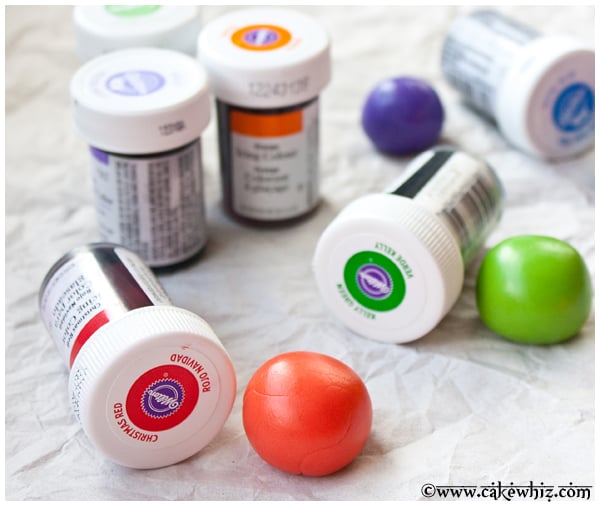 Anyways, today's post is focusing on "How to color fondant."
But first, let's briefly talk about fondant.
There are many DIFFERENT brands out there. You can use WHATEVER fondant you like.
But, I normally use marshmallow fondant (MMF) which I make at home.
My recipe is full-proof and tastes GREAT. It's also cheap and easy to make.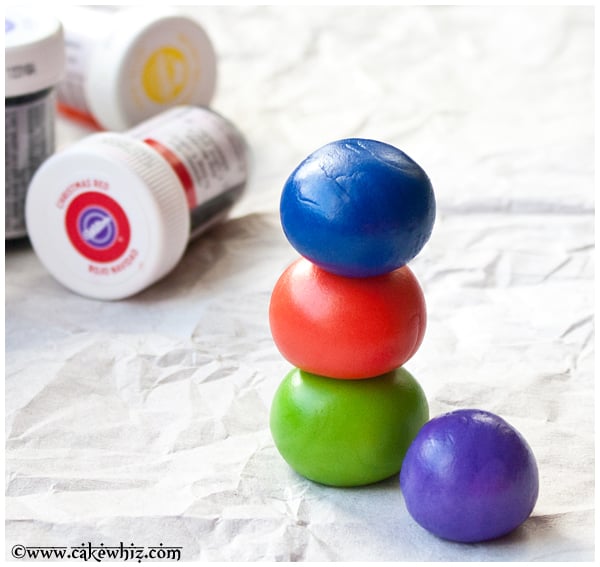 Here are some TIPS on how to color fondant:
When coloring fondant, you should ALWAYS use gel colors.
DON'T ever use liquid coloring to color fondant. They make your fondant very sticky and insanely difficult to work with.
Gel colors can be found in the cake decorating aisles at Michaels or Hobby Lobby. You can even order them online from cake decorating sites such as Wilton.
People think gel colors are pricey. They are actually quite CHEAP… about 2-3 dollars per bottle.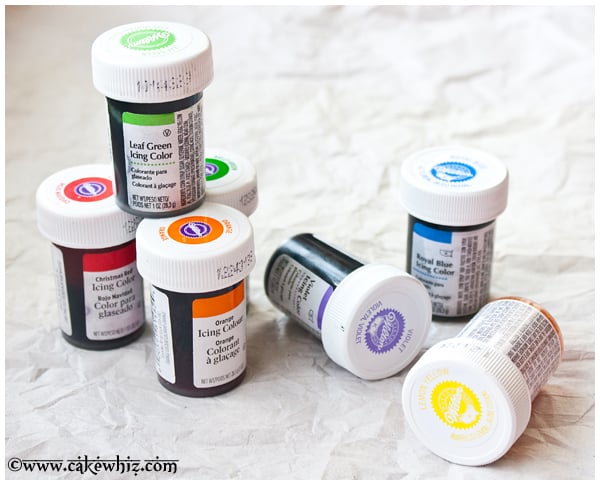 There are many different brands of gel colors out there. The two brands I use are Wilton and Americolor. Americolor gels are a few cents more expensive than Wilton gels. Americolor gel colors also seem deeper/brighter than Wilton's get colors.
Gel colors are available in a HUGE range of shades. You can also mix different gel colors to create your own unique shades.
Gel colors are CONCENTRATED which means a little goes a LONG way. Your bottles will last you a very long time.
Along with fondant, gel colors can ALSO be used to color gum paste and frostings/buttercream icings.
Gel colors CANNOT be used to color candy melts or melted chocolate. You need to buy special oil based colors for that.
I highly recommend wearing disposable GLOVES when coloring fondant, especially if you are making red or blue or any other dark shade. These colors will STAIN your nails and fingers and it takes quite a few washings to get rid of them.
If your work area gets stained, just wiping with a wet cloth does NOT work well. However, these stains can easily be cleaned with some sort of a cleaning spray. I use Clorox sprays.
Finally, if you are planning on making a large quantity of the same colored fondant, it's better to just add color when you are making marshmallow fondant. You will already be kneading and mixing the marshmallows and sugar. So, you might as well add color too…just so you don't have to do it later.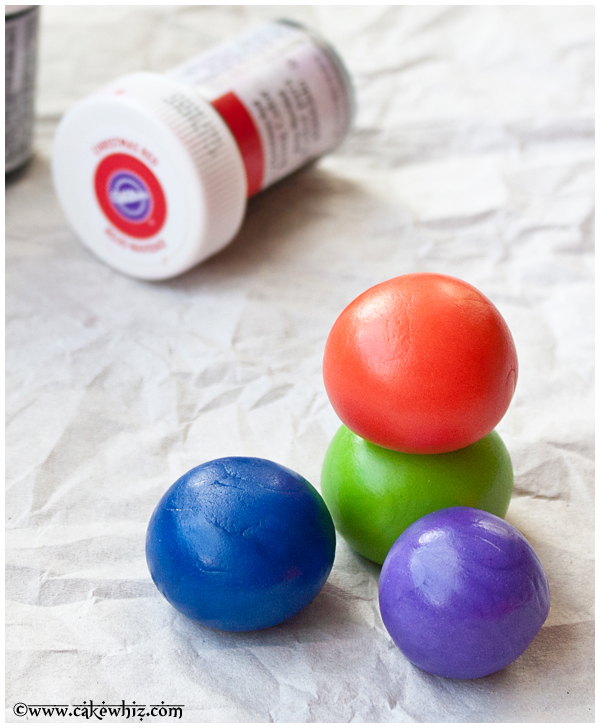 The steps for coloring fondant are fairly simple.
This is what you need to do:
Step 1:
Rub your work surface with some shortening.
Bring out your marshmallow fondant.
Knead it a little coz the warmth of your hands will make it more pliable.
Dip a toothpick in your bottle of color and rub it onto your ball of fondant.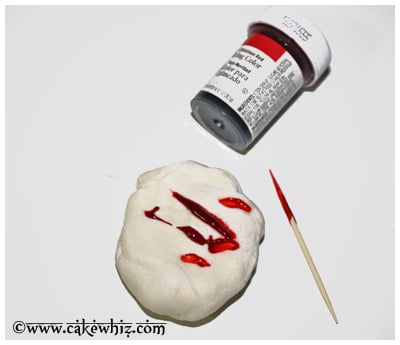 Step 2:
Now, use your hands to knead the color thoroughly into the fondant.
It might get sticky. If that happens, rub some shortening on your hands and continue mixing.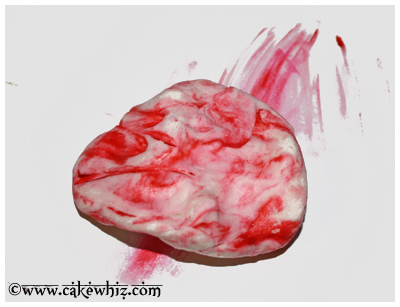 Step 3:
Once the color is fully mixed into the fondant, you may feel it's not deep enough.
If that's the case, dip your toothpick in the bottle of color again and mix in more color and knead the fondant until you have the shade you want.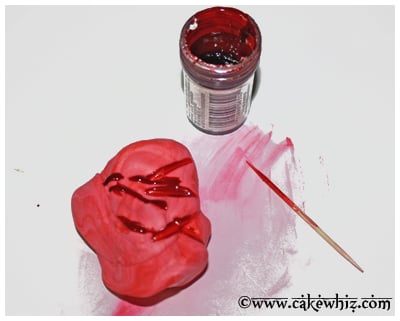 Step 4:
Use your colored fondant immediately or let it sit for a day or two so that the shade becomes deeper.
Fondant dries really quickly. When you are not using it, make sure to wrap it tightly in saran wrap and keep it at room temperature.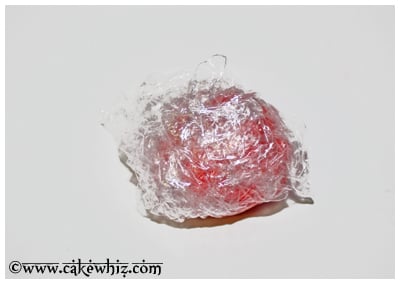 And you are done!
Use your colored fondant to cut cut out cool shapes and decorate your cakes and cupcakes.
Hope you found this "How to color fondant tutorial" helpful and if you have any suggestions for my next "how to" post, leave a comment or send an email.
Tata my lovelies!