When I was little, my Mom used to make these BEAUTIFUL chocolate leaves.
She learnt the technique in some book…
Even though she DIDN'T do much cake decorating, she would make those once in a while and use them to decorate some of her delicious cakes.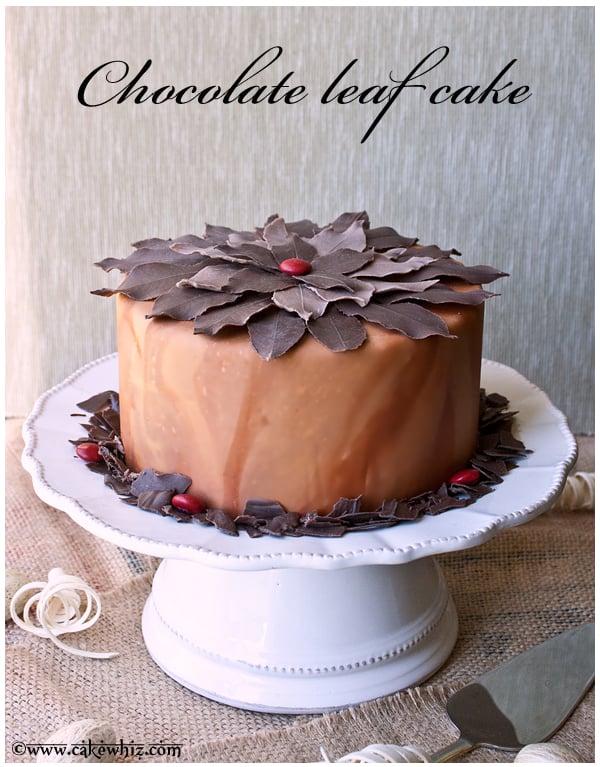 Naturally, I would "try" to to make them with her. 
The keyword here is "TRY"…lol
Since my hands were so small and warm, the chocolate would melt and I would end up with big BLOBS that looked nothing like leaves…hehe.
And that would just cause me to burst into TEARS…lol 

MY OTHER RECIPES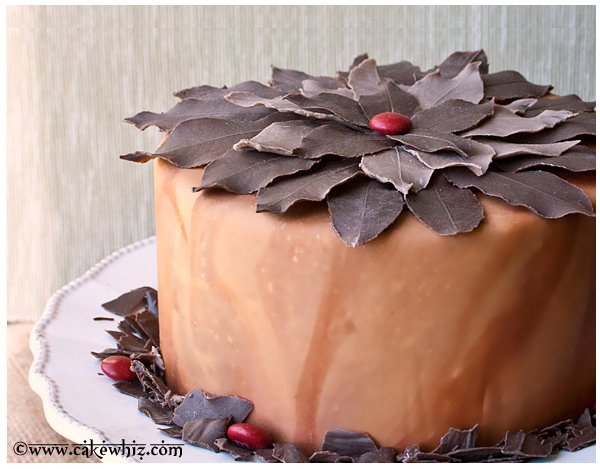 But anyways, I finally learnt how to make them and did a VIDEO TUTORIAL on how to make chocolate leaves at Cake Journal…YAY! 😀
These may look complicated to make but they are insanely EASY! 
I think this cake would be a wonderful addition to your Thanksgiving party or even Christmas party.
It has earthy tones and the little bit of red makes such a nice accent.  
So, make sure to check out my tutorial before Thanksgiving or Christmas and see how I made them.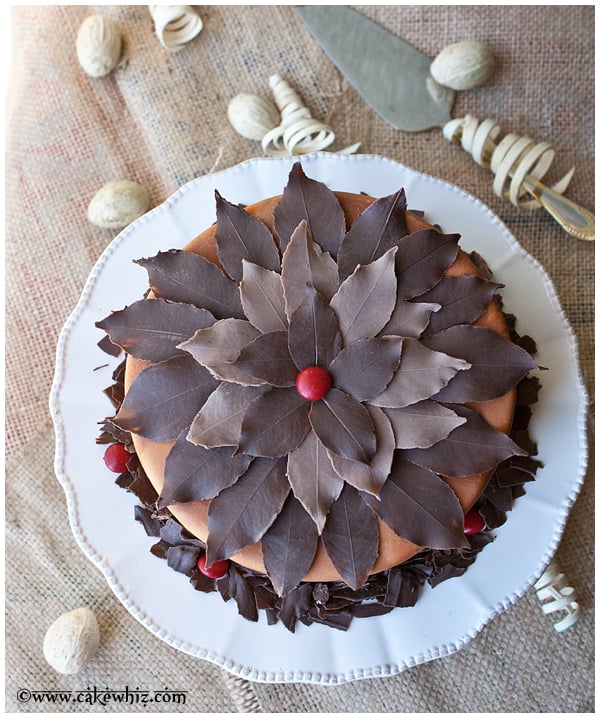 Here are some more DETAILS of this cake…
It's an 8 inch round chocolate cake, covered in coconut buttercream icing.
I also covered the cake in brown "marbled" marshmallow fondant.
I glued the chocolate leaves on top of the cake using some melted chocolate and placed a red M&M candy in the center.
And finally, I sprinkled some chocolate shreds all around the base of the cake and dropped some red M&M candies randomly here and there.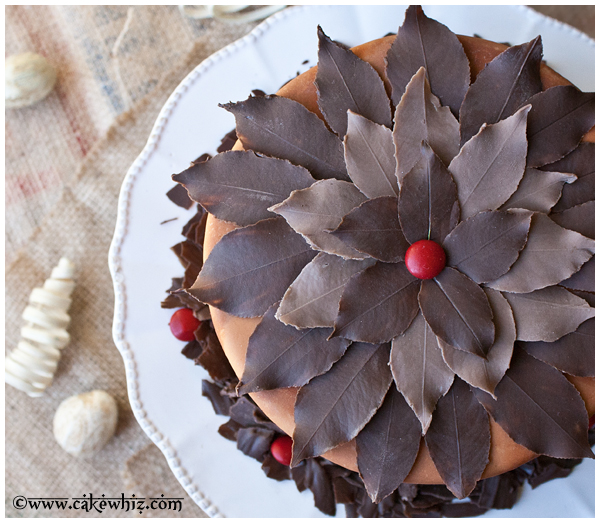 And that's all for today. 
Until next time, tata my lovelies 🙂