Mothers Day Dessert Table
This elegant pink Mothers day dessert table is easy to set up in your backyard. Includes an ombre pink rosette cake, cookies, donuts, cupcakes and more!
*Thank you Baskin-Robbins and Blog Meets Brand for sponsoring today's post so that I could prepare this Mothers Day dessert table. All opinions are my own.*
I am about to make Mother's Day a whole lot sweeter for all of you with this Mothers Day dessert table that I set up for my own Mom.
It's beautiful, ELEGANT and very pink! 😀
We celebrated Mother's Day a day early coz my Mom is traveling today.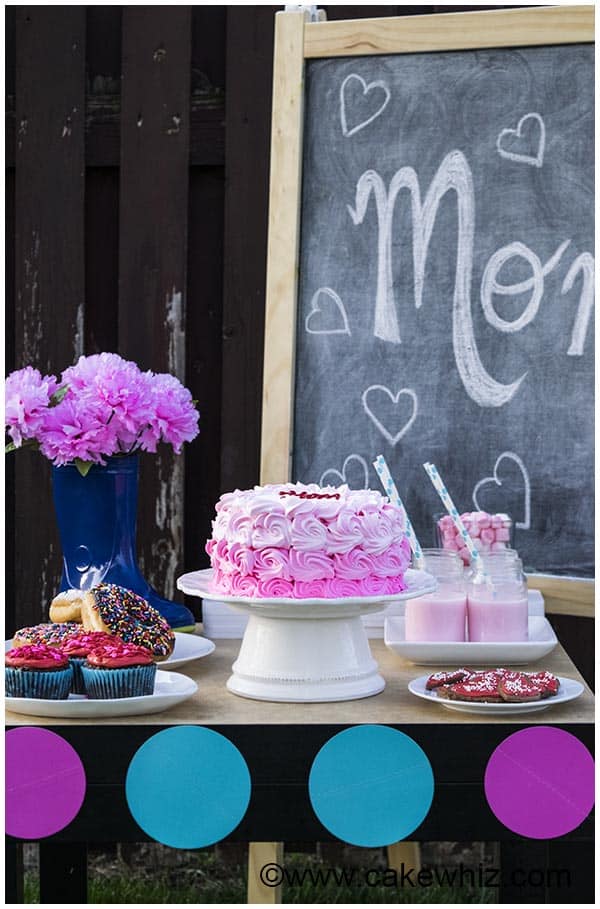 For my dessert table, I placed various desserts on a small black table with a beige top.
I also set up a folding chalkboard nearby with the word "MOM" written on it.
Honest to God, it took me 20 minutes just to write THREE letters!
Who knew writing with a chalk neatly is so darn difficult?! lol.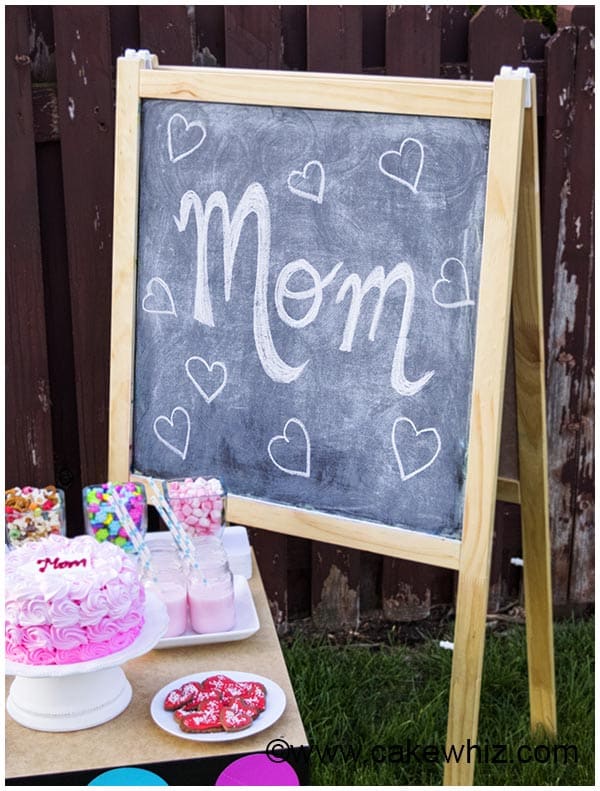 Instead of using a vase for flowers, I filled a rain boot with pink flowers.
My Mom thought this was adorable.
But, my little one just could not understand why I did that and asked me a GAZILLION questions…hehehe.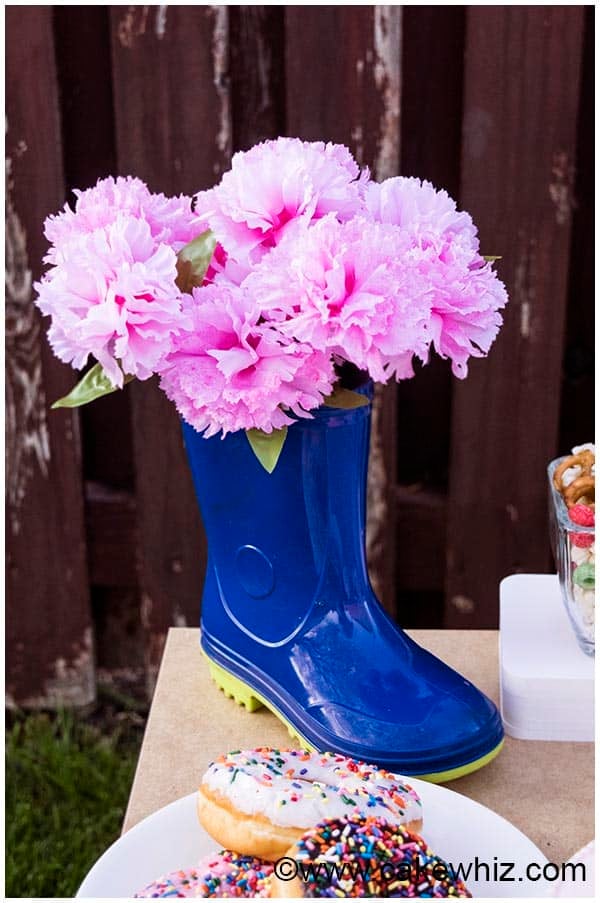 Every dessert table needs a cake which should be the FOCAL POINT!
Since I was busy prepping all the other treats for the dessert table and cleaning up the house, I decided to order my Mom's favorite Oreo® Cookies 'n Cream ice cream chocolate cake online from Baskin-Robbins.
The cake was decorated with an OMBRE pink rose design and absolutely BEAUTIFUL!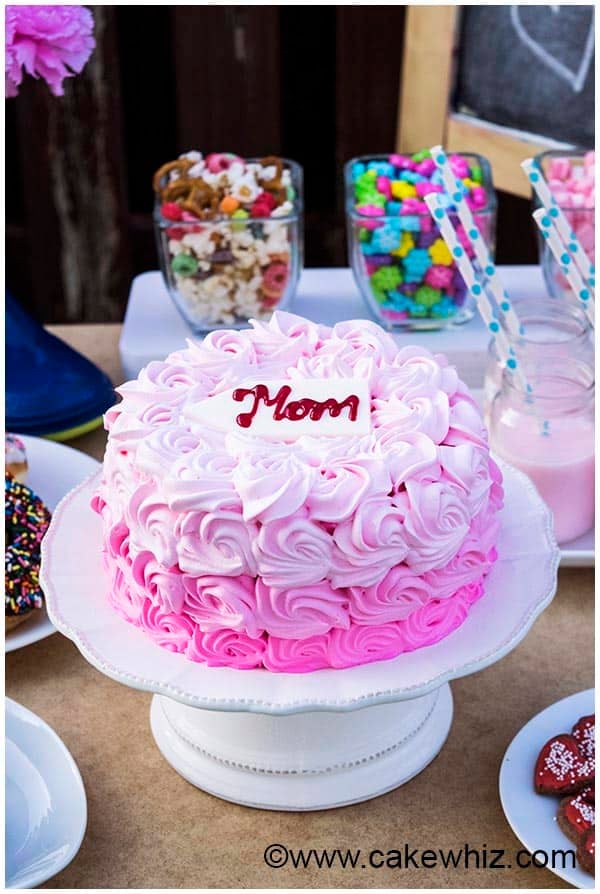 My mom is very feminine and "girly" (Totally the opposite of me! lol).
So, this Pink Rosette Cake was the right choice, hands down!
The cake decorator at Baskin-Robbins even personalized it and wrote "Mom" on the top.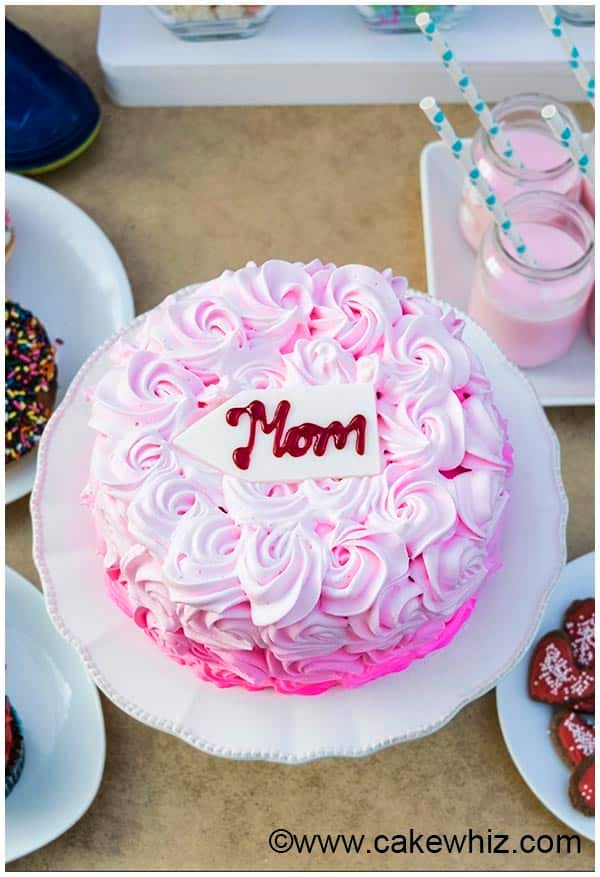 This cake tasted just as good as it looked.
It was an instant HIT with my family, especially my Mom!
The chocolate cake portion was so soft and that ice cream was rich and packed with Oreo cookie bits…Mmmmmm!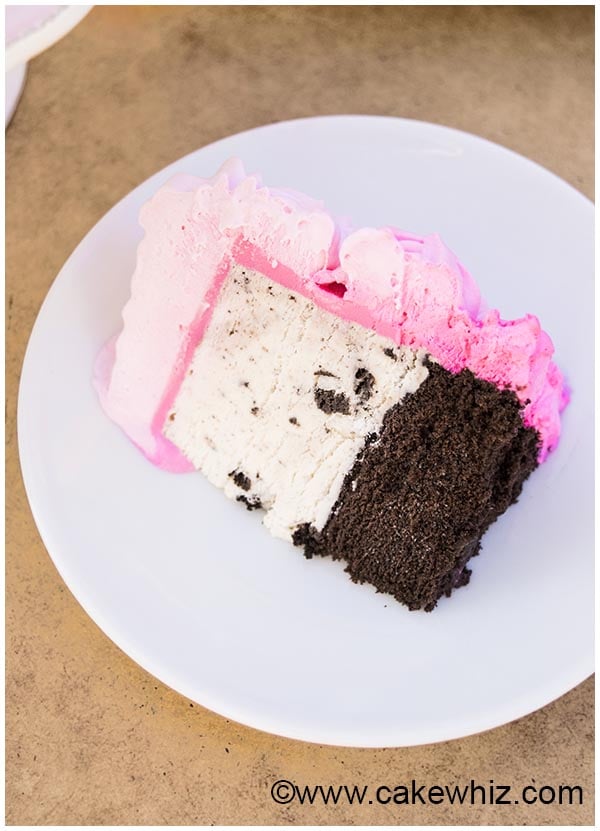 Look at all those layers of deliciousness…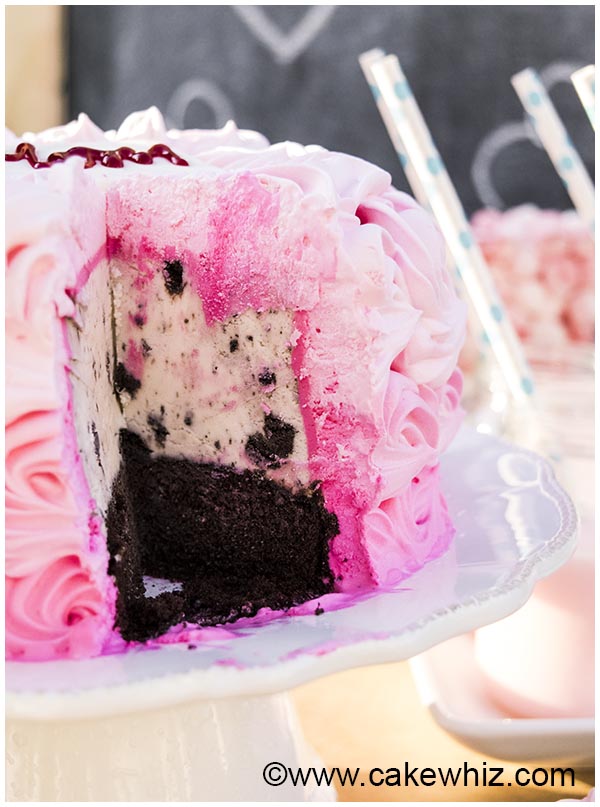 Obviously, a dessert table needs more than just a cake 😉
So, I also served these chocolate cherry cupcakes with cherry frosting.
I decorated them with pink/red heart sprinkles…Simple and EASY.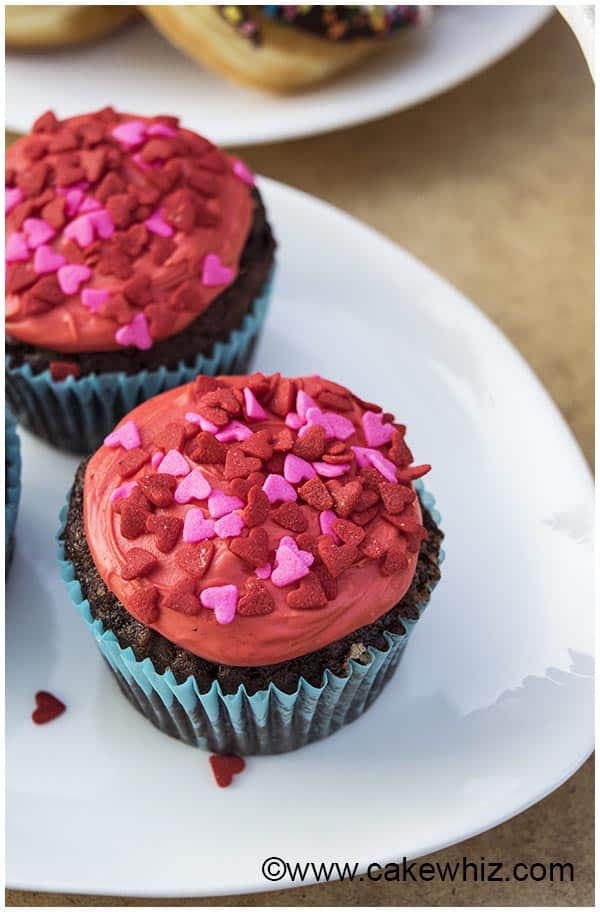 I couldn't help myself from going overboard and also made these heart shaped chocolate sugar cookies in various sizes.
I frosted them in bright pink buttercream icing and decorated white sprinkles.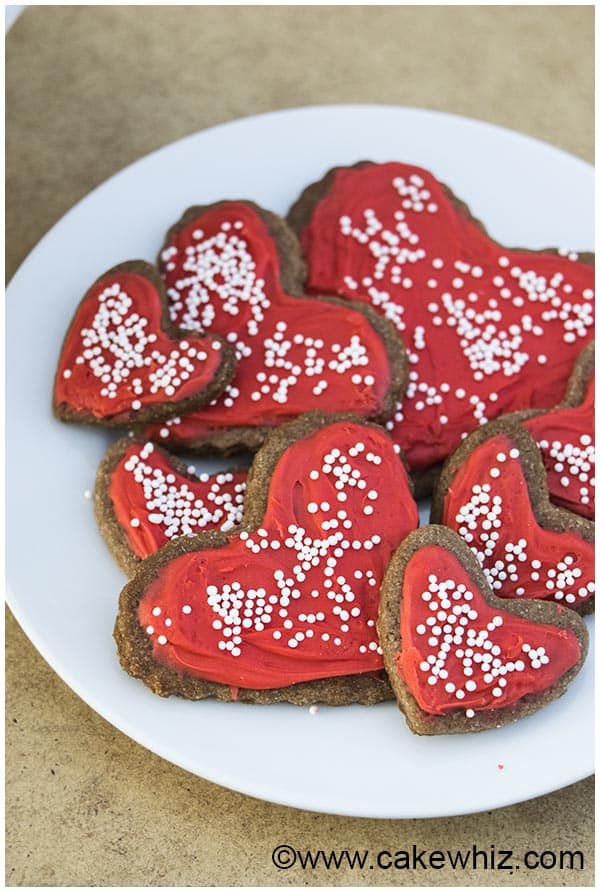 After I set up my dessert table and stepped back, I noticed there was some empty space on my table that I did not like at all.
So, I got some sprinkle donuts and served those as well.
After all, who can RESIST good old donuts?! 😉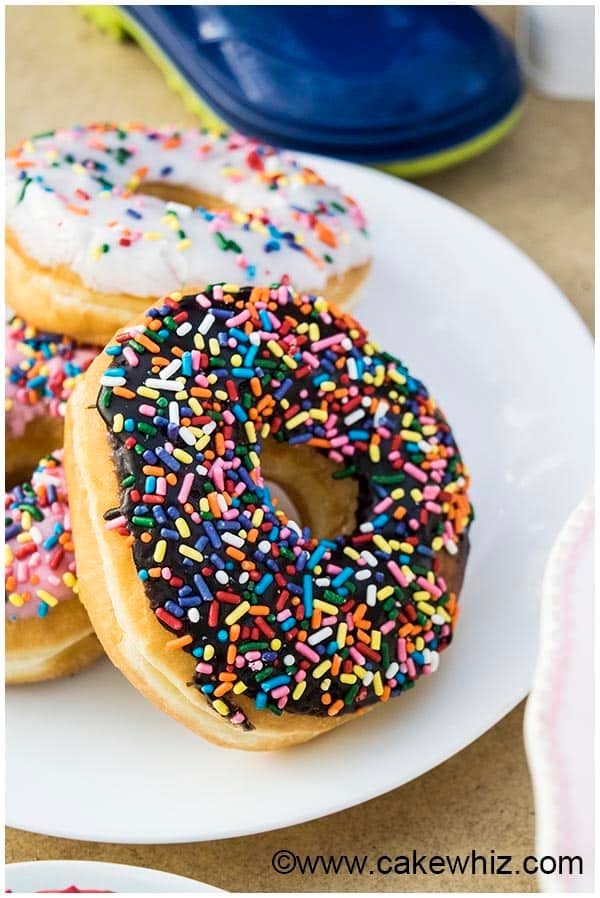 I also found these pink and white peppermint marshmallows on my last run to the grocery store.
They were the PERFECT addition to my Mothers day dessert table.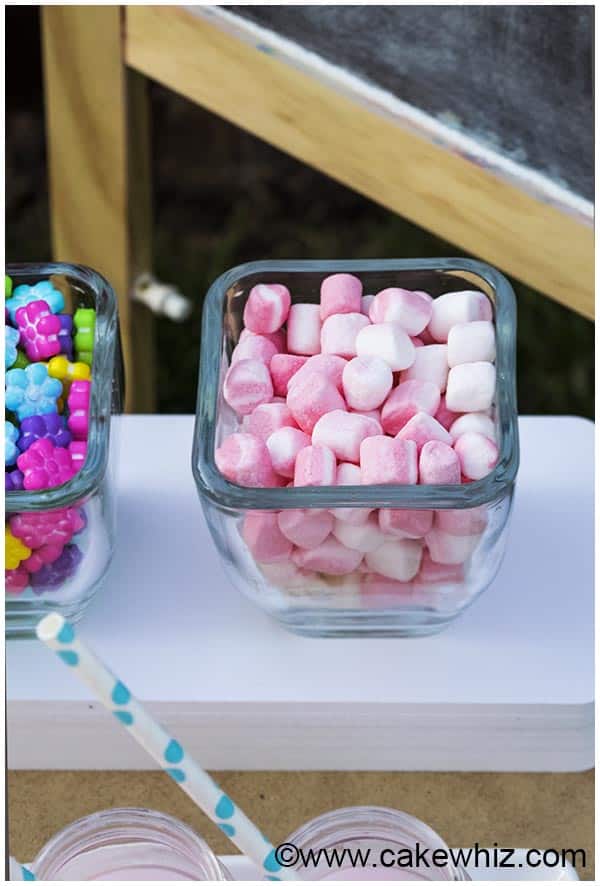 And my little one bought these colorful flower candies,especially for Grandma.
It was so SWEET and made our hearts melt with happiness.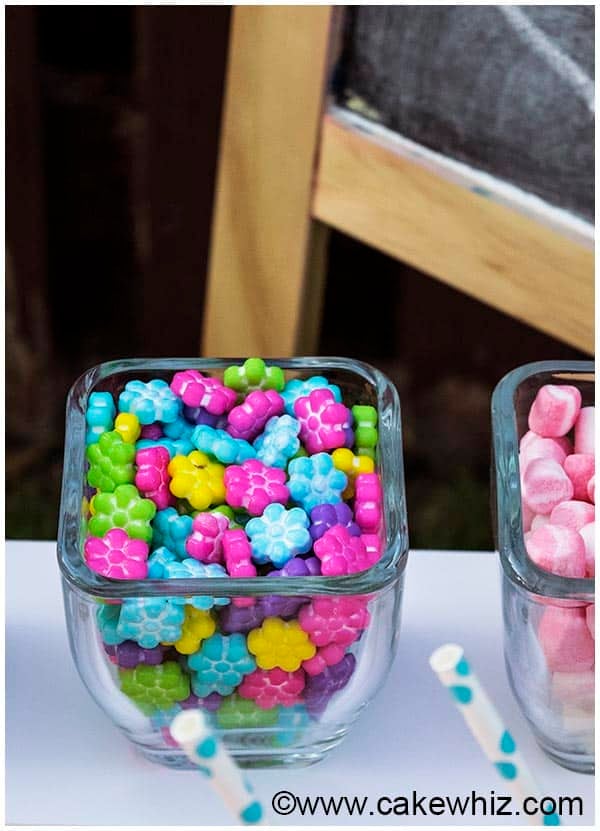 A friend of mine gifted me a box of these little jars and I adore serving all kinds of drinks in them.
For this Mothers day dessert table, I served strawberry milk.
It was pink and matched the color theme of this party.
CUTE…Right?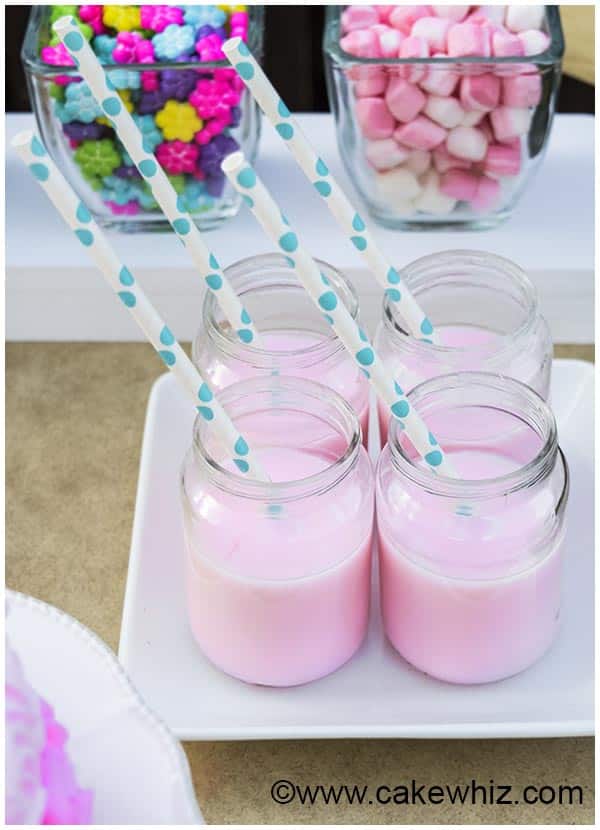 Well, if you are planning on throwing a Mother's Day party this weekend, consider ordering your cake from Baskin-Robbins. Their special flavor of the month is Mom's Makin' Cookies™ and it looked fantastic too.
Well, that's all for today.
Until next time, tata my lovelies!
*Thank you Baskin-Robbins and Blog Meets Brand for sponsoring today's post so that I could prepare this Mothers Day dessert table. All opinions are my own.*