Learn to make an adorable Peeps cake. Perfect for Easter parties. Easy enough for kids to help and a fun way to use up Peeps marshmallows
Seeing my love affair with seasonal candies,  I was dying to make a Peeps cake.
Who can resist buying a box of these cute little PEEPS when waking through the candy aisle at a grocery store?!
My favorite are the yellow bunny ones…they are ADORABLE!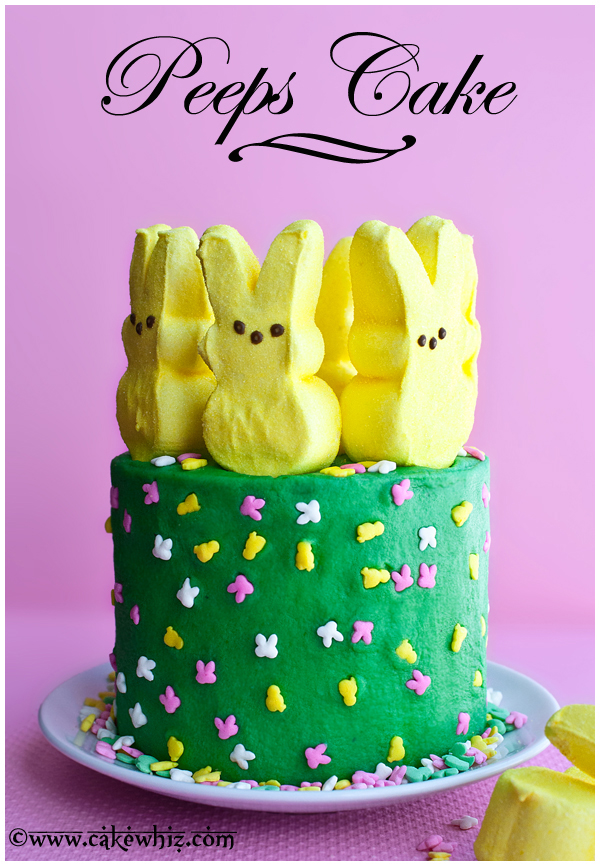 For those of you who have never tried Peeps, you are really MISSING out!
They are little bunny shaped marshmallows, covered in sprinkly sugar…Mmmmmm.
GET 40 OF MY BEST COOKIE RECIPES TODAY!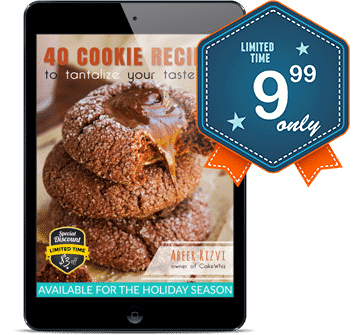 BUY NOW FOR $9.99
It's a shame they only sell them for a LIMITED time around Easter…*sighs*

MY OTHER RECIPES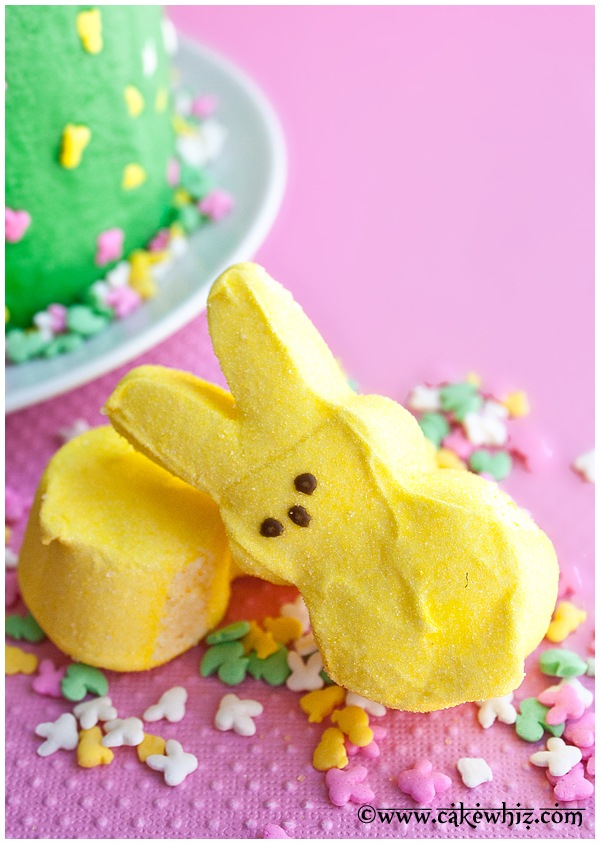 So far, I have made TWO Easter cakes… one was decorated with Peeps and another one was decorated with Easter eggs.
I am sharing the Peeps cake today and the egg cake later.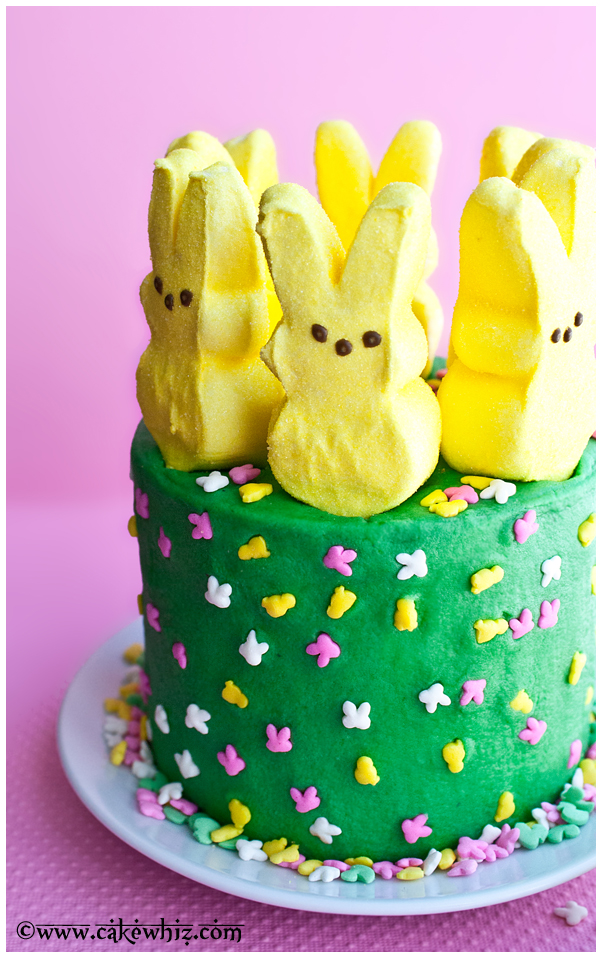 My idea for this cake was to keep it SIMPLE and SWEET and let those Peeps truly be the main focus.
I also wanted to use some pretty Easter sprinkles I bought last year, which got buried in my cabinet.
They have these little bunny and chick pieces and I think I got them from Target for $1.00
Now, that's one heck of a deal coz sprinkles are EXPENSIVE, especially the seasonal ones!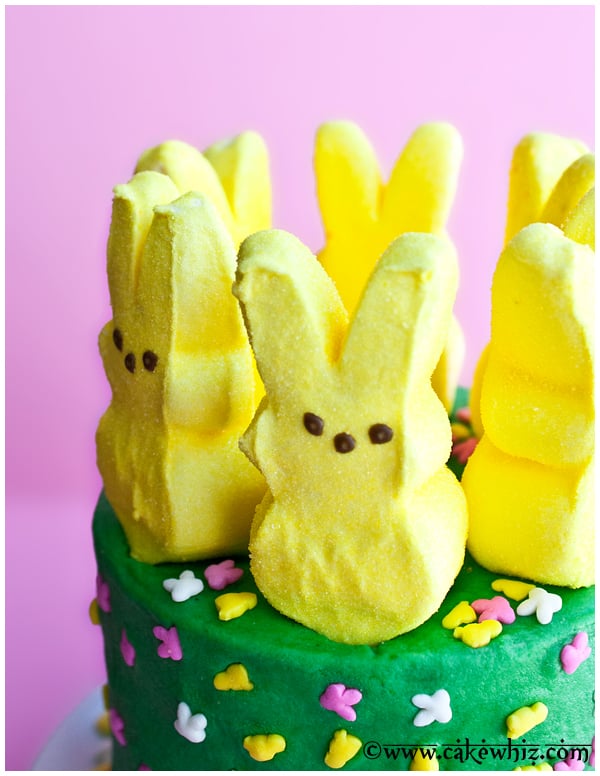 This cake is really EASY to put together and would be a hit with guests and especially kids at Easter parties. 
Keep in mind that I made a mini cake but if you will be serving at a party, then you would obviously need to make a bigger cake.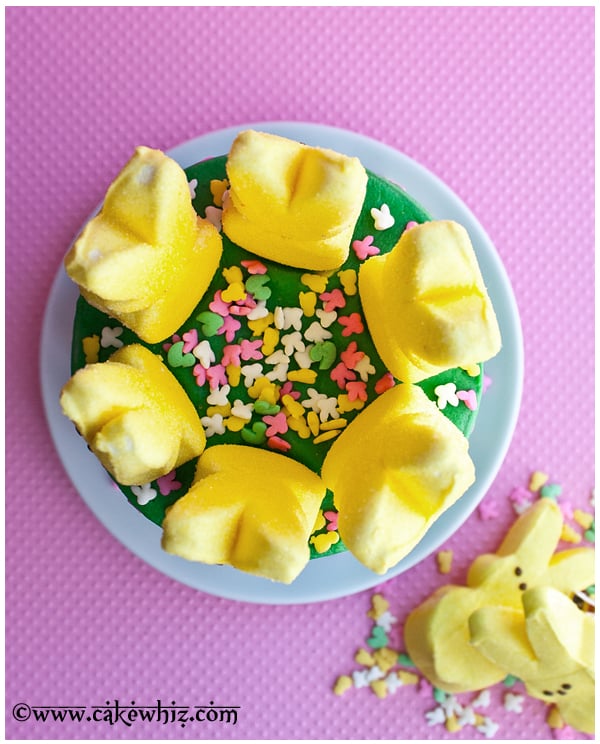 To make this Peeps cake, you will need the following supplies:
Carrot cake (or whatever cake flavor you like)
Buttercream icing (green)
Peeps (bunny)
Easter sprinkles 
And here are the steps:
Step 1:
Ice your cake in green buttercream icing.
Then, stick Easter sprinkle all around the cake (one at a time).
I wish there was a faster way of applying these sprinkles.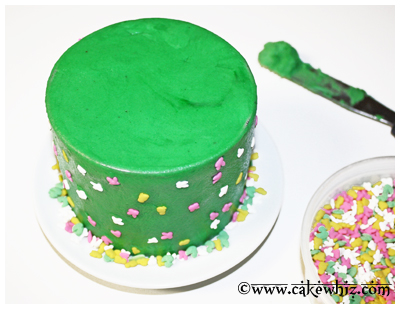 Step 2:
Arrange the Peeps on top of the cake in a circular pattern.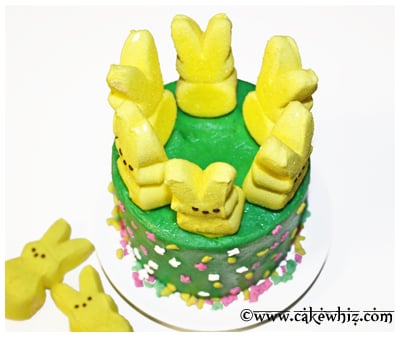 Step 3:
Fill the empty space inside the "peep circle" with sprinkles.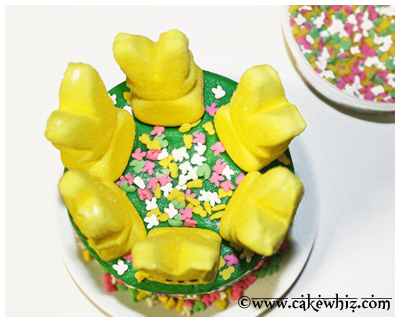 Toss some more sprinkles around the base of your cake.
And you are done making an Easter Peeps cake!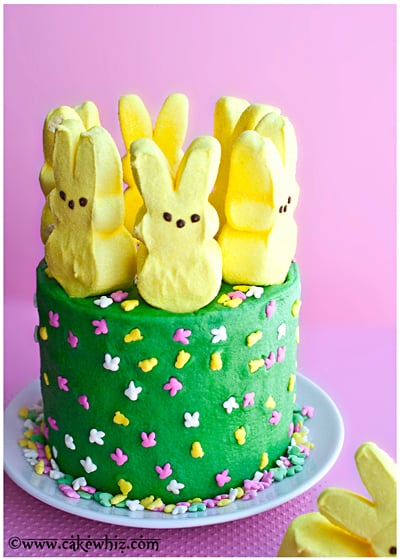 Well, that's all for today.
Until next time, tata my lovelies 🙂