Use this step-by-step tutorial to make easy mini love letter cakes. Great for Anniversaries or Valentine's day and can even be used as Wedding party favors.
I am a sucker for those old ROMANTIC flicks, which inspired me to make these mini love letter cakes.
I find handwritten love letters so SWEET and personal! 🙂
But, in this day and age, emails have REPLACED those love letters… *sighs* 🙁
And seriously, I DON'T find anything romantic about reading emails! :S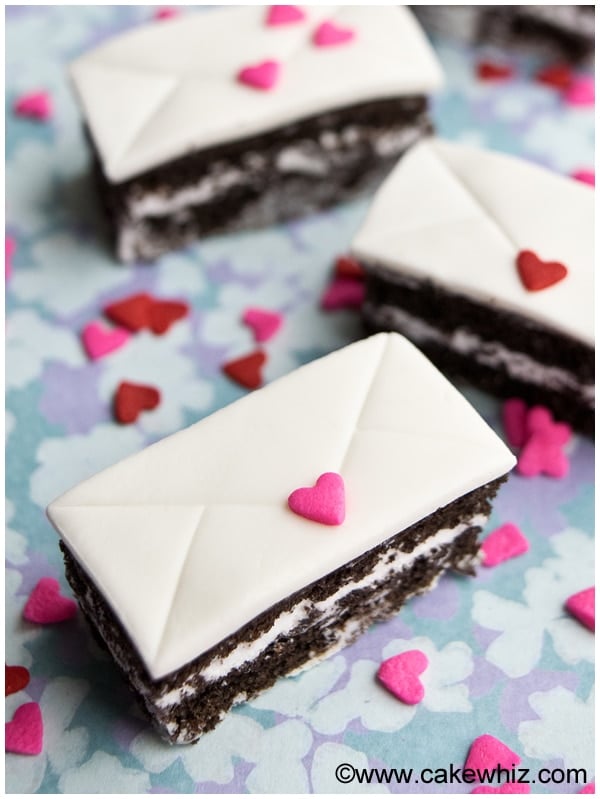 With actual letters, you can add your own PERSONAL touch…
GET 40 OF MY BEST COOKIE RECIPES TODAY!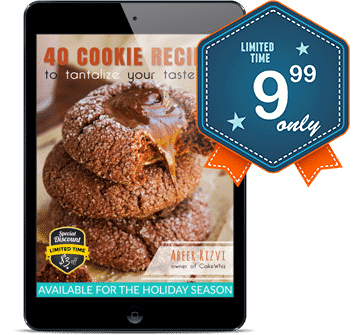 BUY NOW FOR $9.99
Spray some perfume on it, draw on it or even KISS it, wearing your favorite lipstick so that it leaves a kiss mark…

MY OTHER RECIPES
See what I mean?! 🙂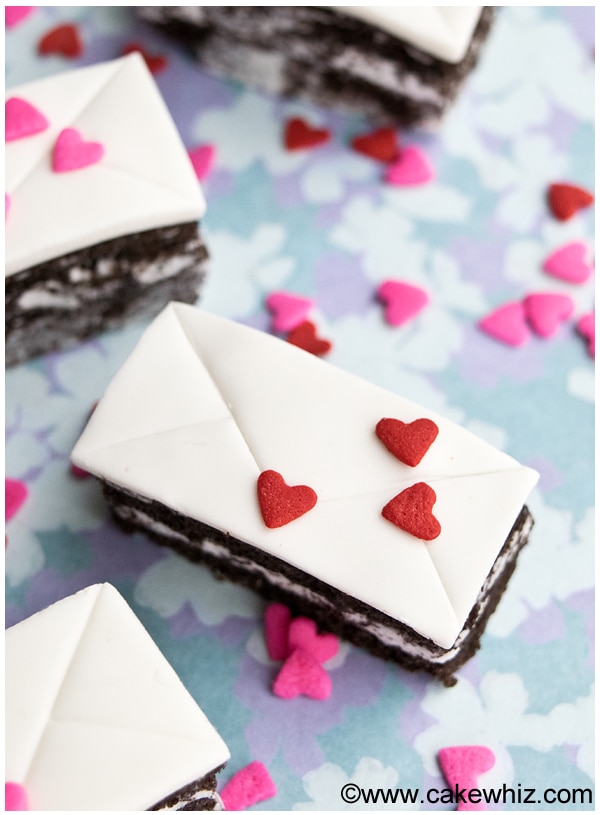 Anyways, I was INSPIRED by those classic love letters to make these mini love letter cakes.
These would be so GREAT to serve on Anniversaries and Valentine's day or they can even be used as Wedding party favors.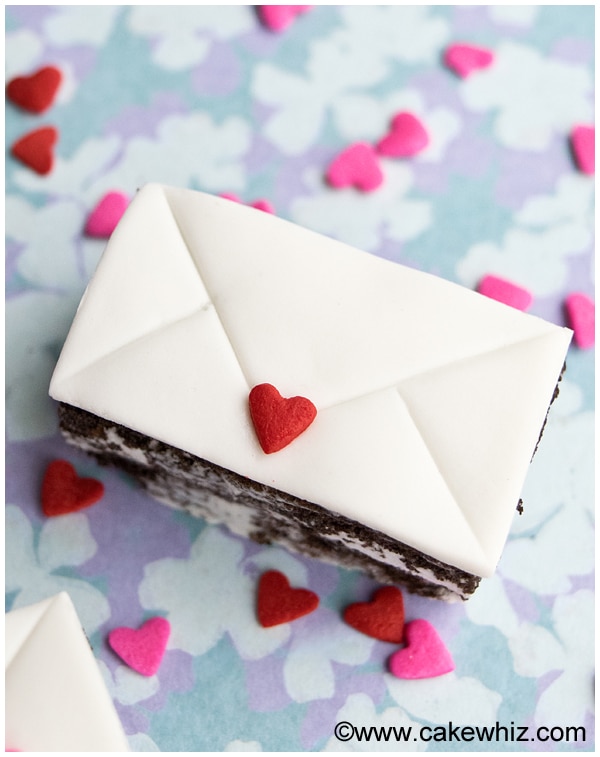 I kept the decoration very SIMPLE and used red and pink heart sprinkles but you can also try using stamps.
They are cheap and EASY to use on fondant.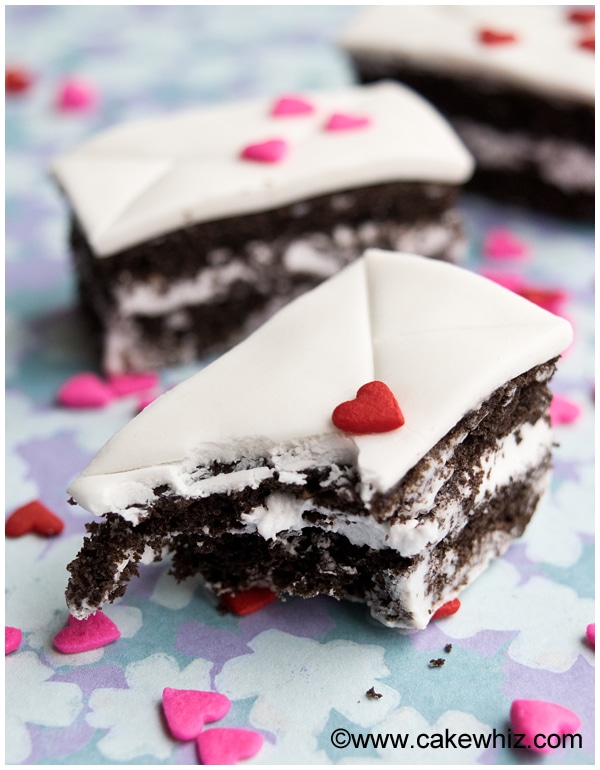 I used my favorite chocolate cake and buttercream icing recipe for this project.
I added all the details with white marshmallow fondant, knife indentations and heart shaped sprinkles.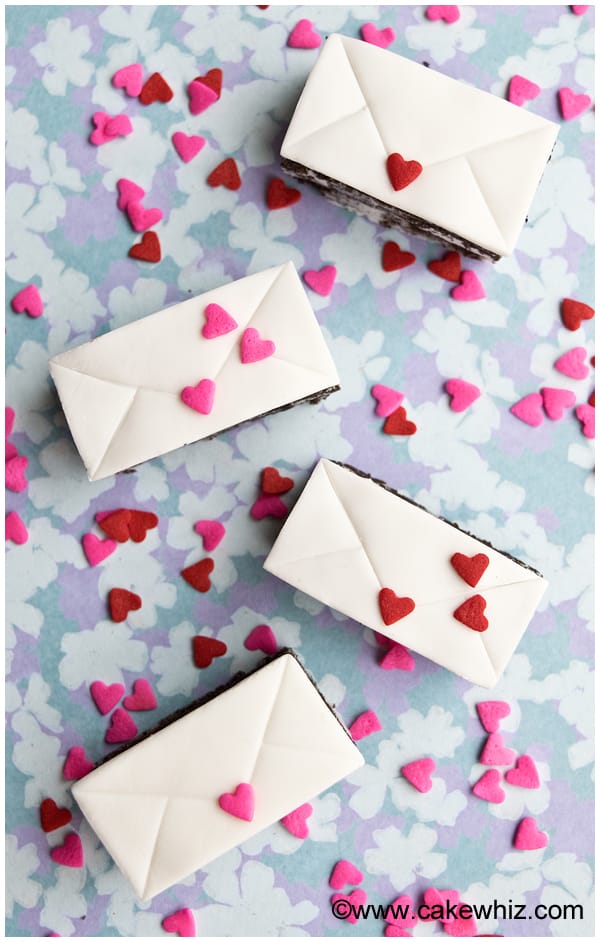 To make these mini love letter cakes, you will need the following supplies:
Chocolate cake
White buttercream icing
White marshmallow fondant
Strawberry jam (Seedless)
Knife
Heart sprinkles
And here are the steps:
Step 1:
Prepare your chocolate cake in a rectangular pan.
Cut it in half and fill it with buttercream icing.
Then, use a sharp knife to cut small even sized rectangular pieces.
Tip:
Chilling the cake for an hour really makes slicing easier.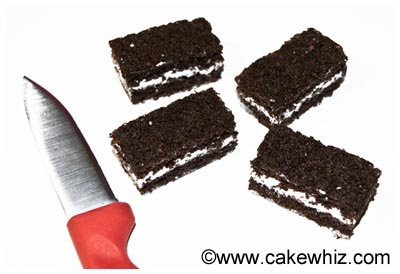 Step 2:
Spread a thin coating of seedless strawberry jam on top each rectangular cake piece.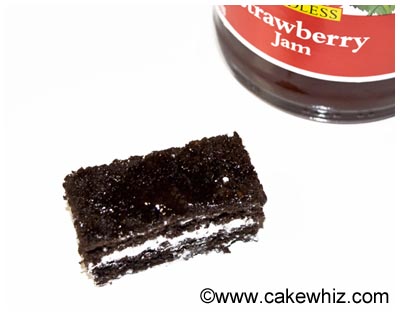 Step 3:
Roll out white fondant.
Place the jam-side down onto the fondant.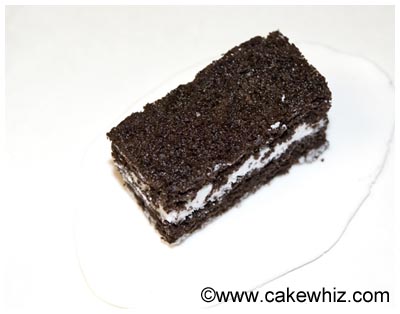 Step 4:
Cut off excess fondant around the cake with a knife.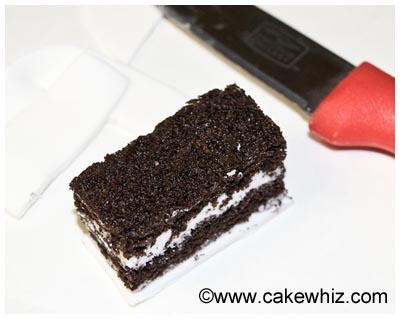 Step 5:
Gently press the knife on top of the fondant to indent all the envelope details.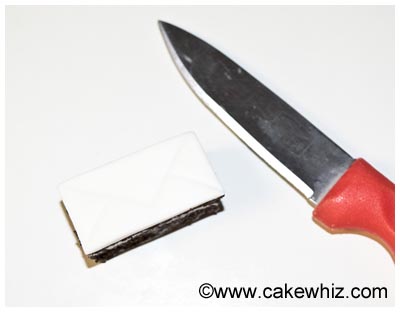 Step 6:
Stick a small heart sprinkle in the center, using a dab of frosting.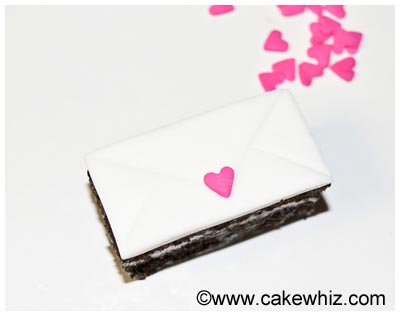 And you are done!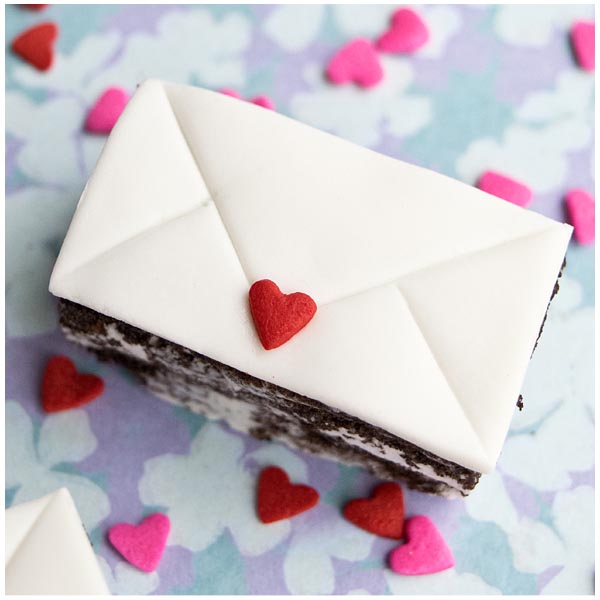 Well, that's all for today.
If you liked this post, you may also like some of these other Anniversary/ Valentine's Day ideas: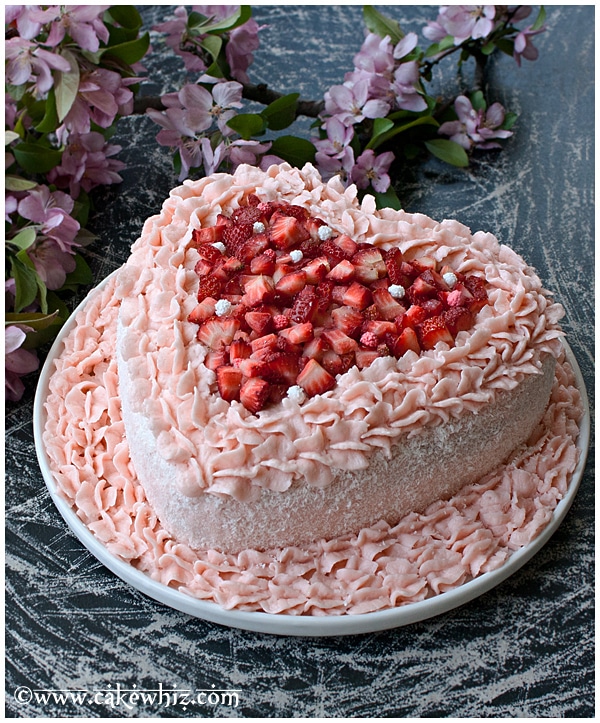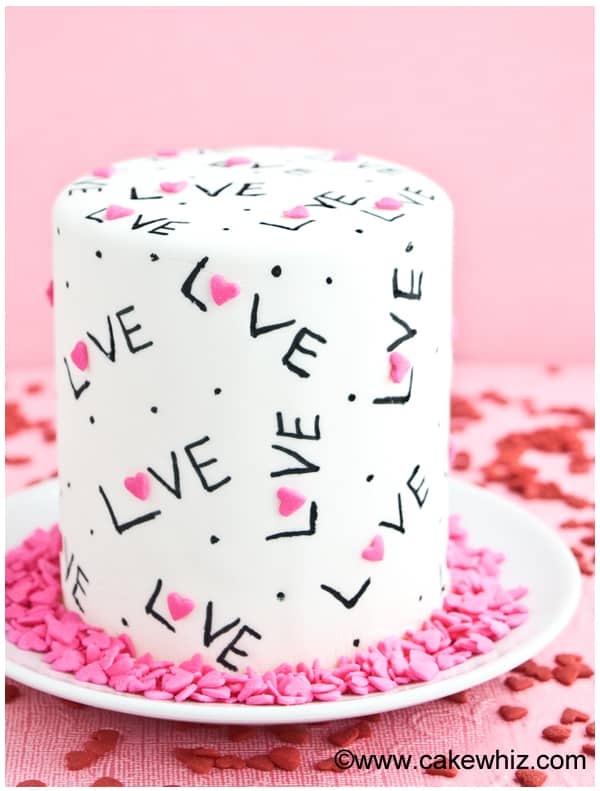 Valentine's day cake with jumbo heart sprinkles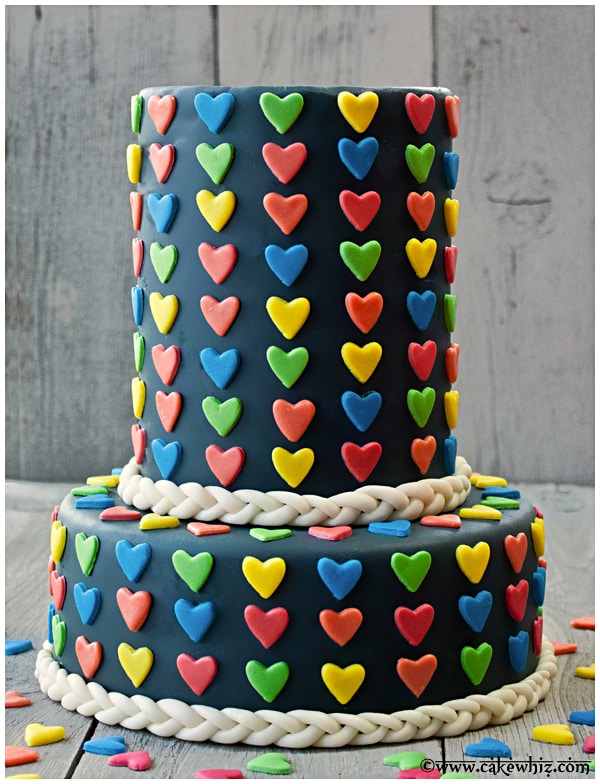 Until next time, tata my lovelies 🙂