Teddy Bear Party and Printables
This fun Teddy bear party is a cute theme for kids birthdays. There's an adorable dessert table with lots of fun snacks and even printables!
*Thank you Baskin-Robbins for sponsoring this post so that I can throw this Teddy bear party. As always, all opinions and photography are 100% mine.*
Brace yourself for the CUTEST teddy bear party ever, packed with the most ADORABLE snacks and printables.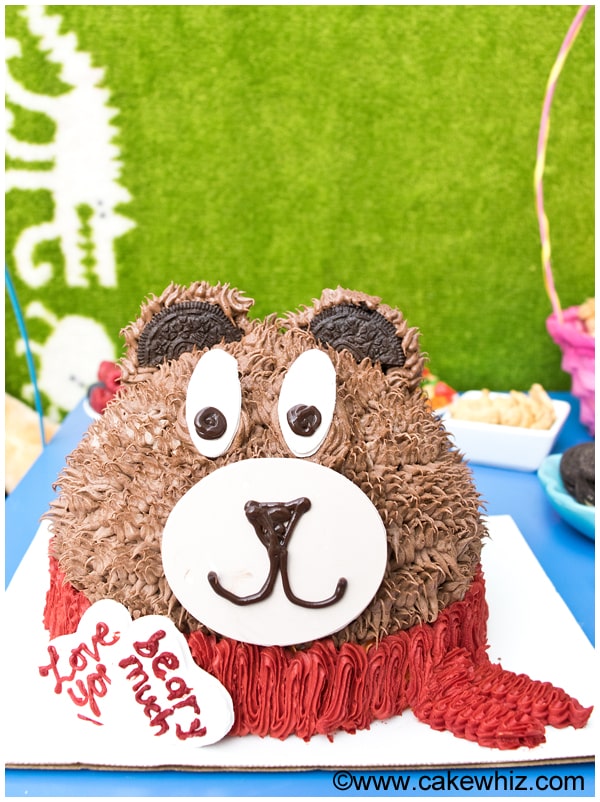 Every party needs a dessert table and this is how I set up mine…Outside in the backyard with a lovely green backdrop.
My little one even offered me his teddy bears, his favorite toy house and his little blue table and even yellow stool.
Ain't my son a total sweetheart?! 🙂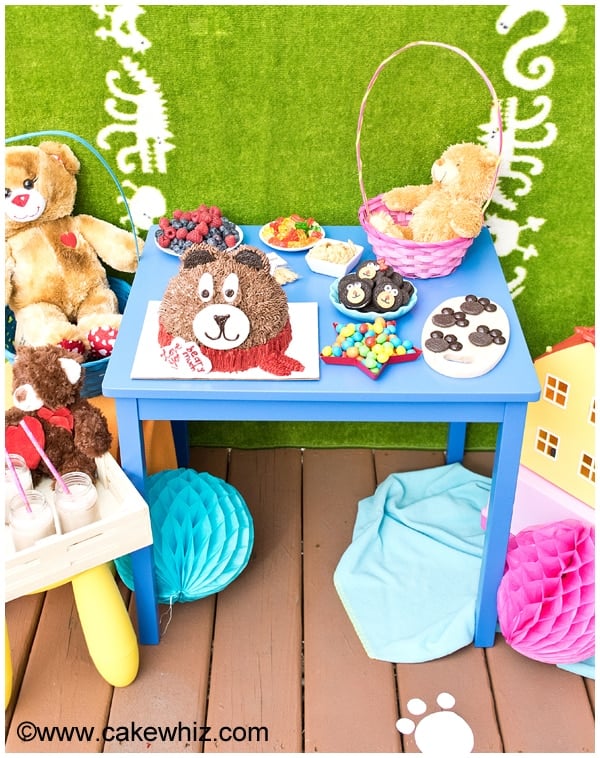 I used all of those things to set up this FUN dessert table.
I placed some colorful poofy pompoms near the table to give everything a pop of color.
As for those teddy bears, I put them in baskets and placed them randomly around the table.
I even cut out paw prints, using white paper and taped them on the floor, leading from the entrance all the way to the dessert table.
Totally CUTE! Right?! 😀
You can find all the printables for the party HERE.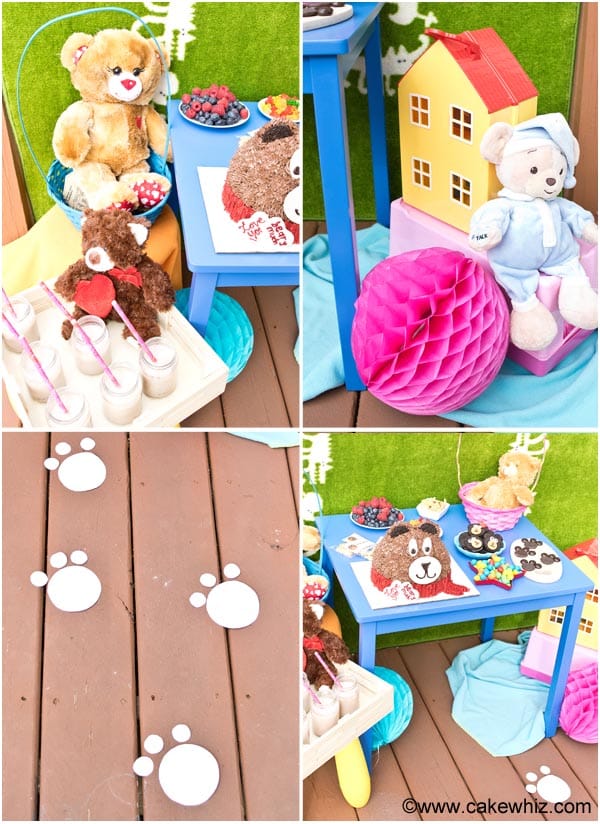 A party just won't be complete without a cake!
And this party had one show-stopping cake… An ice cream teddy bear cake from Baskin-Robbins.
I even asked them to write a customized message on the cake: "Love your beary much"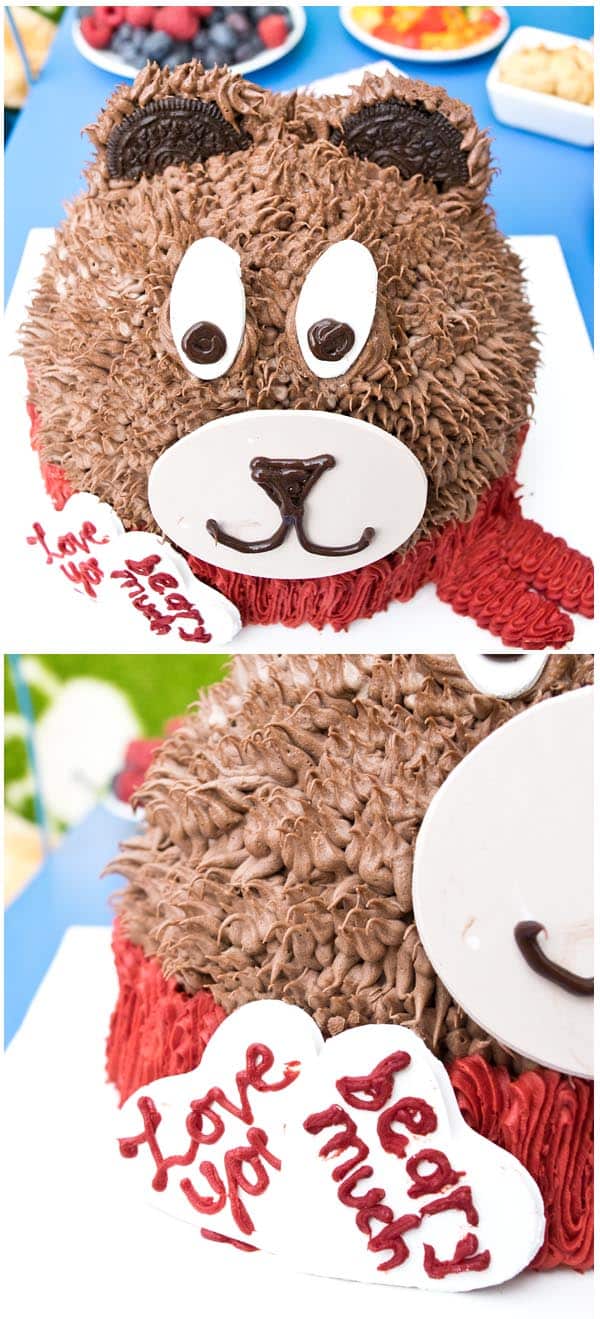 This was a SCRUMPTIOUS mint chocolate chip ice cream cake with a vanilla cake base.
The ears were made with Oreo cookies and the bear was even wearing a red scarf 😉
You can order this cake online with your own personalized message and it will be ready for pickup in 24 hours.
You can choose from 16 DELICIOUS flavors, including February's flavor of the month: Chocolate Hazelnut (YUM!)
What flavor will YOU be ordering???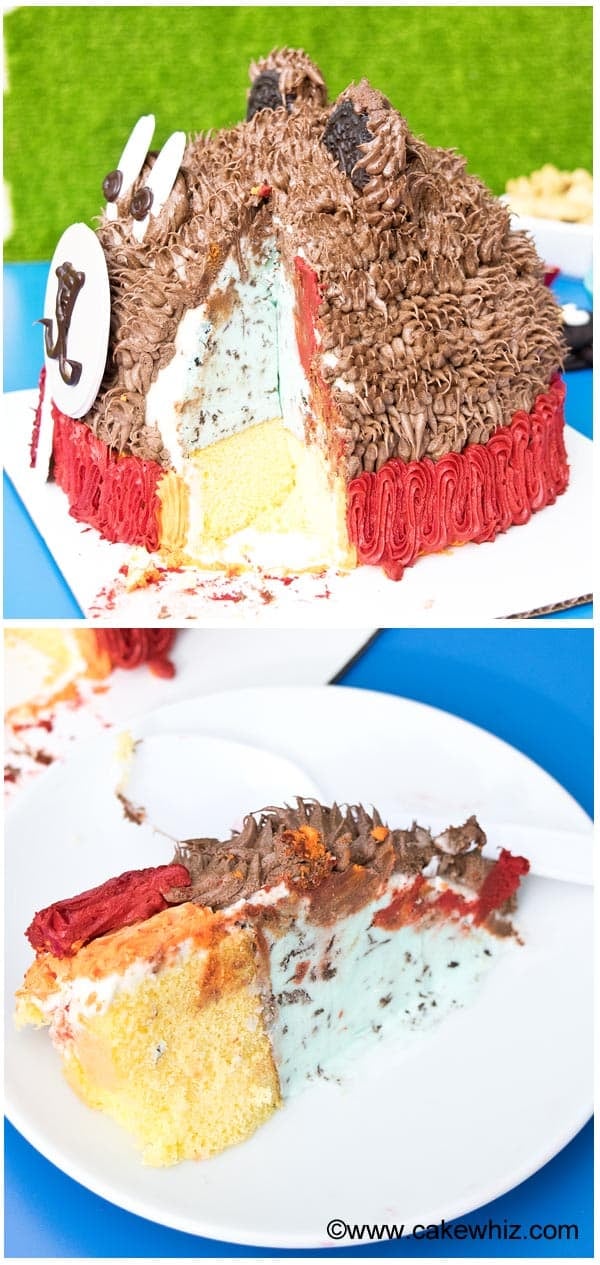 Let's talk about all the other snacks…
There was "Teddy Bear Poop" a.k.a M&M candies…lol!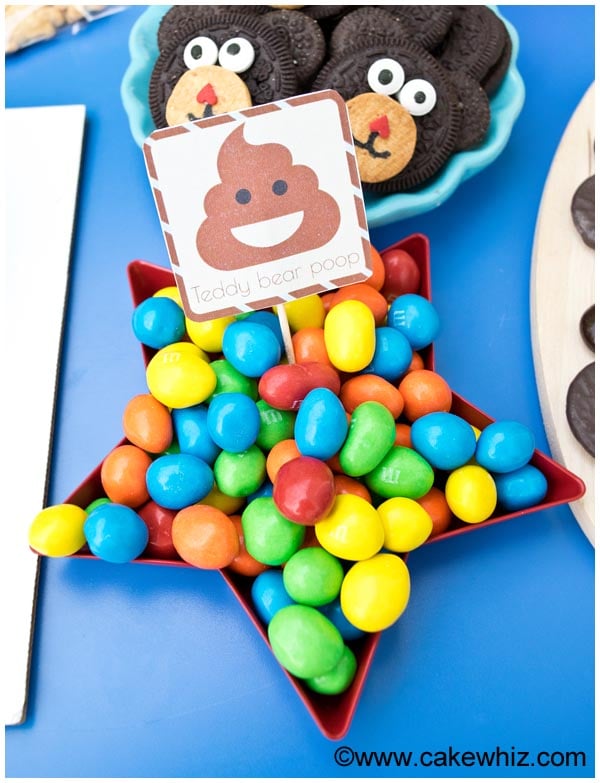 And there were "Muddy Puddles" a.k.a Chocolate milk 😉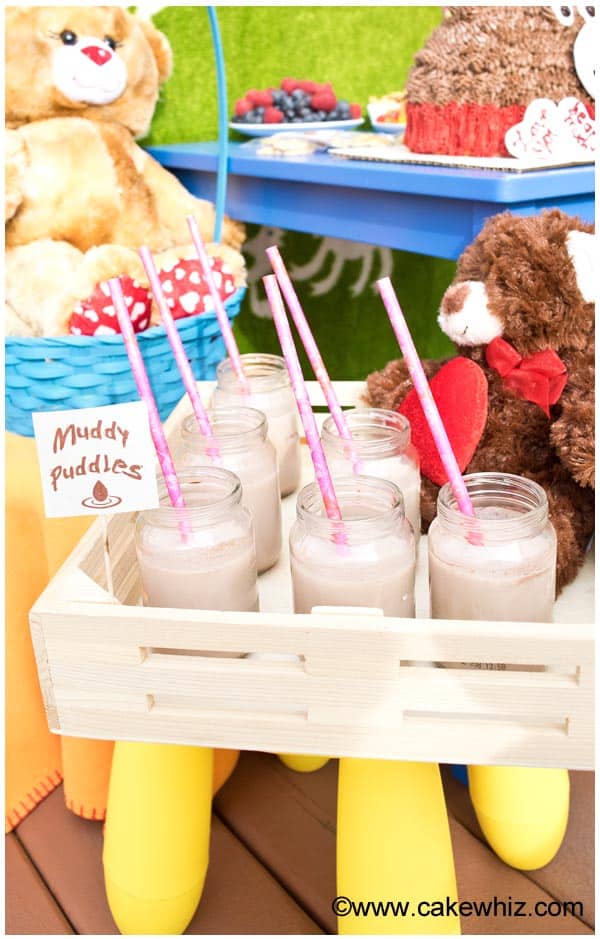 And gummy bears…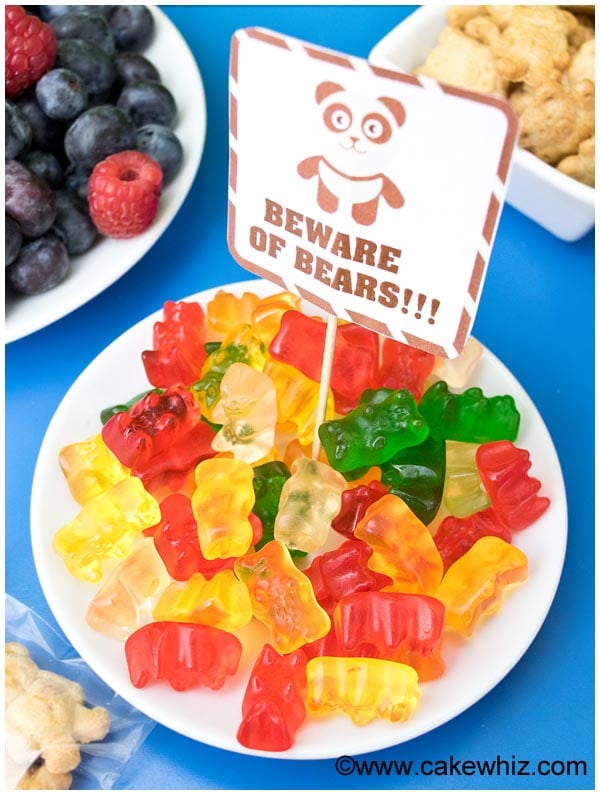 And bear paws…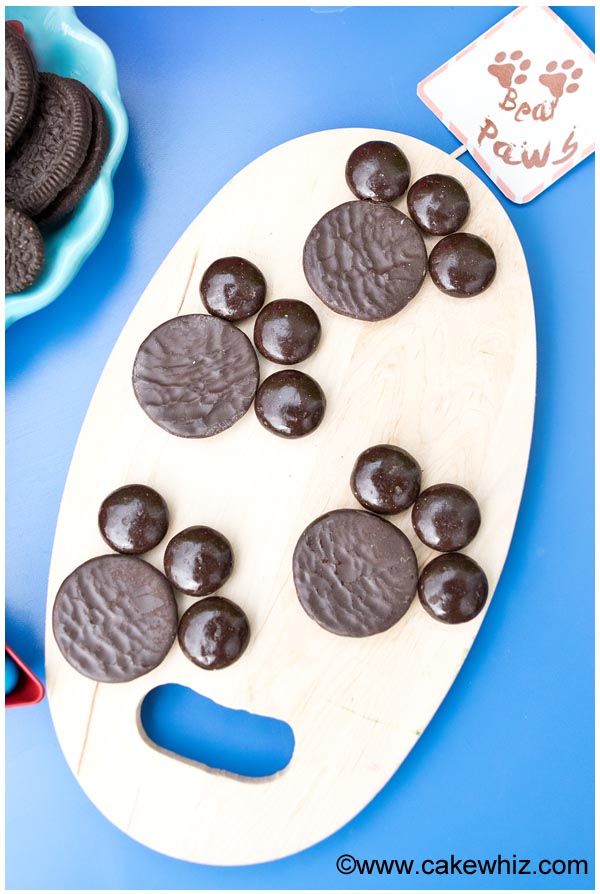 These were my FAVORITE and my little munchkin came up with the idea.
He arranged thin mints and junior mints in the shape of paws… So EASY!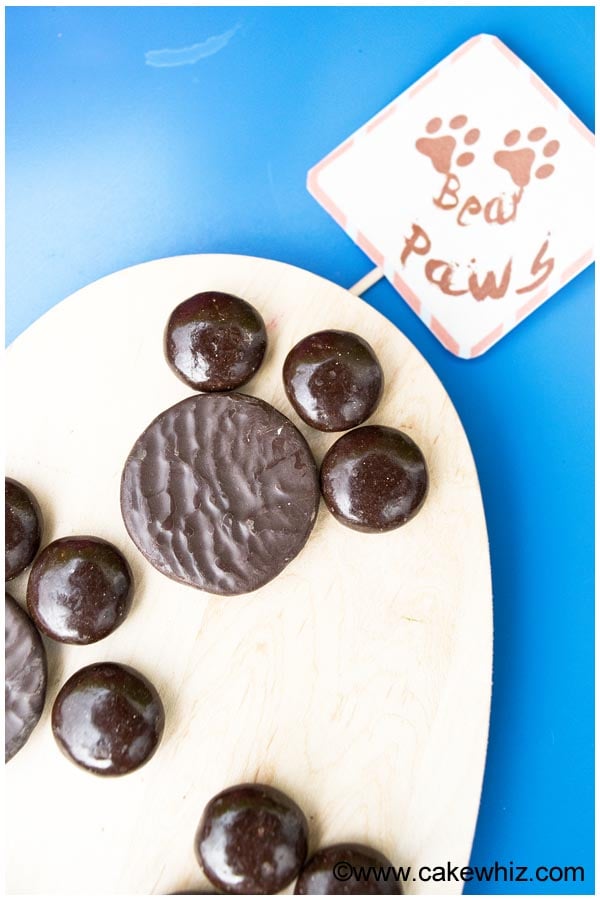 Everyone at a party can use some "Bear Hugs" a.k.a teddy graham crackers 😛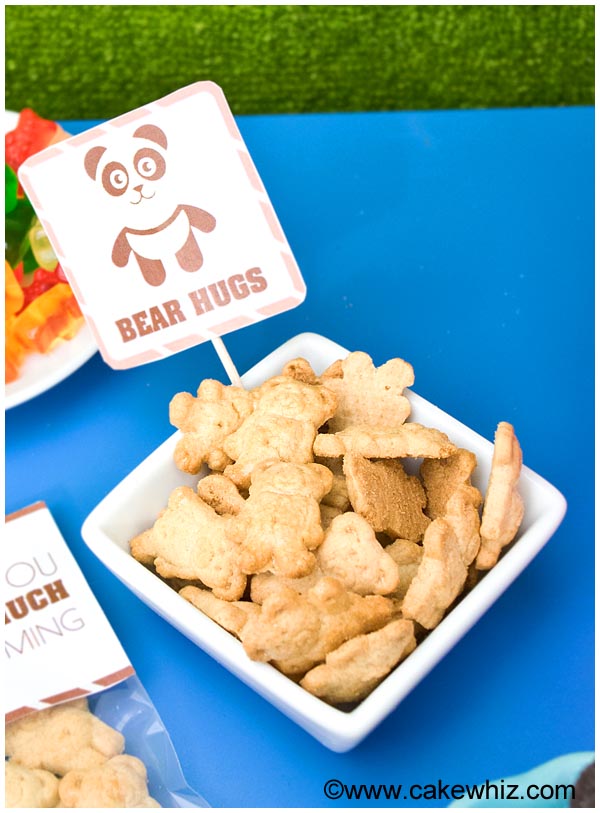 There were also forest berries…
And teddy bear Oreo cookies…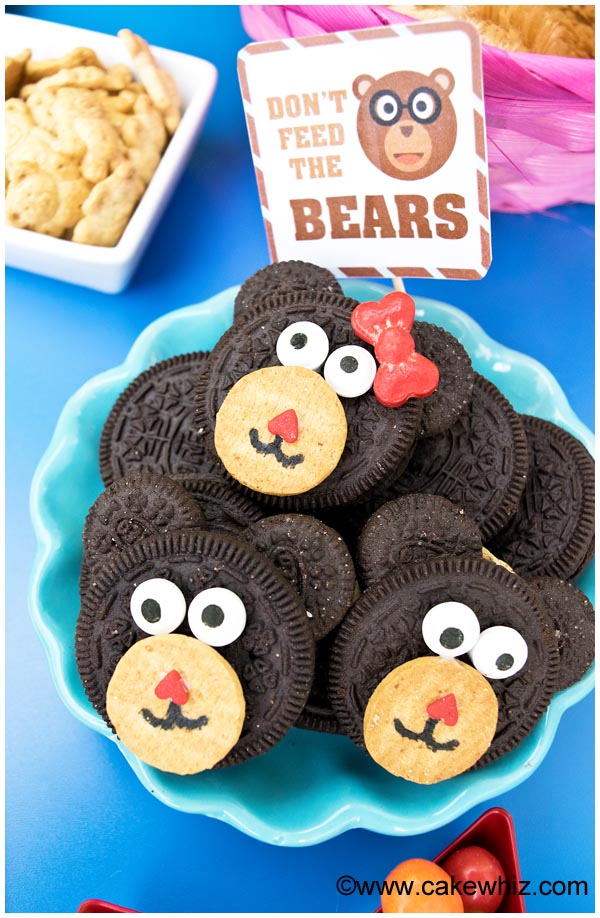 I made boy bears and girl bears.
The girly ones had a red bow…lol!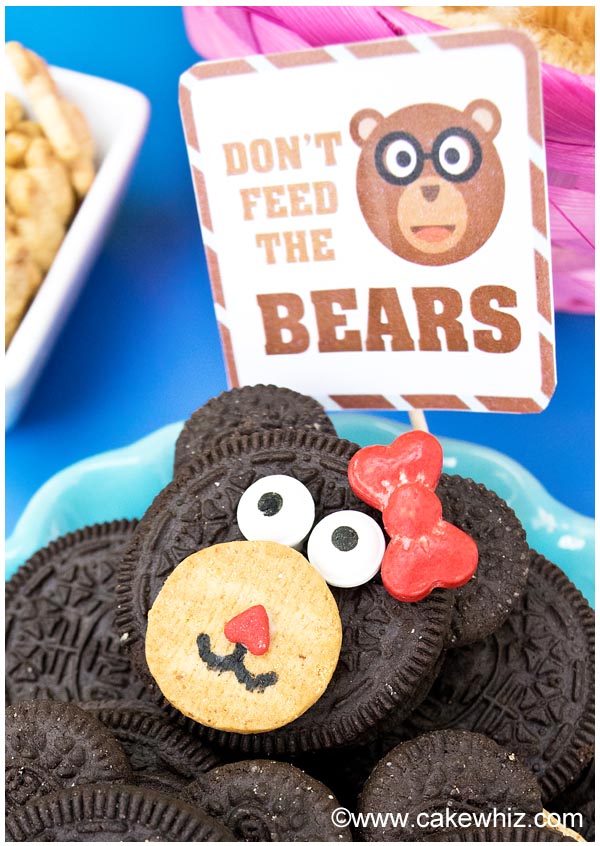 And obviously, parties need party favors.
So, I filled little bags with teddy graham crackers and a note saying: "Thank you beary much for coming!"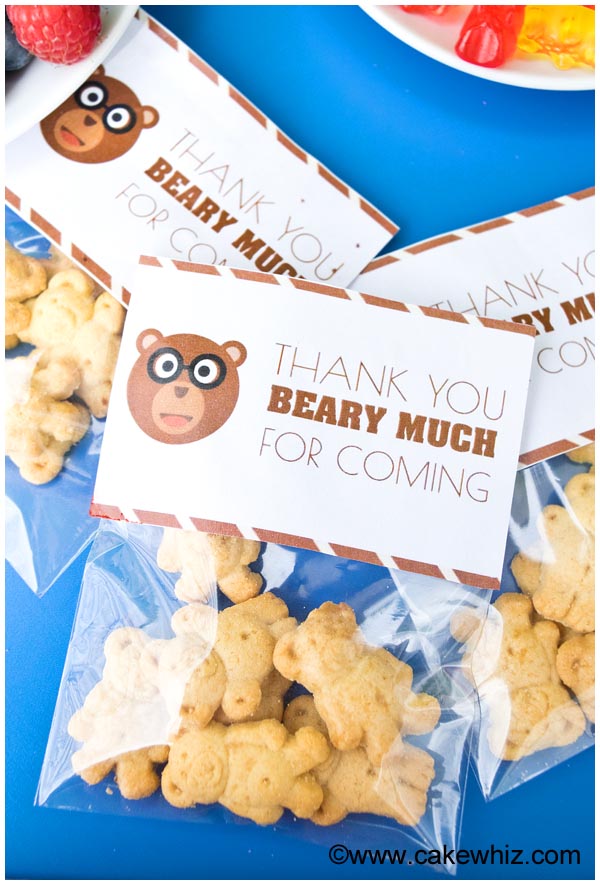 Now, wasn't that a FUN teddy bear party?!
Don't forget to order your bear cake from Baskin-Robbins for Valentine's Day or your next party.
If you liked this post, you may like some of these other party ideas too…
Baby Einstein Caterpillar birthday party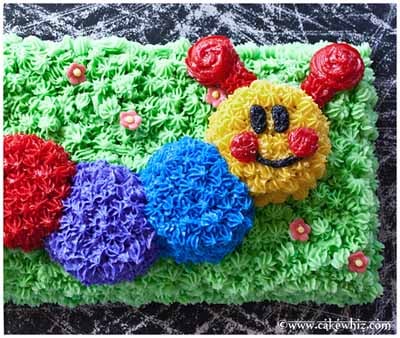 Colorful shapes birthday party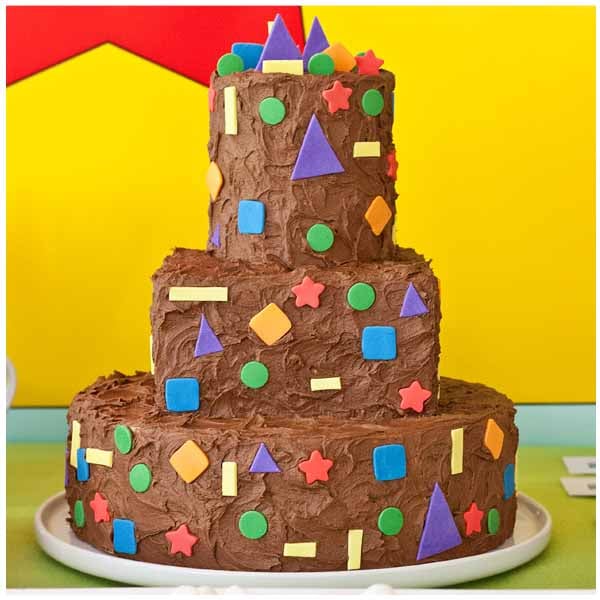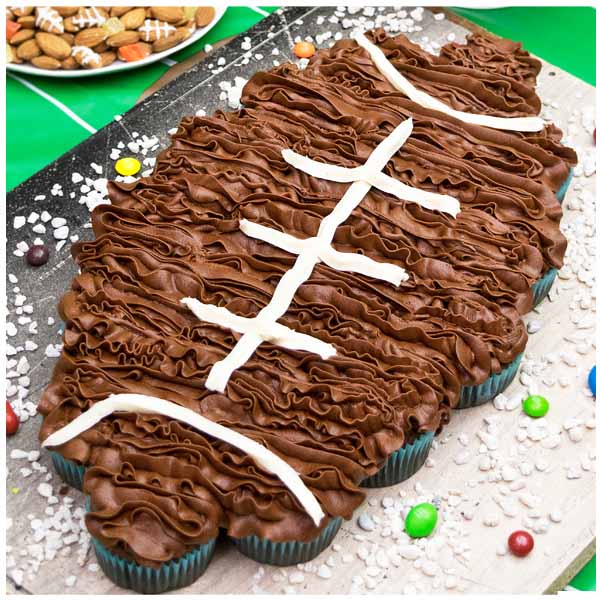 Until next time, tata my lovelies!
*Thank you Baskin-Robbins for sponsoring this post so that I can throw this Teddy bear party. As always, all opinions and photography are 100% mine.*