Valentine's Day Dessert Table
Learn how to set up this quick and easy Valentine's Day dessert table. It's a romantic way to surprise your partner with all of his/her favorite desserts.
*Thank you Edible Arrangements for sponsoring today's post so that I could share this Valentine's Day dessert table with all of you. As always, all opinions are mine.*
It's officially the month of love and romance and this GORGEOUS Valentine's Day dessert table is a wonderful way to celebrate!
You can arrange this DIY dessert table with all of your partner's favorite desserts and SURPRISE him!
That would make such a SWEET Valentine's Day gift … Don't you think?
Hubby and I celebrated EARLY this year since I will be traveling on the 14th.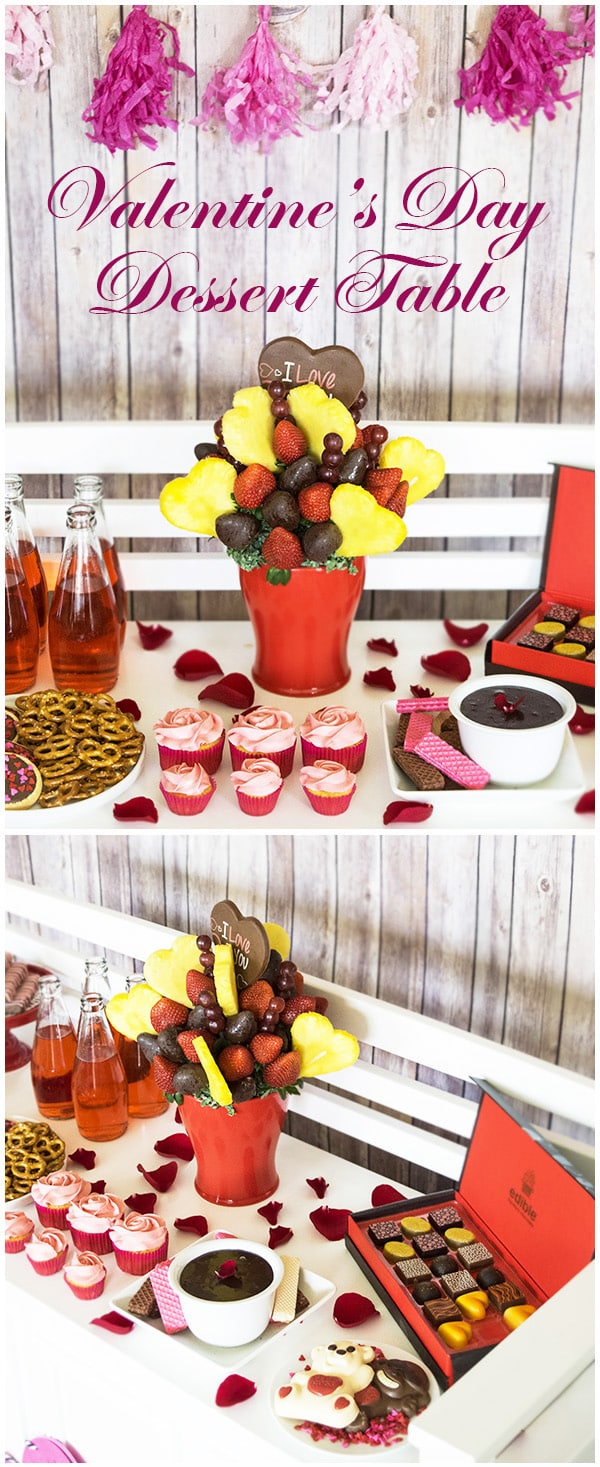 For decoration and backdrop, I kept things SIMPLE with a pink and white color theme.
I used a wood design paper back drop with a pink ruffle banner.
Then, I set up a rose petal trail all the way from the main entrance to the dessert table.
This is a really FUN way for your partner to see the surprise dessert table!
Make sure you have your camera ready because his expressions will be PRICELESS! hehhe.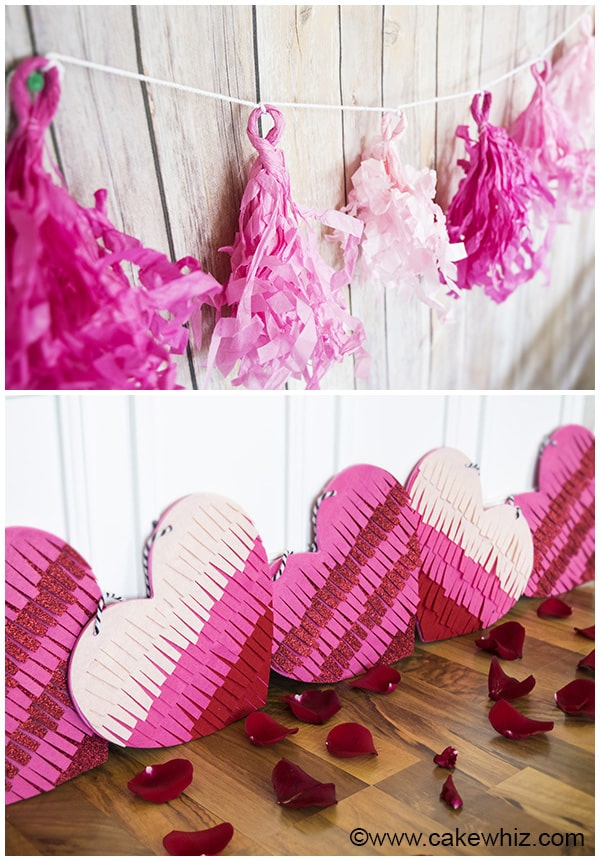 I love getting CREATIVE and setting up dessert tables and and one IMPORTANT thing that every dessert table needs is a "focal point."
Normally, that's a fancy decorated layer cake.
However, this Valentine's Day bouquet from Edible Arrangements was so stunning and such a show stopper that it made the perfect center piece for my romantic dessert table.
It's a hand crafted bouquet, made with juicy fresh fruits.
There are grape skewers, heart shaped pineapples, chocolate dipped strawberries (Hubby and I LOVED these!) and even a chocolate heart.
It's so BEAUTIFUL, delicious and great for sharing too.
Even on its own, this bouquet makes the PERFECT Valentine's Day gift and quite a unique Valentine gift that you can send to someone you love.
Best of all, they do same day delivery!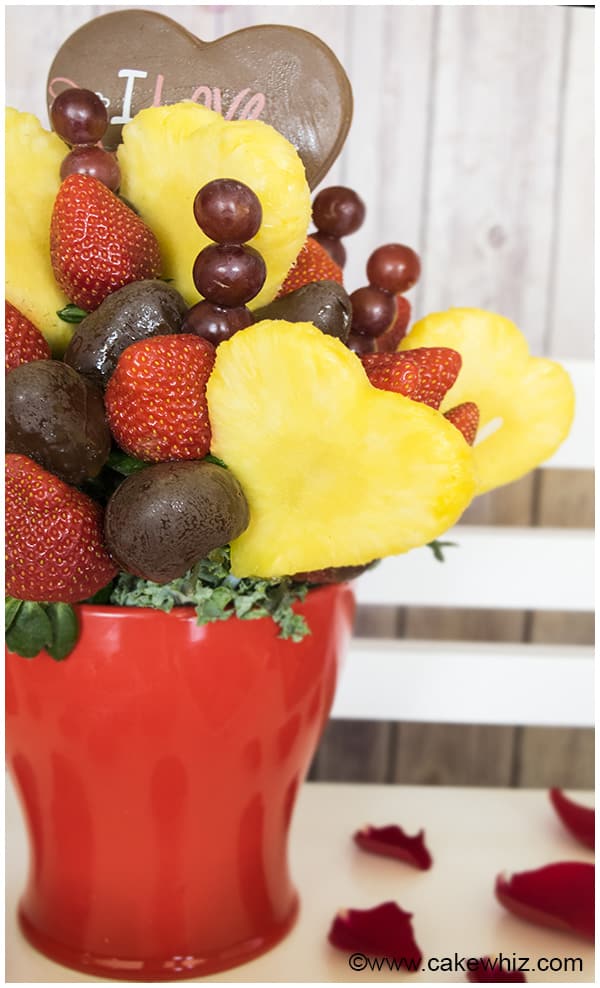 This dessert table was EPIC and had all of my hubby's favorite desserts…
Homemade granola bars with pink chocolate drizzle.
Cute chocolate bears (One for me and one for him…hehehe).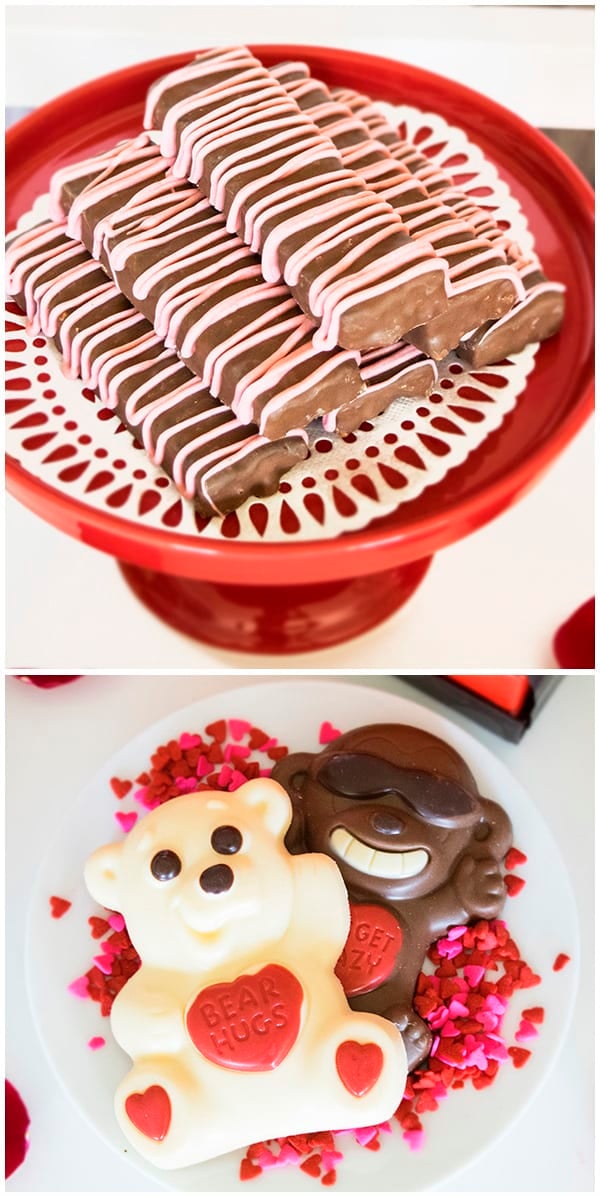 Chocolate fondue and wafers.
Sweet and salty popcorn mix.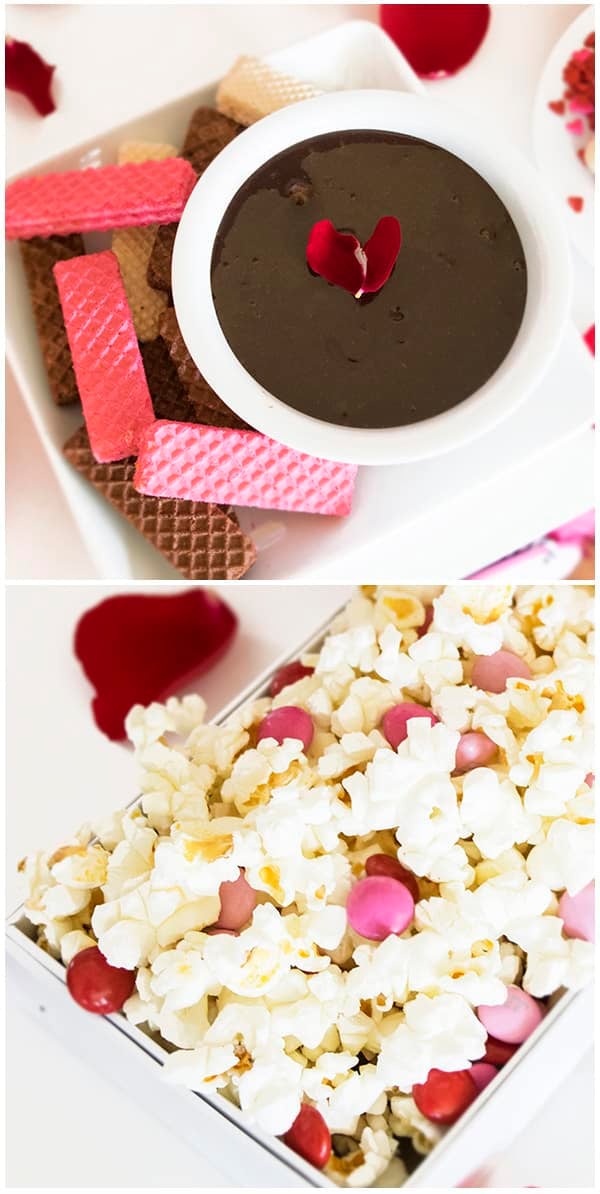 Vanilla cupcakes with pink American buttercream frosting piped in the shape of roses.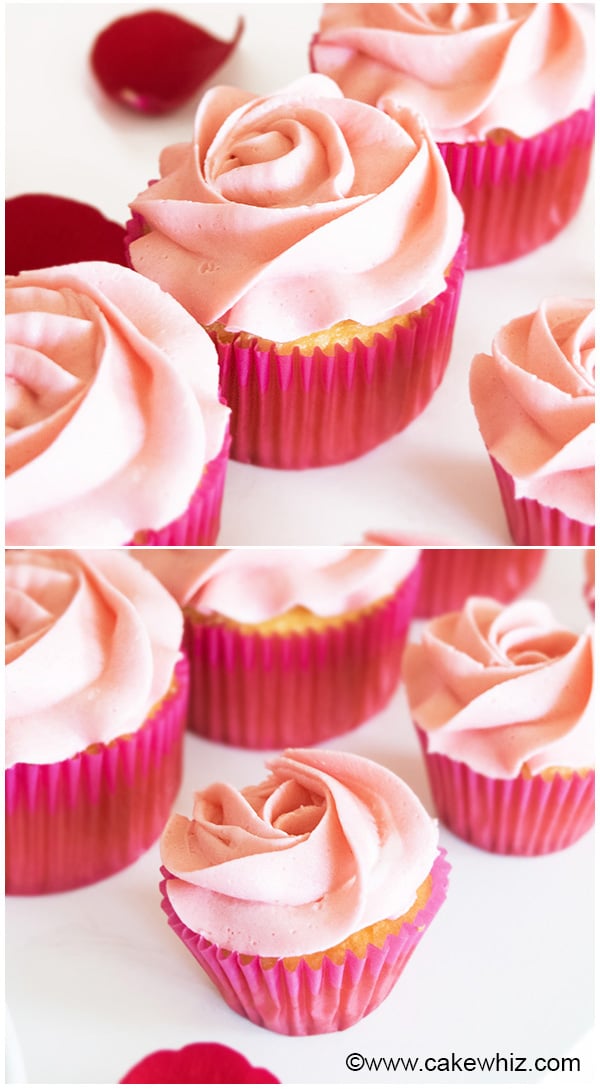 Salted pretzels and chocolate covered crackers.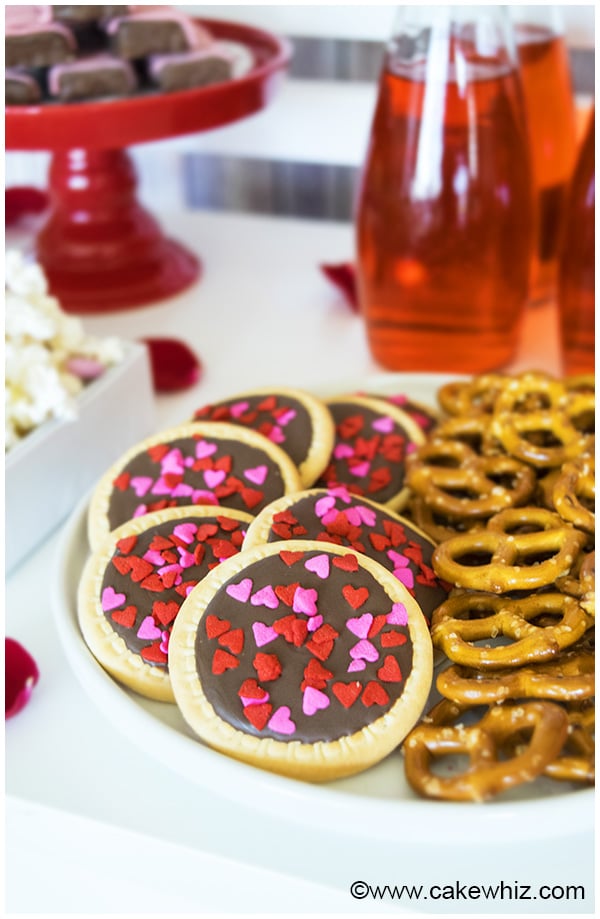 Non-alcoholic rose cocktail, which was super REFRESHING!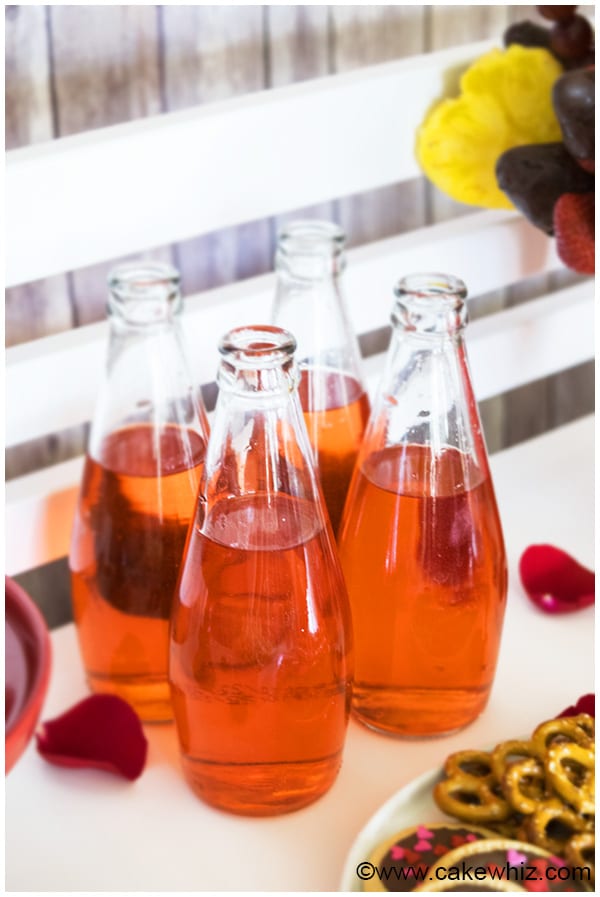 This Edible Signature chocolate box from Edible Arrangements also made a FANTASTIC addition to my dessert table.
The packaging was very sleek and stylish and the chocolates had the most incredible FILLINGS like passionfruit, pineapple, orange, raspberry, caramel and hazelnuts.
Hubby liked the hazelnut one while I fell in LOVE with the passionfruit one.
Honestly, I would expect nothing less from famed chocolatier, Jacques Torres, who was the mastermind behind this MELT IN YOUR MOUTH Valentine's day chocolate box.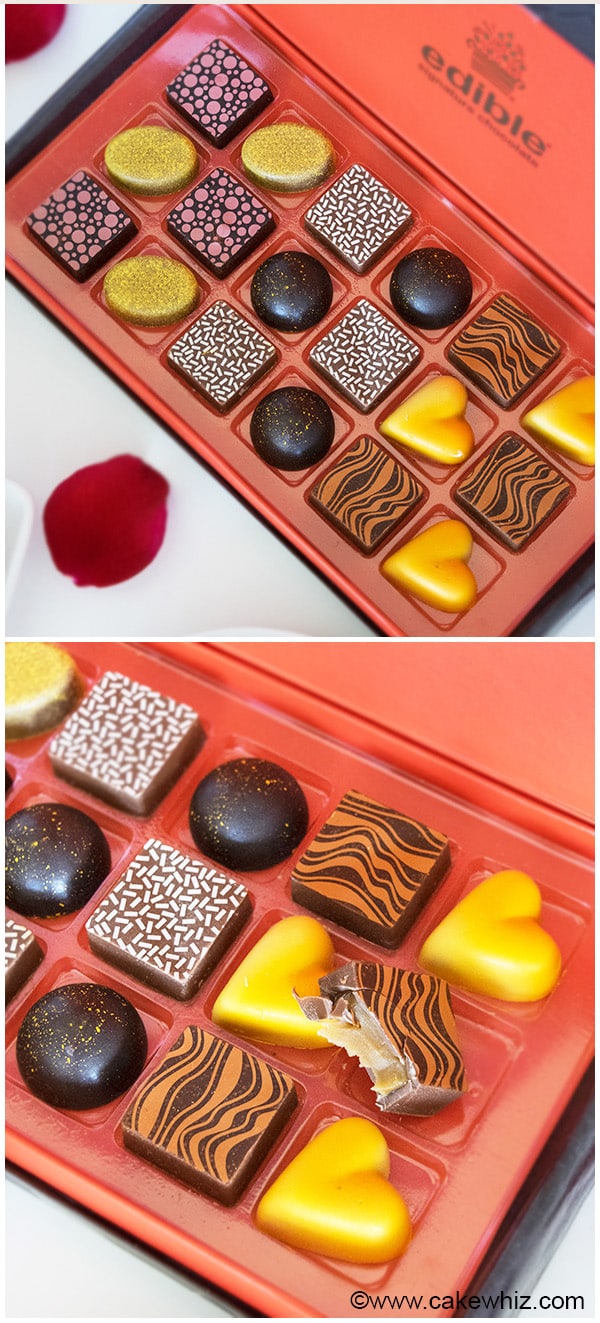 Well, that's all for today.
Now, go and order your romantic Valentine's day gifts from Edible Arrangements and set them up in a stunning Valentine's day dessert table for the love of your life, like I did.
Also, save BIG! Order now for pickup or delivery through Monday, Feb. 13 for $10 off when you spend $39+. Use code: SAVE3966.
Until next time, tata my lovelies.