Back in September, I shared a VIDEO TUTORIAL for these cute ladybug cupcakes at Cakejournal.
But, I got so wrapped up in my Halloween posts that I completely FORGOT to share them with you :O
Oh well, I will share them today…
Better late than never …Right? 😉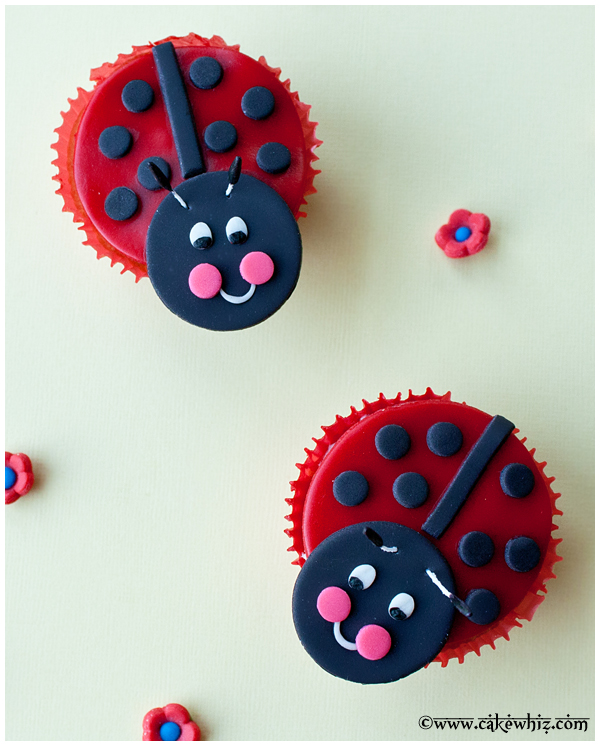 I made these ladybug cupcakes ,using marshmallow fondant. 
They are EASY PEEZY to make and perfect for beginners.
You can even try different color combinations.

MY OTHER RECIPES
I think a yellow and black ladybug would look pretty sweet 🙂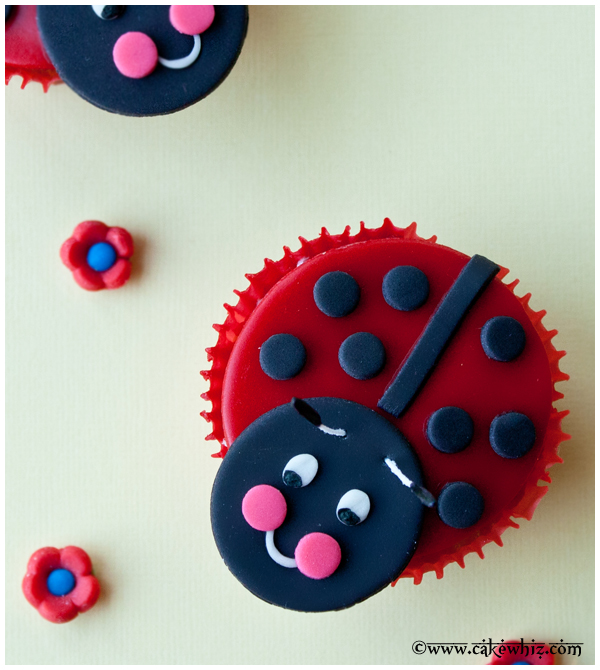 Btw, do you see those little red flowers?
They are soooo easy to make and I even did a tutorial for those fondant flowers.
I swear making them is a breeze and you can make them in advance and store them for months!
You can use them whenever you have those PESKY last minute cake or cupcake orders 🙂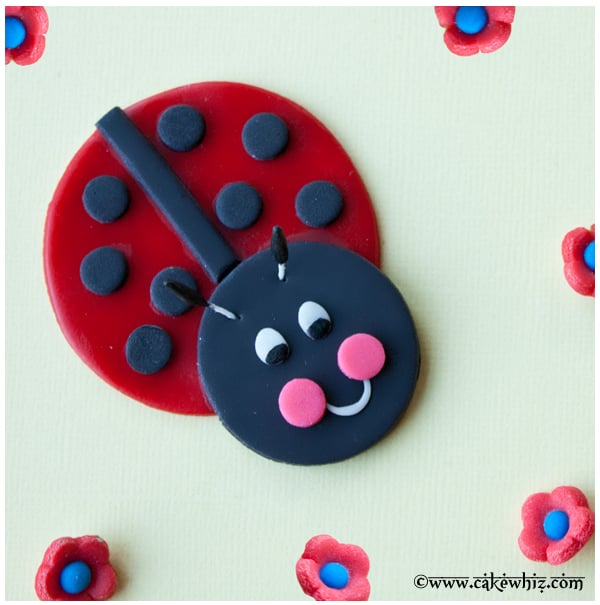 Well, that's all for today.
I will start posting Thanksgiving and Christmas treats soon. So, stay tuned for that!
Until next time, tata my lovelies 🙂