How To Make A Tie Dye Shirt Cake
Learn how to make a tie dye shirt cake, using this step-by-step tutorial. Easy to make with rainbow colored frosting and toothpicks! Great for Father's Day!
Last year, around Christmas time, I bought an ugly sweater cake pan and used it to make this tie dye shirt cake.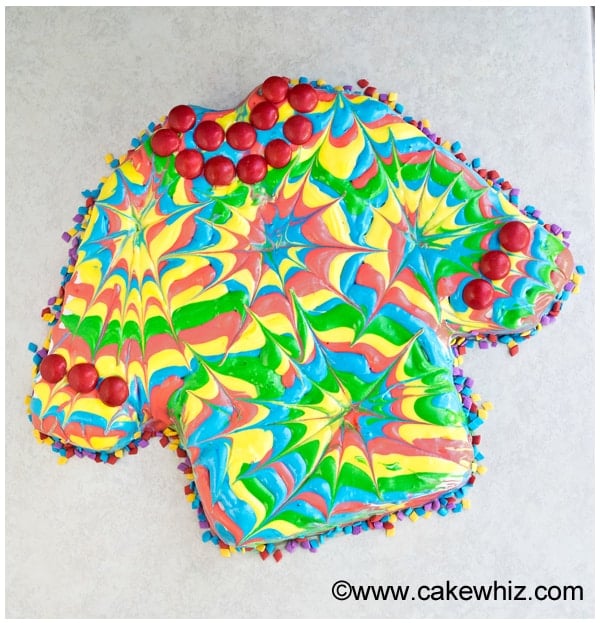 When I bought the cake pan, I made the mistake of telling my little one that we will make a shirt cake on Father's Day.
Well, he DOESN'T know how to read a calendar.
So, he's been asking me if it's Father's day almost every other day…lol.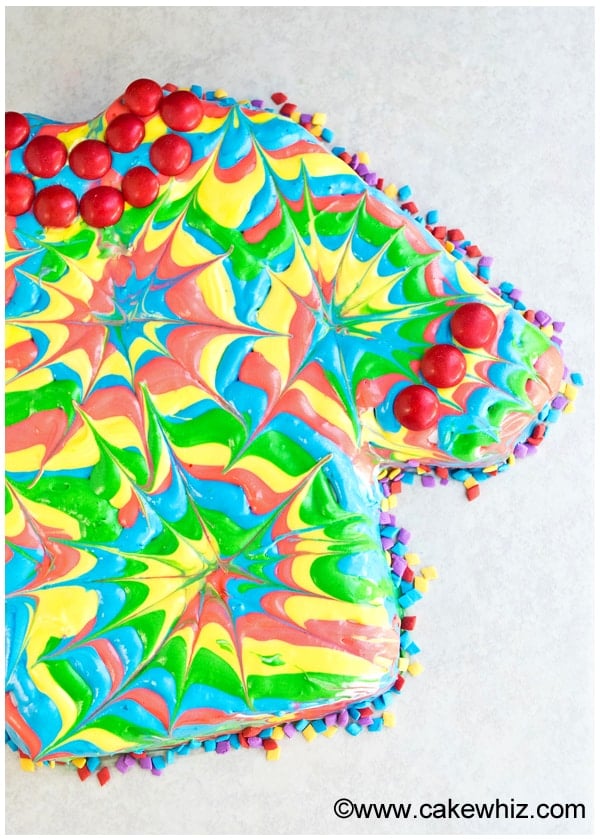 I THREW in the towel last weekend and told him that it's Father's day and we can make his shirt cake…
I have never seen a kid soooo HAPPY! 😀
He was literally SINGING and DANCING while we were making it…lol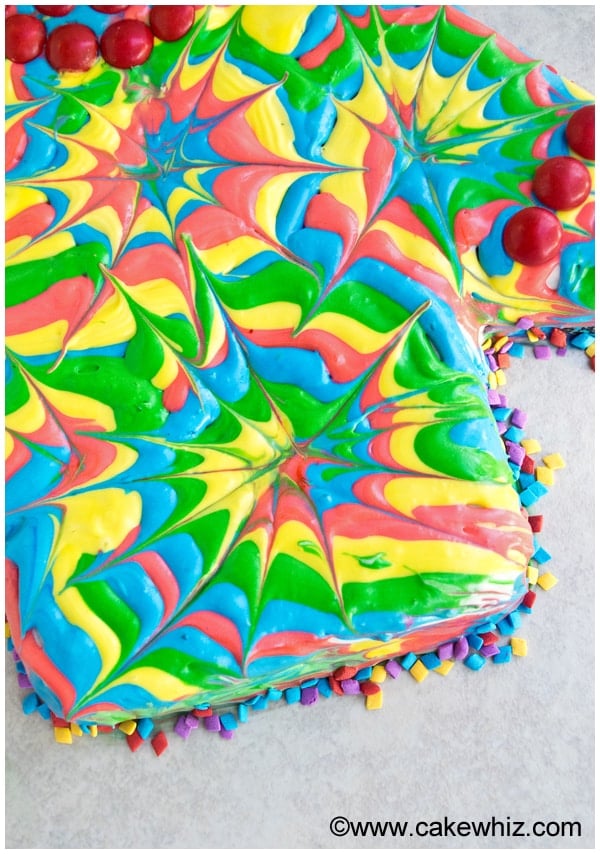 And you should have seen how PROUD he was when we were done.
He even stayed up late to wait for Daddy and show it off… it was so ADORABLE!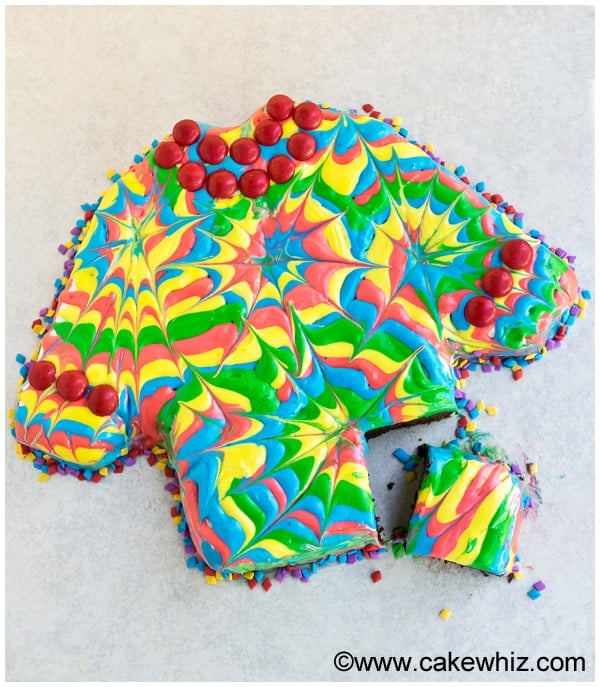 I WASN'T really planning on doing a tie dye design but while baking this cake, someone emailed me REQUESTING a tie dye cake.
Well, here you go…The timing worked out PERFECTLY 😉
This cake is very easy to make and you just need rainbow colored buttercream icings and toothpicks.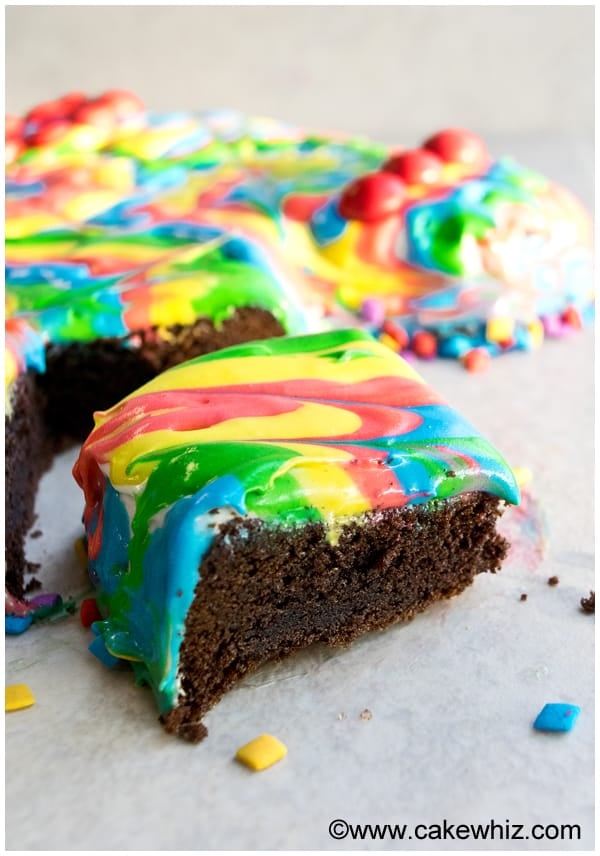 To learn how to make a tie dye shirt cake, you will need the following ingredients/supplies:
Shirt shaped chocolate cake
White buttercream icing
Pink buttercream icing
Yellow buttercream icing
Green buttercream icing
Blue buttercream icing
Piping bags
Tip# 12 (Round tip)
Spatula
Colorful sprinkles
Red m&m candies
Moist paper napkins
Notes:
– I made this cake in Wilton's Christmas ugly sweater pan. It was so easy! But, if you don't have this pan, you can make a big rectangular cake and use a sharp knife to cut out a shirt shape. I suggest making a paper template of a shirt and using that to cut out the proper shape.
– Your icing consistency needs to be fairly thin. It should not be so thin that it's dripping everywhere but thin enough that you can still pipe. It should spread a little when you are piping. If you use thick consistency icing, you will not be able to run the toothpick through it smoothly.
And here are the steps:
Step 1:
Bake your cake in the ugly sweater cake pan.
Let it cool down and come to room temperature.
Then, place it on a big flat cake plate.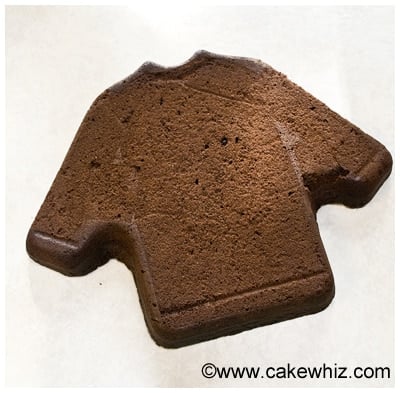 Step 2:
Use a spatula to frost your cake in white buttercream icing.
Don't worry about frosting it neatly.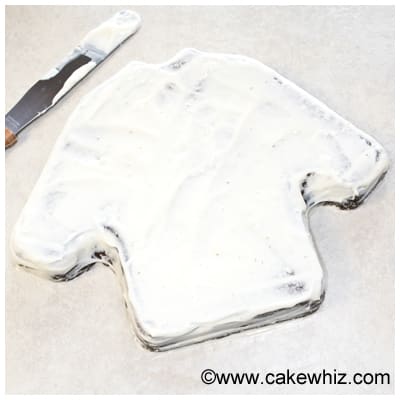 Step 3:
Use gel colorings to color your buttercream pink, green, blue and yellow or you can color them in any other bright colors you like.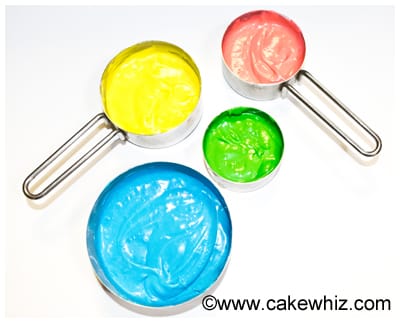 Step 4:
Fill 4 piping bags with 4 different colored icings and attach Tip#12.
Start piping an inverted/upside down "6" all over the cake, as shown by the arrows.
Fill all empty space by piping random lines or squiggles.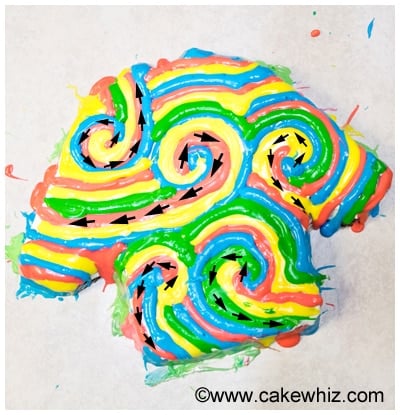 Step 5:
For the sides, just randomly squeeze your piping bags in an angle and let the icing flow.
It will look really messy but don't worry… we will clean up in the end!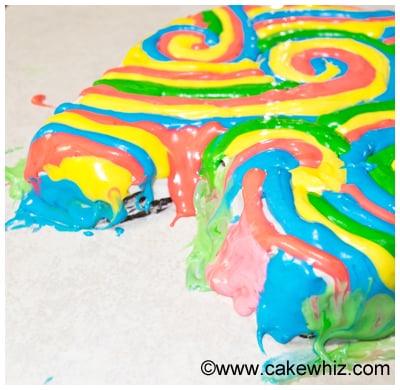 Step 6:
Now, position your toothpick in the center of each "6" and drag it out, as shown by the arrows…
Do this for all the "6" shapes you made.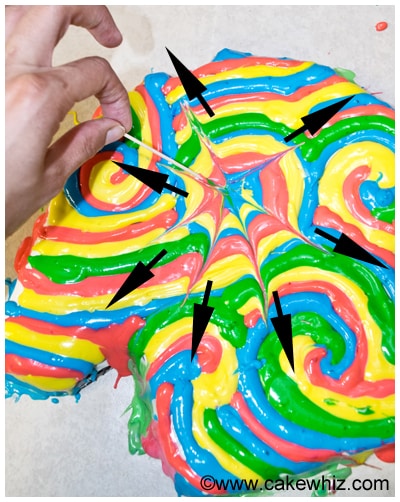 Step 7:
For the sides, drag your toothpick right and left randomly until you are happy with the design.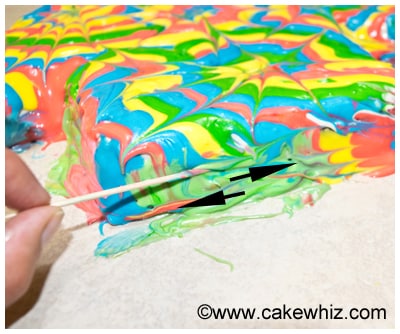 Step 8:
Use moist paper napkins to wipe off all that messy icing around your cake.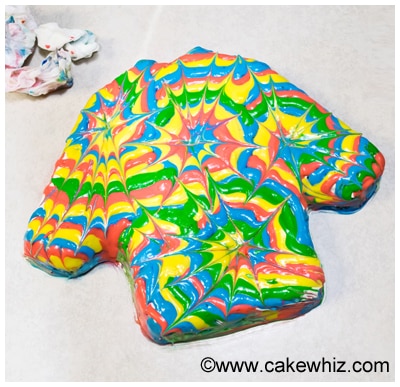 Arrange some red m&m candies along the sleeves and the neck line.
Toss some colorful sprinkles around the base of your tie dye shirt cake.
And you are done!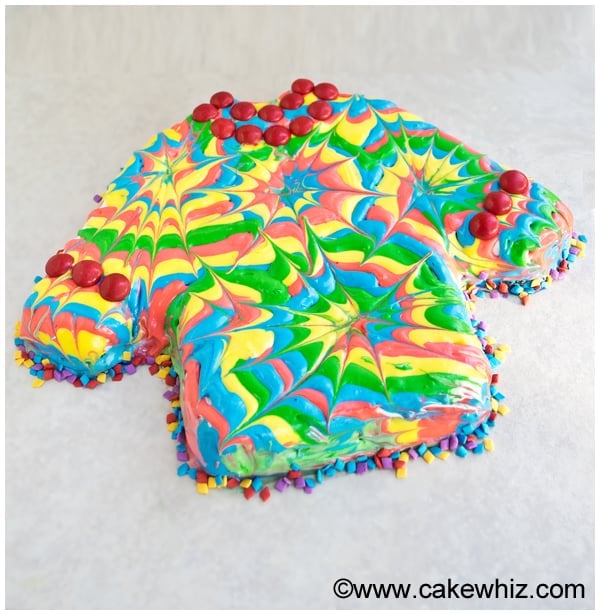 Well, that's all for today.
If you liked this cake, you may also like some of these other Father's day ideas: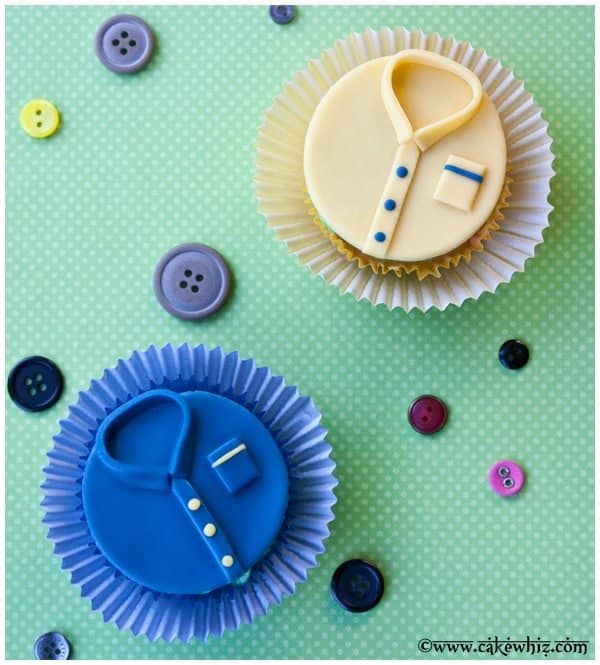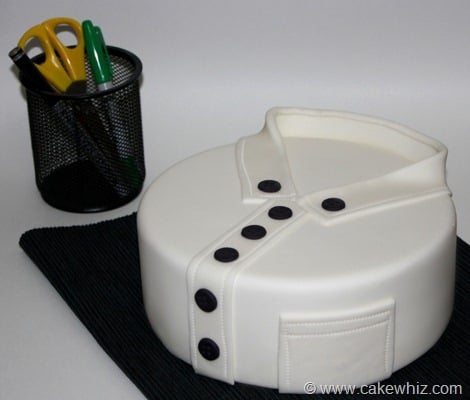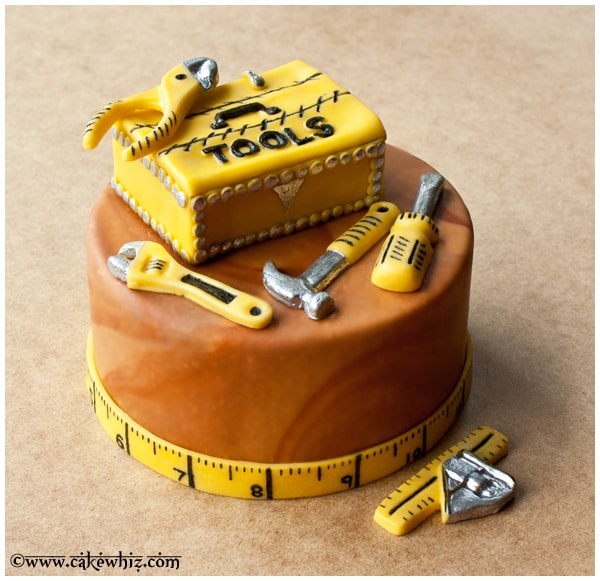 Until next time, tata my lovelies 🙂