Chocolate Cream Cheese Frosting
The best, quick and easy chocolate cream cheese frosting recipe, homemade with simple ingredients. Soft, creamy, fudgy, slightly tangy, not too sweet and perfect for cake decorating and piping cupcakes.
If you were to combine my classic Cream Cheese Frosting with this Chocolate Buttercream Frosting, you would end up with today's icing.
Some people make this with melted chocolate, especially semisweet chocolate chips but I prefer using cocoa powder because the chocolate flavor is more prominent. However, I do prefer white chocolate cream cheese frosting because the cream cheese adds tanginess that cuts the sweetness of the white chocolate.
You should also check out these other Frostings and Fillings. There is something in there for any dessert possible.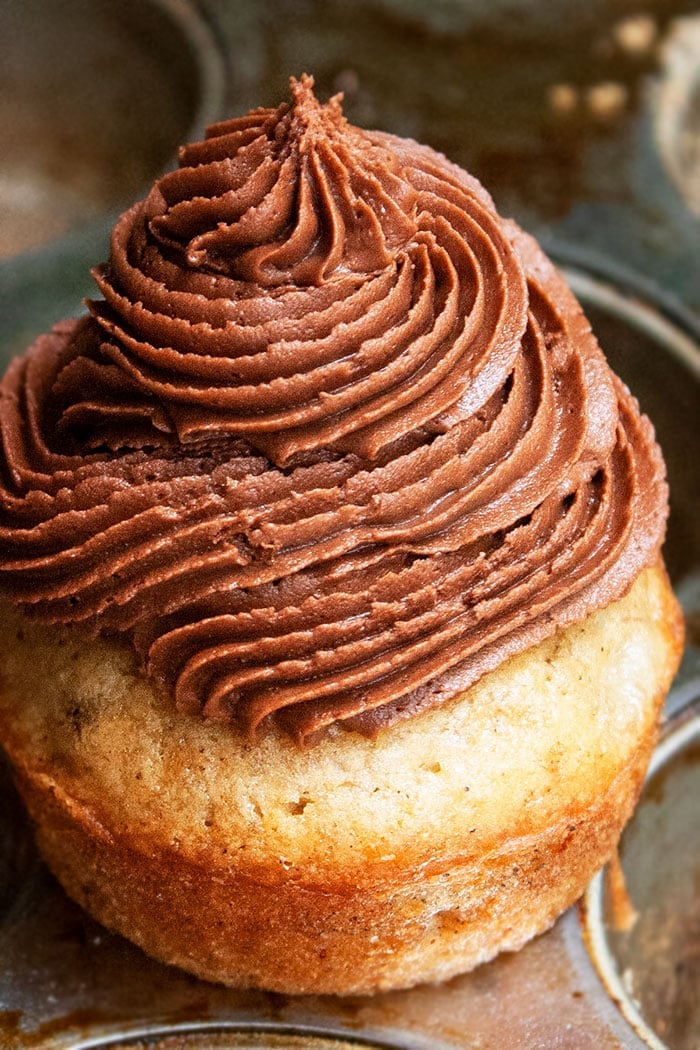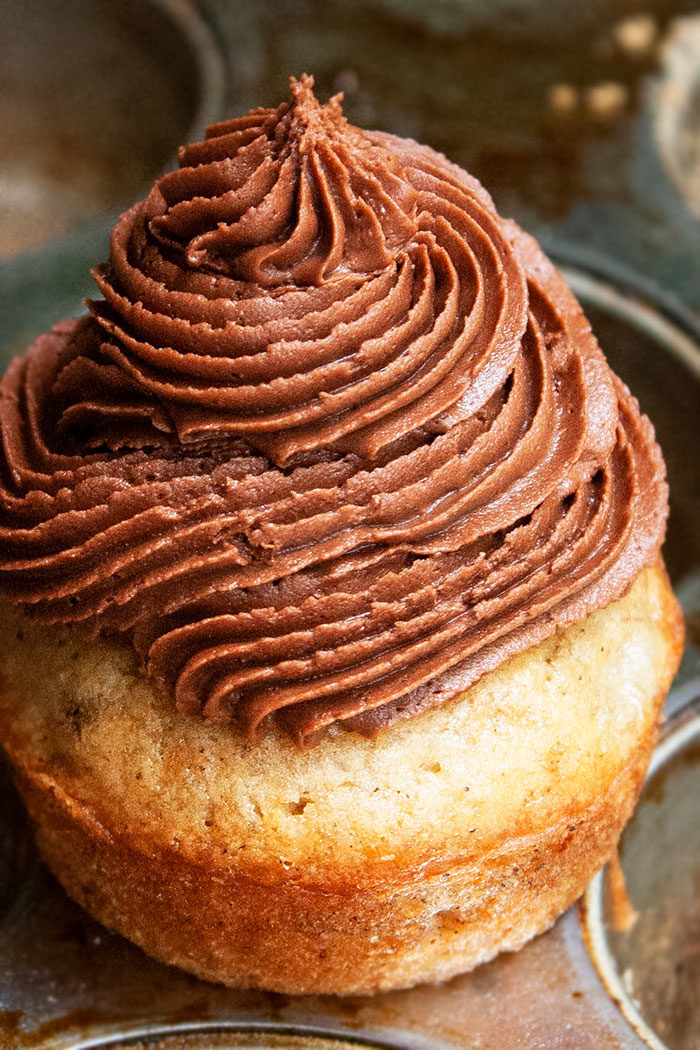 How to make chocolate cream cheese frosting (chocolate cream cheese buttercream frosting)?
Cream butter and cream cheese– It should be mixed until it becomes light and fluffy.
Add powdered sugar and cocoa powder– This helps to thicken the frosting and also adds a rich chocolate flavor.
Chill– This allows the frosting to become easier and firmer to handle.
Enjoy! Spread it on cakes or pipe on cupcakes.
What goes well with cream cheese frosting?
You can use it on cakes, cupcakes, cookies, brownies and bars. You can spread it with a spatula or use decorator tips for piping swirls and cake decorating. Chocolate Cake with cream cheese frosting is my personal favorite combination. These Chocolate Cupcakes with cream cheese frosting are my kiddo's favorite. They are absolutely irresistible!
You can also pair this chocolate icing with some other desserts: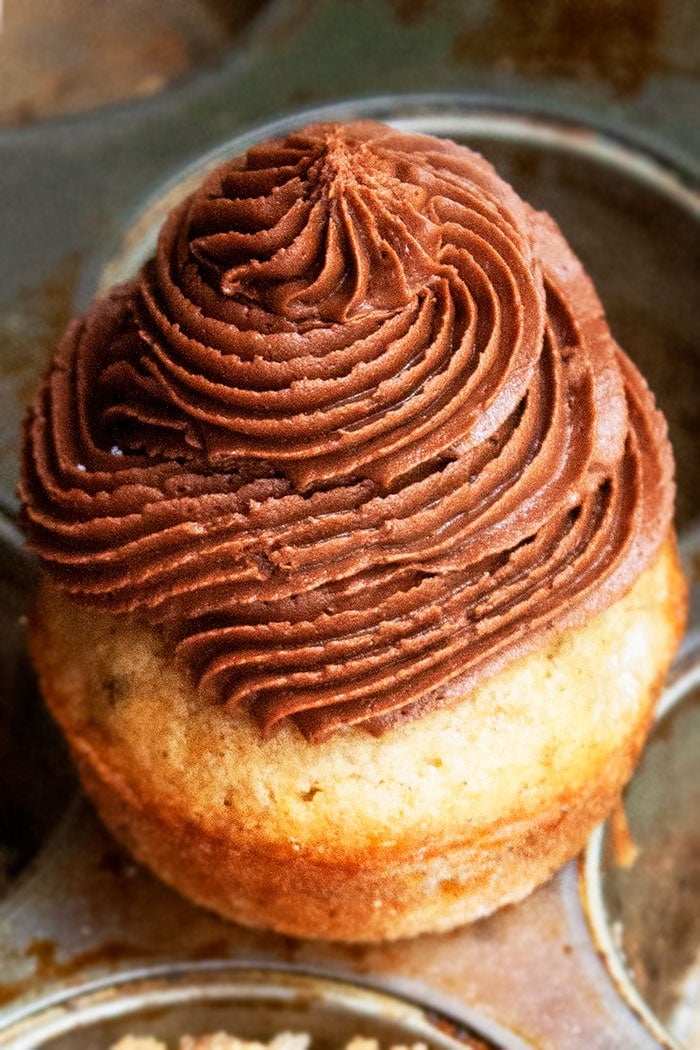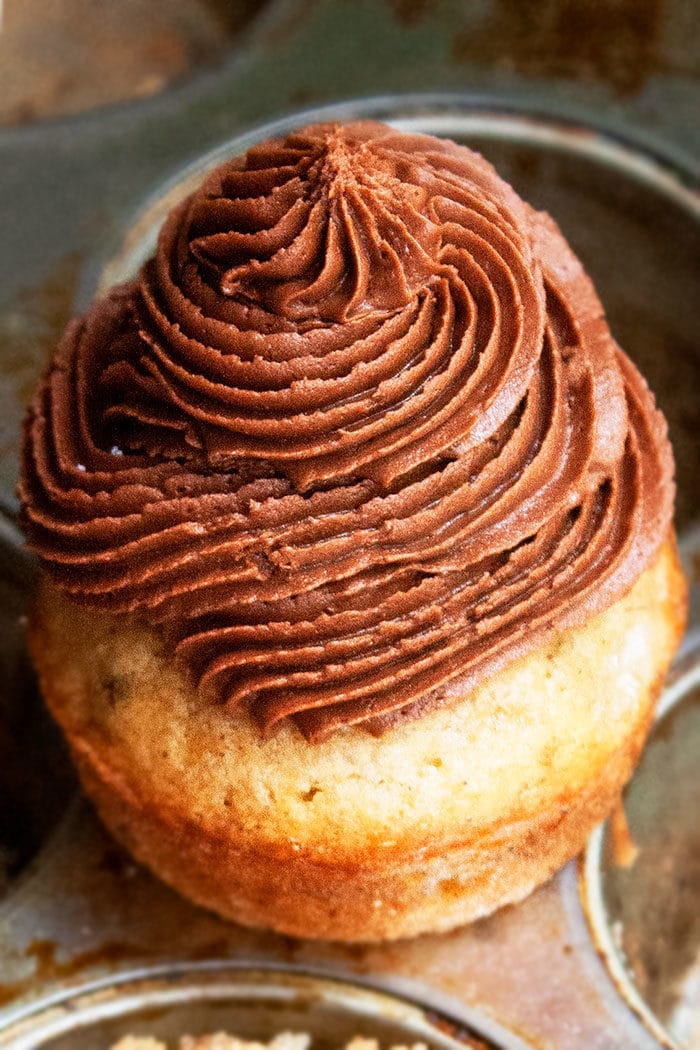 Does chocolate cream cheese frosting need to be refrigerated? Can you freeze it?
Yes. Since dairy is used in this recipe, it needs to be stored in the fridge, to prevent the icing from going bad.
Yes, it can be frozen. Store it in a sealed airtight container and freeze for up to 1 month. When you are ready to use it, thaw in the fridge overnight and whip it again it to make it fluffy.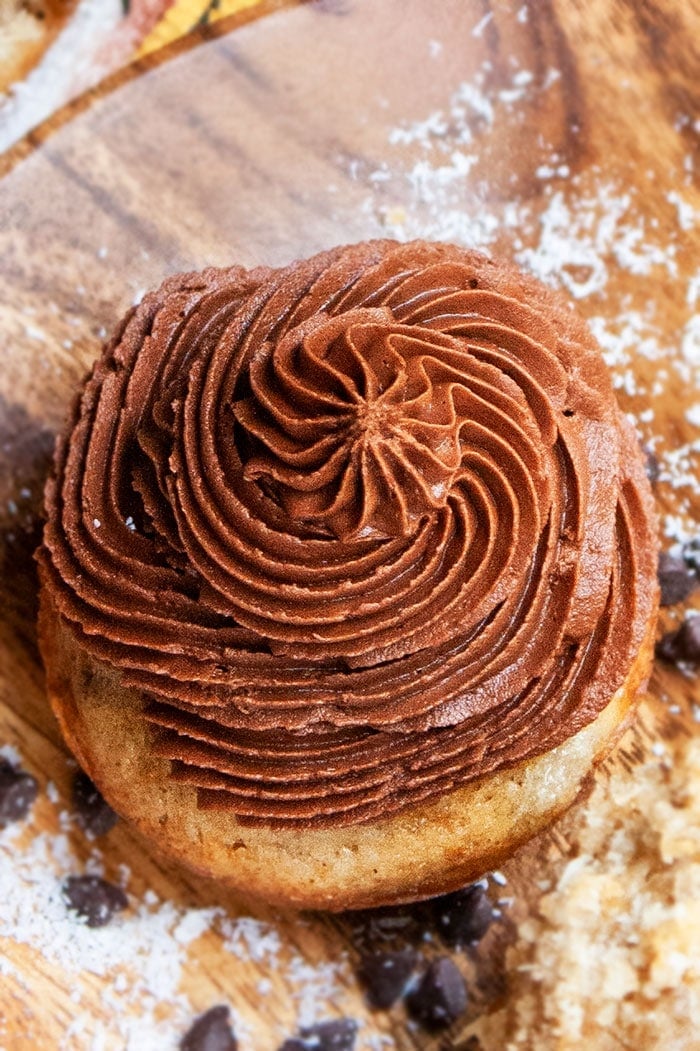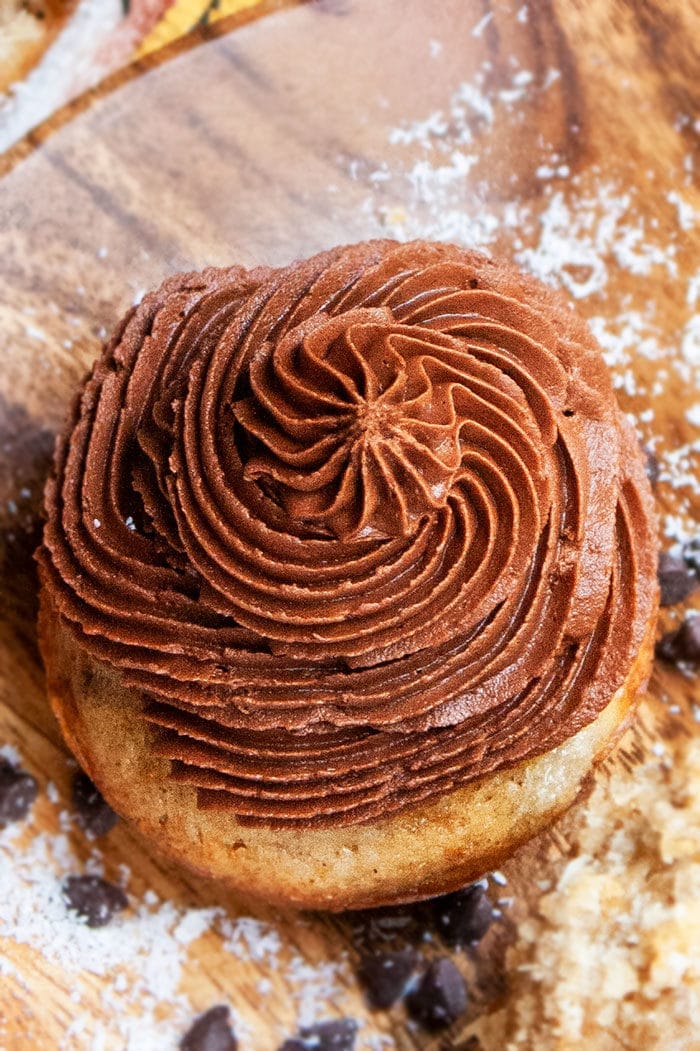 Tips and Techniques
All ingredients must be at room temperature– Because they blend together easily and smoothly.
Use unsalted cream cheese and unsalted butter– Because it prevents this frosting from becoming too salty.
Use cream cheese blocks– Rather than cream cheese spreads because they have a thicker consistency.
What to do if frosting is too thin? Add powdered sugar and mix until icing thickens to your desired consistency.
What to do if frosting is too thick? Add some milk or heavy cream and mix until icing thickens to your desired consistency.
Sift powdered sugar and cocoa powder– Because that prevents any lumps from forming in the icing and keeps it super smooth.
Hot cocoa mix vs. cocoa powder- They are both different. You must use cocoa powder in this recipe because the hot cocoa mix is already sweetened with granulated sugar and has other ingredients mixed into it.
Chill frosting– For at least 30 minutes, to make it easier to handle and firmer and holds its shape better, especially when piping and doing any cake decorating work.
Double recipe– To make a bigger batch for icing more cupcakes.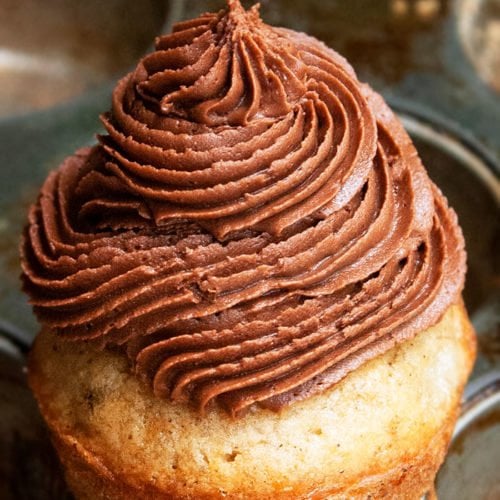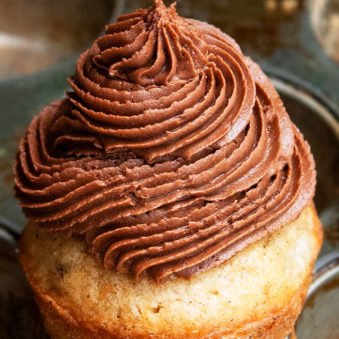 Chocolate Cream Cheese Frosting
Quick and easy chocolate cream cheese frosting recipe, homemade with simple ingredients. Soft, creamy, fudgy, perfect for cake decorating & piping cupcakes.
Yield: cups
Ingredients
1/2 cup Butter, Unsalted, Room temperature
8 oz. Cream cheese, Softened, Full fat
1 tsp Vanilla extract
1/2 cup Cocoa powder
3 cups Powdered sugar
1-2 tbsp Whole milk, Or heavy cream
Instructions
In a large mixing bowl, cream together butter and cream cheese until fluffy.

In another bowl, whisk together together cocoa powder and powdered sugar.

Gradually, add this sugar/cocoa powder mixture into the cheese mixture and mix until smooth and creamy.

If it looks too thick, add milk or heavy cream to smooth it out to your desired consistency.

Chill frosting for 20-30 minutes to make it easier to handle.

Use it to frost cakes and cupcakes. Enjoy!
Notes
Read all my tips above.
Leftovers can be stored in a sealed container in the fridge for up to 1 week.
Recipe is enough to frost about 20 cupcakes or fill and frost an 8×2 cake.
Nutrition
Calories: 777kcal, Carbohydrates: 98g, Protein: 5g, Fat: 44g, Saturated Fat: 26g, Cholesterol: 123mg, Sodium: 390mg, Potassium: 242mg, Fiber: 3g, Sugar: 90g, Vitamin A: 1470IU, Calcium: 80mg, Iron: 1.8mg
Until next time, tata my lovelies!