Marshmallow Frosting Recipe
Quick and easy marshmallow frosting recipe made with 4 simple ingredients: Butter, sugar, marshmallow fluff, vanilla. It's rich, smooth, creamy, fluffy!
I made this fluffy marshmallow frosting a few years ago when my kiddo asked for a frosting with marshmallows. Using actual marshmallows was a pain. So, I used fluff and it worked really well and he loved it!
Use this marshmallow frosting for cupcakes, cakes and brownies as a topping or filling.
Keep in mind that this is not a toasted marshmallow frosting and you cannot use a torch on it because it will melt into a mess.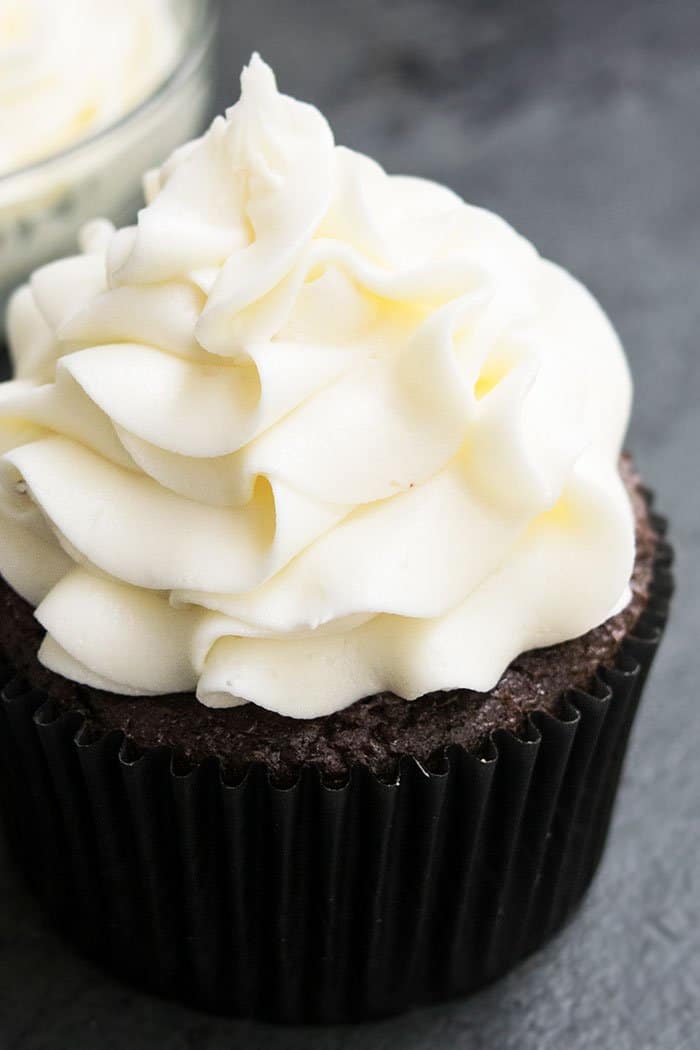 How to make marshmallow frosting/ marshmallow fluff frosting?
Mix together butter and vanilla extract.
Mix in powdered sugar.
Mix in marshmallow fluff until creamy.
Chill and pipe on cake/ cupcakes.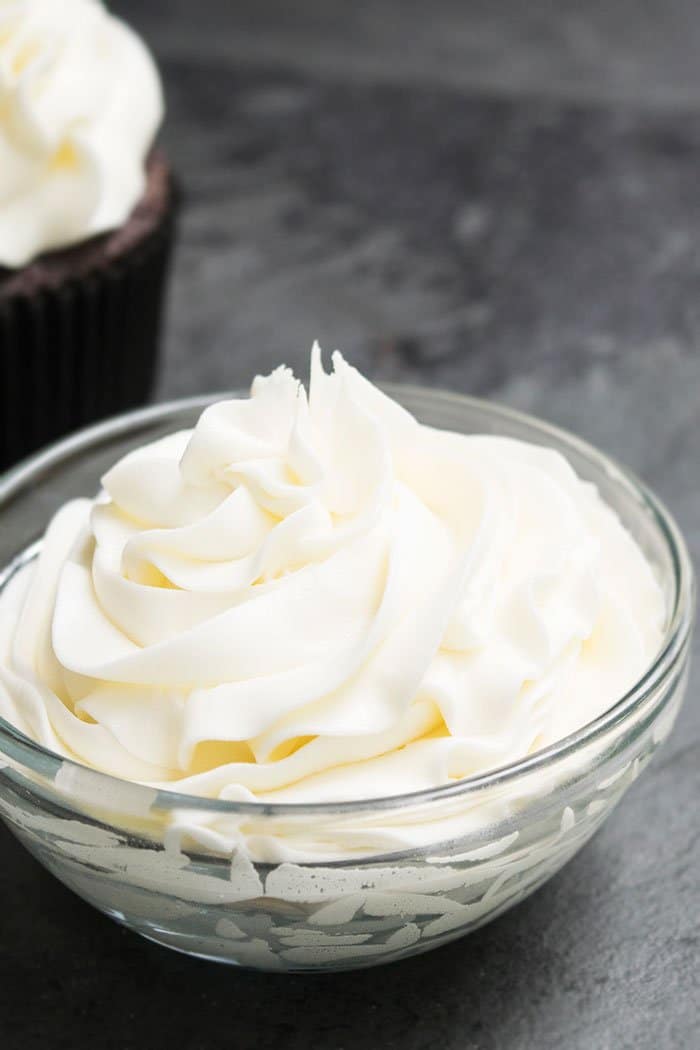 Tips for marshmallow frosting recipe from scratch:
Use unsalted butter because salted butter makes the frosting very salty.
All ingredients should be at room temperature because they will blend together smoothly.
Vanilla extract can be replaced with any other extract of your choice.
If the frosting is too thin, add more powdered sugar (1/4 cup at a time) to thicken it up.
If the frosting is too thick, add a little milk (1 tsp at a time) to thin it out.
This frosting is SWEET and thus, it's best paired with cake and cupcakes that are not too sweet.
The consistency of this frosting is different and not suitable for many decorating techniques, especially the intricate ones.
Don't replace marshmallow fluff with actual marshmallows because the result was not the same and it  took longer to melt the marshmallows and then use them.
Chilling the frosting before piping makes it easier to handle and the frosting swirls hold their shape better.
Marshmallow fluff can be replaced with marshmallow cream to make marshmallow cream frosting/marshmallow frosting without eggs.
For vegan marshmallow frosting, use vegan fluff or cream.

What cupcakes to pair with marshmallow icing?

Other frosting recipes: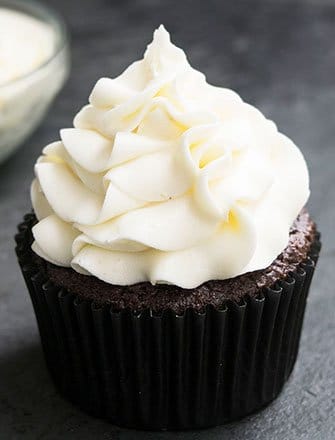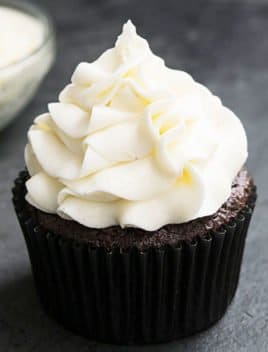 Easy Marshmallow Frosting
Quick and easy marshmallow frosting recipe made with 4 simple ingredients: Butter, sugar, marshmallow fluff, Vanilla. It's rich, smooth, creamy, fluffy!
Yield: cups
Ingredients
1 cup Butter, Unsalted, Room temperature
1 tsp Vanilla extract
3 cups Powdered sugar
1 jar Marshmallow fluff, 13 oz jar
Instructions
Add powdered sugar (1 cup at a time) and mix until creamy.

Add marshmallow fluff until smooth and fluffy.

Chill for 30 minutes to make frosting easier to pipe (optional) and frost your cupcakes with Tip 1M. Enjoy!
Notes
Read all my tips above.
Leftovers can be stored in a sealed container in the fridge for up 1 week. 
Nutrition
Calories: 771kcal, Carbohydrates: 129g, Fat: 30g, Saturated Fat: 19g, Cholesterol: 81mg, Sodium: 272mg, Potassium: 9mg, Sugar: 119g, Vitamin A: 945IU, Calcium: 9mg, Iron: 0.1mg
Until next time, tata my lovelies!