Learn how to decorate cupcakes at home with this video tutorial. These easy cupcake decorating techniques require cupcakes, buttercream and decorating tips.
Today, we are talking about how to decorate cupcakes easily.
You can use my chocolate buttercream frosting OR this classic American buttercream frosting.
I also have more frosting and filling recipes that you can check out in my archives.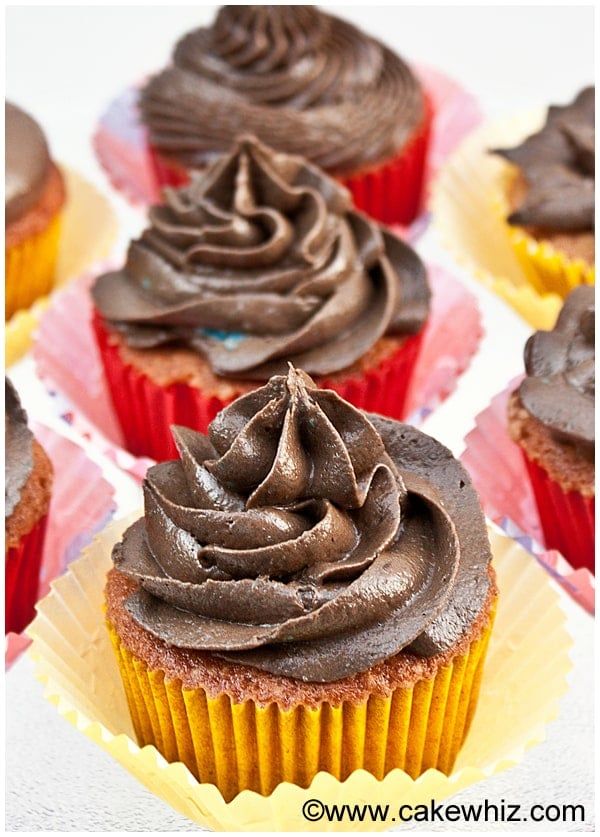 Two of the most COMMON requests I get from my lovely readers are:
"How do you make swirls on cupcakes?" AND "How do you make flowers on cupcakes?"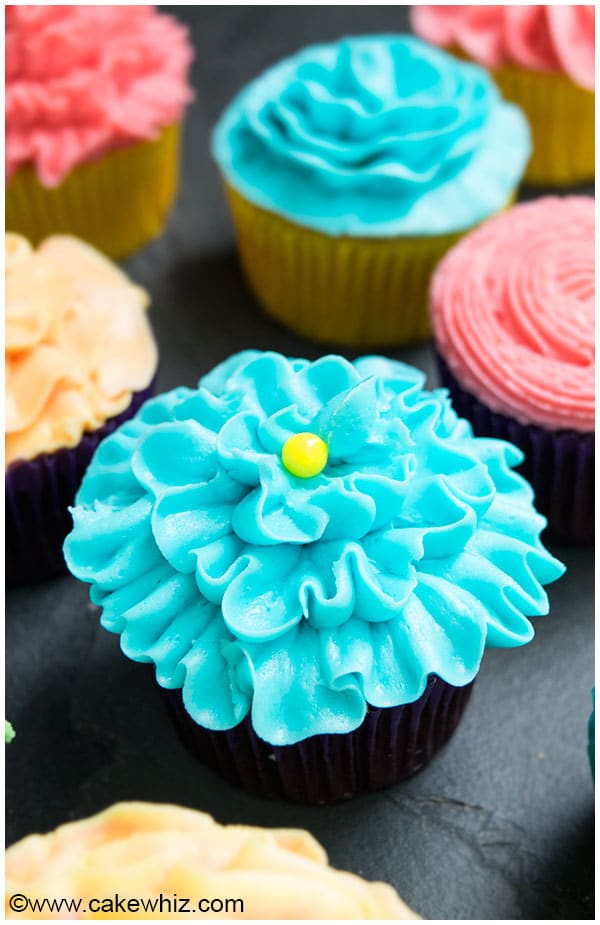 Rather that do a picture tutorial, I did a VIDEO TUTORIAL with the hopes that everything would be more clear.

MY OTHER RECIPES
I am a little camera- shy.
So, you CAN'T see me but you can see my hands.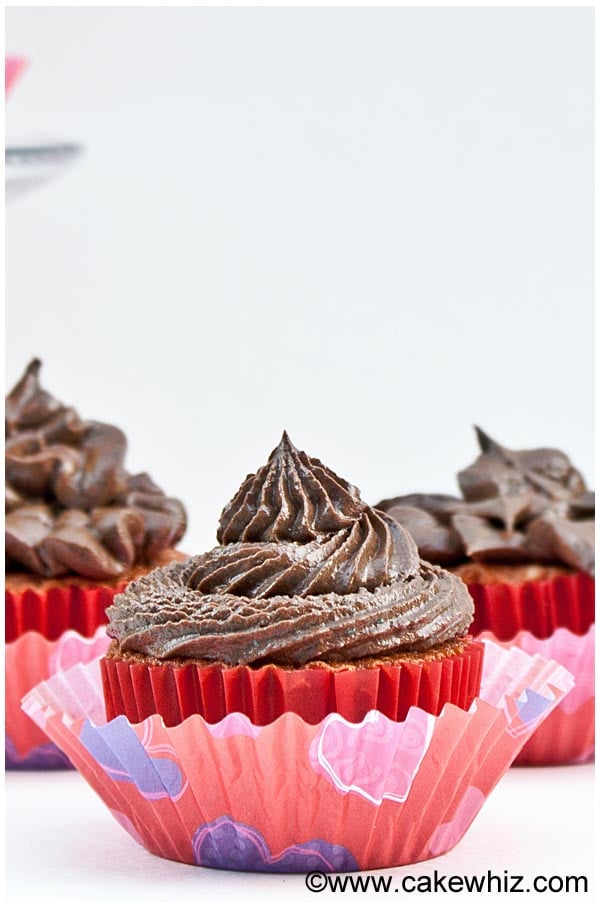 Most of these flower cupcakes are made with just the leaf tip.
That's all… just 1 tip (Tip 104)!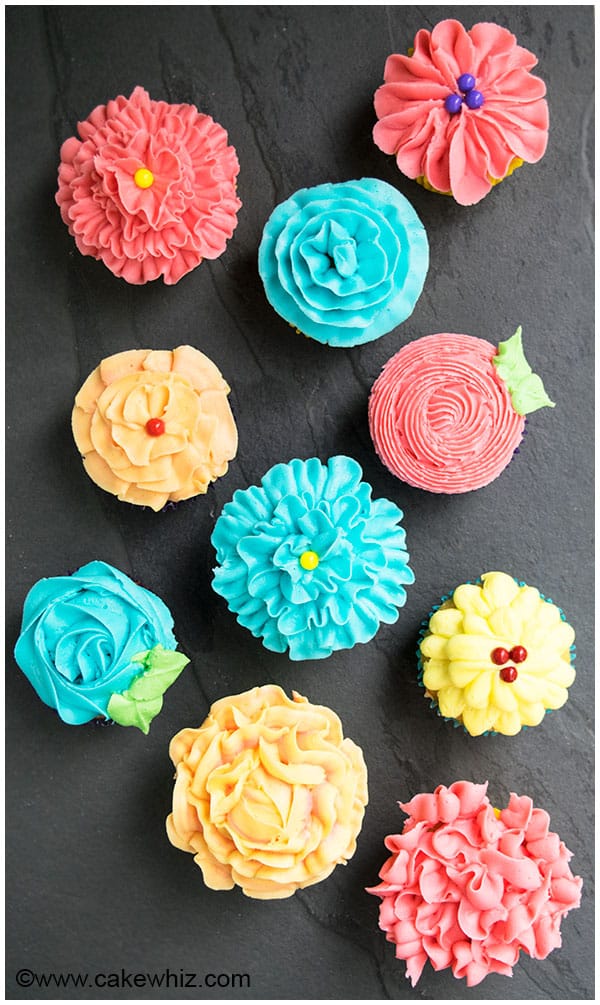 Here are my favorite cupcakes to use:
This video below shows the basic swirls.
But, on my Facebook page, you can see the flower cupcakes video.
It's always NICE to have a handy guide.
So, I took this picture with different cupcake designs and their corresponding decorating tips.

Well, that's all for today.
If you liked this post, you may like some of these other helpful baking and cake decorating posts too…
How to make homemade cake flour
How to make homemade confetti sprinkles
Until next time, tata my lovelies!