How to Make Homemade Confetti Sprinkles
Use this tutorial to make quick and easy homemade confetti sprinkles in any color! All you need is fondant and small cutters to make homemade sprinkles.
I got the idea for making HOMEMADE confetti sprinkles when I was buying sprinkles last weekend. 
I love colorful sprinkles since they are such an easy way to decorate deserts. 
But I find shelling out almost 4 bucks for a teeny tiny bottle of sprinkles to be totally INSANE!
Is it just me being cheap or do you guys also find those prices ridiculously HIGH?
While staring at those bottles, I kept thinking there had to be a cheaper alternative and finally, I figured out a way to make my own sprinkles, using fondant and small cutters. 
I can't wait to share this technique for making homemade confetti sprinkles with all of you!
You can use these homemade sprinkles to decorate:
Cakes
Cupcakes
Cookies
Brownies
You can also jazz them up by using edible spray or tossing them in shimmer dust.
Seriously, the BEST homemade sprinkles ever! 
This technique quick, easy and cheap.
But, I kept thinking…
How to make shaped sprinkles?
Well, I have figured out 2 ways. You can either use different shapes of decorating tips or you can use very small cutters from the jewelry making aisle of any craft store. That way, you can make any SHAPE of sprinkles you like! So far, I have come up with 3 shapes with just decorating tips: Circle, Oval and Raindrop.
How to store sprinkles?
Once the sprinkles have dried completely and hardened, place them in jar, box or even a Ziploc bag, away from sunlight, moisture and humidity.
To make these homemade confetti sprinkles, you will need the following supplies:
Marshmallow fondant or store-bought fondant
Rolling pin
Powdered sugar
Decorating tips (Wilton tip # 12, 230, 104)
Wax paper

Note:
– DO NOT pack up these sprinkles before they have completely dried up and hardened.
– DO NOT store these sprinkles in the fridge!

And here are the steps: 
Step 1:
Use a rolling pin to roll out marshmallow fondant or store-bought fondant on a smooth surface sprinkled with powdered sugar.
You can also mix some gumpaste or some tylose powder with your fondant so that your sprinkles dry faster.
Let this rolled fondant sit for 10 minutes and become a little dry (I felt the next step became easier when I did this).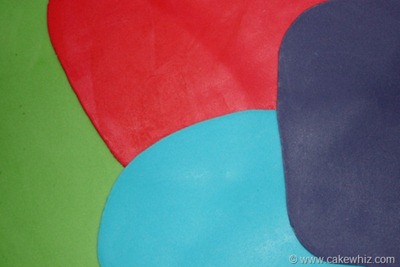 Step 2:
Press Wilton's decorating tip 12 into fondant and make tiny circle cut outs.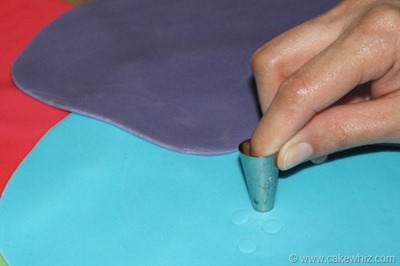 Step 3:
Place these circles on a sheet of wax paper.
Let them dry for 24 hours or until they have completely hardened.
The drying time will vary, based on where you live and your weather conditions.
Once they are dry, put these sprinkles in a ziploc bag, jar or plastic container and store them at room temperature, away from moisture, humidity and sunlight.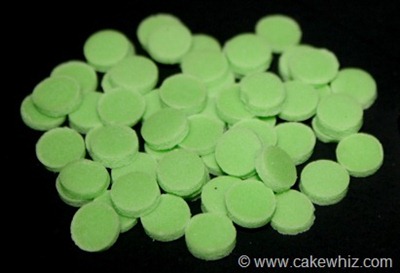 Step 4:
If you want to make oval shaped sprinkles, use Wilton's decorating tip 230 and follow the same steps as above.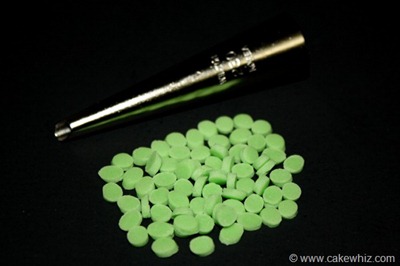 Step 5:
And if you want to make raindrop shaped sprinkles, use Wilton's decorating tip 104 and follow the same steps as above.
I found these ones to be the coolest!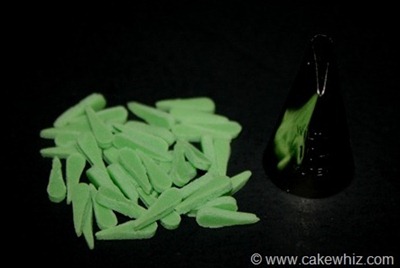 And that's it! You have successfully made you own homemade confetti sprinkles.
Easy breezy…right?
Well, that's all for today…Tata my lovelies!