How to Make Filled Cupcakes
Use this video tutorial to learn how to fill cupcakes easily with puddings, jams, frosting and even ganache. No expensive tools needed!
Today, I will be showing you how to fill cupcakes.
It's a neat little trick and truly the RIGHT way to eat cupcakes.
A cupcake that's packed with a creamy filling and topped off with silky smooth frosting is to die for…Mmmmm.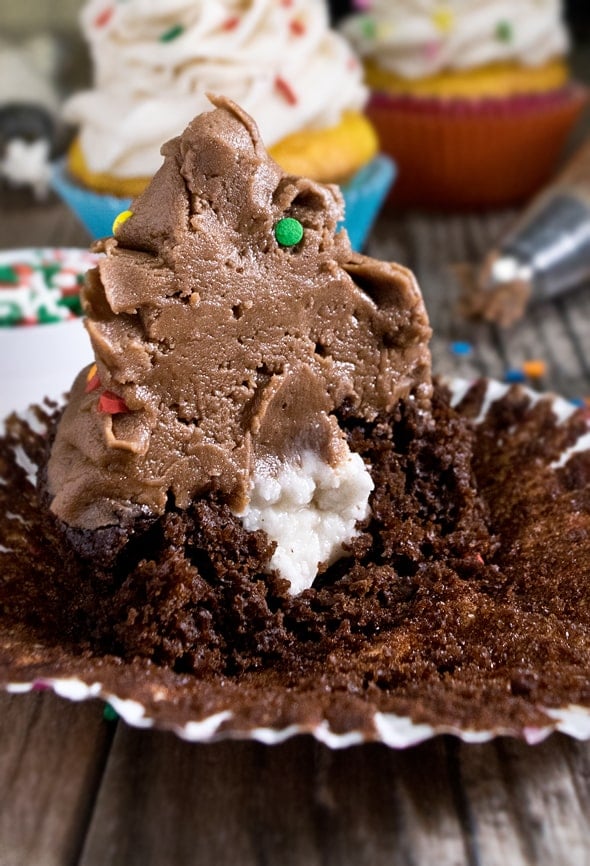 You can FILL cupcakes with puddings, caramel, frostings, ganache and even jams and preserves.
I have two pieces of ADVICE though…
– If you are planning on using "runny" fillings like jams, puddings and caramel, be sure to fill your cupcakes less than an hour before serving or else they would become a soggy mess.
– Also, it's best to avoid runny fillings if your cupcakes will be exposed to heat at outdoor parties or weddings.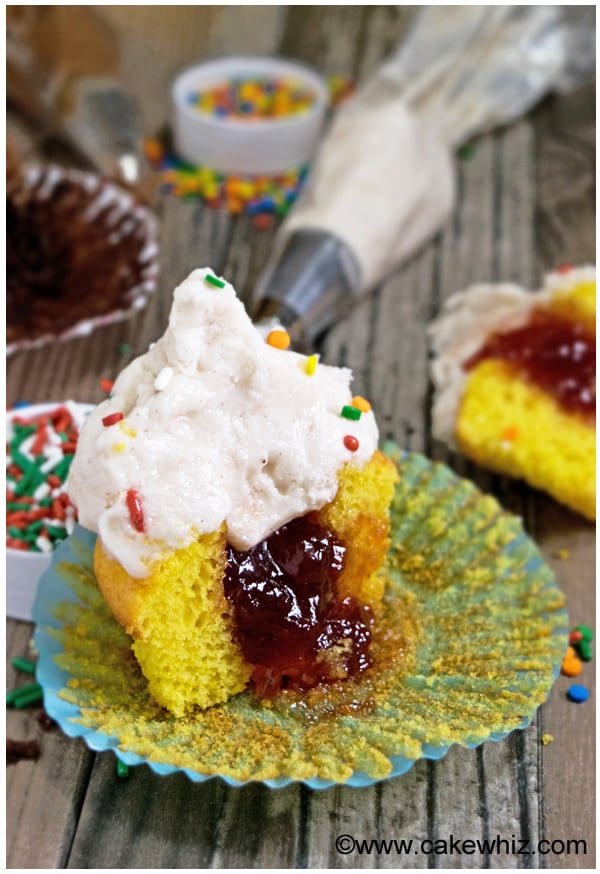 Now, there are many DIFFERENT ways to fill cupcakes.
Some people like to use a special long piping tip.
Other people like to use apple and tomato corers.
But, my FAVORITE way requires NO fancy tools at all and it's super EASY!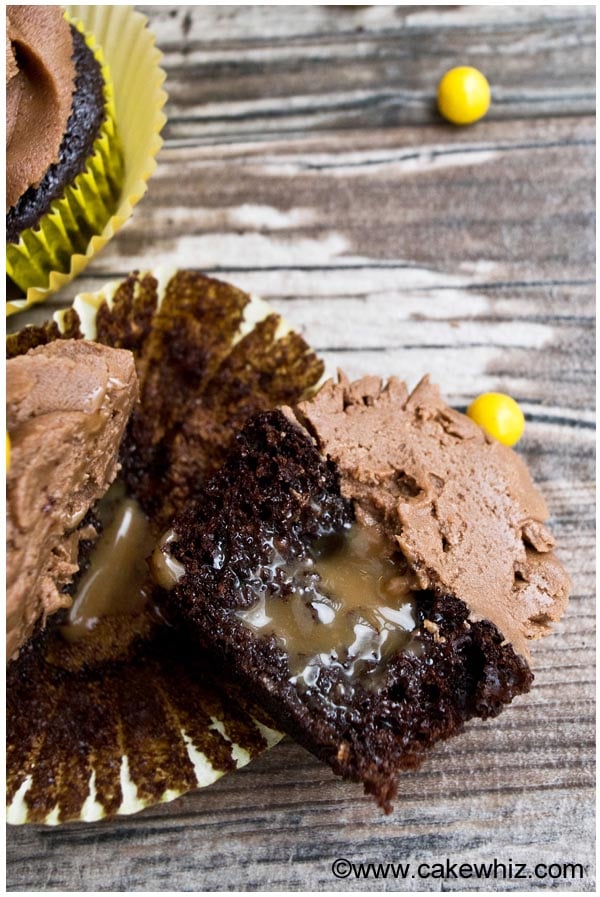 Follow along this VIDEO tutorial to learn my easy trick for filling cupcakes.
https://www.youtube.com/embed/CX-kY-ma47k
To learn how to fill cupcakes, just follow the video tutorial above OR follow these instructions below…
Step 1:
Make a hollow center in your cupcake, using a big cake decorating tip such as Tip#1M.
Step 2:
Fill the cupcake with a few spoonfuls of whatever filling you like.
Step 3:
Cover the top with that small cupcake piece you had removed earlier.
Step 4:
Finally, top it all off with a swirl of frosting.
And you are done!
Easy peezy…Wouldn't you agree?
In case you are wondering, here's a list of all the cupcake/ frosting recipes I used in this post…
Chocolate cupcakes, Vanilla cupcakes, Buttercream icing, Chocolate buttercream icing.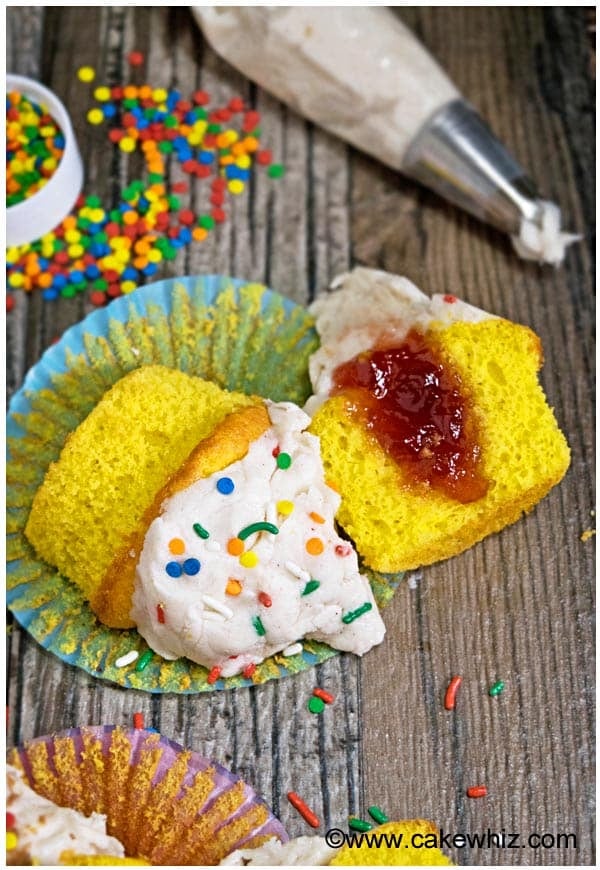 Well, that's all for today.
If you liked this post, you may also like some of these other baking and cake decorating tips…
How to make brown sugar soft again
Until next time, tata my lovelies!