Easy Dinosaur Cupcakes
Use this step by step tutorial to make easy dinosaur cupcakes our of marshmallow fondant. Great for dinosaur themed birthday parties for kids.
Well, I am about to BREAK all norms and share these easy dinosaur cupcakes that have nothing to do with Fall or Thanksgiving…lol.
I swear everywhere I look, either I am seeing pumpkin recipes OR apple crafts OR Thanksgiving meals.
But, I am sharing these easy dinosaur cupcakes because I FEEL like it and they are really CUTE.
And I don't wanna wait any LONGER to share them….hehehe.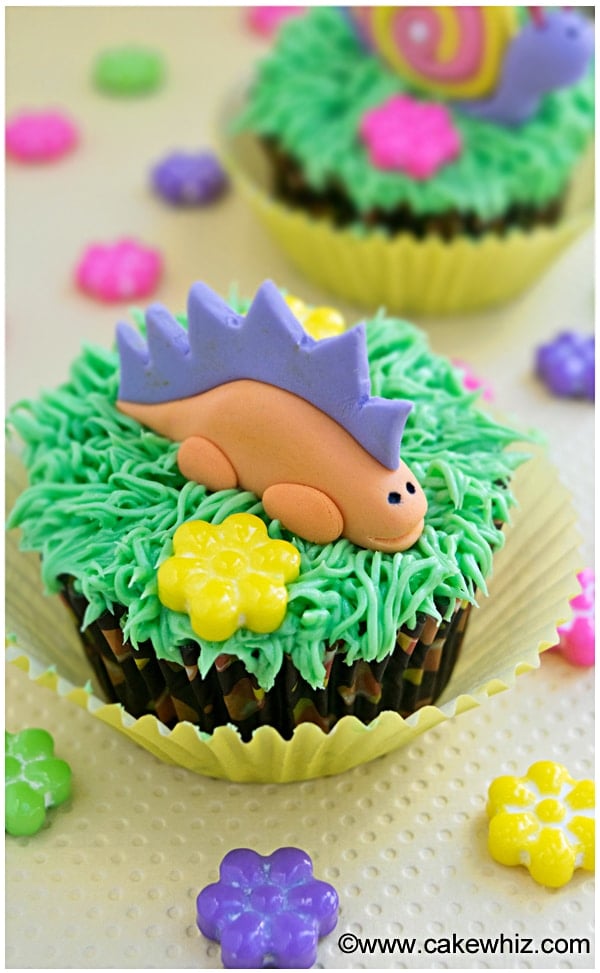 Anyways, have you ever watched that cartoon "Dragon Tales?" I think it's from the late 90's.
My son has been OBSESSED with dinosaurs and dragons lately and watches that show ALL the time on Netflix.
I TRIED making the two headed dragon in the show out of fondant but it didn't work out.
My little munchkin kept saying: "They don't look like that Mommy!" LOL.
So, I gave up and  made him CUTE little dinosaur cupcake toppers instead and he was very PLEASED with them.
These dino toppers are made out of HOMEMADE marshmallow fondant.
I used purple and orange colors since they go so well together but you can use whatever colors you like.
You can also use the same tutorial to make a BIGGER dino for a small cake instead of cupcakes.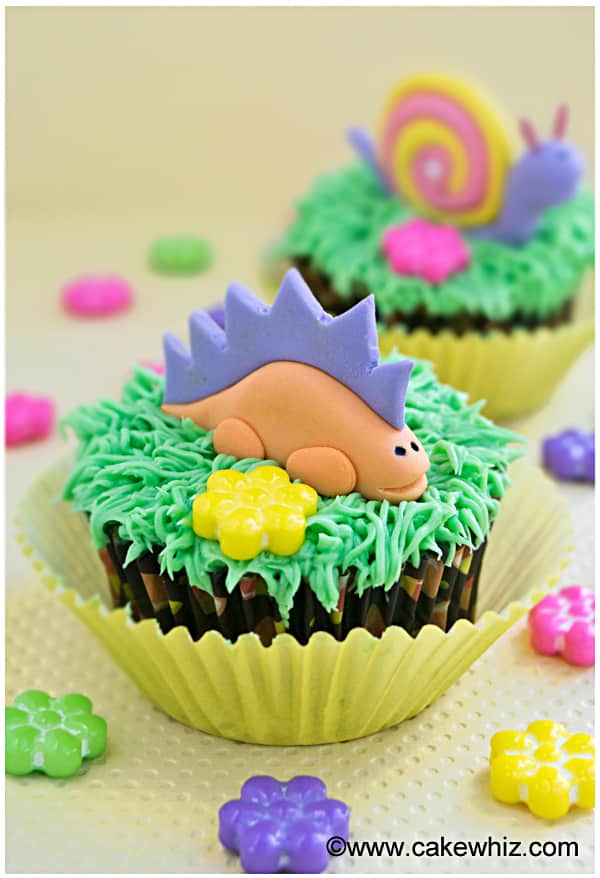 To make these easy dinosaur cupcakes, you will need the following supplies:
Orange fondant (or any color you like)
Purple fondant (or any color you like)
Chocolate cupcakes
Green buttercream icing
Tip # 233
Black edible marker
Knife
Flower candies
And here are the steps:
Step 1:
Make a ball shape out of orange fondant.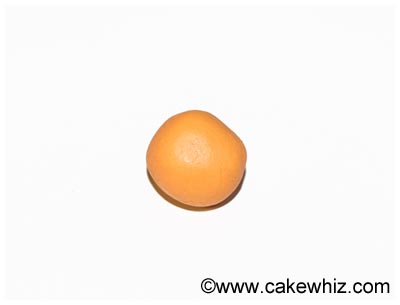 Step 2:
Use your fingers to mold it into this weird shape.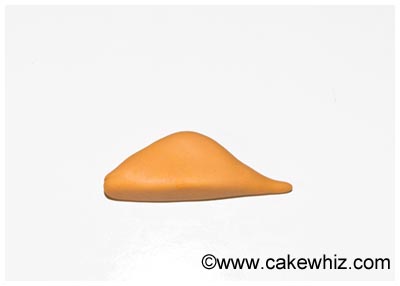 Step 3:
Use a knife/pizza cutter to make a little cut along the side for the mouth.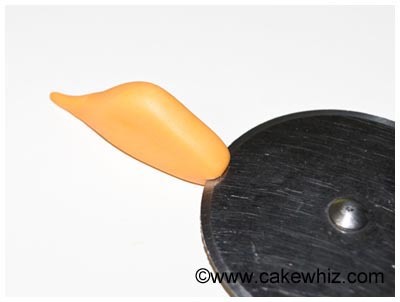 Step 4:
Cut out a thin rectangular strip of purple fondant.
Cut out a zig-zag pattern, using a knife.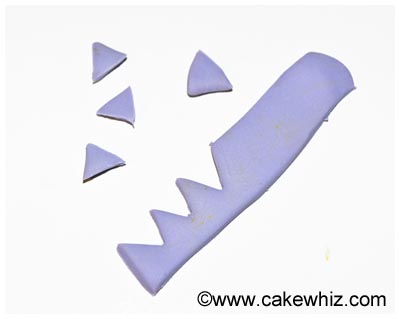 Step 5:
Stick this zig zag piece on top of the dino's body with some water.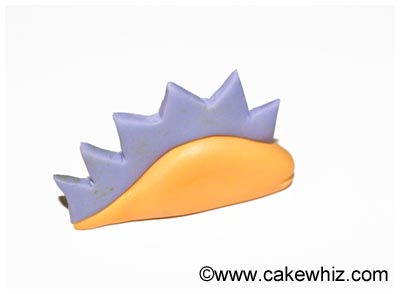 Step 6:
Draw eyes with a black edible marker.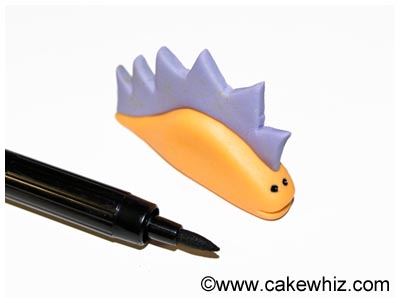 Step 7:
Roll out four really small balls of orange fondant and flatten them into a slight oval shape.
Stick these along the sides of the dino's body with some water.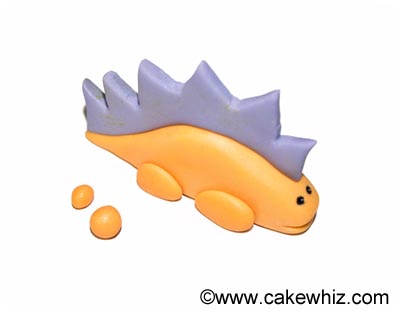 Let the dinosaur topper dry overnight.
Then, prepare your chocolate cupcakes, frost them in green icing with Tip#233 and place the dino in the center and stick a few flower candies on the grass.
And you are done!
How cute would these cupcakes be for a dinosaur themed birthday party?!

Well, that's all for today.
If you liked this post, you may also like some of these other cute treats for kids…
Until next time, tata my lovelies!