Halloween Marshmallow Pops Cupcakes
Use this step by step tutorial to make cute and easy Halloween marshmallow pops cupcakes. Requires simple ingredients and fun for kids Halloween parties!
I made these Halloween marshmallow pops cupcakes to celebrate y favorite time of the year!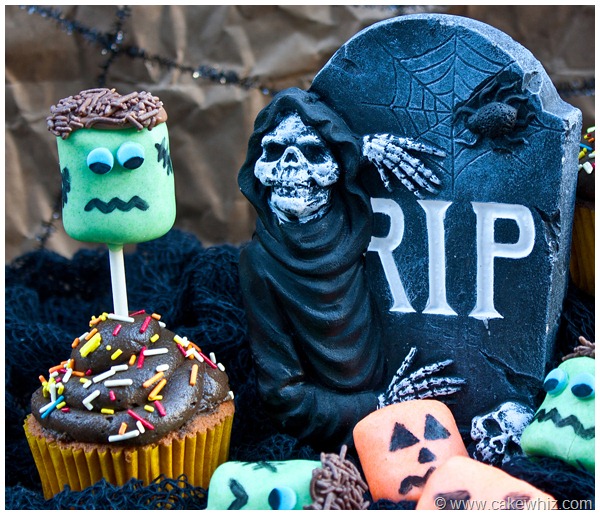 This year, I am planning to put my little one down for a nap (hopefully a long one) and have scary movie marathon…hehehe.
And while watching my favorite spooky movies, I am gonna be snacking on these Halloween marshmallow pops cupcakes.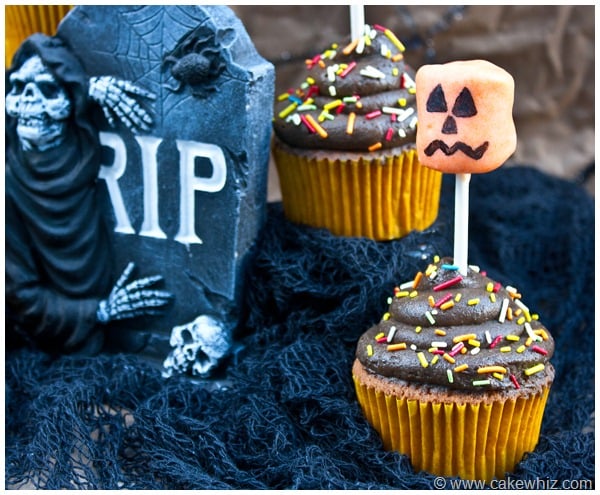 The great thing about these treats is that you don't need to make cupcakes, if you don't feel like it.
You can simply make the Halloween marshmallow pops and munch on those.
And trust me, marshmallows taste sooooooo good when they are covered in chocolate!
The inspiration for the Frankenstein marshmallow pops came from my sweet friend, Meaghan, at The decorated cookie.
She makes the most AMAZING marshmallow pops ever, including these Frankenstein ones.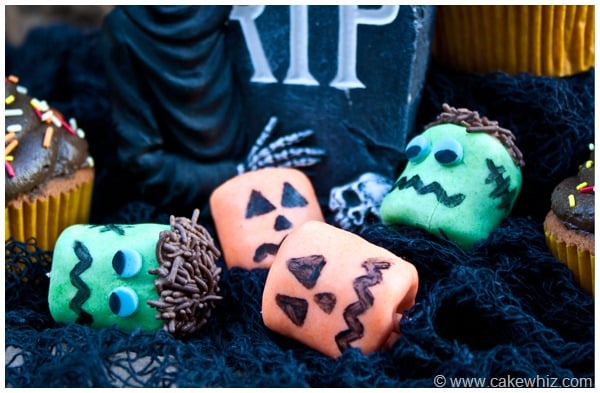 To make these Halloween marshmallow pop cupcakes, you will need the following INGREDIENTS/SUPPLIES:
Vegan chocolate cupcakes
Chocolate buttercream frosting
Marshmallows
Popsicle sticks
Black edible marker
Melted orange, brown, green chocolate
Chocolate sprinkles
Round confetti sprinkles
These are the INSTRUCTIONS:
Step 1:
Push lollipop sticks into marshmallows until they stick into place.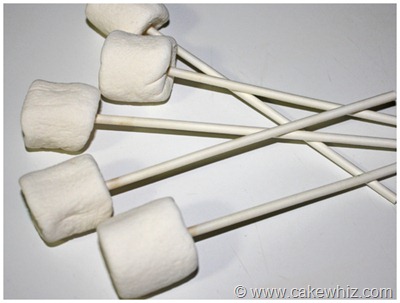 Step 2:
Melt some white chocolate and color it orange or just use orange candy melts.
Dip your marshmallow pop into this melted chocolate until it's fully covered.
Push these pops into a styrofoam block and wait for the chocolate to dry (it only takes a few minutes).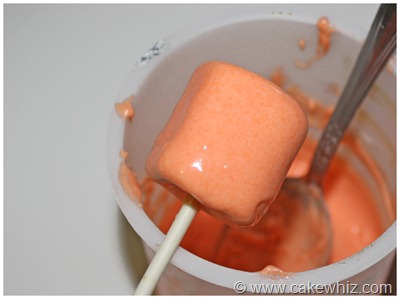 Step 3:
Use a black edible marker to make the eyes, nose and mouth of these Jack O' Lantern pops.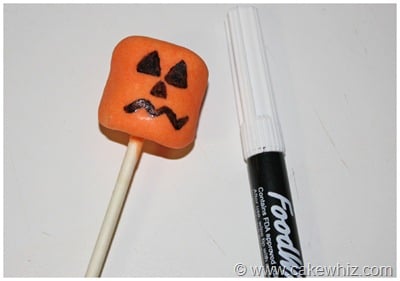 Step 4:
To make Frankenstein marshmallow pops, follow step 1 and 2 again but color your chocolate green or use green candy melts.
Let the pops dry.
Then, pour a drop of melted chocolate on top.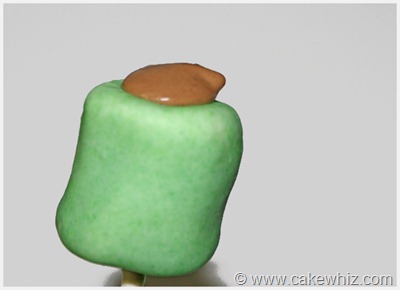 Step 5:
Immediately, dip it into a bowl of chocolate sprinkles.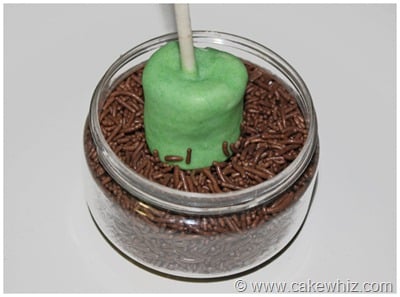 Step 6:
The sprinkles will stick to the melted chocolate.
Brush off any excess.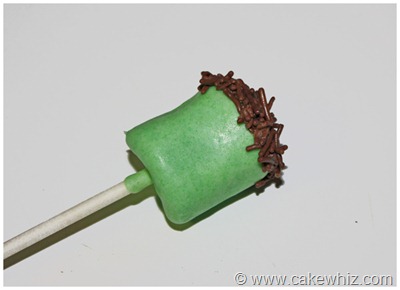 Step 7:
Use a black edible marker to make eyes on two round confetti sprinkles.
Dip a toothpick in melted chocolate and use that to stick eyes onto the Frankenstein marshmallow pop.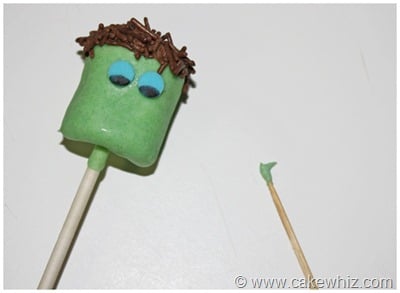 Step 9:
Use a black edible marker to draw a mouth and stitches along the side of the face.
And you are done!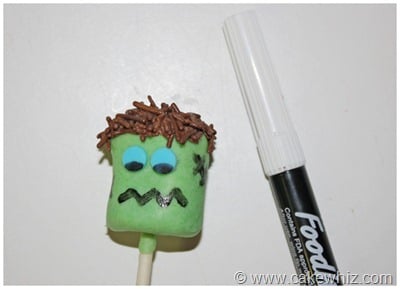 You can enjoy these marshmallow pops, as is. 
Or you can frost cupcakes in chocolate buttercream and then push these marshmallow pops in the center, just like cupcake toppers.
Well, that's all for today.
If you liked these Halloween marshmallow pops cupcakes, you may like some of these other HAlloween desserts:
Halloween Rolo Chocolate Spiders
Until next time, tata my lovelies!