I have a major WEAKNESS for candies 😛
And it seems the more colorful they are, they more I am drawn to them…lol.
One of my FAVORITES are m&m's.
I was practically inhaling the entire bag (LOL!) when I noticed how their round shape is perfect for making eyeballs 😉
CRAZY spooky zombie-like eyeball candies to be more specific…lol 😉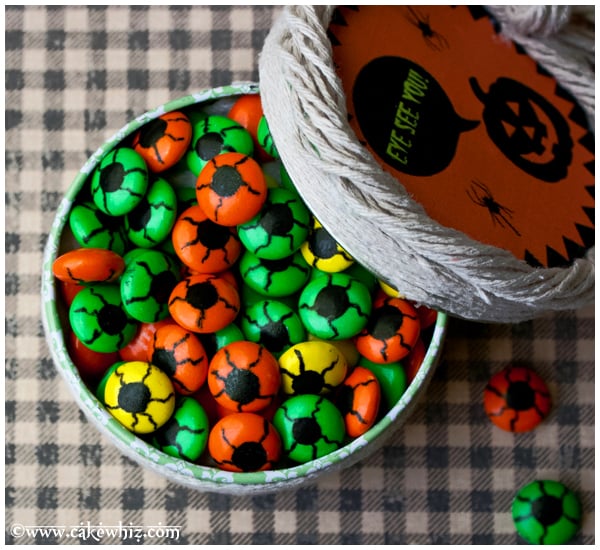 And honestly, these are probably the EASIEST treats I have EVER made.

MY OTHER RECIPES
You only need TWO things and there are only 2 steps…Yeah baby!!!! 😀
I sorted the m&m's by color and only used the orange, green and yellow ones coz they are more CREEPY than the rest of the colors.
By the way, I am already IMAGINING a cake in my mind that's covered in these spooky eyeball candies.
It would look so COOL and I am sure it would be one of those super easy cake designs that you can make at the last minute.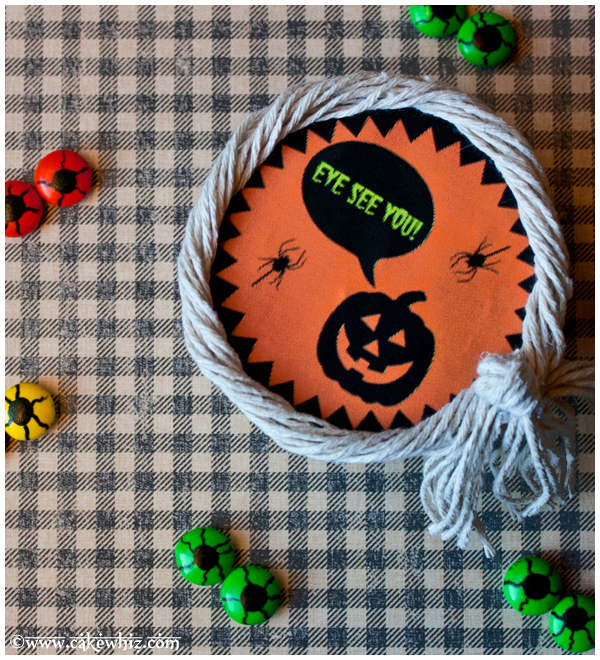 To make these spooky eyeball candies, you will need the following supplies:
Orange, green and yellow m&m candies
Black edible marker
And here are the steps:
Step 1:
Sort out the yellow, orange and green m&m candies coz those colors are spooky and appropriate for Halloween or so I think 😉
Step 2:
Use a black edible marker to draw a big circle in the center and then draw "squiggly" lines going out of the center.
Put them in a small container with a cute label… 
And you are done!
See…I told you making these was easy peezy! 😀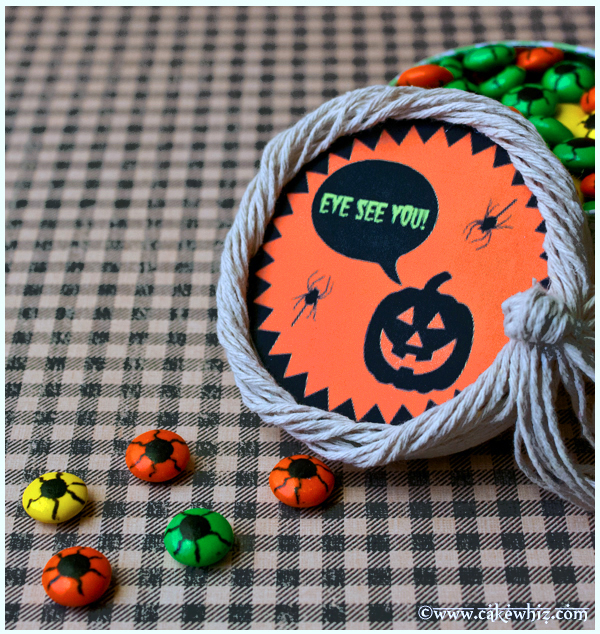 Well, that's all for today.
If you liked this post, you may like some of these other Halloween treats too…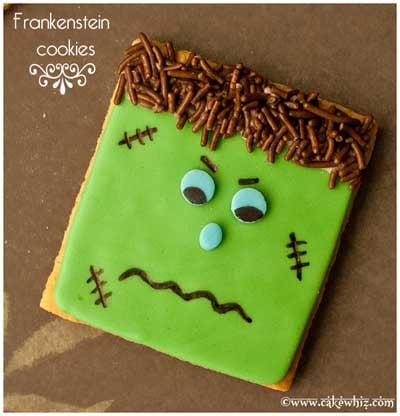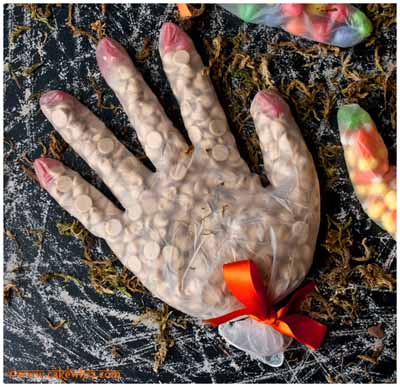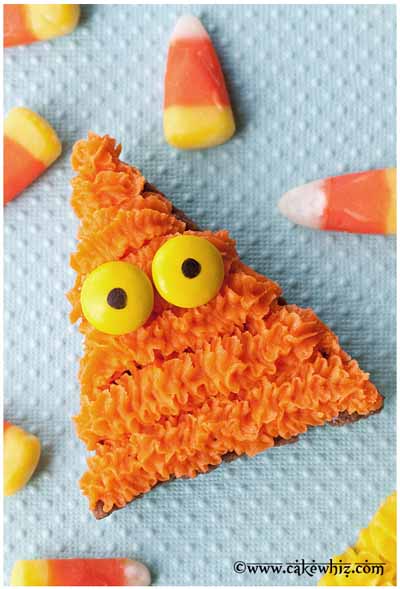 Until next time, tata my lovelies 🙂