Today's post is near and dear to me even though it's NOT anything unusual or unique.
You have probably seen these spooky pudding cups before.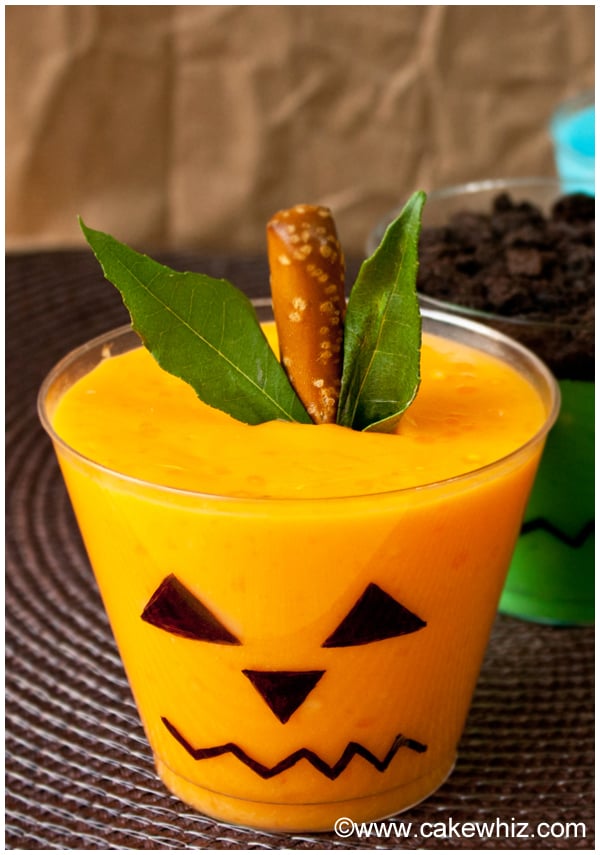 But for me, they hold a SPECIAL spot in my heart coz my Mom would make these every single Halloween.
Like I have said before… Halloween is NOT really a big part of my culture.
But, my mom knew how much I LOVED it and made cute treats, just to keep me happy 😀
She was sure to make these SPOOKY pudding cups every year (among many other things…)
I have seen EVERYTHING from goblin pudding cups to monster ones, vampires ones and God knows what else!  

MY OTHER RECIPES
To this day, I remember RUSHING home as fast as I can on Halloween…Just so I could see what spooky cup would be waiting for me…lol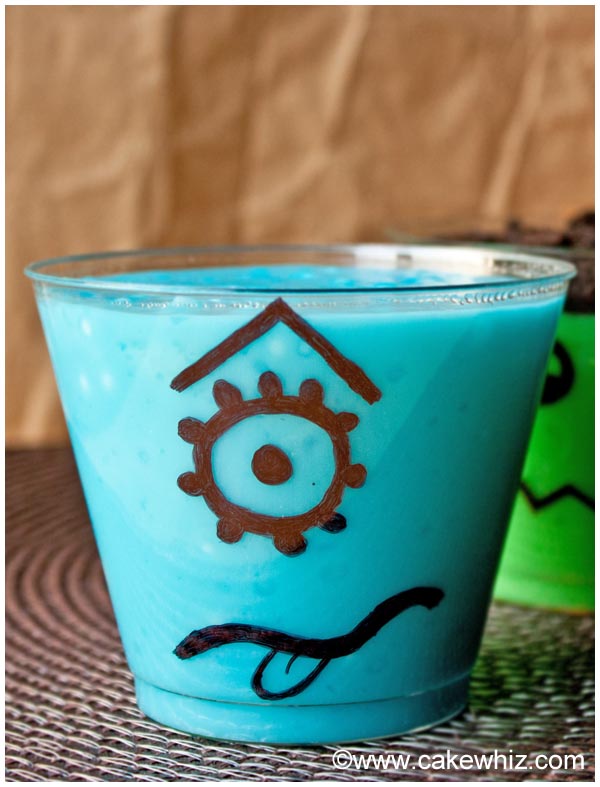 This year, I will be making these for my son just so I can CONTINUE the tradition…hehe 🙂
I really hope he likes Halloween just as much as me coz if not, I think it will just BREAK my heart…lol 😛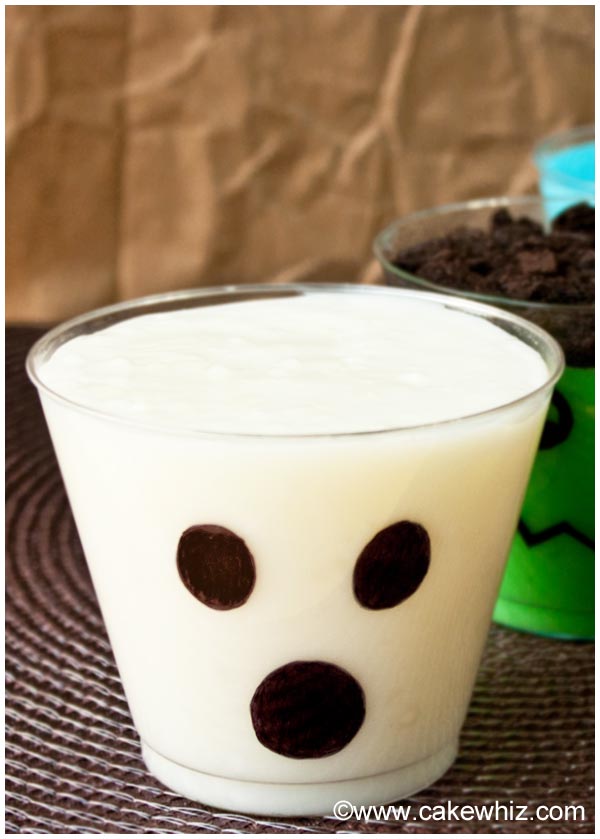 Anyways, back to these pudding cups…I can't even come close to my mom's ARTISTIC drawings. 
So, I will show you how to draw four SIMPLE designs…
Jack O'Lantern, Frankenstein, One-eyed monster and a Ghost!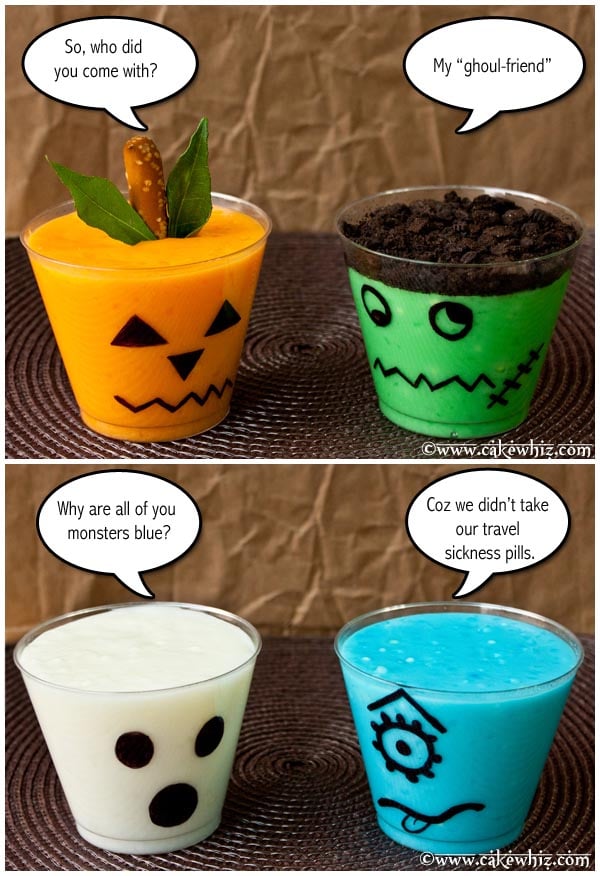 To make these Halloween spooky pudding cups, you will need the following supplies:
Clear plastic glasses (I got mine from the dollar store)
Sharpie marker (I used black but you can get creative and use other colors)
Vanilla pudding (You can make your own or you can use store-bought vanilla puddings)
Gel colors
Pretzel rod
Mint leaves or curry leaves
Crushed Oreos 
And here are the steps:
Step 1:
For the Jack O'Lantern pudding cup, use a black sharpie marker to draw two triangle eyes, an upside down triangle nose and a zig-zag line for the mouth.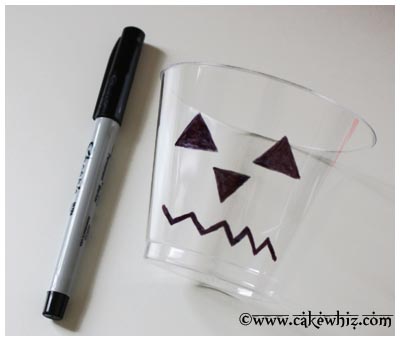 Step 2: 
For the Frankenstein pudding cup, use a black sharpie marker draw out two "googly" eyes, a zig-zag line for a mouth and a few stitch marks here and there.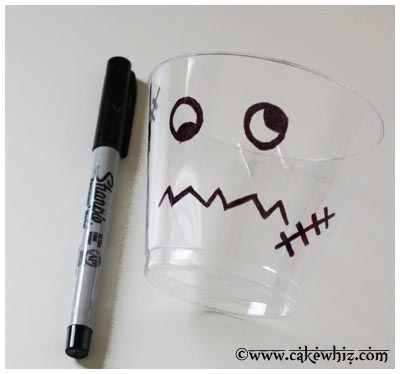 Step 3:
To make the monster pudding cup, use a black sharpie marker to draw one round eye with little dots around it.
Also, draw a triangular arch for the eyebrow and a wavy line for the mouth and even a little tongue, if you like.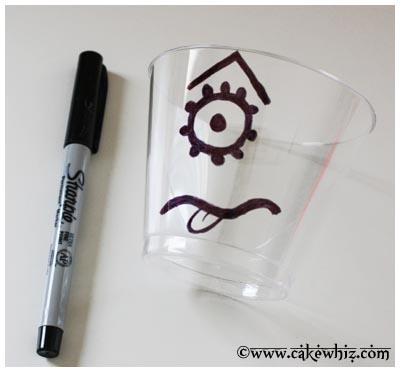 Step 4:
To make the ghost pudding cup, use a black sharpie marker to draw two ovals for the eyes and one big oval for the mouth.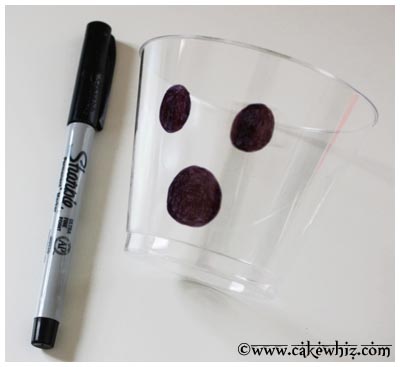 Step 5:
Now, pour the pudding into these cups.
I made my regular vanilla pudding and put in 1 tablespoon of small tapioca pearls, just for fun.
Let's color the pudding cups now…
Mix some blue gel color into the monster cup and use a spoon to mix it until it's completely blue.
Mix some green gel color into the Frankenstein cup and use a spoon to mix it until it's completely green.
Mix some orange gel color into the Jack O'Lantern cup and use a spoon to mix it until it's completely orange.
You don't need to color the ghost pudding cup and let it remain white.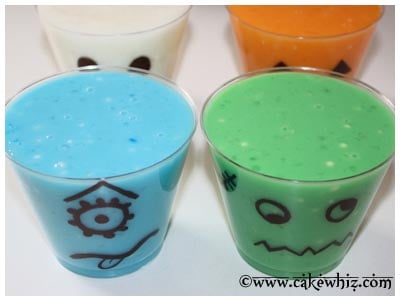 Chill these in the refrigerator until you are ready to serve.
Then, push a pretzel rod into the orange pudding cup and stick 2 curry leaves or mint leaves on the side of the pretzel rods. 
Sprinkle some crushed Oreos on top of the green pudding cup.
And you are done!
You now have 4 different puddings cups: A one-eyed monster, Frankenstein, Jack O'Lantern and a Ghost!
     
Well, that's all for today.
If you liked this post, you may like some of these other Halloween ideas too…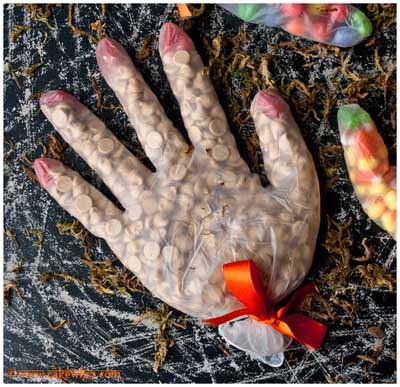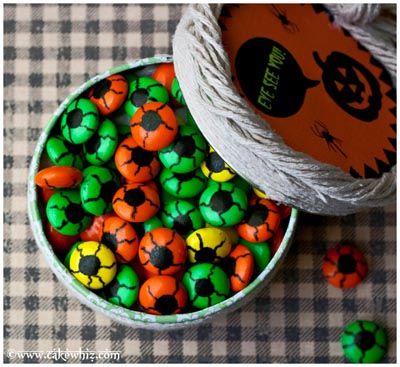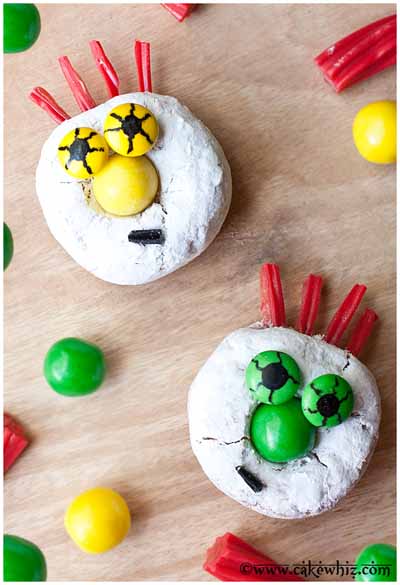 Until next time, tata my lovelies!