Halloween Monster Donuts
Learn how to make these spooky monster donuts for Halloween, using this simple tutorial. No baking required and easy enough for kids to make too!
While eating mini donuts, an idea struck and kiddo and I made these little monster donuts.
Well, he was mostly EATING the candies…lol.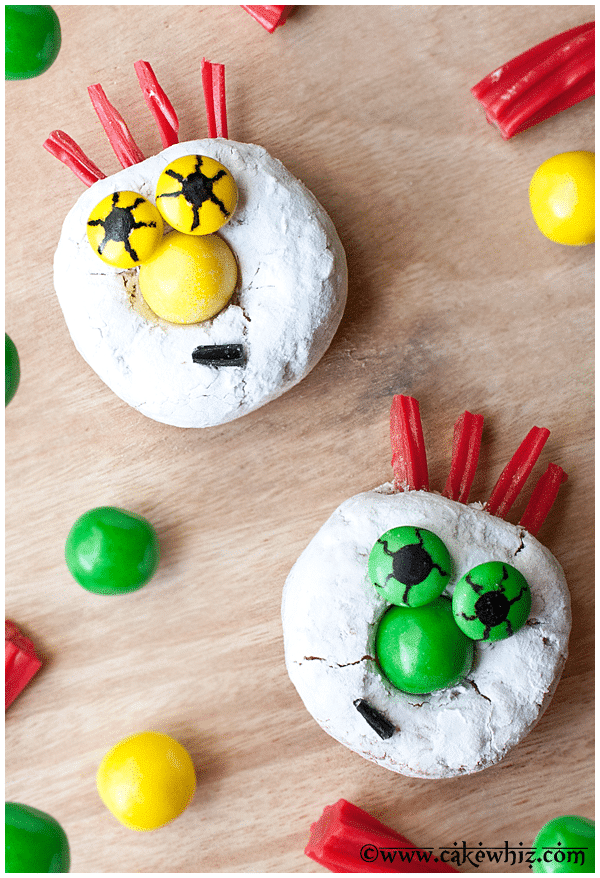 They are a little SCARY looking… Eh?
I wanted them to be cutesy looking but ummmm… that didn't happen!
They turned out to be a little CREEPY.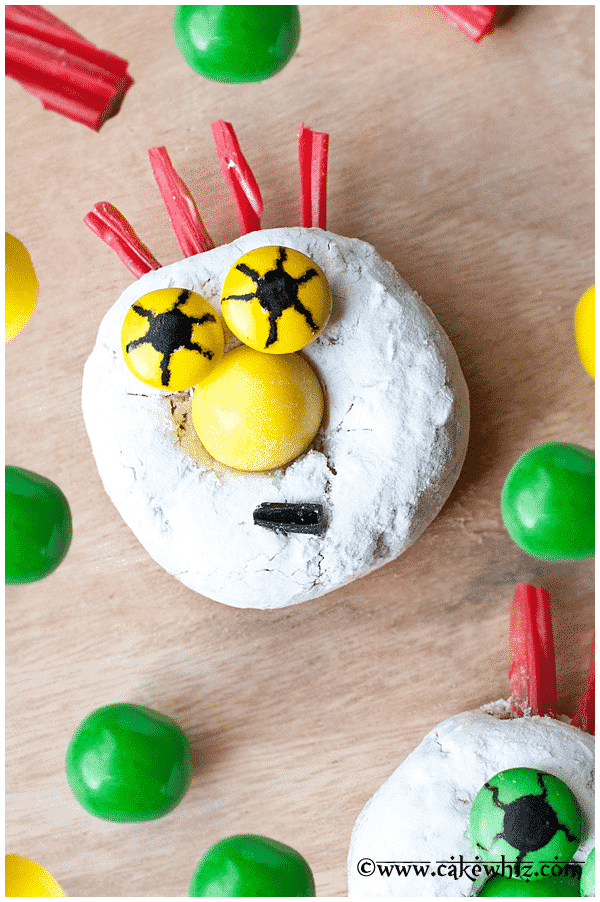 Anyways, these monsters are so EASY to make and there's NO baking or complicated assembling needed…Yay!
These would be great to serve at Halloween parties and they are also a fun edible craft to do with kids in their schools/ classes.
You can get creative with candies and colors that you are using.
You can even use mini chocolate donuts or the plain ones, if you prefer those flavors.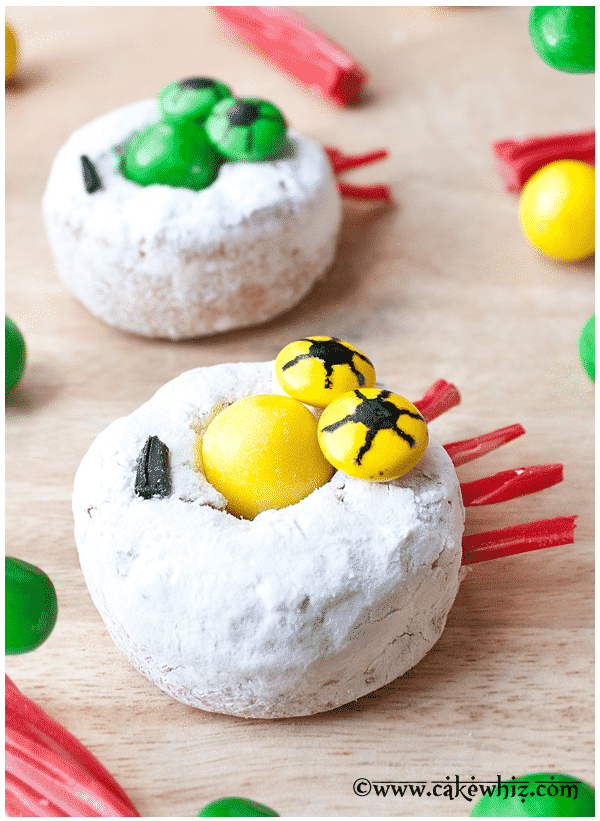 To make these monster donuts, you will need the following SUPPLIES:
Red Twizzlers
Mini donuts or Donettes
Black edible marker
Big gumballs
m&m candies
Melted chocolate
Black sprinkles
Scissors
These are the INSTRUCTIONS:
Step 1:
Cut up red Twizzlers into thin little pieces.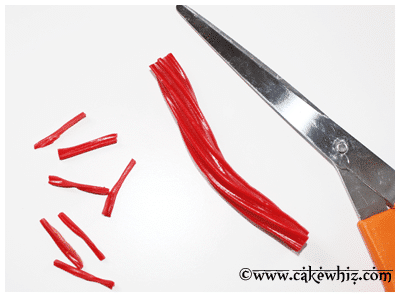 Step 2:
Push 4 little Twizzler pieces on top of the mini donut.
These will be the monster's hair.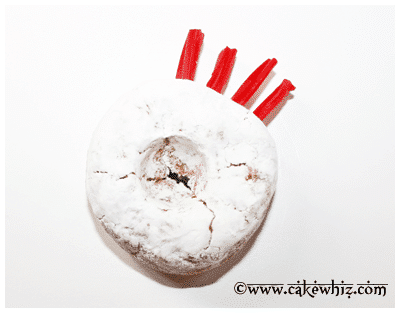 Step 3:
Squeeze some melted chocolate in the center of the donut.
Stick a big green gum ball in the center of the donut.
This will be the monster's nose.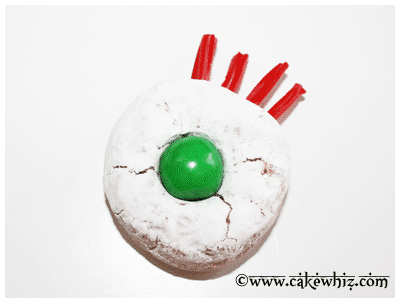 Step 4:
Now, use a black edible marker to draw eye details on 2 green m&m candies.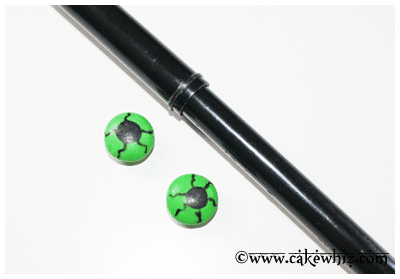 Step 5:
Stick these eyes above the nose, using some melted chocolate.
Stick a black sprinkle for the mouth, using melted chocolate. Enjoy!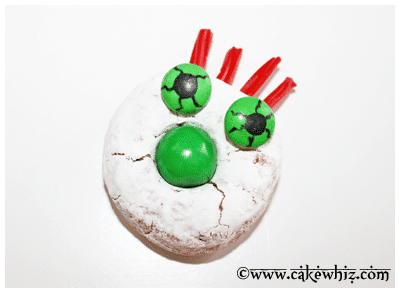 Well, that's all for today.
If you liked these monster donuts, you may like some of these other spooky Halloween ideas too:
Well, that's all for today.
Until next time, tata my lovelies!