Applesauce cake
A month ago, I bought  way too many apples at the farmers market. They were so unbelievably red and fresh  that I got a little carried away…lol. I do love fruits…hehe

Since I couldn't finish all of those apples within a week, I made some applesauce and froze it to use later.
I was going through my family recipe book and I found another "delish"  cake recipe. My mom and I used to find this recipe quite versatile.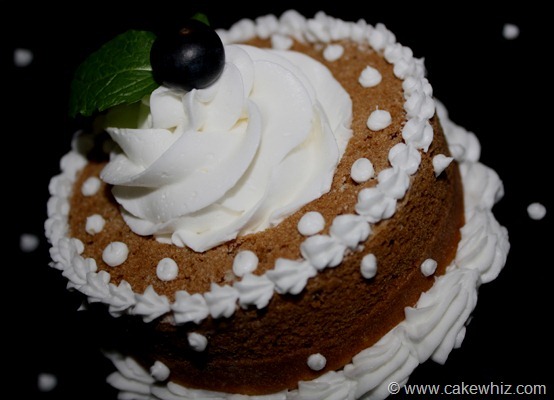 We have used it to make banana cake, pear sauce cake and even applesauce cake. The cake comes out moist and tasty each time!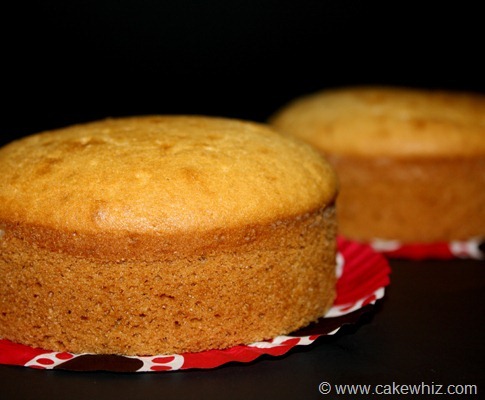 Here are the ingredients:
1 1/2 cups sweetened applesauce 1 cup sugar
2 1/2 cups all- purpose flour
1/2 cup unsalted butter
1/2 cup full cream milk
2 large eggs
1 tsp cinnamon powder (use  more or less depending on your preference)
1 tsp vanilla or almond extract (whichever you like more)
1/2 tsp baking powder
1 1/2 tsp baking soda
A few notes:

– My family is not too fond of nuts. but, you can add 1/3 cups of chopped walnuts if you like.
– If you want to make banana or pear sauce cake, substitute applesauce with 1 1/2 cups of mashed bananas or 1 1/2 cups of pear sauce.
Here are the instructions:
Step 1:
Add all of your dry ingredients (sugar, flour, baking powder, baking soda, cinnamon powder) in a deep bowl. Mix with a spoon.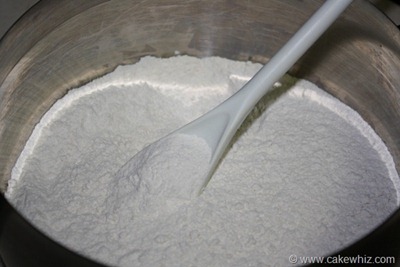 Step 2:
Now, add all of your wet ingredients (eggs, butter, milk, extract, applesauce).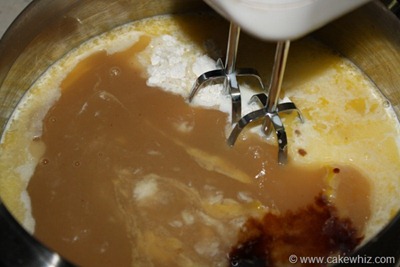 Step 3:
Mix everything with a beater until everything is well-blended. At this point, you can stir in nuts if you want.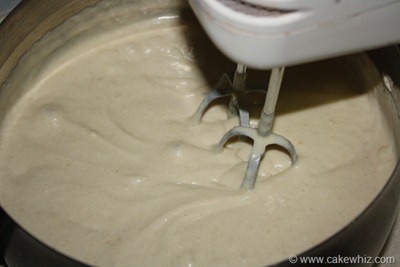 Step 4:
Pour into greased pans. I used the mini Wilton ones that I talked about here.
If you are using a larger pan ( 8 inch or 10 inch pan), bake for 45 minutes at 350 degrees. For mini ones like these, about 30 minutes is sufficient.
All  baked… mmmmmm…. so moist.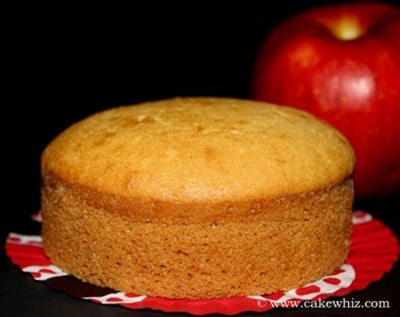 Now, the best part: Time to decorate!
Fill a bag with white buttercream icing and :
– Use Wilton tip 14 for the small shell border around the top of the cake.
– Use Wilton tip 21 for the big shell border at the base of the cake.
– Use Wilton tip 1M (my favorite tip!!!) for the big swirl in the center.
– Use Wilton tip 3 for random dots around the plate and on the cake.
– Top off the cake with a single blueberry and a few mint leaves.
Voila! Another easy way to decorate a cake and all you had to do was use a single decorating bag and just change tips. Easy…right ?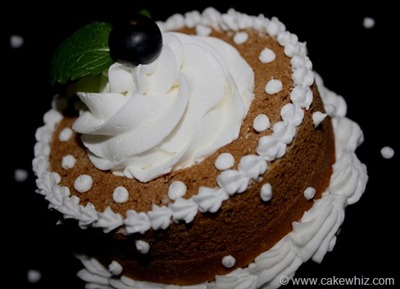 Hope you try out this yummy treat