This spiced applesauce cake is super soft and moist and packed with cinnamon. Easy to make and perfect for Fall and Thanksgiving parties!
A month ago, I bought  way too many apples at the farmers market.
Since I couldn't finish all of those apples within a week, I made some applesauce and froze it to use later.
I was going through my family recipe book and I found another "delish"  cake recipe.
My mom and I used to find this applesauce cake recipe quite versatile.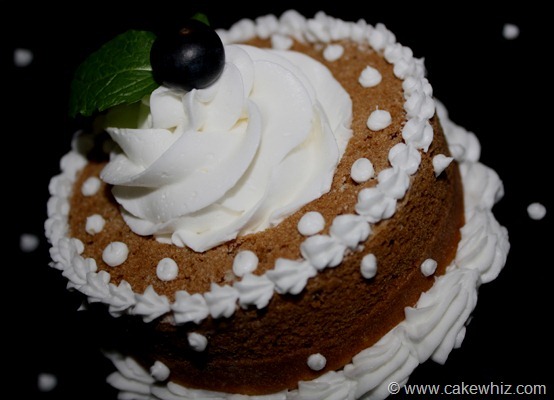 We have used it to make banana cake, pear sauce cake and even applesauce cake.
The cake comes out moist and tasty every single time!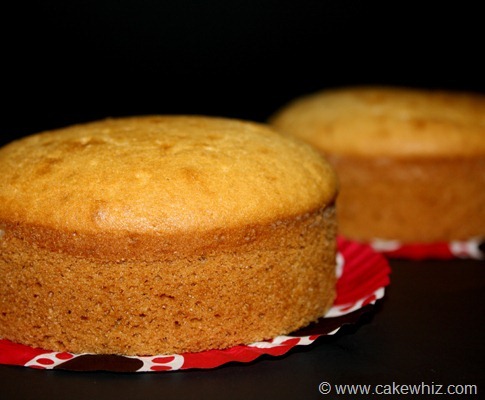 To make this applesauce cake, you will need the following ingredients: 
1 1/2 cups unsweetened applesauce
1 cup sugar
2 1/2 cups flour
1/2 cup unsalted butter
1/2 cup whole milk
2 large eggs
1 tsp cinnamon powder (use  more or less depending on your preference)
1 tsp vanilla or almond extract (whichever you like more)
1 1/2 tsp baking powder
1/2 tsp baking soda

Notes:
– My family is not too fond of nuts. but, you can add 1/3 cups of chopped walnuts if you like.
– If you want to make banana or pear sauce cake, substitute applesauce with 1 1/2 cups of mashed bananas or 1 1/2 cups of pear sauce.
And here are the steps:
Step 1:
Whisk together all the dry ingredients (sugar, flour, baking powder, baking soda, cinnamon powder) in a deep bowl.
Keep aside.
Step 2:
In a mixing bowl, add add all the wet ingredients (eggs, butter, milk, extract, applesauce) and mix until thoroughly combined. 
Step 3:
Dump the dry mixture into the wet mixture and mix until just combined.
Step 4:
Stir in nuts if you like. 
Step 5:
Pour the batter into a greased/floured round cake pan (Dimensions 8×3).
Step 6:
Bake for 40-45 minutes at 350 degrees or until an inserted toothpick comes out clean. 
And you are done… Enjoy as is!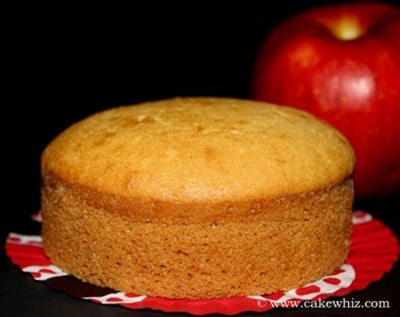 Or frost it with some buttercream icing and a few blueberries… mmmmm!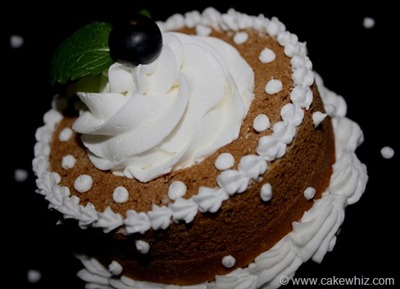 Well, that's all for today.
Until next time, tata my lovelies!