When I first made my real snowman ages ago, I was surprised by the amount of snow you need to make a nice one.
Not to mention, it ISN'T as easy as they make it look in cartoons…lol.
But, it's still FUN, especially when you are making it with family and friends.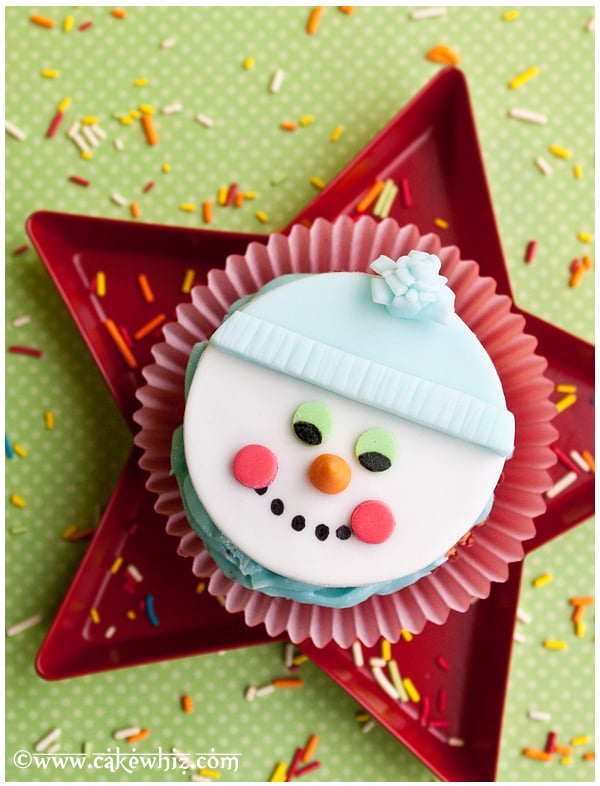 When the snowstorm hit Chicago a few weeks ago, I took my son out after the heavy snowing had tapered off so that he could make his first snowman.
But, my little one was just too COLD and wanted to come inside. 
Oh well…all good 🙂
We made snowman cupcake toppers out of fondant instead, put them on our chocolate cupcakes and sipped on hot cocoa 🙂

MY OTHER RECIPES
Now that's what I like to call: "living the life" 😀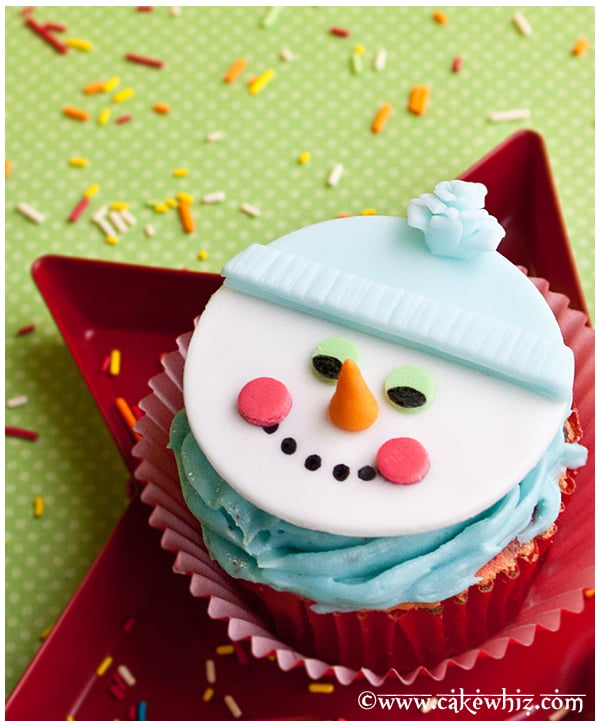 I did a VIDEO TUTORIAL for this super adorable snowman cupcake topper at CakeJournal.
I used homemade marshmallow fondant.
And do you see those cute little pink cheeks? Do they look familiar? 😉
YUP… I used my homemade confetti sprinkles for those 😀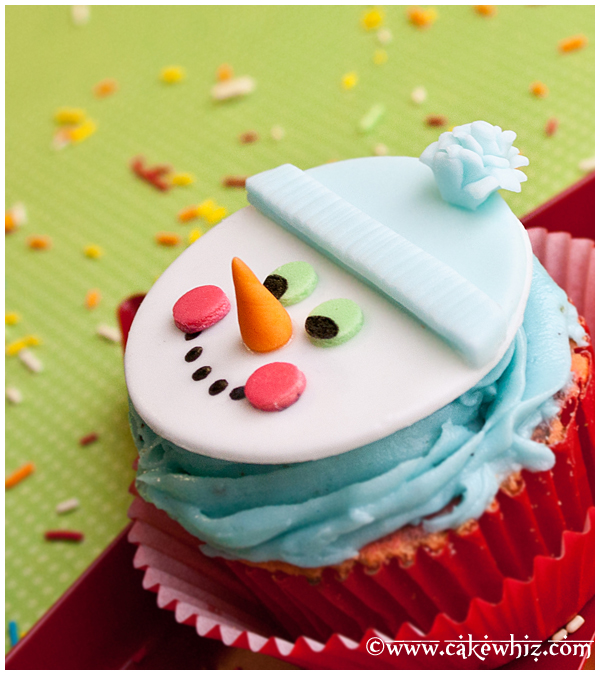 Well, that's all for today.
Until next time, tata my lovelies 🙂