Snowflake Cookies
Use this step-by-step tutorial to make easy snowflake cookies with Oreos and white chocolate. Easy for kids to make and great for Winter wonderland parties.
As the weather gets colder and I see snowfall, I decided to make these EASY snowflake cookies.
They are fun and so SPARKLY.

MY OTHER RECIPES
You just need BASIC store-bought ingredients and supplies to put these snowflake cookies together, which is always such a time-saver!
I used Oreos, marshmallow fondant, melted chocolate and sparkling sugar…EASY PEEZY! 
MY OTHER RECIPES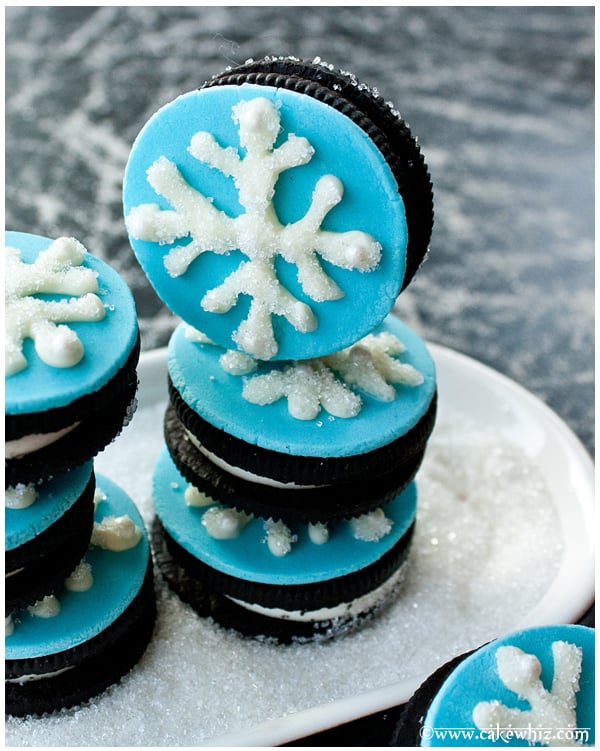 These Oreo snowflake cookies would be great to make at home with KIDS on those bitter cold days when they can't go outside to play.
I am sure little girls would have a blast making these coz they are so SPARKLY…hehe. 
Also, I can also totally see these snowflake cookies being served at a Frozen movie themed party!
Can't you? hehe.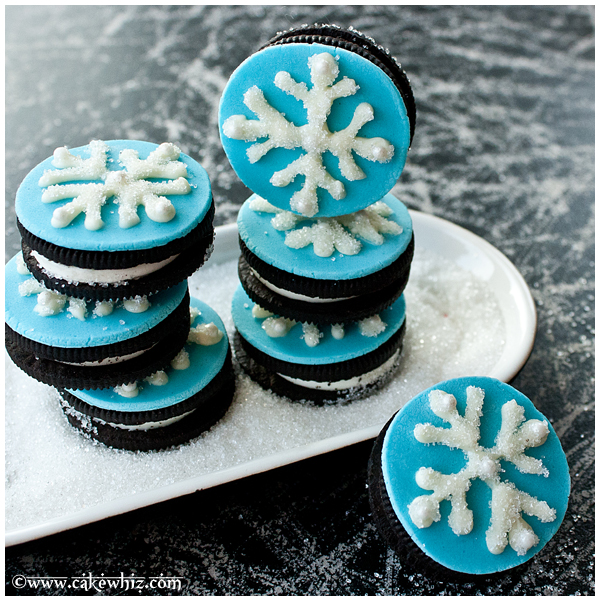 I was thinking of all the FUN and WACKY ways in which I have used Oreos in the past and I came up with this list from my blog archives.
Do you see anything you want to make?
Miss Dracula Pudding Cups
Funfetti Oreo Brownie Cake
Spider Cookies
Oreo and Peanut Butter Bites
Nutella Peanut Butter and Oreo Trifle
Easter Egg Cake
Oreo Spiders and Twizzler Spider Web Cake
Chocolate Oreo Cake
Chocolate Pudding Potted Plants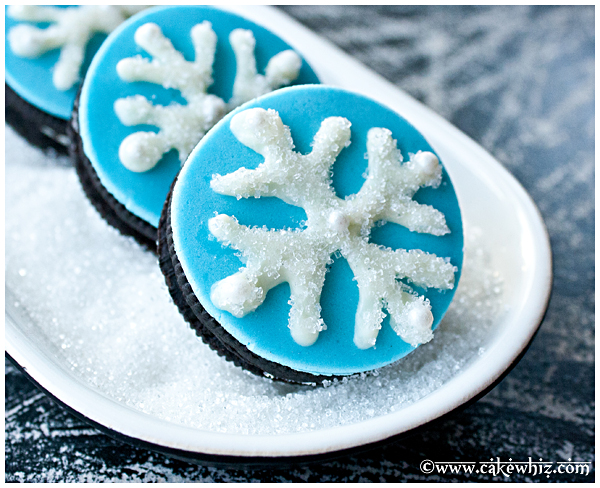 To make these easy snowflake cookies, you will need the following SUPPLLIES:
Oreo cookies
Melted white chocolate
Edible white pearls
Sparkling sugar
Light blue marshmallow fondant
Corn syrup
Paintbrush
Circle cutter (same size as Oreos)
These are the INSTRUCTIONS:
Step 1:
Roll out light blue fondant.
Use a circle cutter to cut out some circular pieces.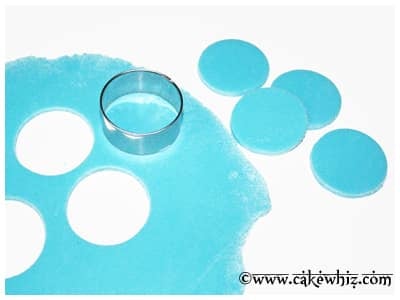 Step 2:
Brush some corn syrup on top of the Oreo cookie.
Stick the blue fondant piece on top of the corn syrup.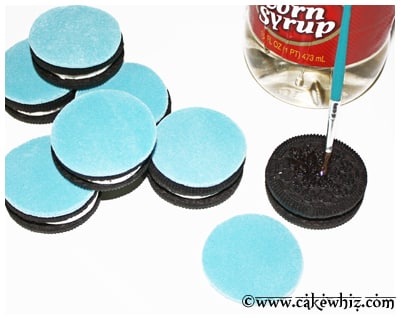 Step 3:
Fill a piping bag or squeeze bottle with melted white chocolate.
Draw a snowflake on top of the blue fondant.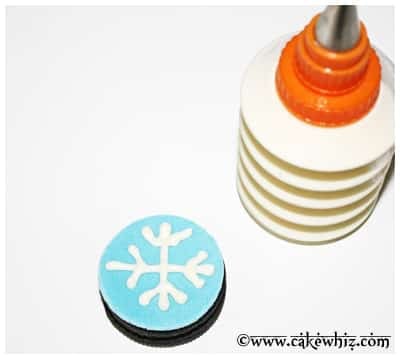 Step 4:
Sprinkle sanding sugar all over the cookie before the chocolate hardens.
Stick some edible pearls wherever you like.
Brush away excess sanding sugar.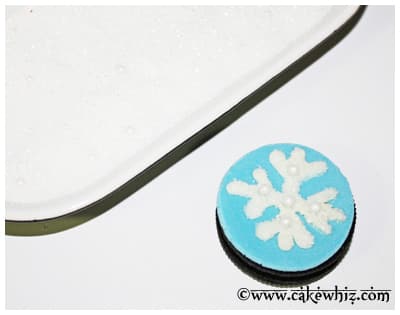 And you are done!
Well, that's all for today.
Until next time, tata my lovelies!