How to Make a Graduation Hat Cake
Use this step-by-step tutorial to learn how to make a graduation hat cake. It's easier than you think and it's great for graduation parties.
I made this graduation hat cake for my sweet cousin's Grad party!
It was sort of a last minute thing but I was so HAPPY to make it for her.
All she said was that she wants it to be very PRETTY with a graduation cap.
As for flavor, she wanted a super soft vanilla cake with buttercream icing and it was supposed to feed 70 people.
So, this is what I made…a big sheet cake covered in buttercream roses, topped off with a graduation cap and a diploma.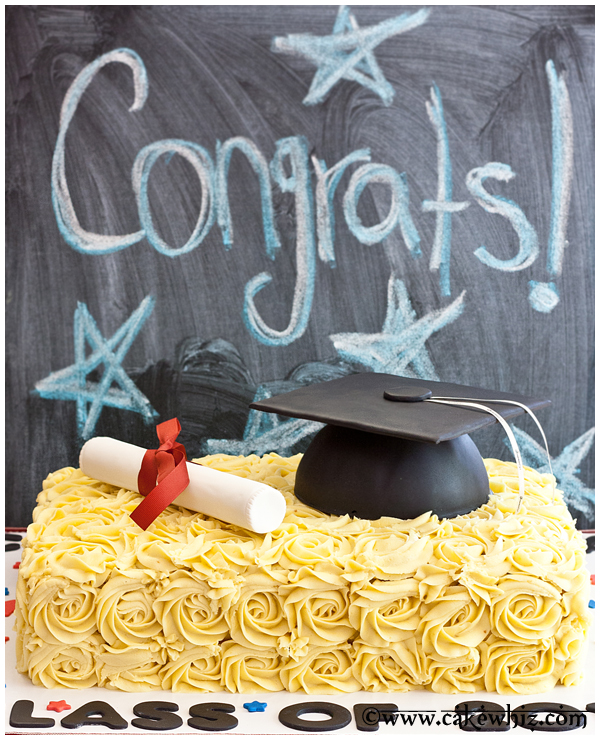 Everything on this cake is edible EXCEPT for the diploma.
If I had more time, I would have made it out of rice krispie treats.
But, I did something very EASY…
I simply covered a gift wrapping paper roll in white fondant and then tied a red ribbon around it.
And voila… an easy peezy diploma!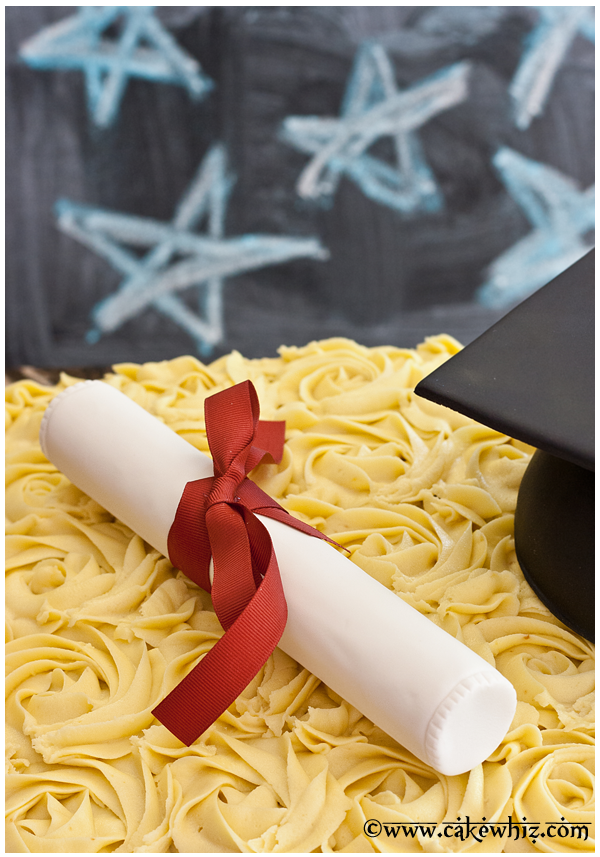 This was my first time making a graduation hat cake and I thought it would be very hard but surprisingly, it WASN'T!
I was very PLEASED with how it turned out.
Doesn't it look sooooo REAL?!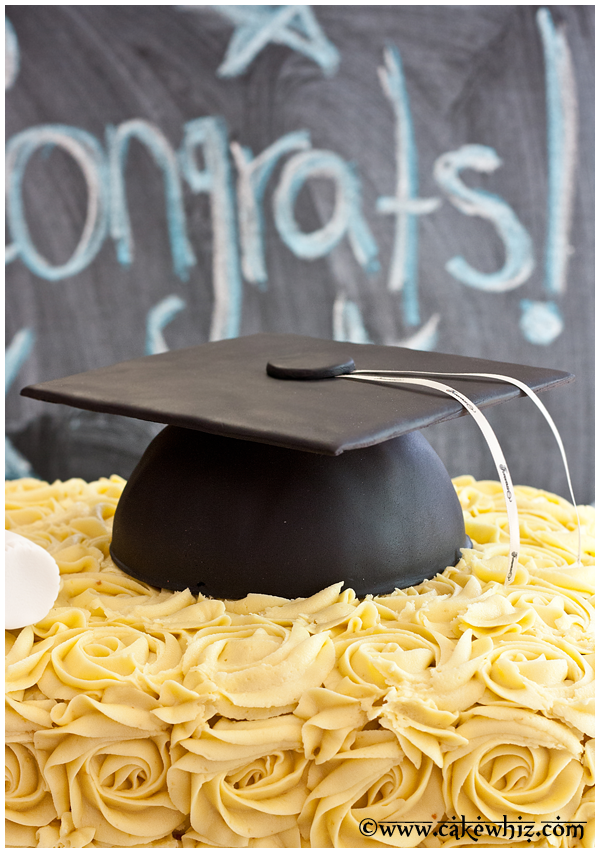 Also, if you look CLOSELY in this picture, you will see that I also cut out some fondant letters and pasted them on the cake board.
It says: "Congratulations" on the top and and "Class of 2014" at the bottom.
I really DON'T like writing on top my cakes coz it just ruins the design BUT this looks sooooo much better!
And do you see those little stars on the cake board?
My little one made those…he wanted to help too!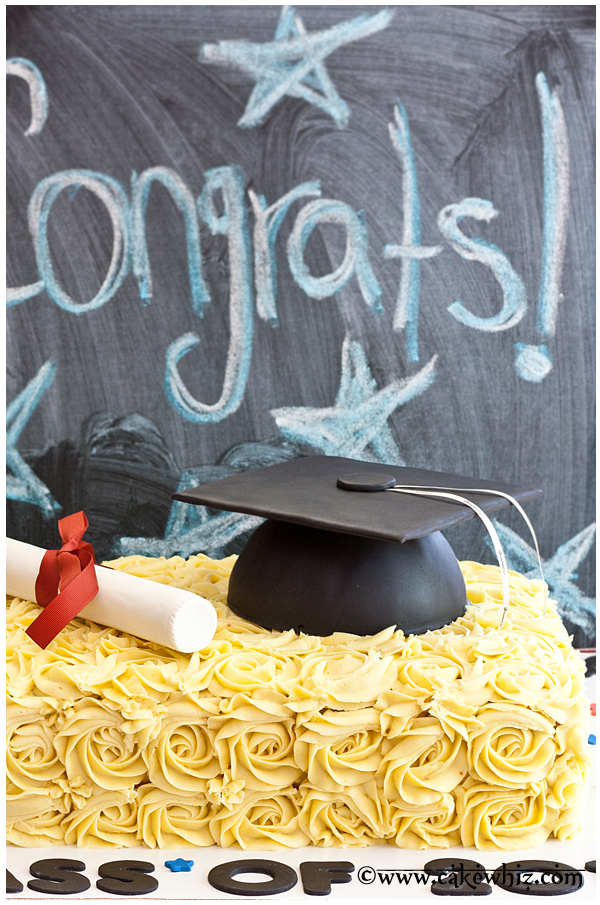 I couldn't resist taking a few snaps of these beautiful buttercream roses.
This is such a FORGIVING technique and so EASY too.
You just need the star tip and lots of icing!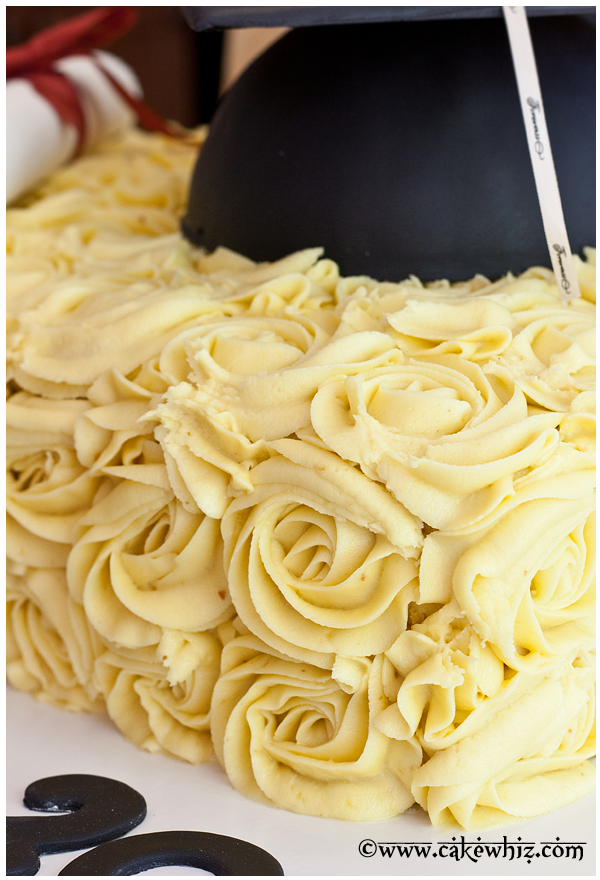 To make this graduation hat cake, you will need the following supplies/ingredients:
Dome vanilla cake (just omit the Hershey's Kisses)
Buttercream icing
Black marshmallow fondant
Corn syrup
Spatula
Cardboard
Scissors
Black edible marker
Pizza cutter
Fondant smoother
Thin ribbon
Paintbrush
Small circle cutter
Rolling pin

And here are the steps:

Step 1:
Cut out a square piece of cardboard, using scissors.
Make sure the edges are straight.
Use a black edible marker to color the edges so that if your black fondant doesn't entirely cover the sides, the cardboard won't show through.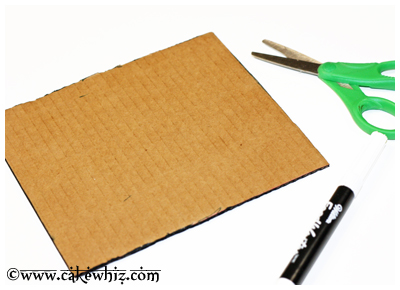 Step 2:
Spread some buttercream icing on top of your cardboard piece.
You can also brush some corn syrup on top of the cardboard instead of buttercream.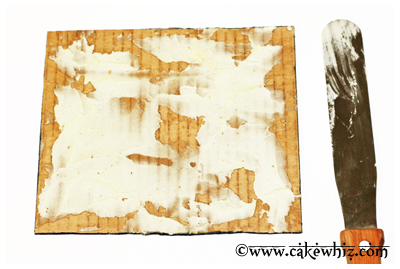 Step 3:
Roll out some black fondant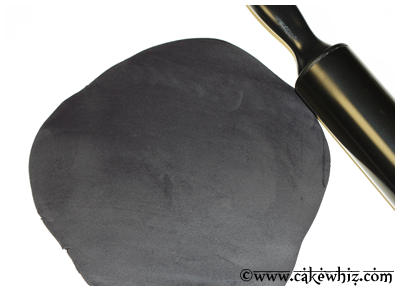 Step 4:
Place it over your frosted cardboard and gently press it so that the fondant and cardboard stick together.
Use a pizza cutter to cut out excess fondant until your are left with a smooth square piece.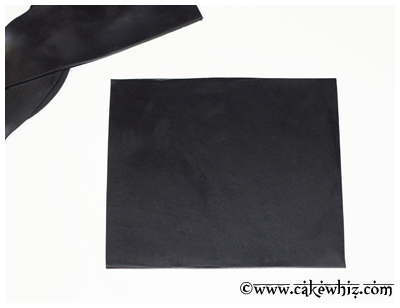 Step 5:
Let's add some final touches now…
Use a small circle cutter or a big icing tip to cut out a small circular piece.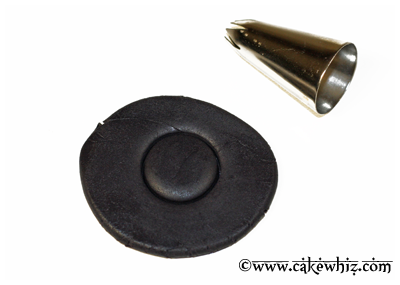 Step 6:
Brush some corn syrup at the center of the square cardboard piece.
Fold a ribbon in half and stick it here and then place the circle fondant piece on top.
Press gently until it all sticks into place.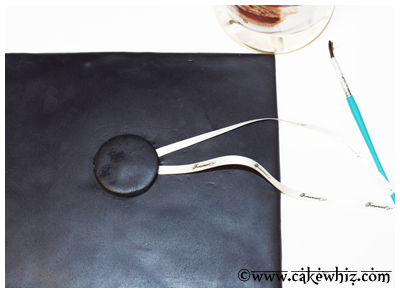 Step 7:
Let's move onto the dome cake now…
Start frosting your dome cake in buttercream icing until you have a smooth coating.
Place it in the refrigerator for 15 minutes.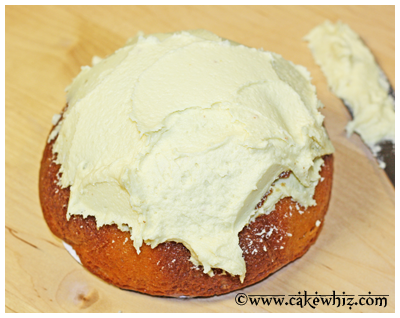 Step 8:
Roll out some black fondant.
Place it on top of your chilled cake.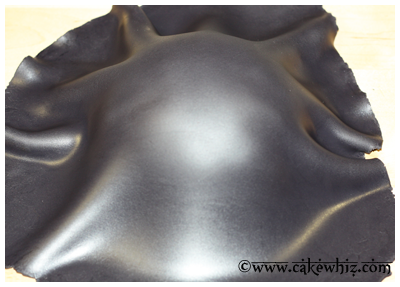 Step 9:
Start smoothing out the fondant all over the cake with the help of your hands and a fondant smoother.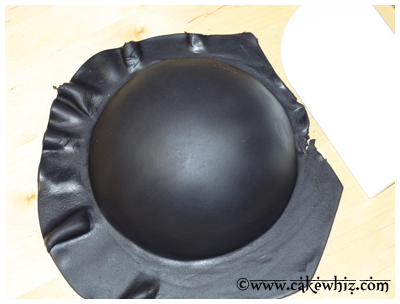 Step 10:
Then, cut off excess fondant with a pizza cutter.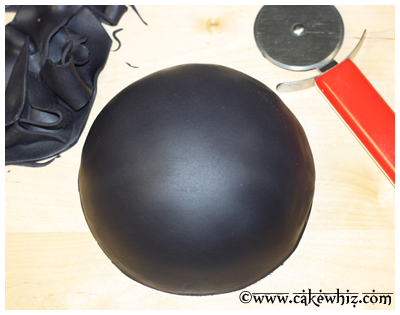 Step 11:
Push a bubble tea straw in the center of your dome cake.
Brush some corn syrup or royal icing or melted chocolate on top of the dome.
Stick the square cardboard piece on top and steam everything.
And you are done making an easy graduation hat cake!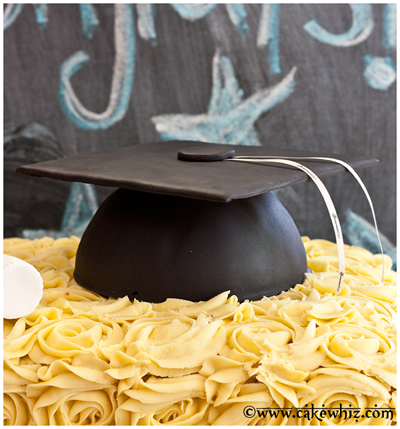 Well, that's all for today.
Until next time, tata my lovelies 🙂