Use this video tutorial to learn how to make cute and easy Halloween spider cookies with store bought supplies. Fun to make with kids at spooky parties!
Each year, Halloween rolls around and I see EASY Oreo spider cookies all over the blogosphere, which are so darn CUTE!!!!
But, I never made them before. Can you believe that?! Sheesh!
This year, I told myself to make these Halloween spider cookies (no matter what!) because honestly, how can you resist something SOOO adorable?! hehe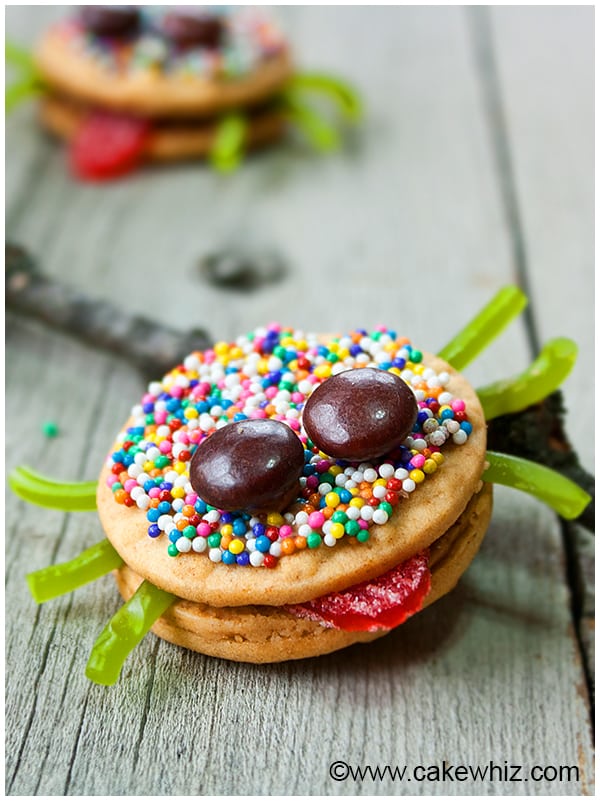 I have seen other VARIATIONS too such as the no bake spider cookies with pretzels and even spider chocolate chip cookies.
But, this one beats them all! 😉
They are sassy and so girly with sprinkles and PERFECT for girls Halloween parties.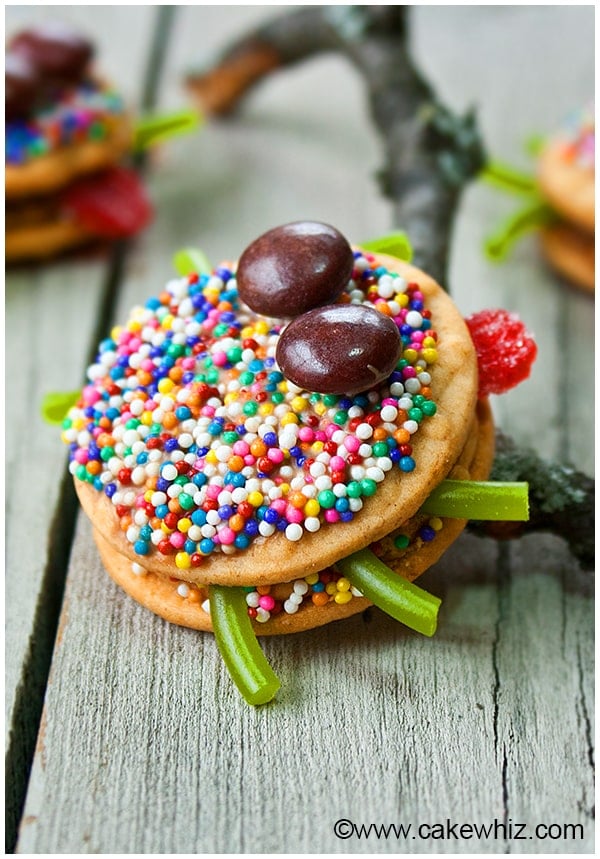 All you need is DIFFERENT types of candies, sprinkles, melted chocolate and Oreos to make them.

MY OTHER RECIPES
These cookies were so PRECIOUS that I was having a hard time biting into them although my little one devoured them in seconds…hahaha!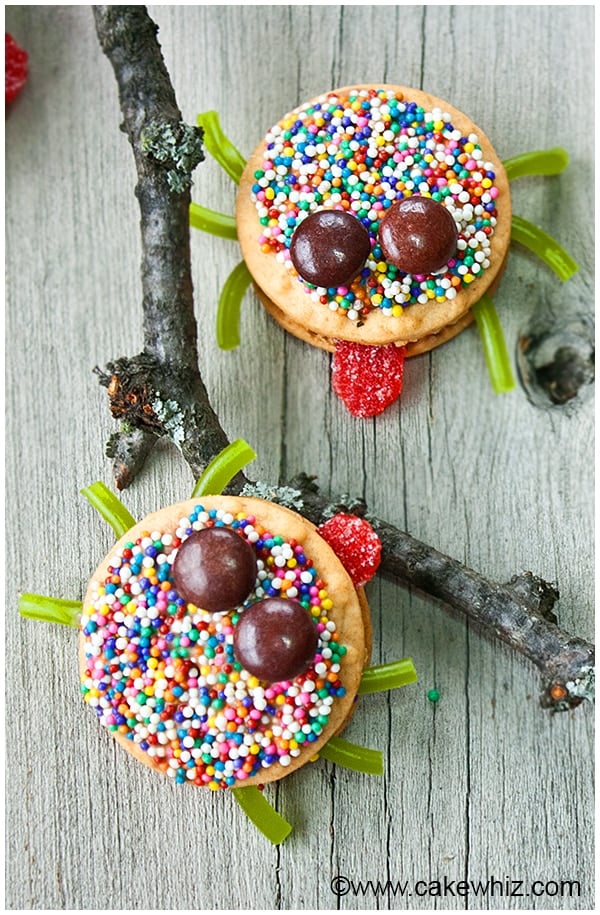 This is a great Halloween edible craft for kids and if you pre-cut the candy pieces in advance, the little ones can just assemble everything together like a puzzle.
So much FUN!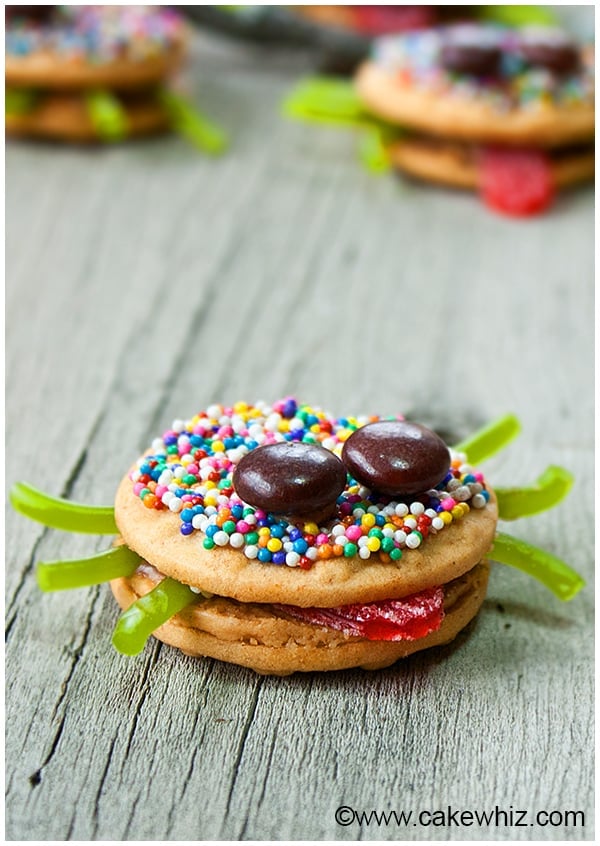 To make these Halloween spider cookies, follow along this video tutorial…
Spider Cookies
Prep time:
Cook time:
Total time:
Ingredients
10 Oreos or Nutter butter cookies (or any cream filled round cookies)
1 cup melted chocolate
15 licorice ropes
10 rectangular licorice pieces
½ cup sprinkles
20 m&m candies
Scissors
Instructions
Separate the Oreo cookies so that you are left with a creamy side and a non-creamy side.
Pour a blob of melted chocolate on the creamy cookie.
Cut up some some licorice ropes with scissors and stick them on the chocolate blob. These will be the legs of the spiders.
Then, cut out a "u" shape with red licorice rips. This will be the tongue of the spiders. Stick this onto the melted chocolate too.
Now, press the non-creamy side of the cookie on top until it sticks into place. You will need to work fast before the chocolate hardens.
Pour another blob of melted chocolate on top of the cookie and cover with sprinkles.
Use some more melted chocolate to stick two m&m candies on top of the sprinkles. These will be the eyes of the spiders.
And you are done!
Well, that's all for today.
If you liked this post, you might like some of these other Halloween treats too…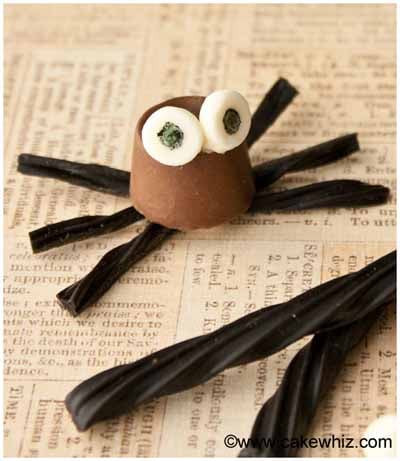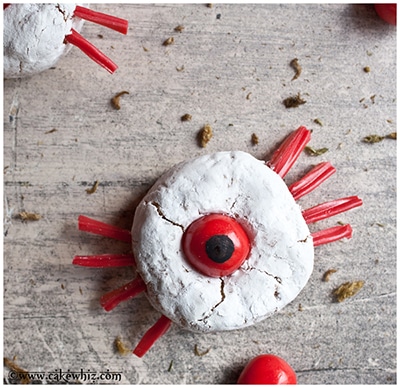 Until next time, tata my lovelies!