While grocery shopping yesterday, I found myself in the candy aisle… AGAIN!
It's like a disease… I ALWAYS find myself in the candy aisle of any freakin store out there! lol
And before I know it, half my cart gets filled with all sorts of CANDIES.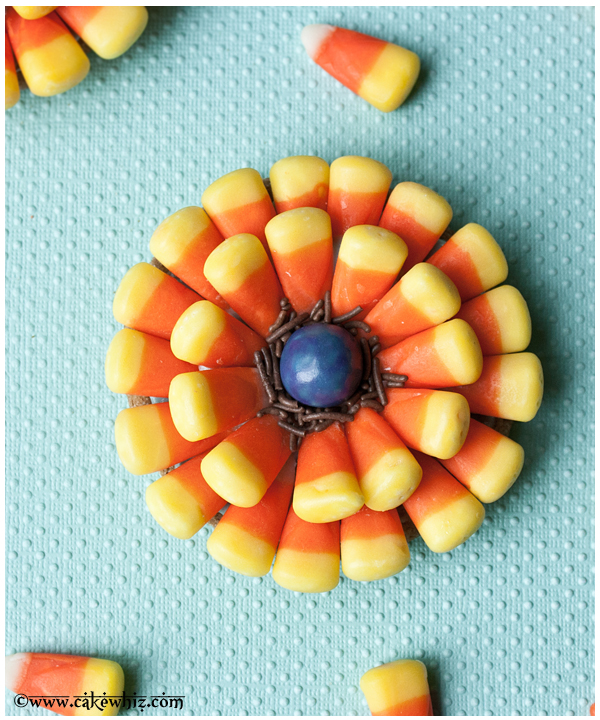 Yesterday, however, I pretty much just bought candy corn…LOTS and LOTS of candy corns! lol 😀
I know these orange and yellow cuties WON'T be around in a few weeks.
So, I am making sure to enjoy them as much as I can before they DISAPPEAR for another year…*SIGHS*.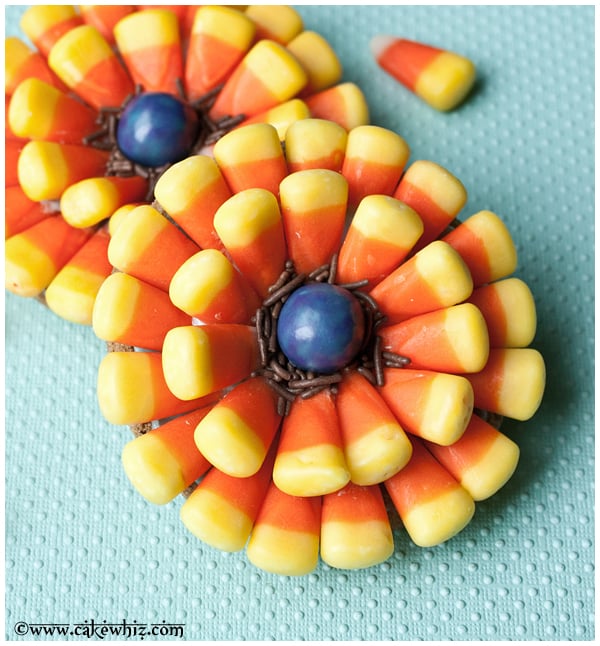 MY OTHER RECIPES
My son LIKES these too 😀
I guess he's just like Mommy coz hubby DOESN'T like them at all!
I know… *GASP* lol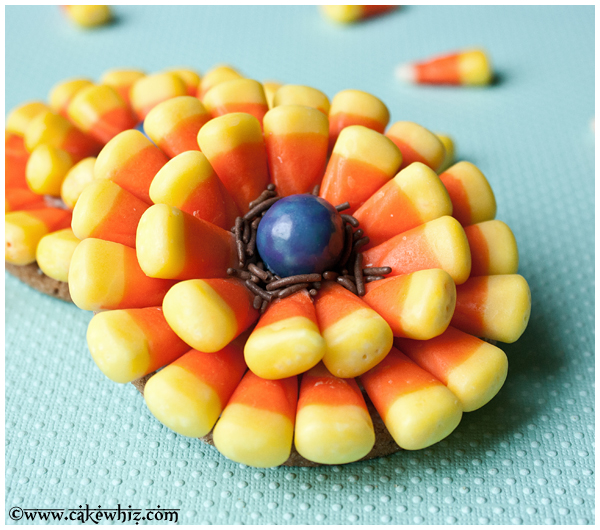 Since candy corns have such a unique shape, they make perfect FLOWERS!
And there are different COLORS of candy corns too…
Those can be used to make a whole collection of colorful flowers 😀
I used TRADITIONAL orange, yellow and white candy corns.
What a BEAUTY! Right?!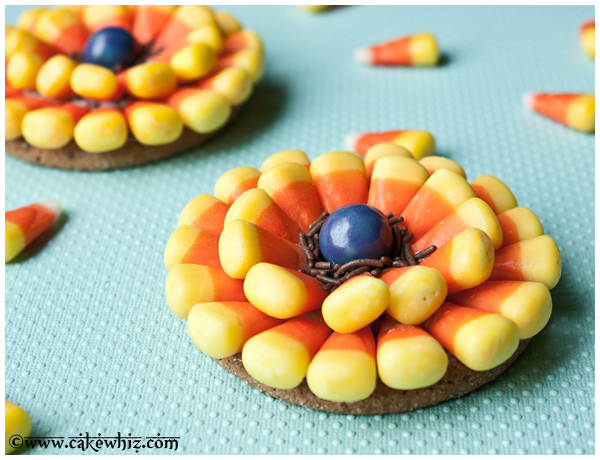 I made these flowers on cookies.
You can also make them on top of cupcakes.
Maybe I will do that next year…hehe 😉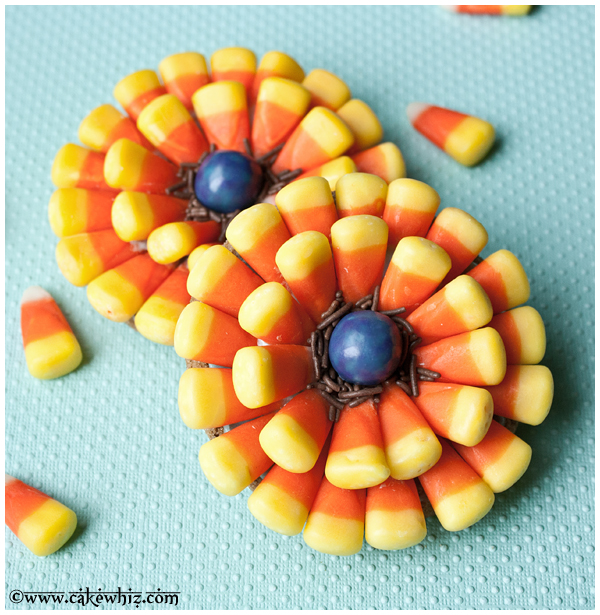 To make these candy corn flower cookies, you will need the following supplies:
Round molasses cookies or sugar cookies (I used molasses cookies)
Royal icing or buttercream icing
Candy corn
Gum balls
Chocolate sprinkles 
And here are the steps:
Step 1: 
Spread some buttercream or royal icing on top of your cookie.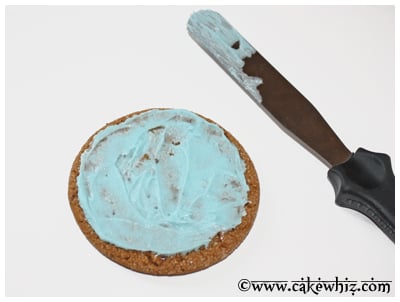 Step 2:
Stick the candy corns all around the outer edge.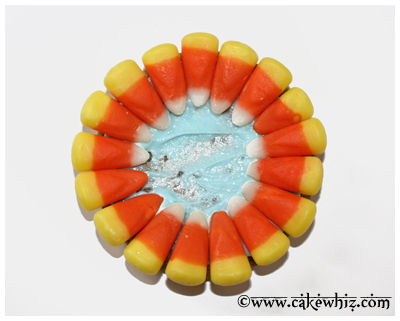 Step 3:
Now, work your way inwards and stick some more more candy corns.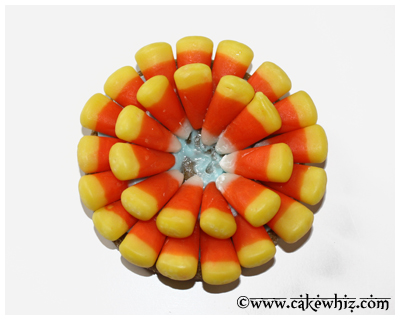 Step 4:
Place a gum ball in the center.
I used a blue one. You can use whatever color you like.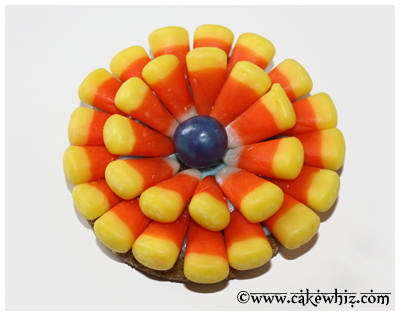 Step 5:
Put some sprinkles around the gumball.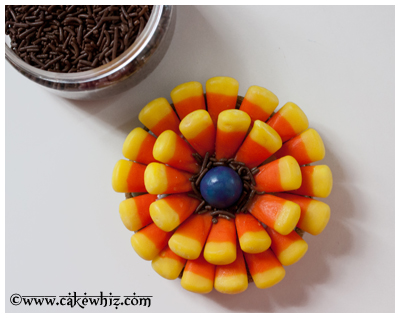 And you are done!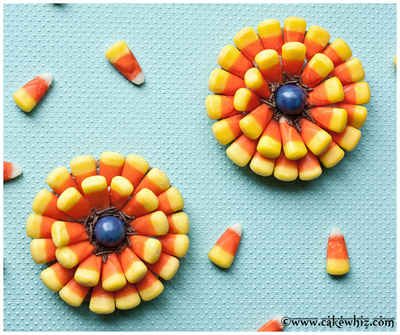 Well, that's all for today. 
If you liked this post, you may like some of these other Halloween ideas too…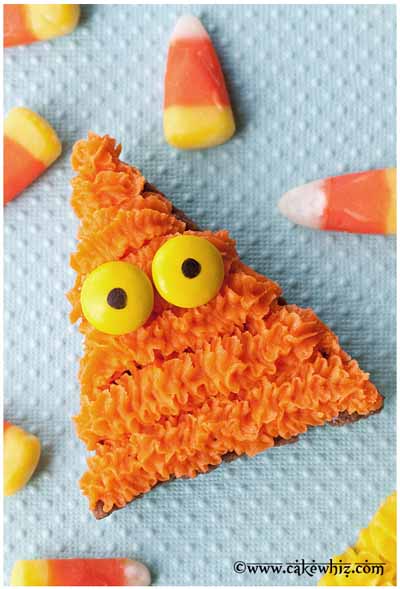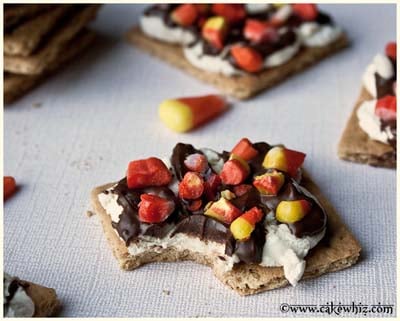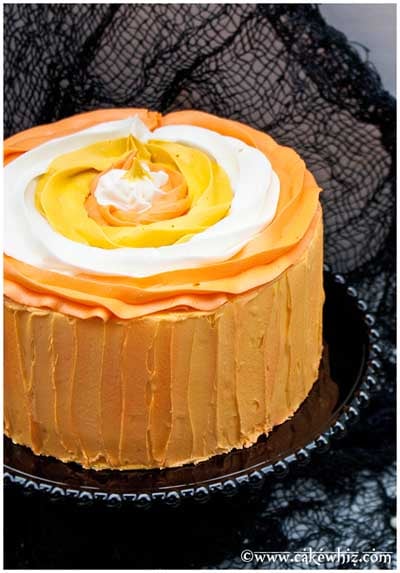 Until next time, tata my lovelies 🙂