Quick and easy funfetti sugar cookies cut out recipe, from scratch. Crispy, crunchy and packed with sprinkles. No chilling required and they don't spread!
I am very EXCITED to to add these funfetti sugar cookies to my growing sugar cookie recipe collection…. Woohoo!
They are so pretty and COLORFUL.
No wonder, my little one enjoyed making them with me…heheh.
If you are fond of sugar cookies as much as me, be sure to check out this COLLECTION from my archives:
See anything you want to make from that list? 🙂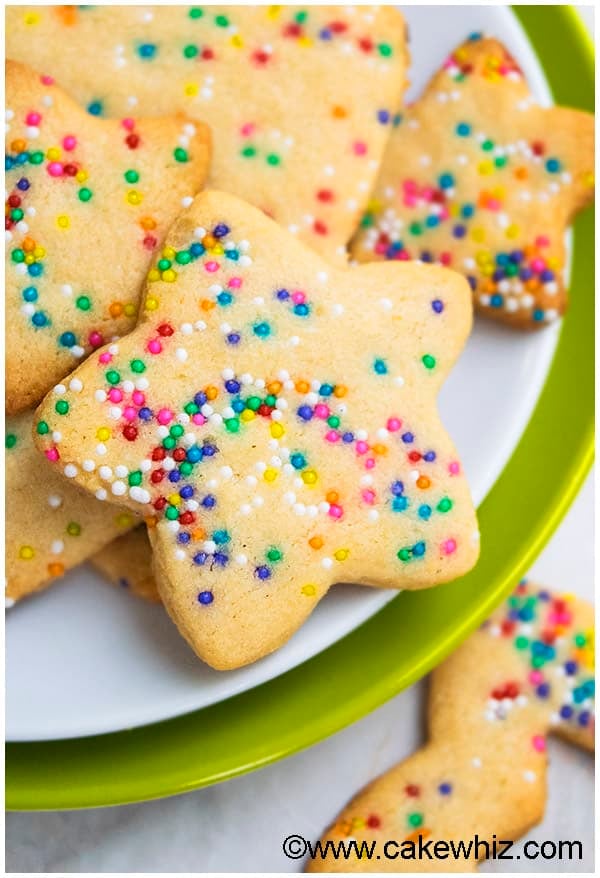 These funfetti sugar cookies from SCRATCH are packed with butter and vanilla…Mmmmm!

MY OTHER RECIPES
Honestly, I can't even imagine making sugar cookies without butter!
I have seen recipes with no butter and I don't get it.
Butter was meant to go into these cookies since that's what gives them a RICH flavor.
Anyways, the texture of these funfetti sugar cookies is even more CRISPY and crunchy than traditional cut out cookies, thanks to all those sprinkles… Yay!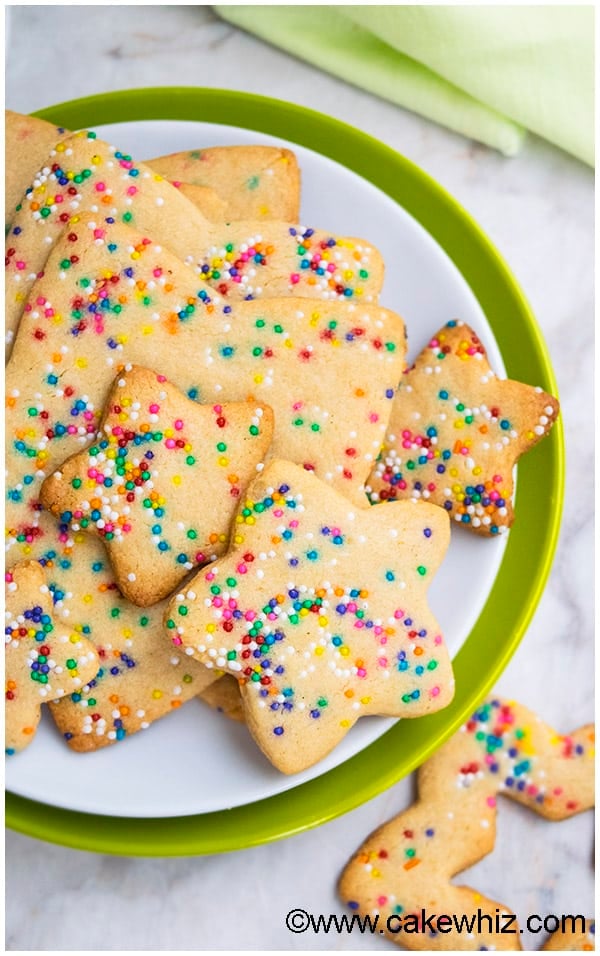 This is the PERFECT funfetti sugar cookie recipe because:
These cookies are easy to make with simple ingredients from your pantry.
No chilling necessary!
They are not insanely sweet.
These cookies don't spread while baking and hold their shape.
Great for cookie decorating, using royal icing or glace icing or buttercream icing (although they are already so beautiful that I don't think it's necessary).
Great as a homemade gift during the holiday season (Christmas).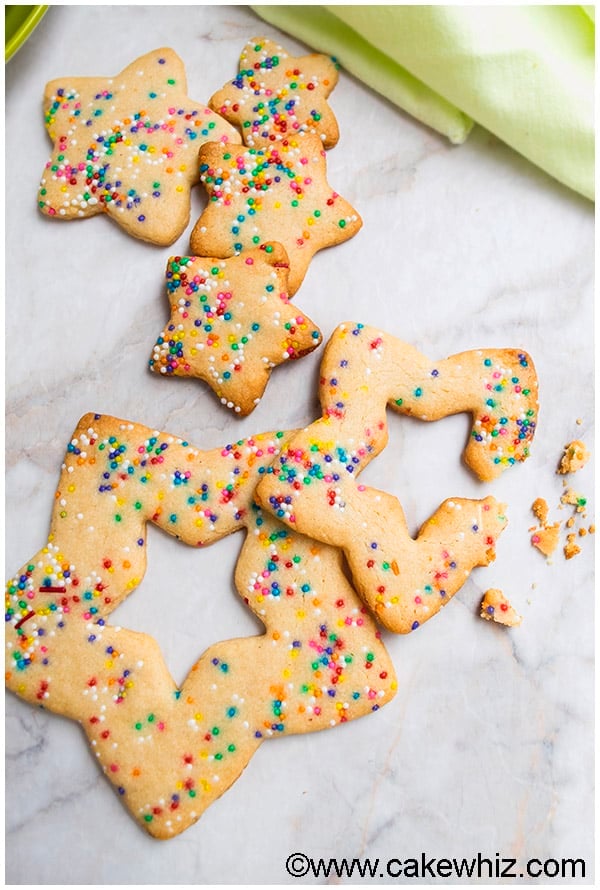 Funfetti Sugar Cookies (Cut Out Recipe)
Prep time:
Cook time:
Total time:
Ingredients
2 cups flour
⅔ cups sugar
½ cup unsalted butter
½ cup rainbow sprinkles
2 tbsp sour cream
2 eggs yolks from large eggs
1 tbsp vanilla extract
⅛ tsp salt
Instructions
In a mixing bowl, cream together the butter and sugar.
Add egg yolks, one at a time, while continuing to mix.
Add sour cream and vanilla extract and mix until thoroughly combined.
Add flour and salt and mix until you end up with a weird lumpy mixture. Now, just use your hands to knead this mixture into sugar cookie dough.
Roll this dough between two sheets of wax paper. Then, remove the top sheet of wax paper and spread the sprinkles all over the flattened cookie dough. Place the sheet of wax paper on top again and roll it one last time so as to push the sprinkles into the dough.
Use cookie cutters to cut out shapes.
Bake at 350 degrees for 6 minutes and then rotate your tray and bake for another 3 minutes. Your cookies are ready when they are light golden brown around the edges.
And you are done!
Notes
- All ingredients must be at room temperature.
- Don't omit the sour cream. That adds moisture to these cookies and prevents them from becoming rock solid.
- Your baking times may vary, depending on the thickness of your cookies.
Well, that's all for today.
Until next time, tata my lovelies!