Father's Day Recipes (Breakfast, Lunch, Dinner, Dessert)
Use these quick and easy Father's Day recipes for breakfast, lunch, dinner, appetizers and dessert to plan the best Father's day menu or meal plan.
This collection of Father's Day recipes will be a life-saver when you are planning the BEST Father's day meal plan in a few weeks.
Many of these Father's Day recipe ideas are great as "birthday dinner ideas for him" as well.
Below, I have broken recipes down by each COURSE to make it easier for you to decide what you would like to make. You can click on each link to get the full printable recipe.
For me, food for Father's Day is supposed to be "manly" and "tough"and packed with cheese and butter and there should be nothing healthy about it…lol.
These DELICIOUS but SIMPLE Father's day recipes will make this year's celebration impossible to forget!
What food to make for Father's Day?
Make his favorite COMFORT FOOD recipes such as:
Bacon
Beef
Steak
Pizza
Chili
Burgers
Chicken wings
Grilled chicken
Ribs
Sloppy joes
Pork chops
Fried Chicken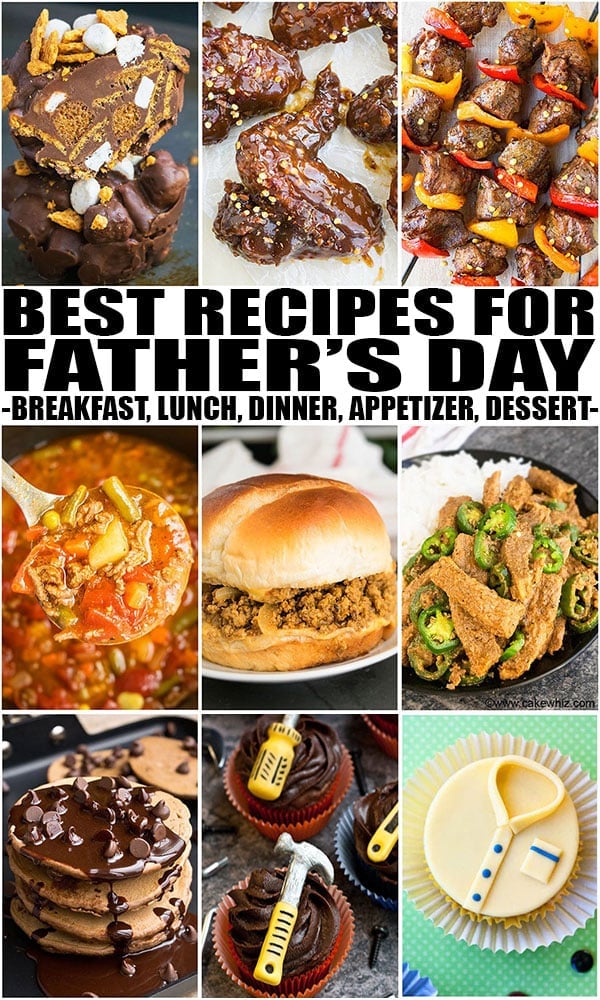 Father's Day Breakfast Recipes
Mocha Pancakes with Mocha Syrup
Father's Day Dinner Recipes (Beef and Chicken)
Father's Day Dinner Recipes (Vegetarian)
Slow Cooker Tomato Tortellini Soup
Father's Day Dessert Recipes
Breakfast in Bed Ideas (5 Simple Ideas)
Spicy Chocolate Fudge Footballs
Father's Day Appetizer Recipes and Sides Recipes
Cocktail Meatballs Recipe (Party Meatballs Recipe)
Jalapeno Garlic Mashed Potatoes
Korean Meatballs (Korean BBQ Meatballs)
Homemade Father's Day Gift Ideas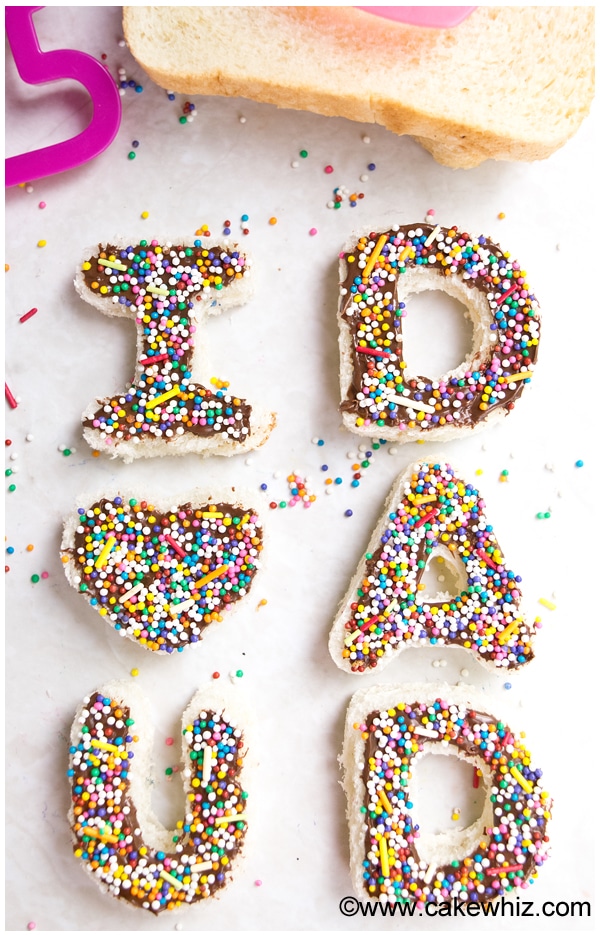 Well, that's all for today.
I hope you enjoyed this Father's Day food collection.
Until next time, tata my lovelies!