Use this step-by-step tutorial to make these easy and adorable Father's day shirt cupcakes. Great for parties and all the Dads are going to love them!
Father's day will be here soon and I made these mini Father's day shirt cupcakes to celebrate!
A few years ago, I made a round shirt cake with this same design and it's still one of my most POPULAR cakes.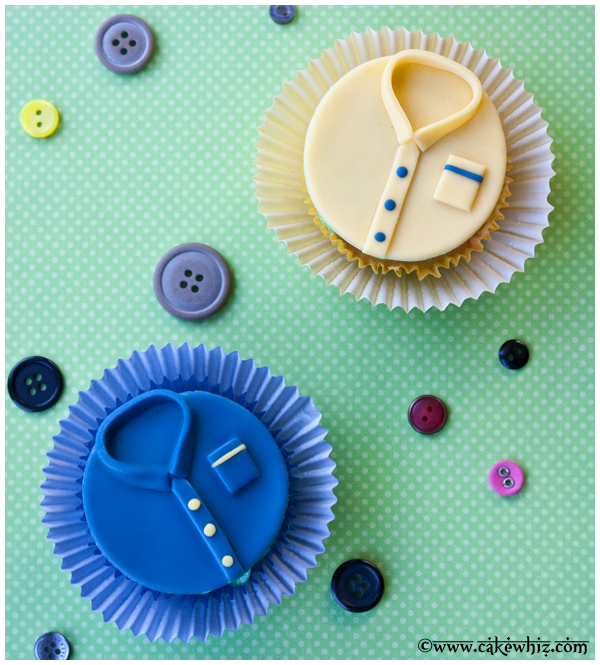 I used homemade marshmallow fondant to make these little shirts. 
And then, I topped them on my favorite vanilla cupcakes with buttercream icing.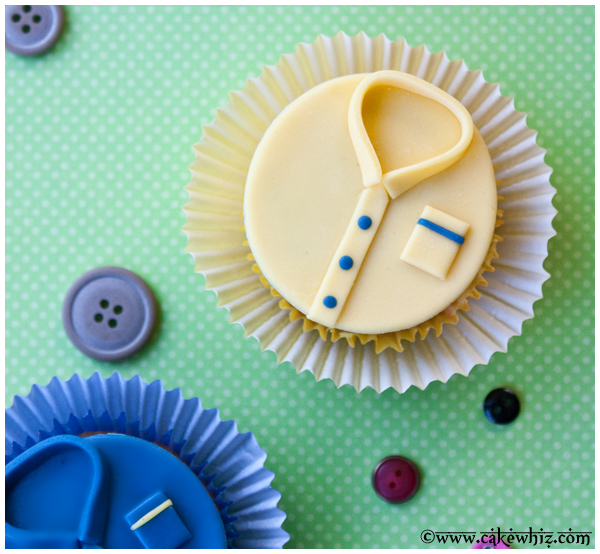 This is a really easy cupcake decorating tutorial that's perfect for beginners.
You don't need any special tools or cutters.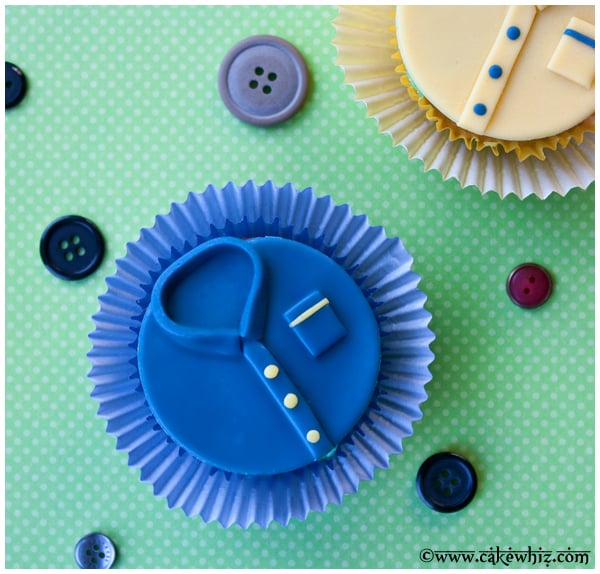 To make these Father's day shirt cupcakes, you will need the following supplies:
Yellow marshmallow fondant
Blue marshmallow fondant
Vanilla cupcakes
Buttercream icing
Water
Paintbrush
Knife
Pizza cutter
Circle cutter
And here are the steps:
Step 1:
Roll out blue fondant and cut out a circle piece, using the circle cutter.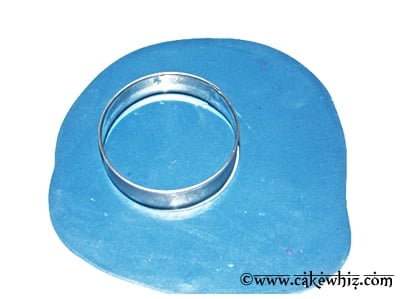 Step 2:
Use a pizza cutter to cut out two thin strips.
These will become the collar and button line of your shirt cupcakes.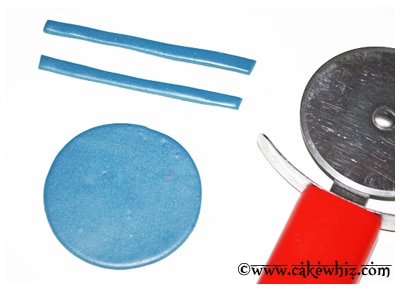 Step 3:
Use a paintbrush to brush some water around the top of the circular piece.
Stick one of the strips, as shown below.
You can stuff some tissue in the center of the collar so that it holds its shape.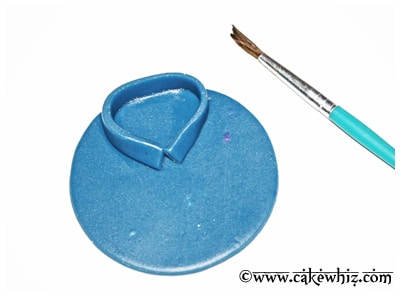 Step 4:
Now, use a knife to cut off the ends of the other strip so that it becomes pointy.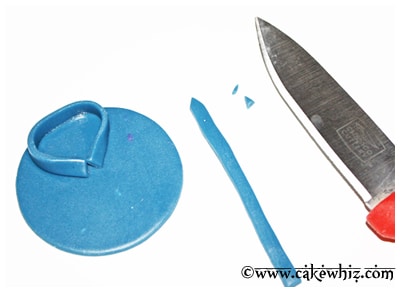 Step 5:
Brush some water along the center of the shirt.
Stick the pointy strip here.
Cut off excess at the bottom with a knife.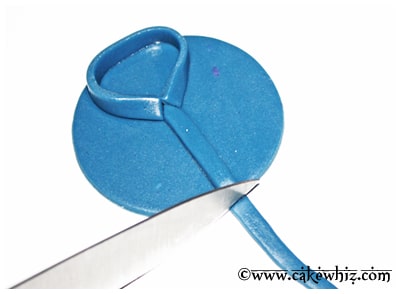 Step 6:
Now, cut out a small rectangular piece and use the knife to make a light indentation on the top.
This will become the pocket of the shirt.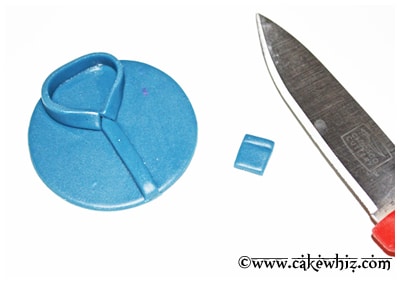 Step 7:
Brush some water near the side of the shirt and stick the pocket piece here.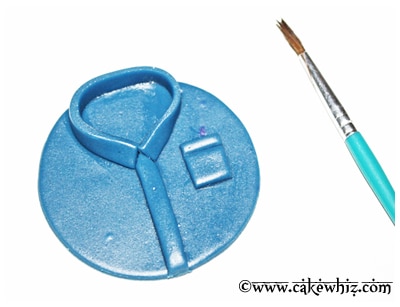 Step 8:
Finally, roll out three little yellow fondant balls and press them onto the button line.
Also, roll out a very thin yellow strip and press it along the top of the pocket.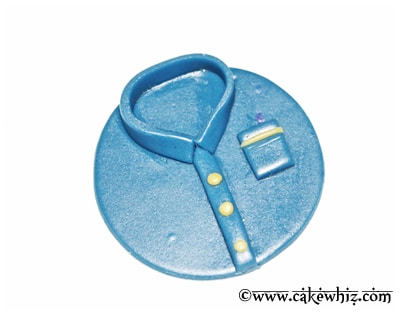 And you are done making easy Father's day shirt cupcakes!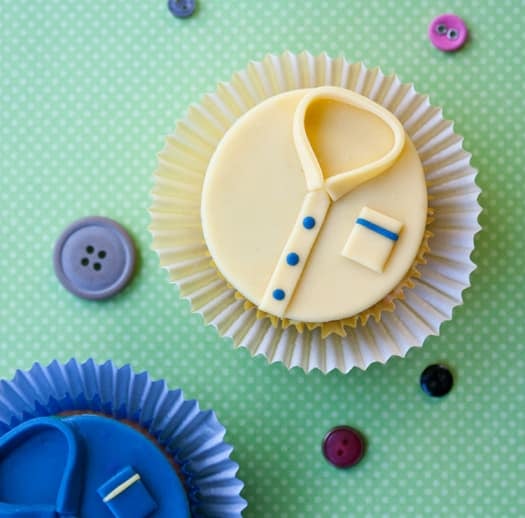 Well, that's all for today.
If you liked these shirt cupcakes, you may also like some of these other Father's day treats…
Round shirt cake with tutorial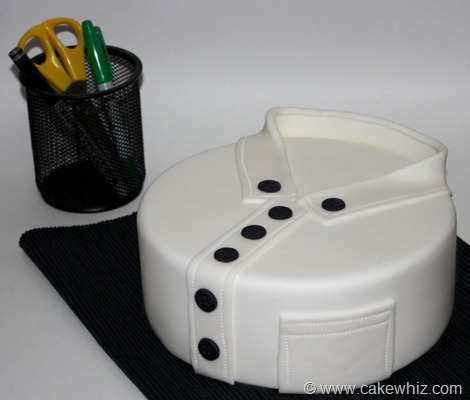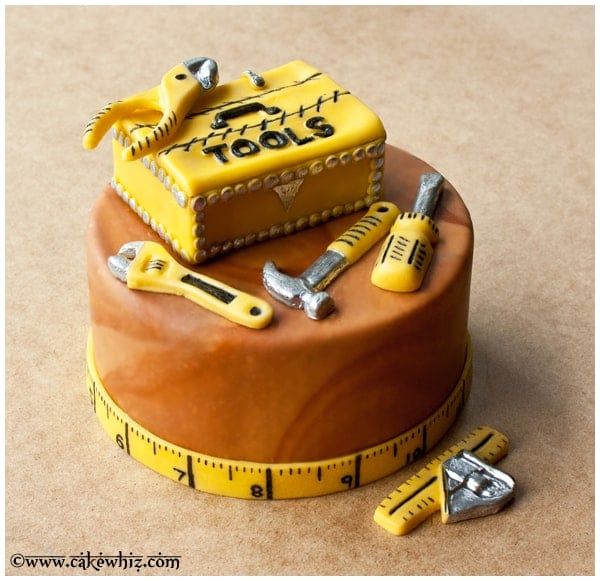 Sports ball cupcakes and cookies with tutorial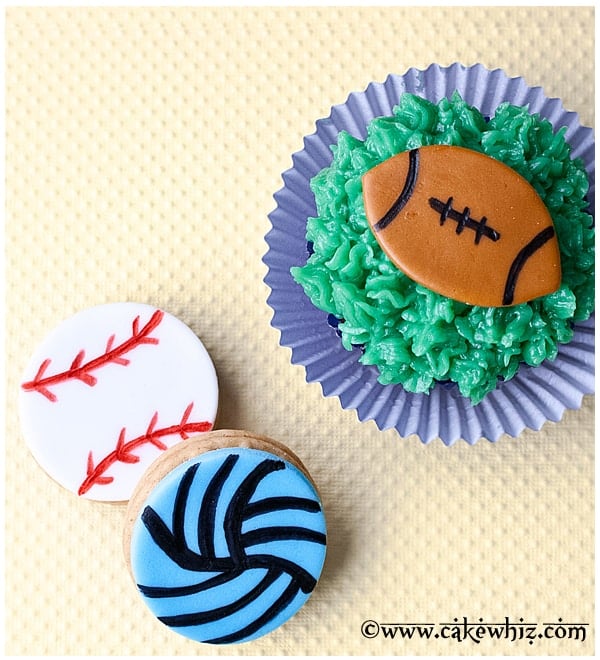 Until next time, tata my lovelies 🙂