Father's Day Handyman Tools Cupcakes
Use this step by step tutorial to make Father's day handyman tools cupcakes. Fun and easy to make with kids, using fondant and candy molds!
I think these Father's Day handyman tools cupcakes are adorable to serve to your Dads and Grand Dads!
My tool box cake from a few years ago INSPIRED the design for these cupcakes.
I usually KNOW exactly what I will make for Mother's day.
But when it comes to Father's day,  I find myself STRUGGLING to come up with fun ideas.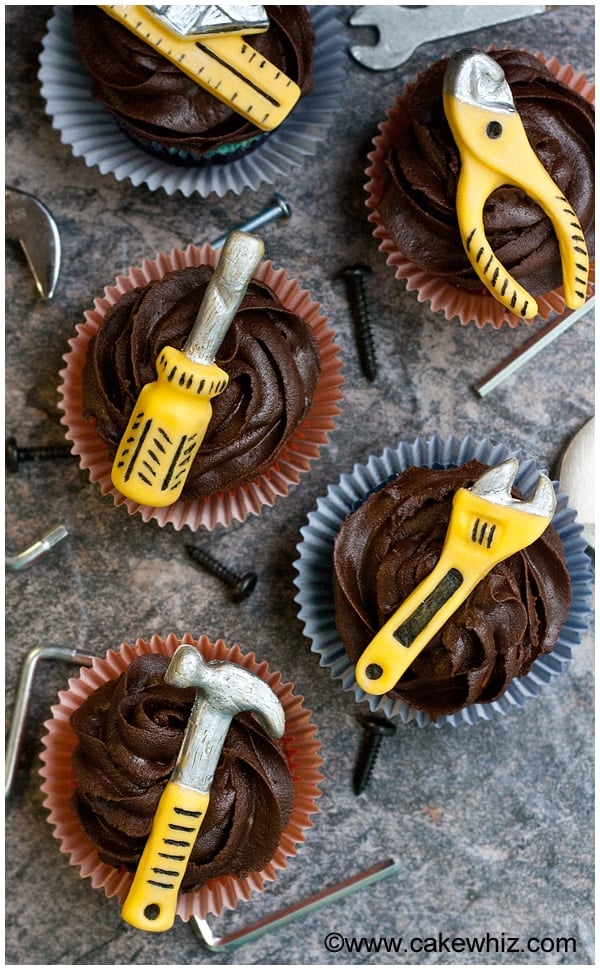 I used a candy mold to make these tools but I know some very TALENTED cake decorators who can make these freehandedly!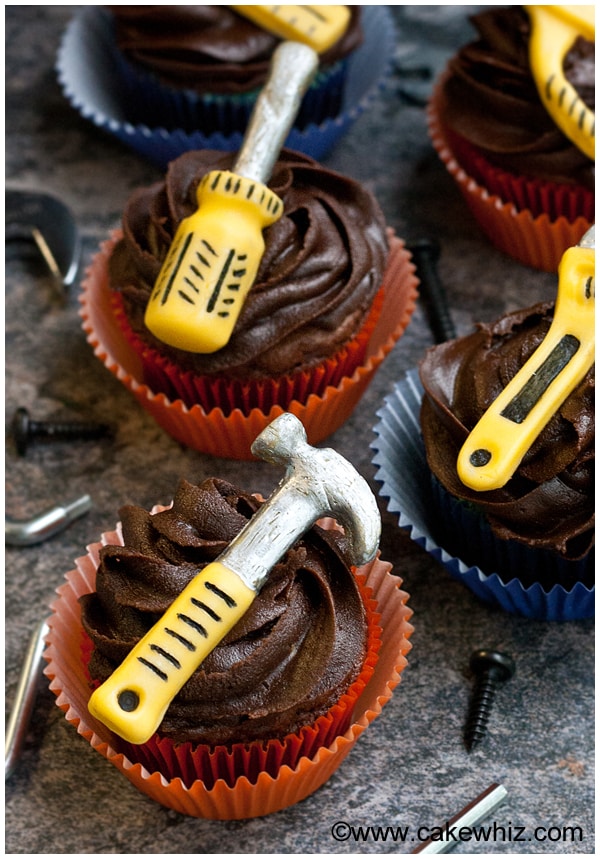 Here are some more DETAILS of Father's Day handyman tools cupcakes…
They are mocha cupcakes covered in coconut cream chocolate frosting.
Then, they are topped off with handyman tools made of marshmallow fondant or you can use gum paste or even 50/50.
Full step by step picture tutorial can be found in one of my older posts HERE.
Anyways, here's a cupcake topped off with a little plier…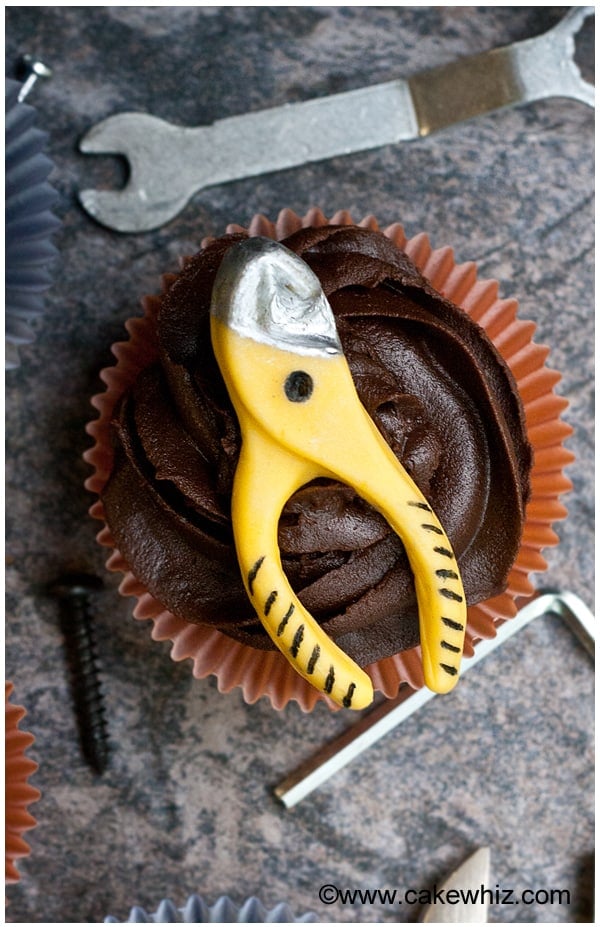 And here's another one with a screw driver…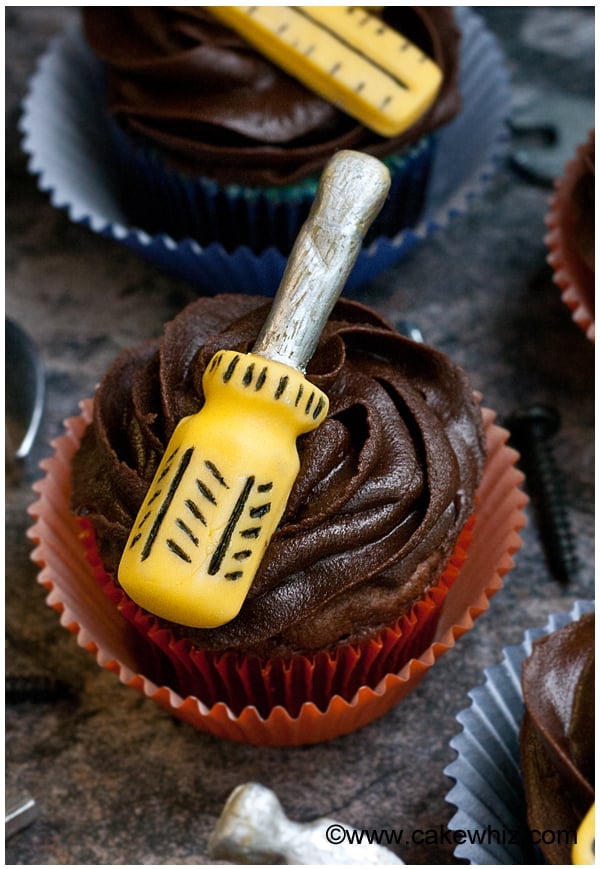 And here's one with a wrench…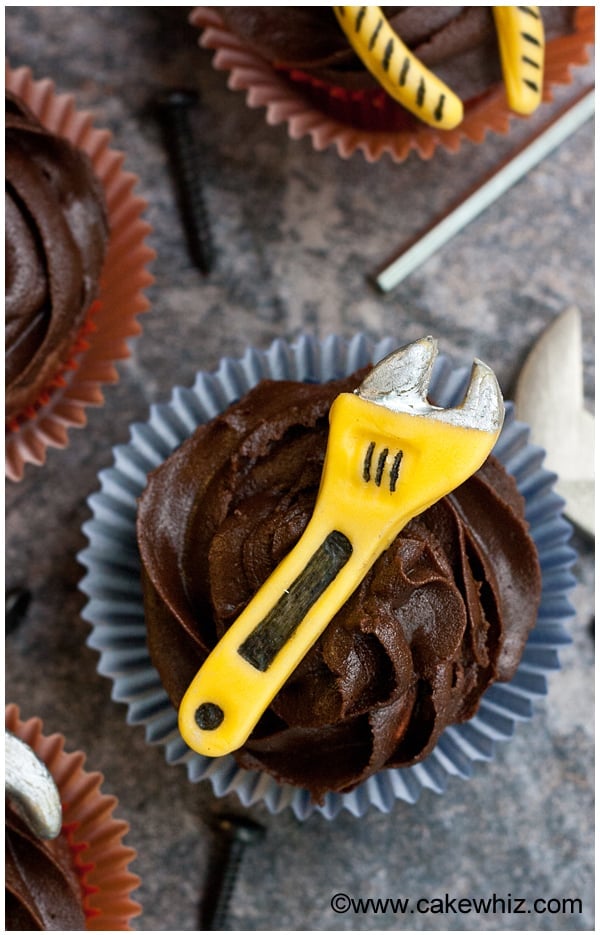 And here's a cupcake with a little hammer…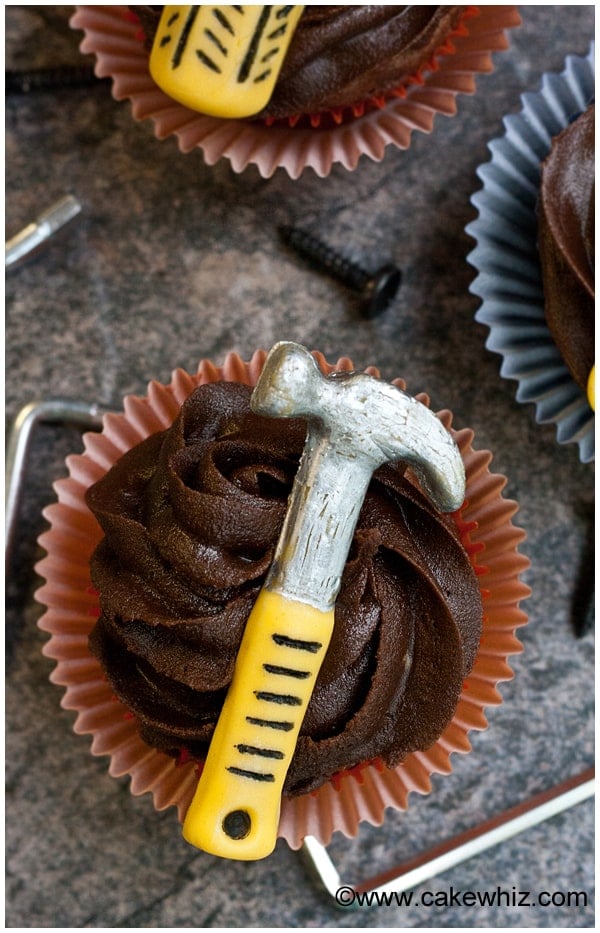 Among all the tools that I made, this one was my FAVORITE! 😀
It looks so real!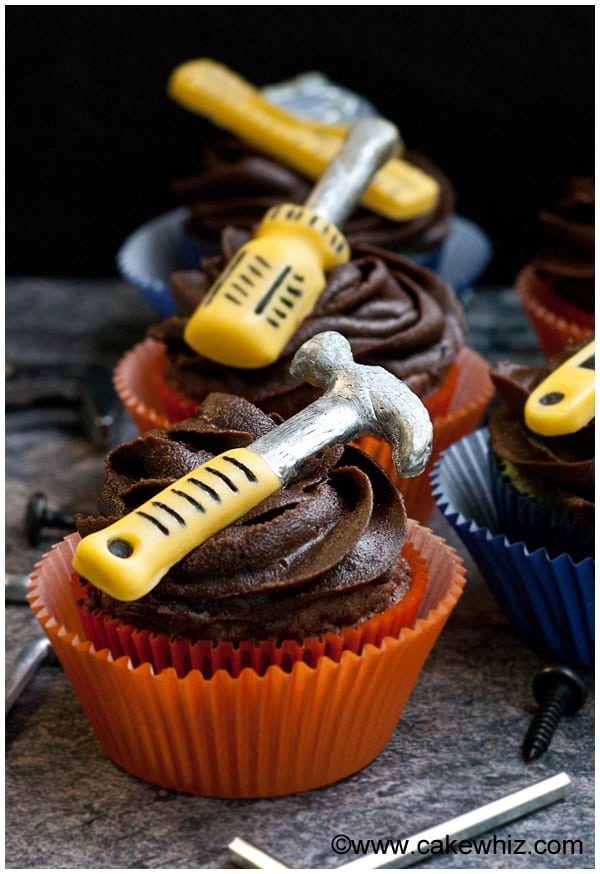 And finally, here's one with a WEIRD ruler thing…
Seriously, what the heck is this even called?! lol!
I don't think we even own one of these things but then again, I have never really been eager to check out Hubby's tool box…HAHAH!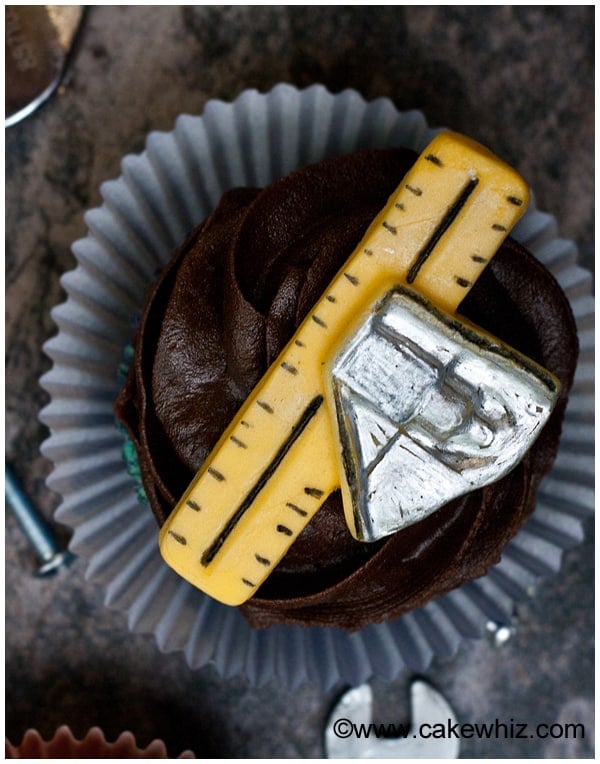 Well, that's all for today.
I think these cupcakes would be GREAT for all the handymen fathers in our lives!
If you liked these handyman tools cupcakes, you may also like some of these other Father's day ideas: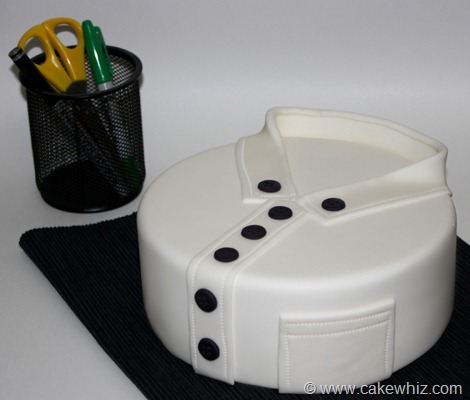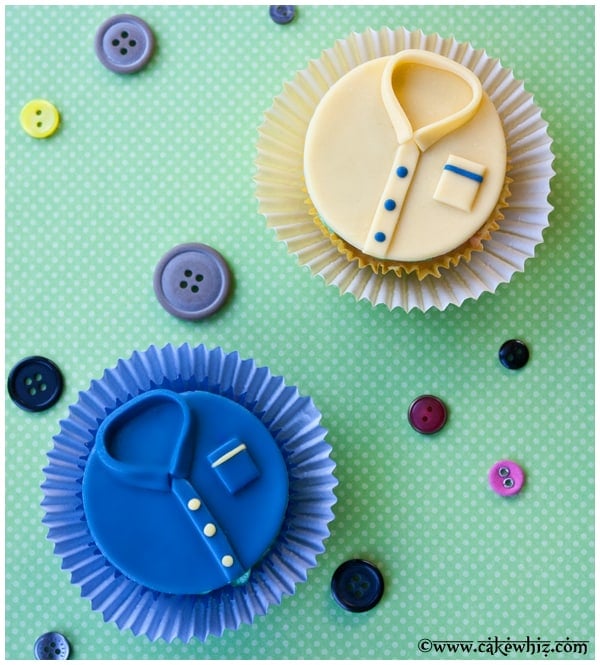 Until next time, tata my lovelies 🙂