Easy Snowman Donuts
Learn to make these cute and easy snowman donuts, wearing ear muffs. Fun Winter craft to do with kids and you only need store-bought supplies!
I made these easy snowman donuts, especially for my son.
It's nearly the end of January but we haven't had much snow here, which is WEIRD but also TERRIFIC because I haven't had to shovel much snow… YAY!
But, my little one REALLY wants to make a snowman.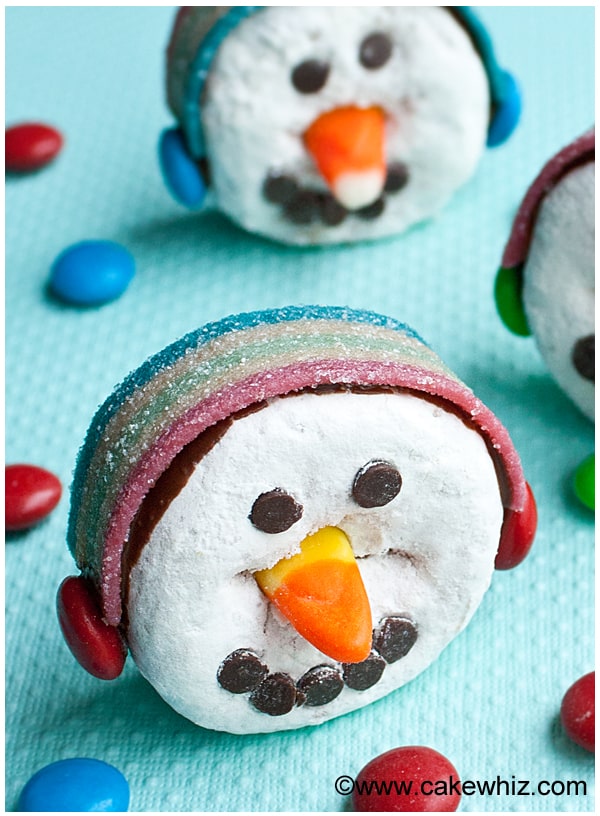 We TRIED to make one last year but he got very COLD and we had to come inside to warm up…hehehe.
So, for his sake… I am PRAYING for some snowfall!
In the meantime, we made snowman donuts and that made him HAPPY!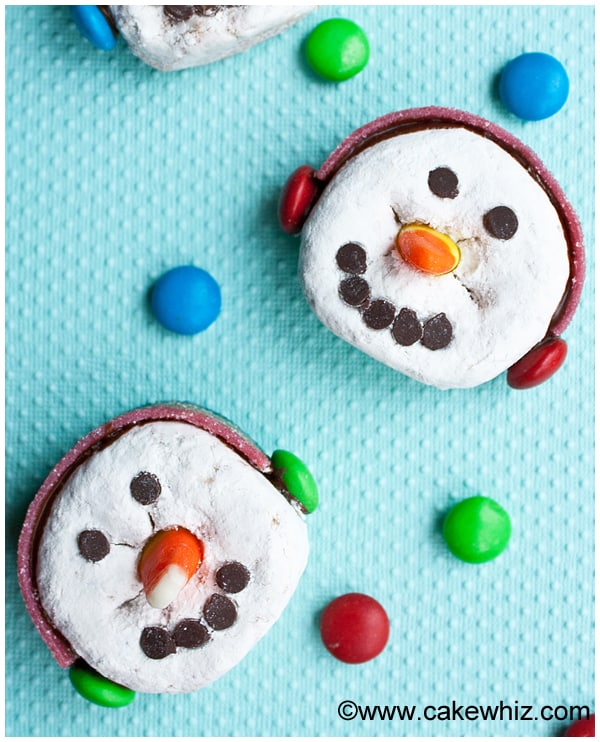 I simply gave him all the supplies and asked him to ASSEMBLE it together like a snowman's face.
He needed some help (especially with sticking all the candy pieces) but overall, he did a very GOOD job.
I am so PROUD of him!
It was also a FUN way way for me to TEACH him about all the different features of a face like eyes, nose and mouth and talk about sight, taste and smell.
By the way, notice the ear muffs on these snowmen?!
He insisted they wear those because he DIDN'T want them to catch a cold…. Awwwwwww!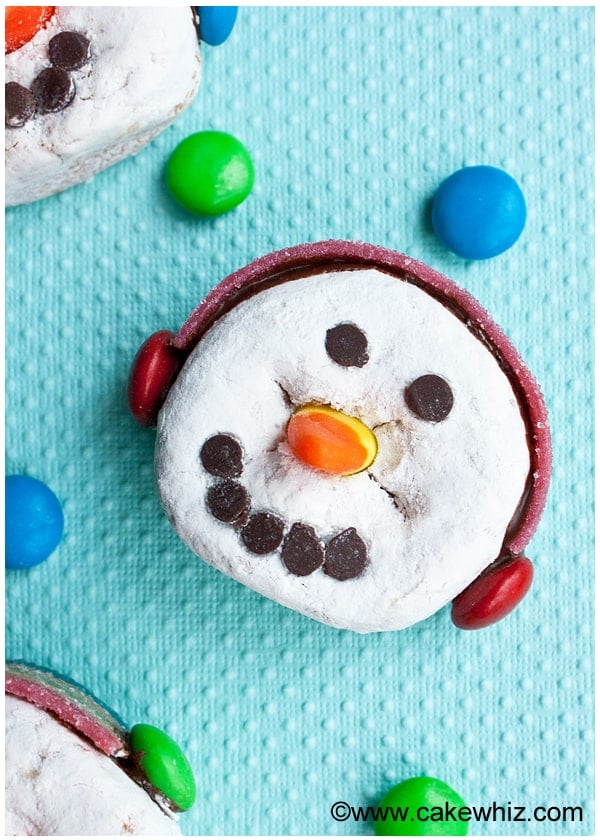 To make these snowman donuts, you will need the following SUPPLIES:
Mini powdered donuts
Mini chocolate chips
Candy corns
m&m candies
Melted chocolate
Fruits loops or any other candy strip
Toothpicks
Paintbrush
These are the INSTRUCTIONS:
Step 1:
Push a candy corn in the center of the mini donut.
This will be the snowman's nose.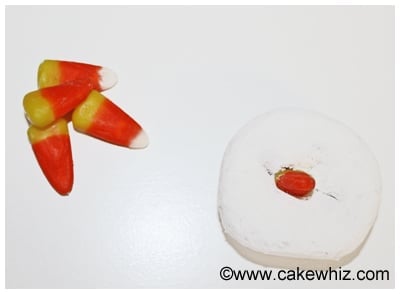 Step 2:
Push two mini chocolate chips above the nose.
These will be the snowman's eyes.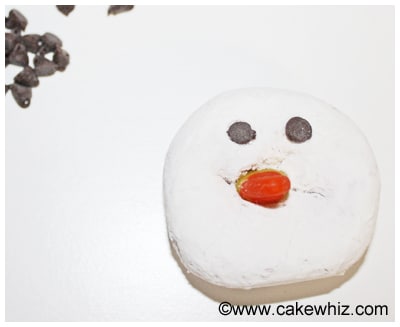 Step 3:
Push a few chocolate chips below the nose for the mouth.
Use a toothpick to help position the chocolate chips properly.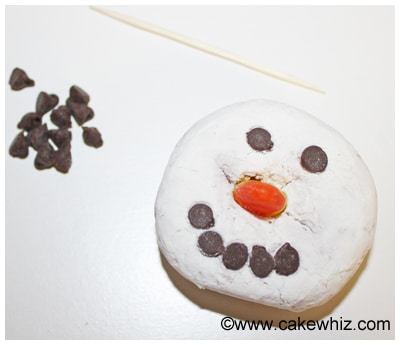 Step 4:
Brush melted chocolate on a small piece of fruit loop or any other candy strip.
Stick this strip on top of the snowman's head.
Hold it in place for a few seconds so it sticks securely.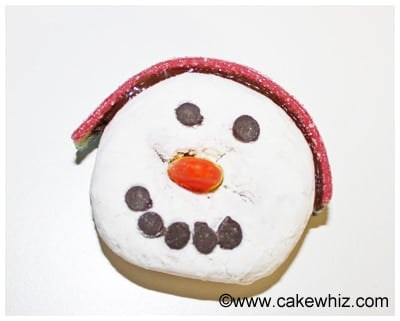 Step 5:
Stick two m&m candies on the sides. Enjoy!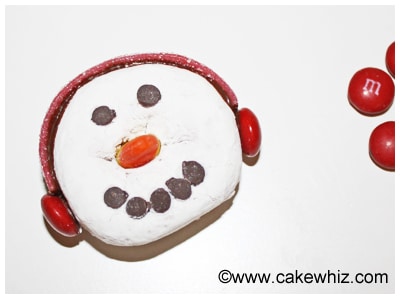 Well, that's all for today.
If you liked these snowman donuts, you might also like some of these other snowman treats…
Until next time, tata my lovelies!