Holiday Gingerbread Men Cookies
Easy gingerbread men cookies made with a cake mix. Use a gingerbread man cookie cutter to make various designs such as Rudolf, Santa and even a snowman!
For holidays this year, I made gingerbread men cookies, using this easy cake mix gingerbread cookie recipe. 
If you like, you can also use sugar cookies… These taste AMAZING but this is a small batch recipe. So, you will have to double or even triple the quantities, depending on how many gingerbread cookies you want. 
Or you can also make chocolate sugar cookies, which are SUPERB as well. 
I used marshmallow fondant for all the details but you can pipe using royal icing, if you fancy that. 
Anyways, let's see all that you can make from a single gingerbread man cutter…prepare to be amazed!!!
First off, you can make cute gingerbread children!
I made two boys…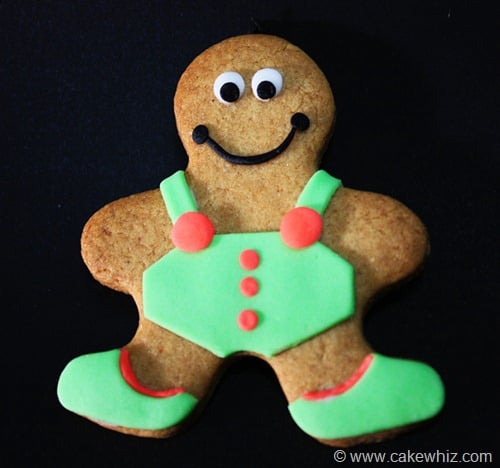 This one just melts my heart…heheh.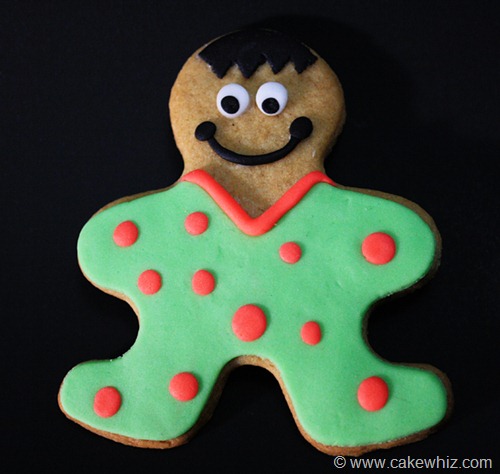 And this girl with a tiny bow on her head is beyond cute!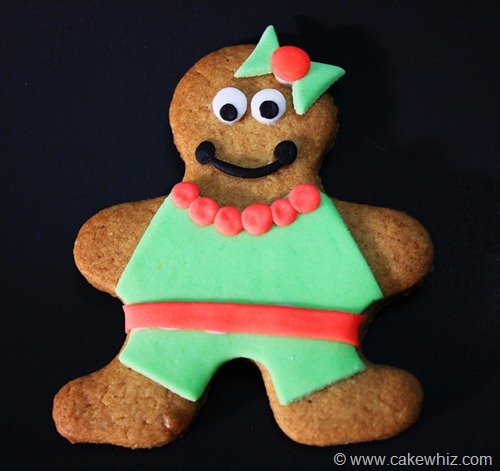 You can also make a snowman…  I found this to be the easiest among them all.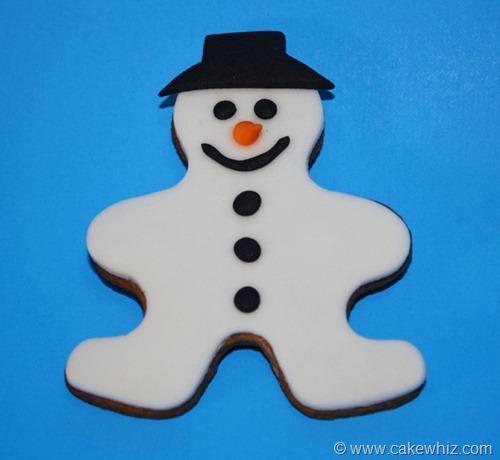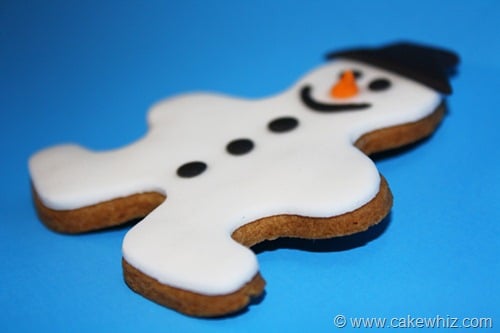 And let's not forget good old Santa Claus, although I think I messed up his eyes a bit.  
I swapped up the white and black colors and now he just looks plain old freaky…lol!
Oh well, I can fix it on my Santa cookies next year!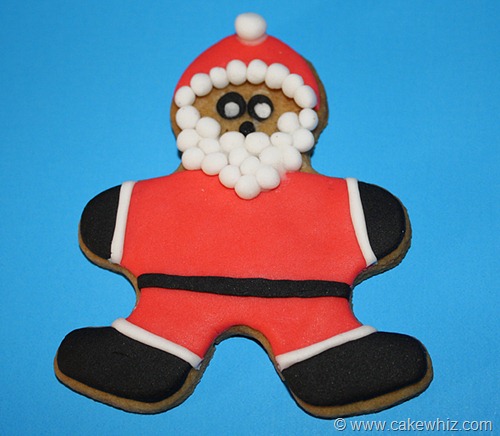 Surprisingly enough, you can use the same gingerbread man cutter to make Rudolf with his cute red nose.
Just turn your gingerbread man upside down and decorate. I got this idea from Martha Stewart's website but I have seen countless variations on Pinterest too.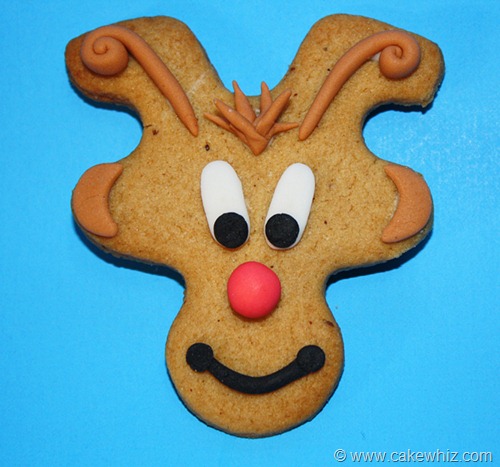 And there you have it!
Multiple designs of gingerbread men cookies with only one gingerbread man cutter!
Are there any other designs we can make with a gingerbread man cutter?
Please share your ideas so that I can make them next Christmas.
Happy holidays everyone!