Santa Hat Brownies
Make these quick and easy Santa hat brownies for Christmas, using simple ingredients! This is a fun dessert or snack to make with kids during the holidays.
Yesterday morning, I woke up with an idea in my head…Santa hat brownies!
However, I was out of flour and  didn't feel like going out to the grocery store in the cold. 
So, I used box brownies.
I am NOT sure why people start bashing other people for using boxed mixes.
I mean I like baking and making recipes from scratch but I am NOT ashamed to use boxed mixes either.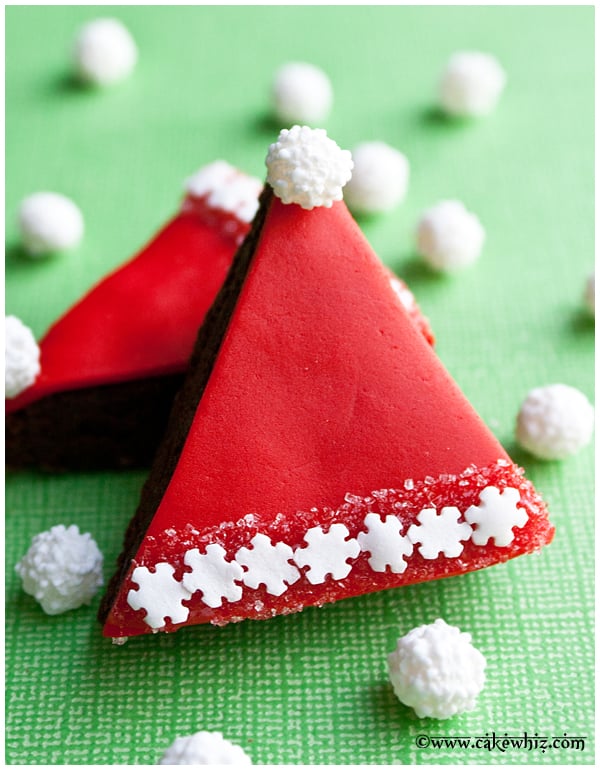 Anyways, when these brownies cooled down, I cut out triangle shapes and decorated them with fondant and sprinkles.
If you enjoy piping, you can use royal icing or buttercream icing too.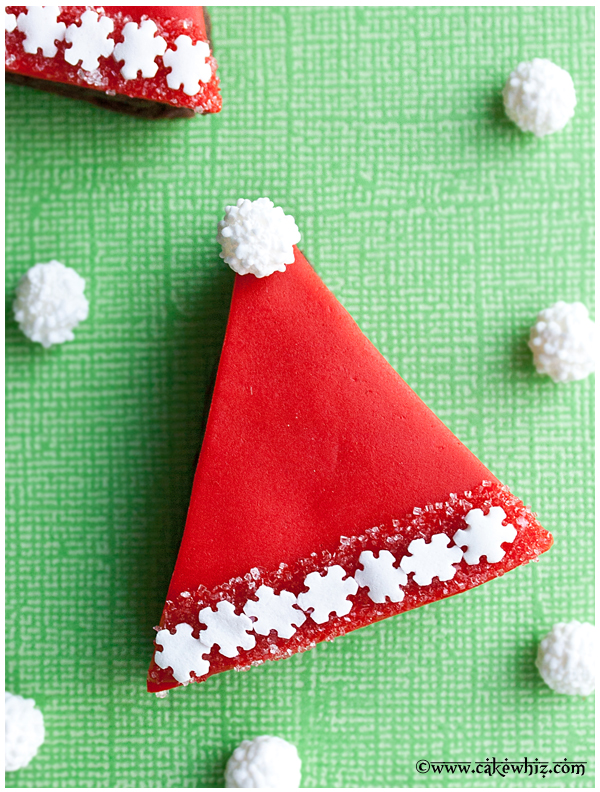 I think you can also make grinch hat brownies, if you used green fondant.
Maybe that can be something I try next year.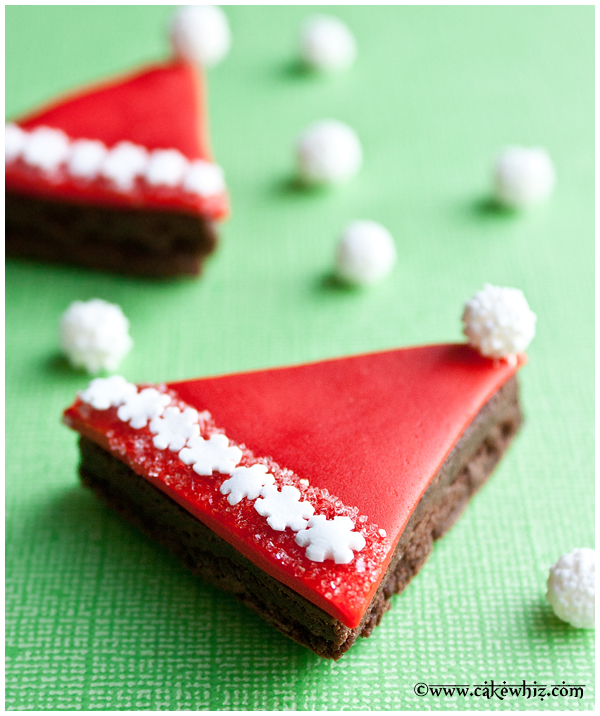 To make these Santa hat brownies, you will need the following SUPPLIES:
Brownies (baked in a rectangular pan)
Square cutter
Knife
Paintbrush
Red marshmallow fondant
Sparkling sugar
Corn syrup
White snowflake sprinkles
Sprinkle balls or Sixlets
Note:
If you don't want to use fondant, you can just use red American buttercream frosting.
These are the INSTRUCTIONS:
Step 1:
Use a square cutter to cut out square pieces of brownies.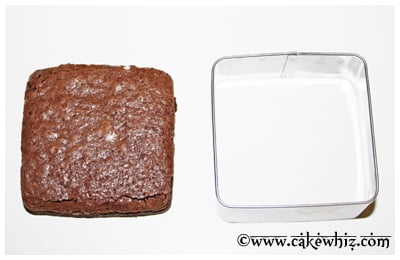 Step 2:
Use a knife to cut the sides and give your brownie a triangular shape.
Make sure one side is more slanted than the other.
Flip it over coz we will be working on the back side.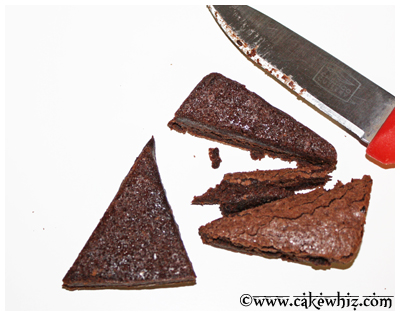 Step 3:
Brush some corn syrup on the back side.
You can use buttercream icing if you like.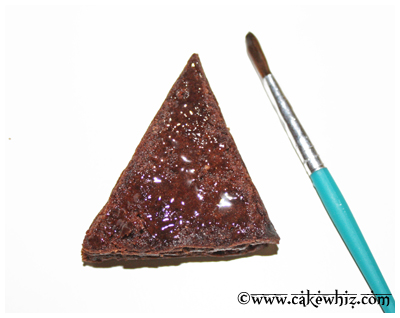 Step 4:
Now, roll out some red fondant.
Place the brownie piece here until it sticks into place.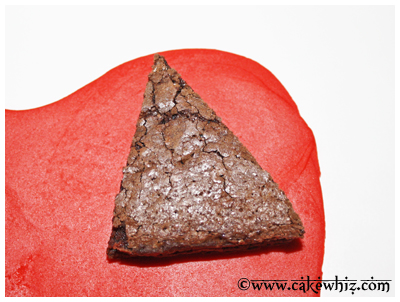 Step 5:
Use a sharp knife to cut the fondant around the brownie.
Flip it over again and you will end up with smooth fondant covering on your brownie.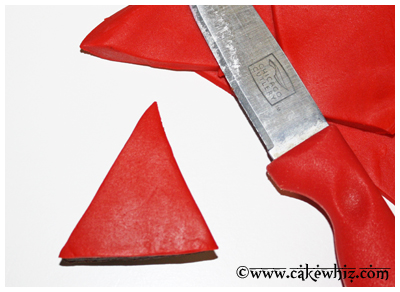 Step 6:
Brush some corn syrup near the base of the triangle and sprinkle some sparkling sugar.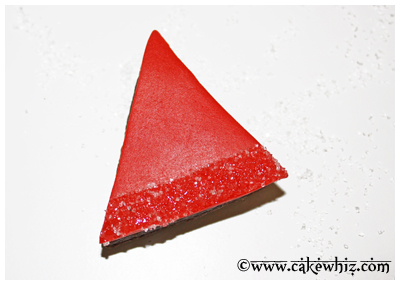 Step 7:
Brush some corn syrup on top of the sparkling sugar and stick some snowflake sprinkles here.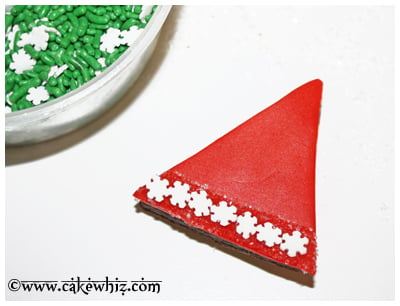 Step 8:
Brush some corn syrup on the very top and stick a big round sprinkle or sixlet here.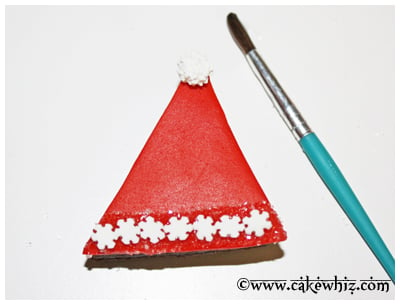 Well, that's all for today.
Until next time, tata my lovelies!