Chocolate bark cake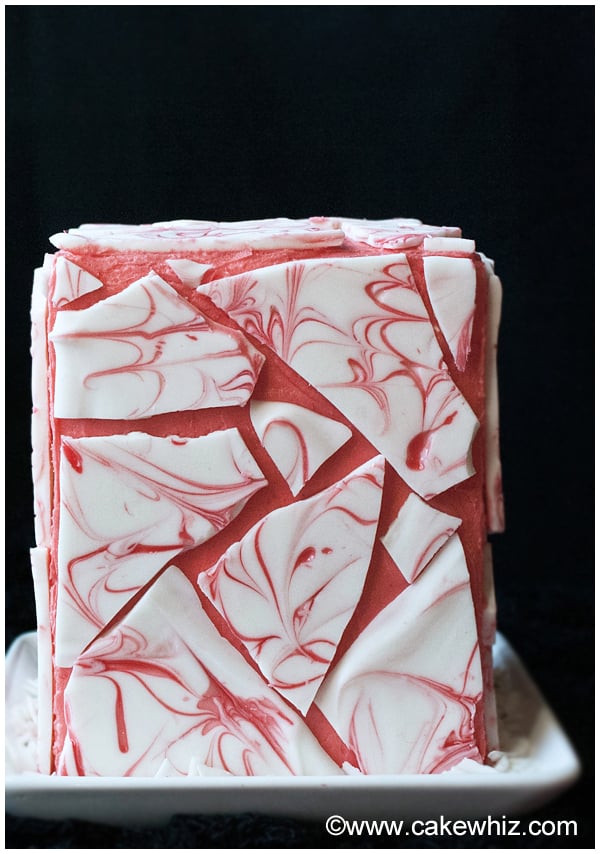 Do you guys think 2013 is going by really fast? I mean, weren't we celebrating New Year's Eve just yesterday AND now, Valentine's day is just a few short weeks away? lol
But, I am not complaining coz Valentine's Day EQUALS awesome candies! 😉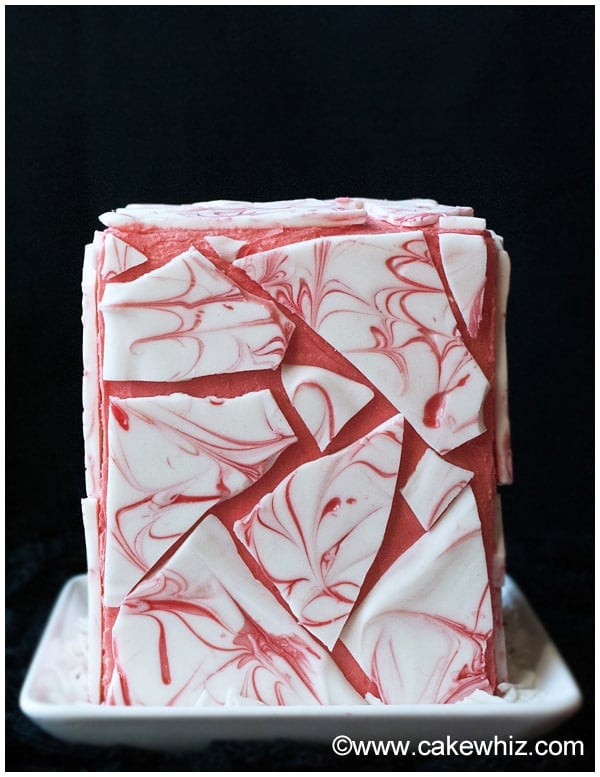 Hubby and I don't really do anything special on this day of LOVE. But, we are crazy about the candies and chocolates that hit the stores (well… me more than him :P)
Last night, we went to Jewel and bought SO MUCH chocolate that it would probably last us all the way till next year!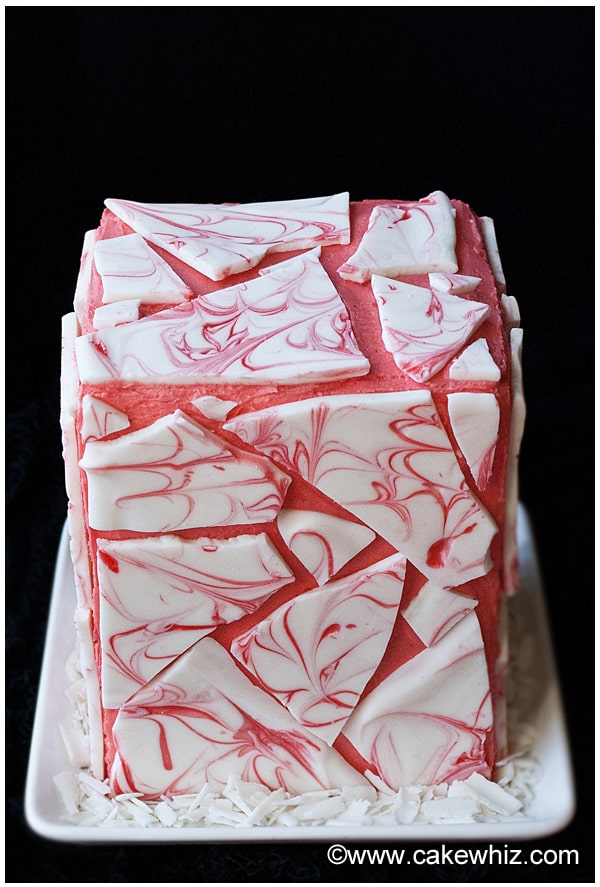 So, do you do anything special on Valentine's day?
Whatever you are doing, make sure to leave some room for my ULTIMATE romantic cake! 
The idea for this cake came in the most RANDOM way possible (which is mostly the case with my cakes…heheh)…
There I was, lying lazily on the couch, enjoying some leftover rose syrup chocolate barks from Christmas when it occurred to me how good they would taste on a cake.

Well, next thing I knew… I was in the kitchen getting ready to find out! lol 😀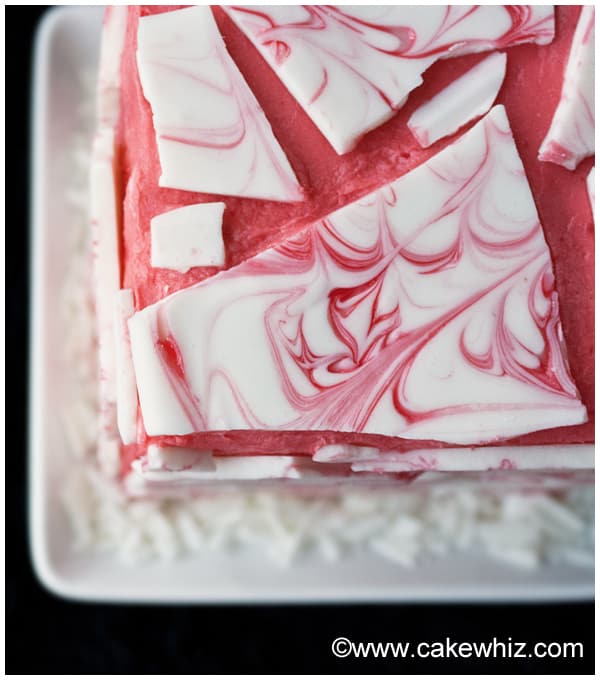 If only I could send you a slice, I would!
But since I can't… let me describe this DELICIOUS-NESS…
It's a SINFULLY moist chocolate cake covered in a fragrant rose water buttercream icing and covered in rose syrup chocolate bark pieces and it's PINK!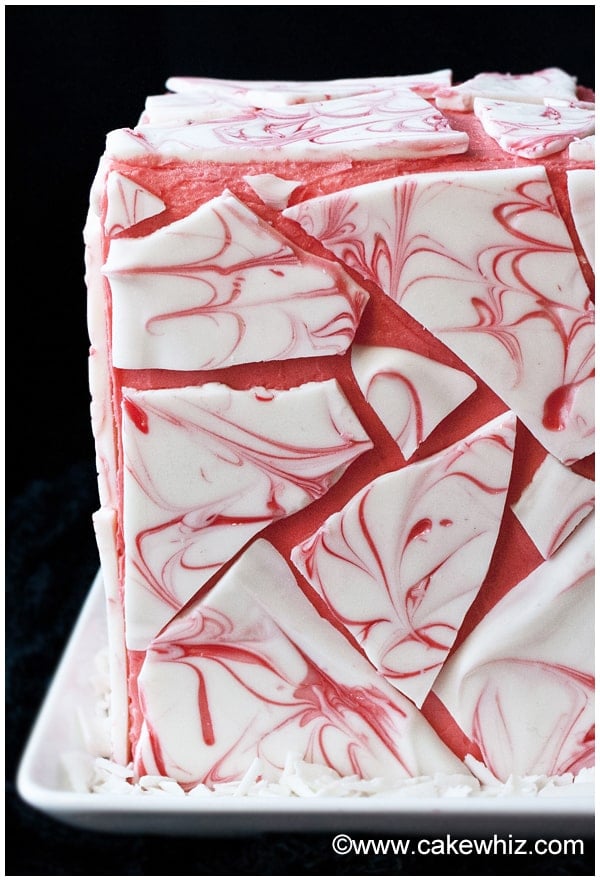 To make this rose syrup chocolate bark cake, you will need the following ingredients and supplies:
Square shaped Chocolate cake (Dimensions: 4×6)
Rose frosting
Rose syrup chocolate bark
White chocolate shreds
And here are the steps:
Step 1:
Bake a chocolate cake.

Note:
I used my chocolate cake batter to make two small square shaped cakes. 
Step 2:
Let the cakes cool down and then stack them on top of one another.
Cover them in rose frosting. 
Step 3:
Stick rose syrup chocolate barks all over the cake. 
Step 4:
Place your cake on a serving dish and sprinkle white chocolate shreds all around the base.
And you are done!
Keep this cake in the refrigerator until you are ready to serve.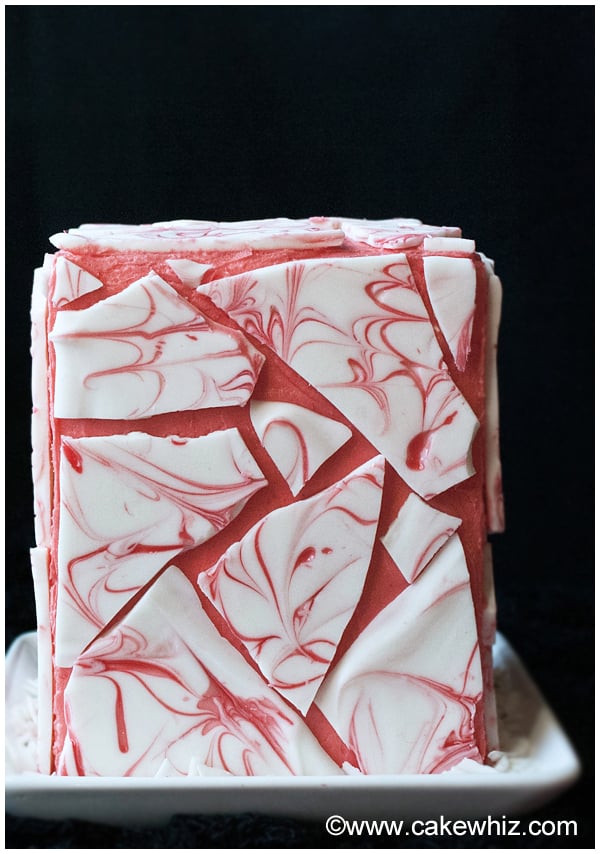 Well, that's all for today.
If you liked this cake, you may also like some of these other cakes…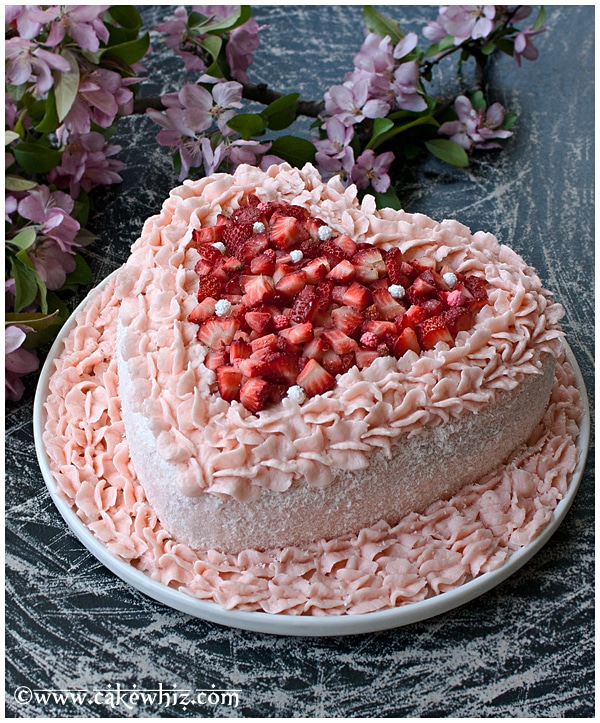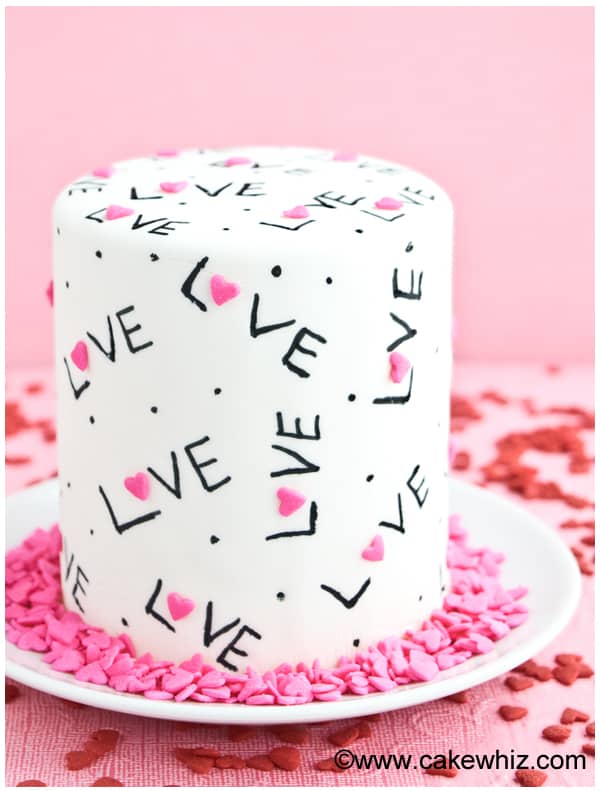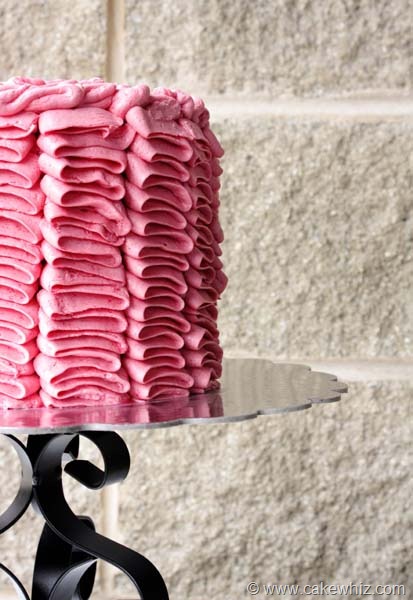 Until next time, tata my lovelies