Halloween Rolo Chocolate Spiders
In this tutorial, you will learn how to make cute Rolo chocolate spiders for Halloween. Easy and fun to make and it's a kid-friendly activity.
I have been so eager to share these Halloween Rolo chocolate spiders with all of you.
I felt like Halloween WASN'T getting here soon enough…lol.
But now that it's only ONE day away, I am so pumped and totally prepared! YAYYYY!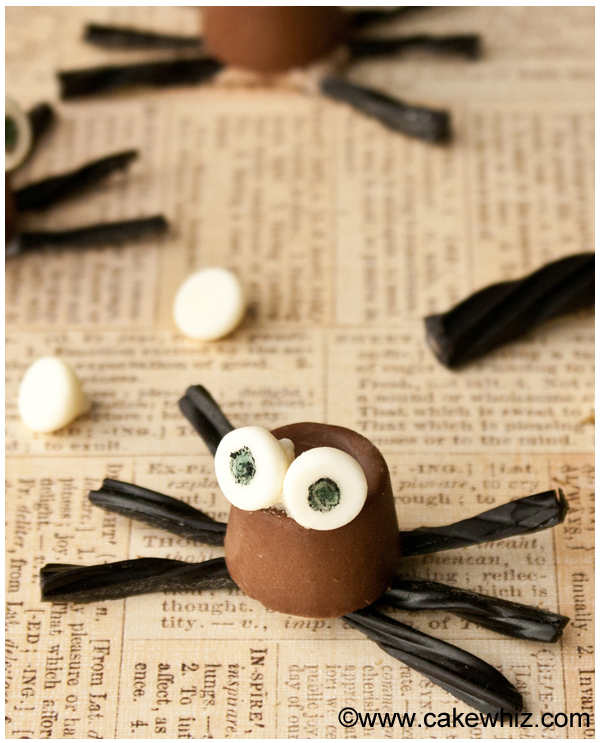 I have bought TONNES of candies to give away…
And I have even bought the most ADORABLE teddy bear costume ever for my little one!
While "sampling" all the candies, I came up with this cute chocolate spider idea.
It's a great last minute treat to make with your kids on Halloween.
These little cuties are so much FUN to make and very EASY too!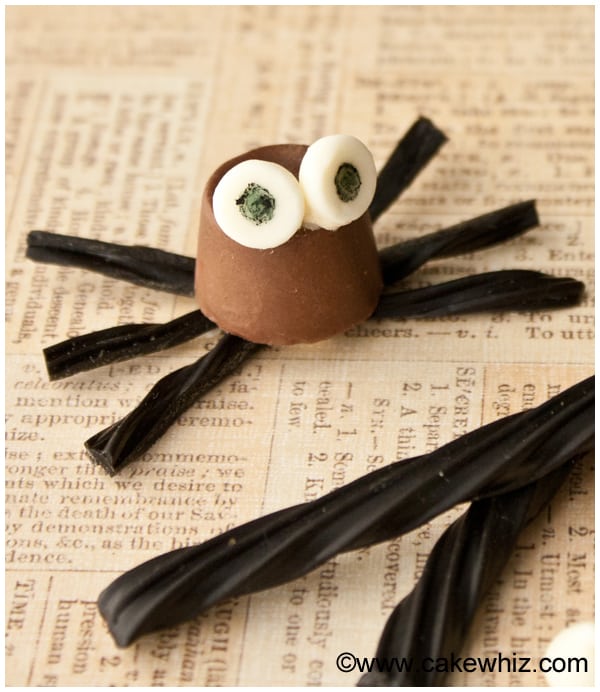 Real spiders are freakin SCARY but these chocolate spiders are SUPER cute!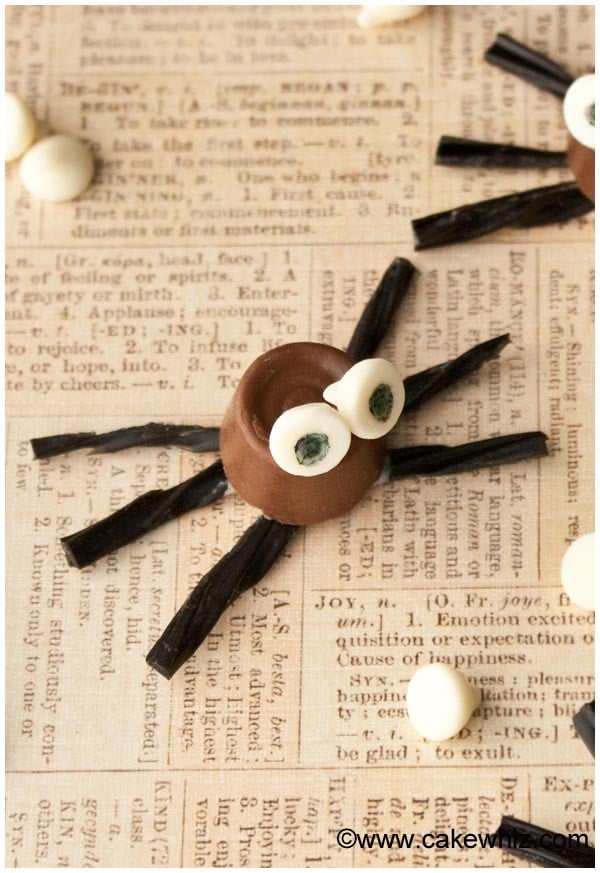 To make these Halloween Rolo chocolate spiders, you will need the following SUPPLIES:
Black Twizzlers
Scissors
Wax paper
Black edible marker
White chocolate chips
Rolo candies
These are the INSTRUCTIONS:
Step 1:
Cut Twizzlers into small pieces, using scissors.
Make sure they are about the same size.
These will be the spider's legs.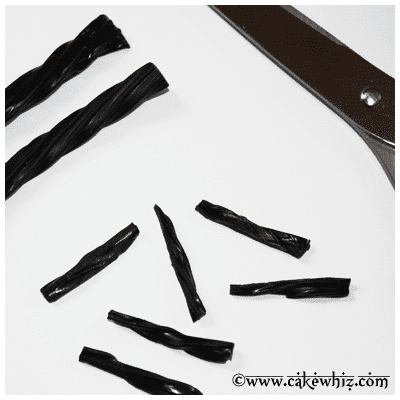 Step 2:
Prepare the eyes now.
Draw black circles on 2 chocolate chips, using a black edible marker.
Keep these aside for now…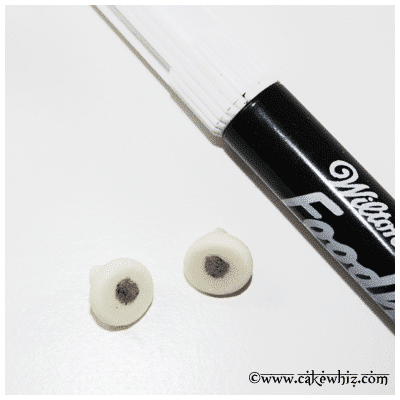 Step 3:
Assemble 6 Twizzler pieces (as shown in this picture) on wax paper.
Keep this aside for now…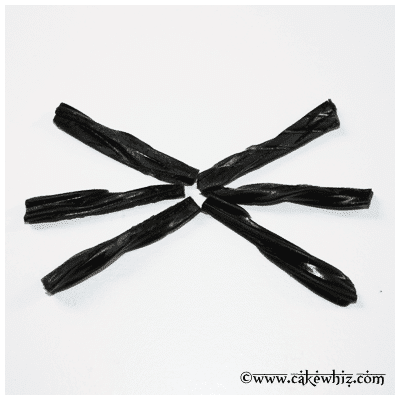 Step 4:
Let's put everything together now!
Squeeze melted chocolate in the center of those Twizzler legs.
Stick a Rolo candy on top of the melted chocolate.
Finally, stick those 2 eyes on top of the Rolo candy with some melted chocolate.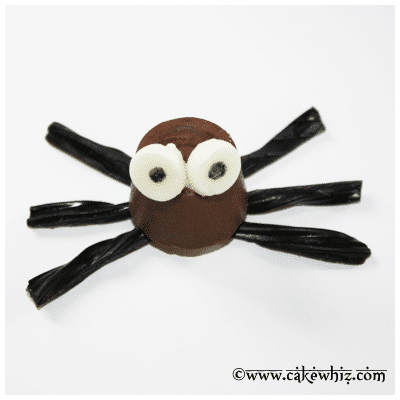 And you are done!
You may also like this Halloween mummy cake tutorial.
If you are looking for more Halloween inspiration, check out my halloween archives.
Happy Halloween everyone!