Easy Turkey Cookies
Use this tutorial to make easy turkey cookies. Perfect for Fall and Thanksgiving parties. Fun for kids to make, using graham crackers and candy corns.
Since my little one has been fighting a HORRIBLE cold for a few days, he has been a little cranky.
Actually, make that VERY VERY cranky! 🙁
So, to keep him busy, happy and somehow take his mind off his stuffy nose, we made these EASY turkey cookies together 🙂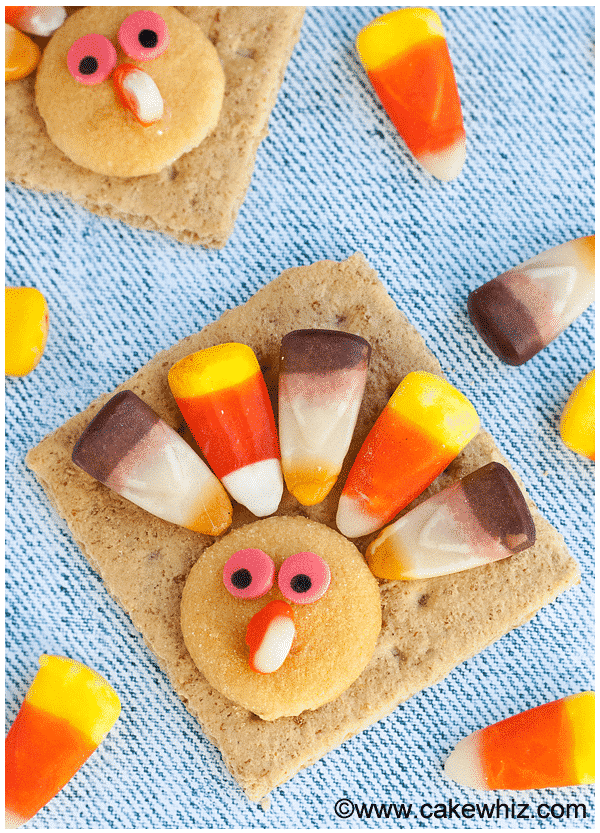 He had a GREAT time and kept saying" "Tukeee! Gobba! Gobba!" hahaha
I just LOVE it when he says stuff in his baby language! 😛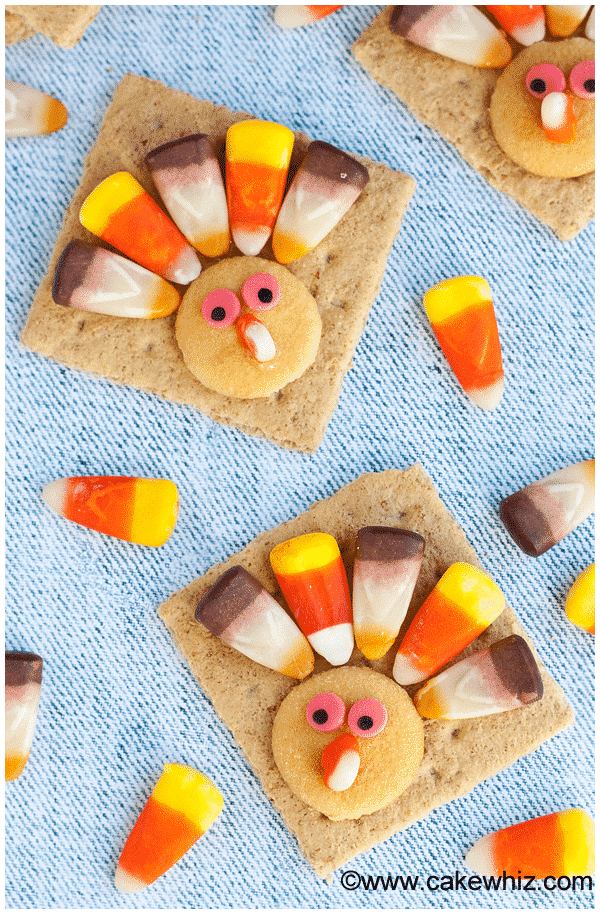 I was thinking about making turkey cookies with royal icing or fondant but I think these turned out better and cuter.

MY OTHER RECIPES
They are definitely easier to make and it's a great EDIBLE CRAFT for kids, especially during Thanksgiving.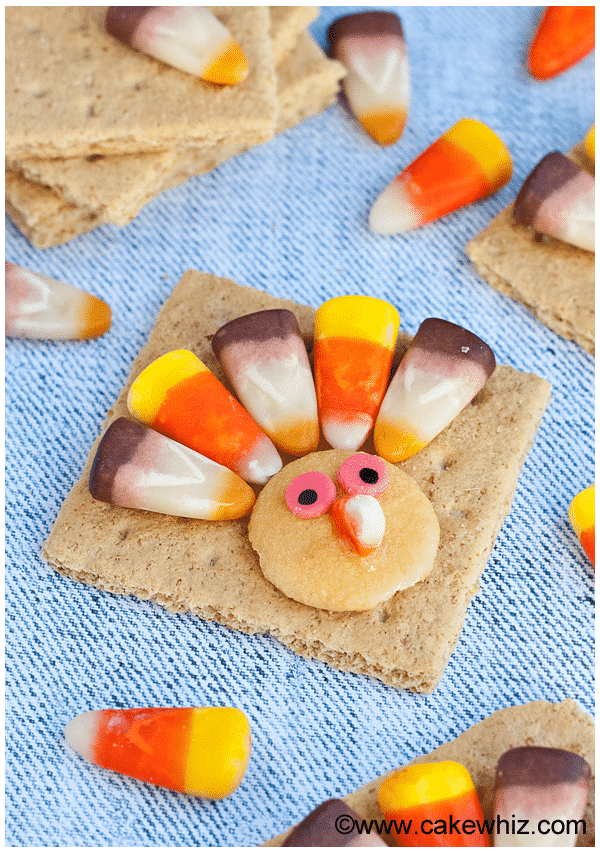 Making these cookies requires NO baking, NO mess and NO hassle… YAY! 😀
You just have to use store-bought stuff like graham crackers, Nilla wafers and candy corns.
Thankfully, I had all those things at home and I am sure you do, as well!  😀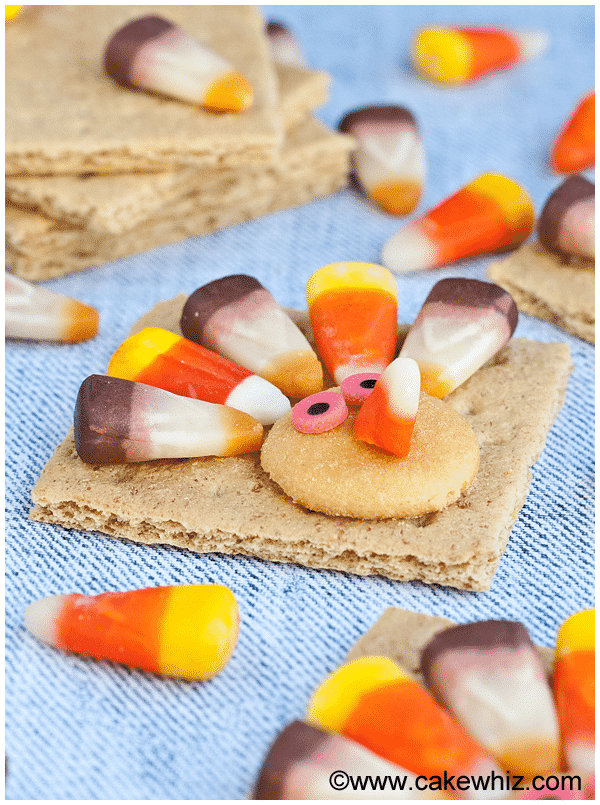 Btw, in case you don't know…candy corns are a PAIN to photograph, especially the classic orange and yellow ones!
Normally, I like vibrant colors BUT the orange section on candy corns are just too bright and they tend to get over-exposed! :S
Anyone have any good TIPS on photographing these candies properly?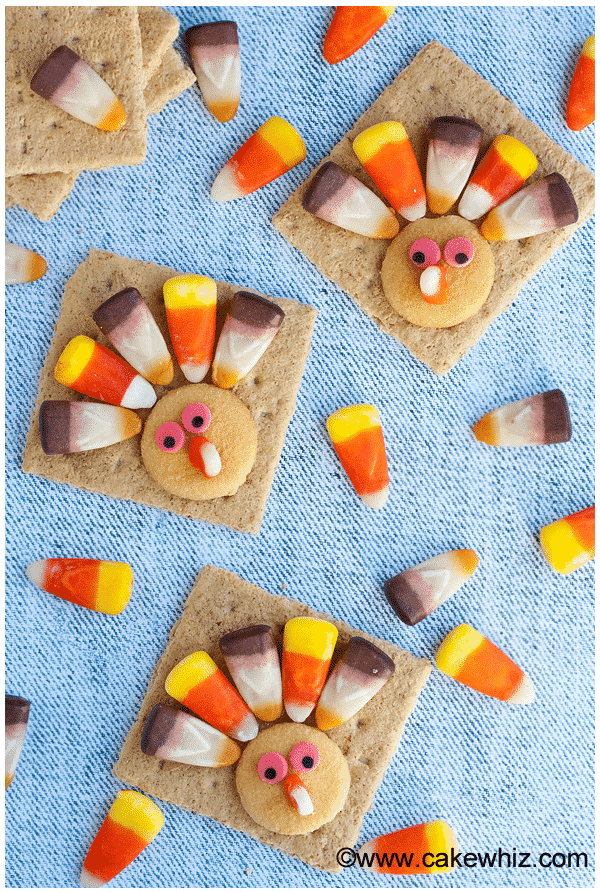 To make these easy turkey cookies, you will need the following supplies/ingredients:
Graham crackers
Mini Nilla wafers
Corn syrup or buttercream icing
Candy corns (orange, yellow and white colored ones)
Candy corns (brown, white and yellow colored ones)
Paintbrush
Round confetti sprinkles
Black edible marker
And here are the steps:
Step 1:
Position your graham cracker in a diamond orientation.
Brush some corn syrup or buttercream icing in the center of the graham cracker.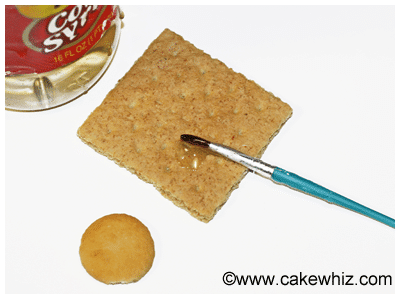 Step 2:
Stick the mini Nilla wafer near the bottom.
Then, stick the candy corns on top of the Nilla wafer, in alternating colors.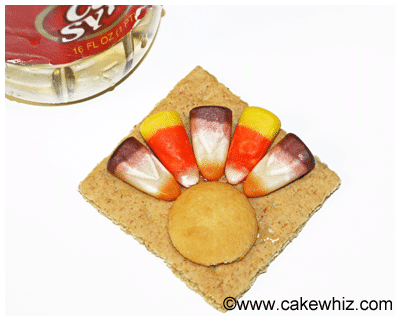 Step 3:
Use a black edible marker to draw eyeballs on 2 round  confetti sprinkles.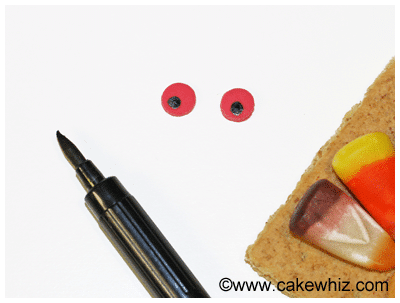 Step 4:
Stick these eyes on the Nilla wafer.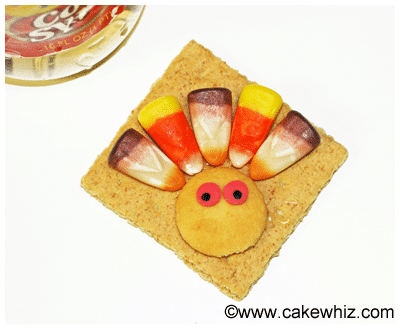 Step 5:
Break up some of the orange candy corns in half.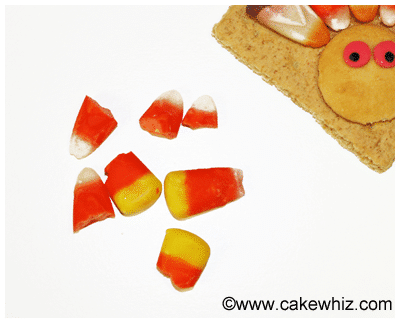 Step 6:
Stick the top pointy portion of the broken candy corn below the eyes, using some corn syrup.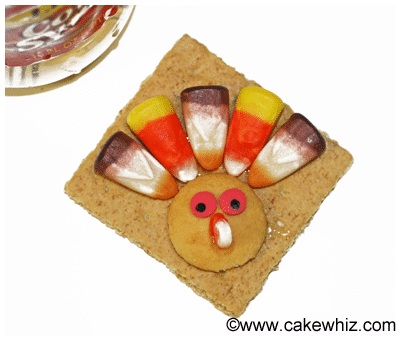 And you are done!
See… I told you they were easy peezy to make! 😀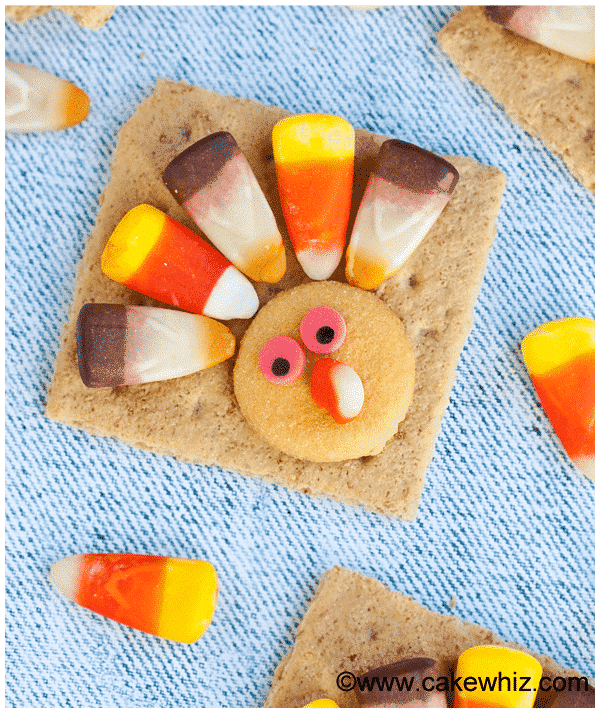 If you liked these turkey cookies, you might also like some of these other Thanksgiving treats…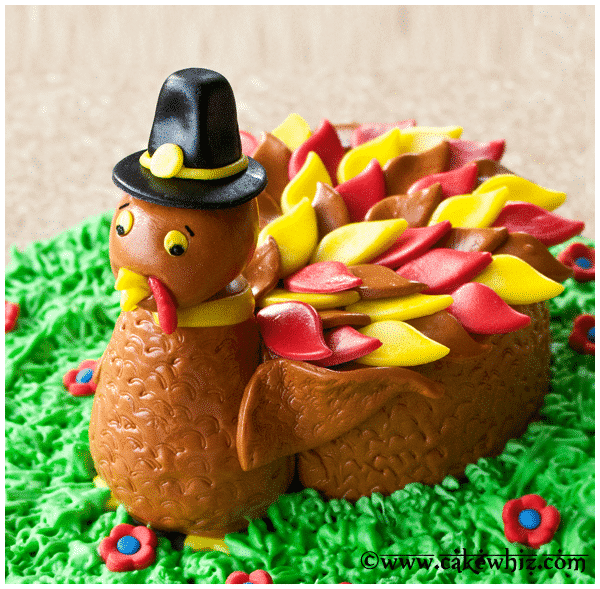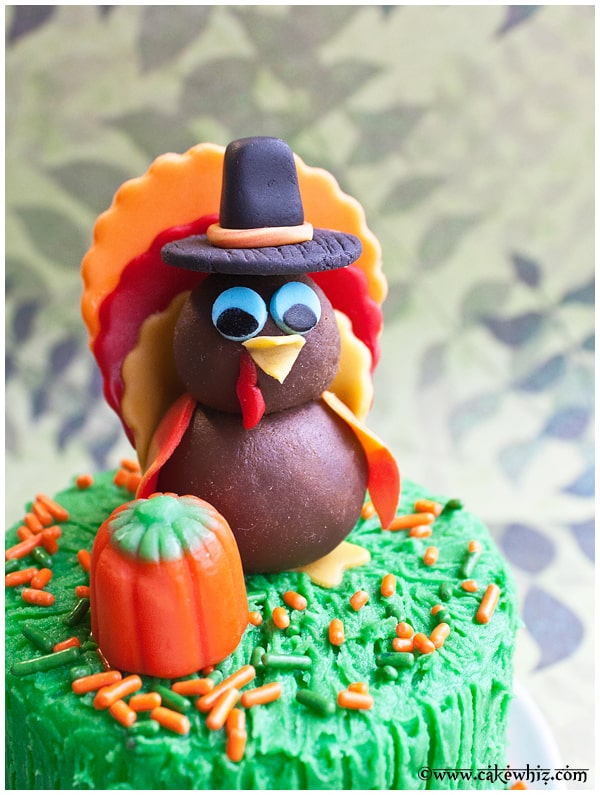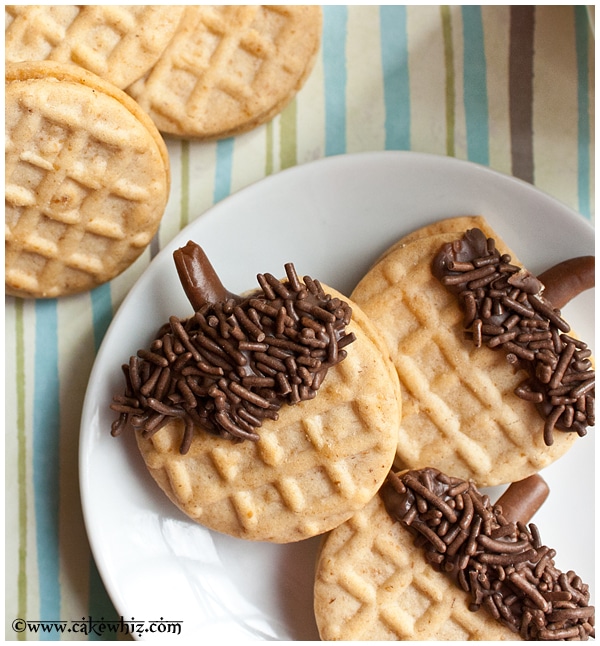 Until next time, tata my lovelies!