HOLY MOLEY! It has been soooo hot these past few days that I am starting to miss winter.
Oh my God! I can't believe I just said that! lol.
Yesterday, I swear I thought the air conditioning had stopped working but it hadn't… it was working just fine!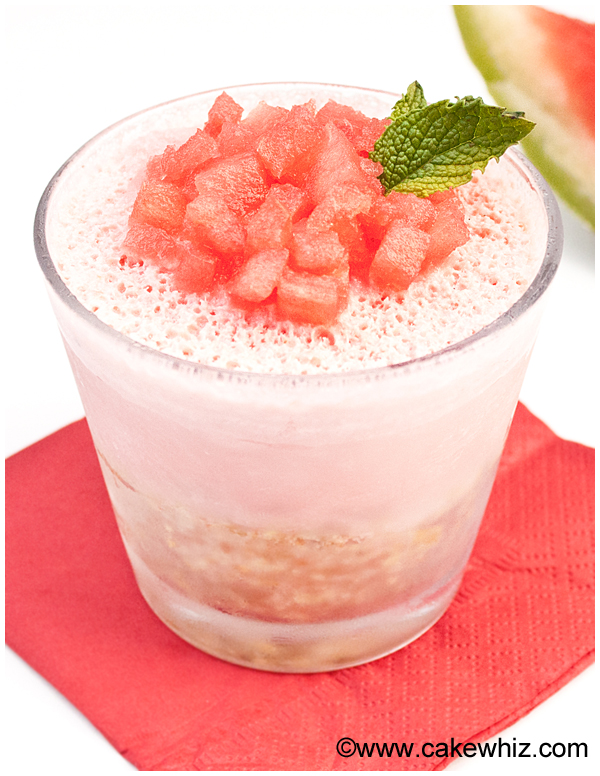 Even though I was sweating like a pig, I was CRAZVING something sweet but turning on the oven to bake anything was out of the question! lol!
So, I made mini watermelon ice cream pies (or watermelon ice cream tarts???? I don't know what to call them … my CONFUSION in distinguishing a tart from a pie continues :S).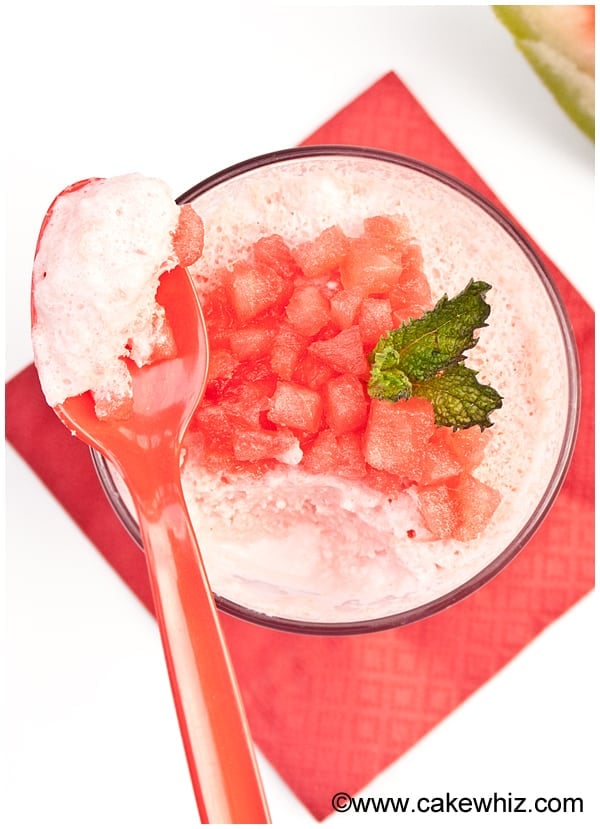 MY OTHER RECIPES
Honestly, this was one of the most REFRESHING desserts I have enjoyed in a very long time.
I DON'T have an ice cream maker.
So I couldn't make watermelon ice cream from scratch.
But, MIXING some watermelon juice with vanilla ice cream worked just as well!!!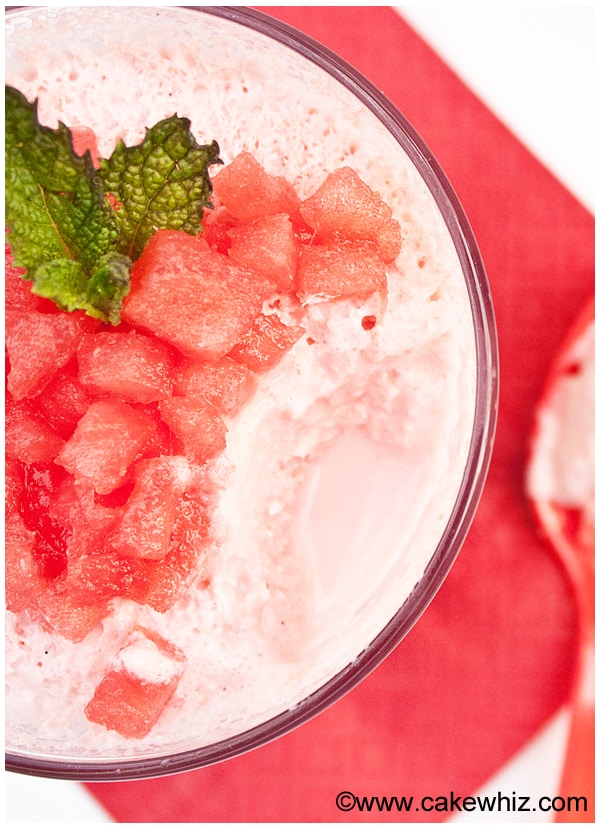 Now,I am a little CRAZY and prefer a bit of crunch in my ice cream which is why I made a simple no-bake cookie crust for the base.
You can OMIT this step if you are not the "crunch- loving" type and just ENJOY the ice cream 🙂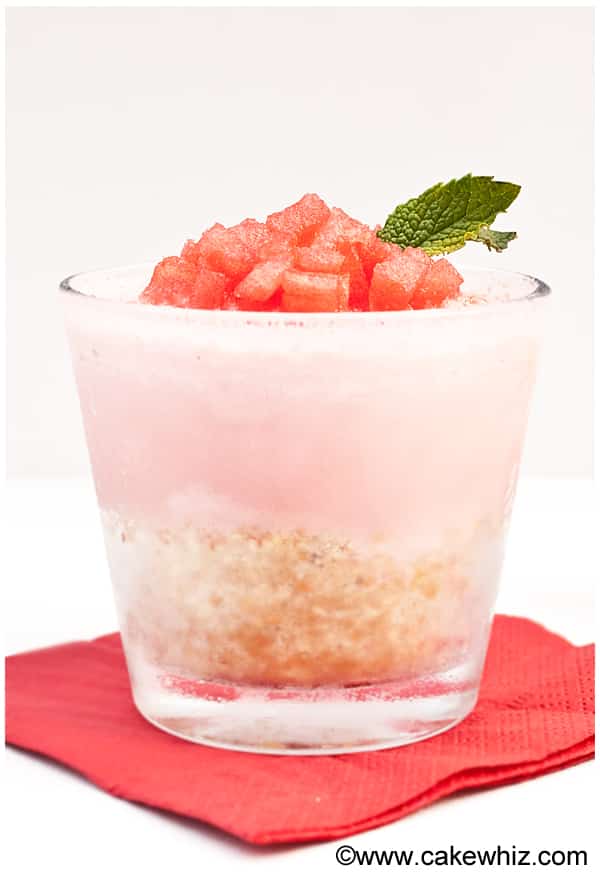 When it came time to take pictures of these mini pies, I was very EXCITED but that soon changed when I realized how HOT it was in the balcony!!!
That's where I take most of my pictures.
I thought I was going to  pass out there which is when I decided to BITE into one of these pies and help myself …haha 😛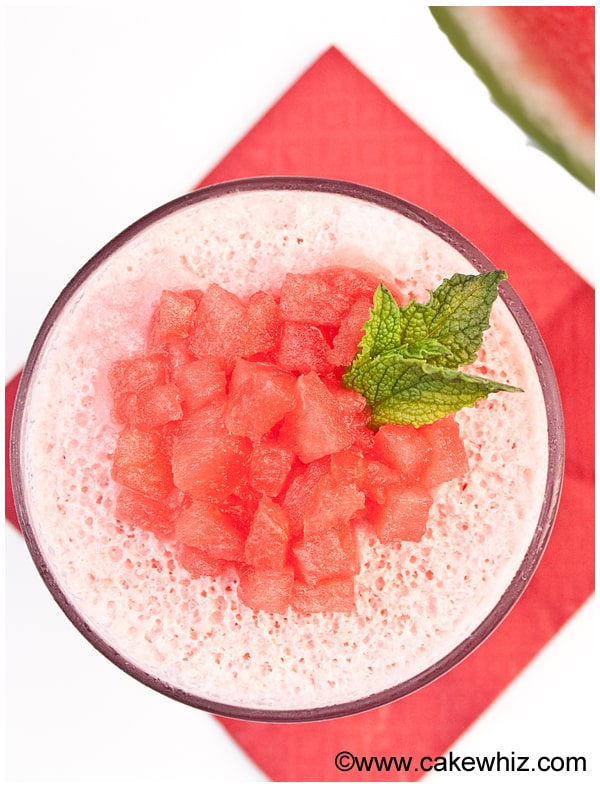 By the way, I noticed a few WEIRD things about these mini watermelon ice cream pies…
– When these pies are frozen for longer than an hour, the ice cream gets quite hard. So, allow it to sit at room temperature for a little bit before digging in.
– These pies taste great the day they are prepared but taste a little unusual the next day. I can't really explain "why" or "how" but something is totally off the next day. God knows why :S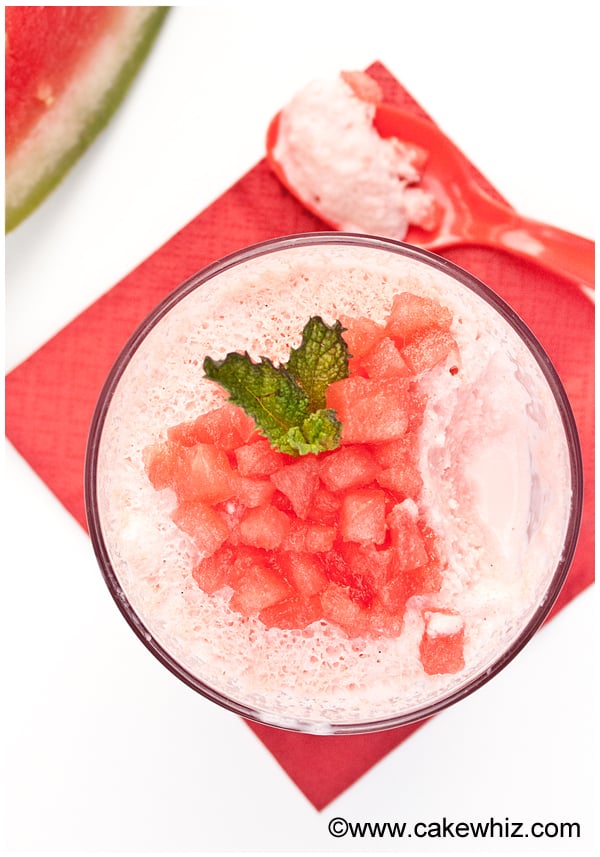 To make these mini watermelon ice cream pies, you will need the following ingredients:
1 cup fresh watermelon juice
2 cups vanilla ice cream
No-bake cookie crust (I used the cookie crust recipe from my chocolate pudding tart)
Red food coloring
Small watermelon chunks
Mint leaves 
Note:
I made individual mini pies. You can easily make a  i pie in a springform pan.
And here are the steps:
Step 1:
Prepare cookie crust base in glasses. I like the way this crust tastes… simple yet tasty.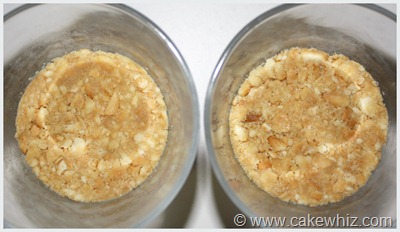 Step 2:
Toss some watermelon pieces in a blender and blend it until you have no lumps and you end up with a juice-like consistency. Do not add water and make sure there are no seeds.
Now, pour 1 cup of watermelon juice and 2 cups of vanilla ice cream in a deep bowl. The ice cream should not be completely frozen. I let my ice cream sit on the counter for 20 minutes until it became slightly soft… not watery!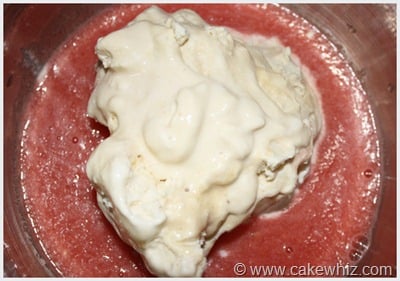 Step 3:
Use a hand-held blender to mix the ice cream and watermelon juice until everything is well-blended.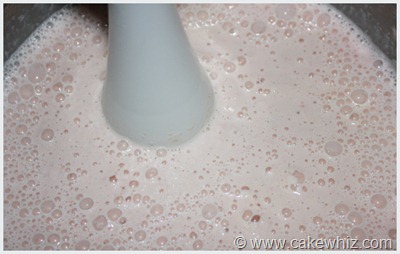 Step 4:
Add a drop or two of red food coloring just to give this ice cream a "pop" of pink.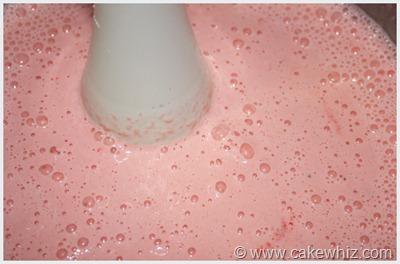 Step 5:
Pour this ice cream into your cookie-crusted glasses.
Place these glasses in the freezer and for about 45 minutes.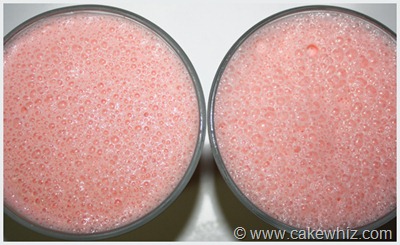 And you are done!
Before serving, toss some small watermelon chunks on the top and garnish with a few mint leaves.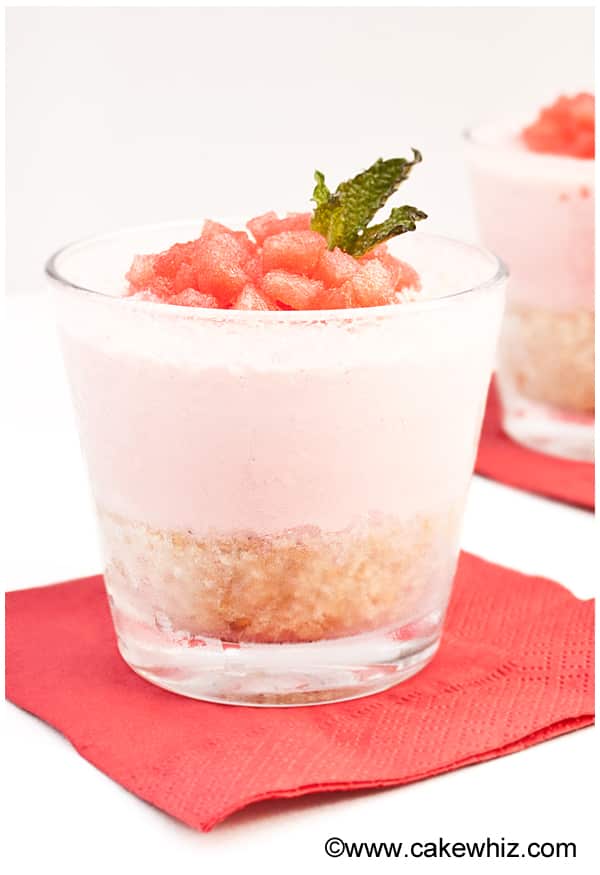 Well, that's all for today.
If you liked this recipe, you may also like some of these other fruity recipes: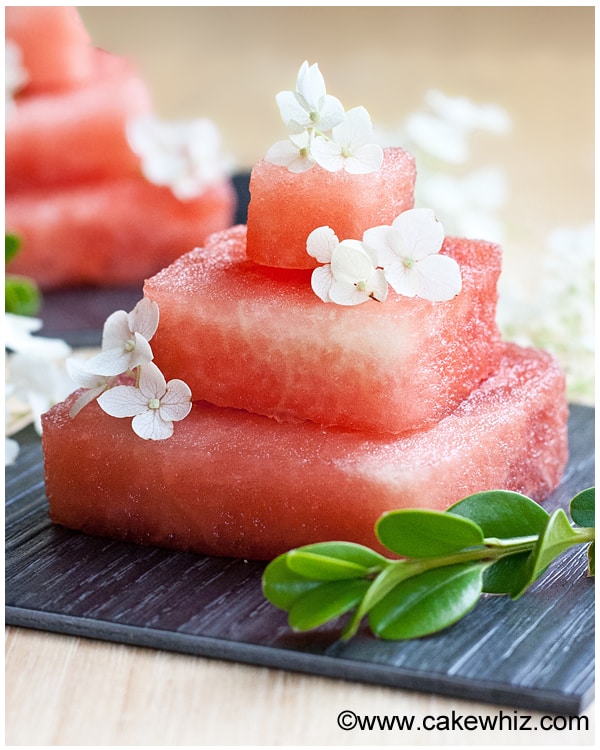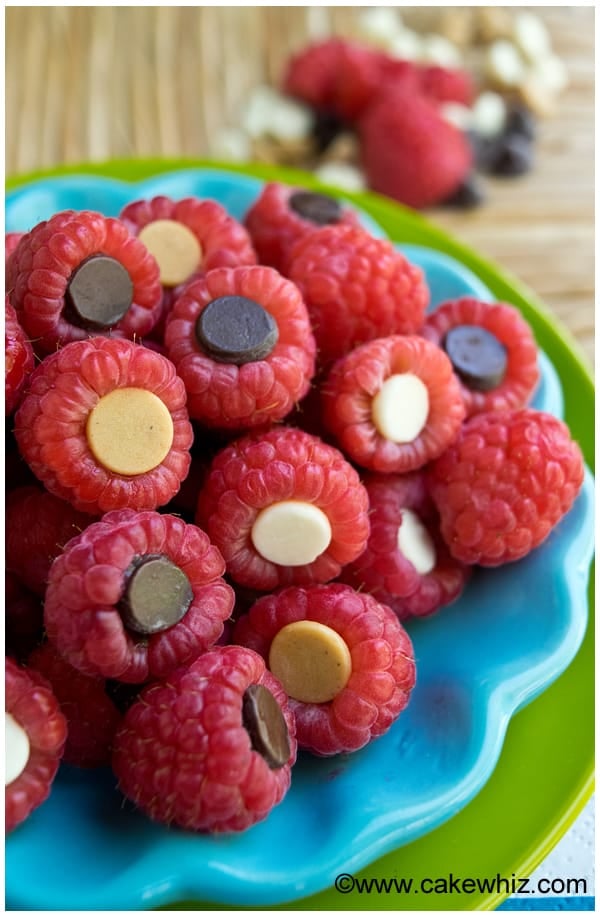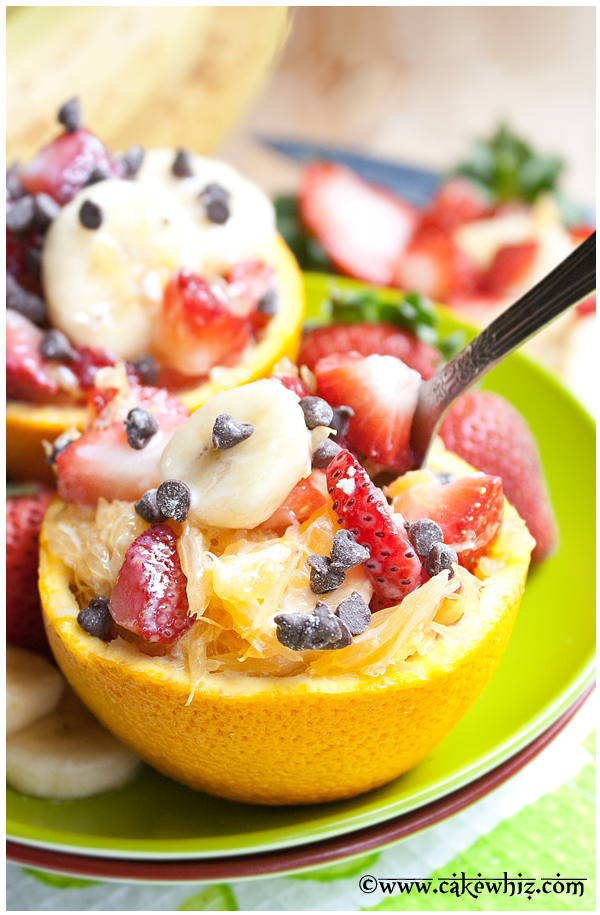 Until next time, tata my lovelies 🙂