Easy recipe for a delicious and creamy 2 ingredient chocolate ice cream. Vegan, gluten free and dairy free! A refreshing guilt free treat for Summer time!
The heat must be getting to me these days coz I basically want to eat ice cream ALL the time! lol
Unfortunately for me, I need to keep my cholesterol level in check and ice cream has an INSANE amount of cholesterol, thanks to all that heavy cream.
I was telling my Mom about this last week (well,,,, more like WHINING about it…lol) and how all the fat free ice creams I have made or bought tasted like crap! 
So, my Mom told me that her best friend makes this really good HEALTHY 2 ingredient chocolate ice cream… She called her up and got the recipe for me.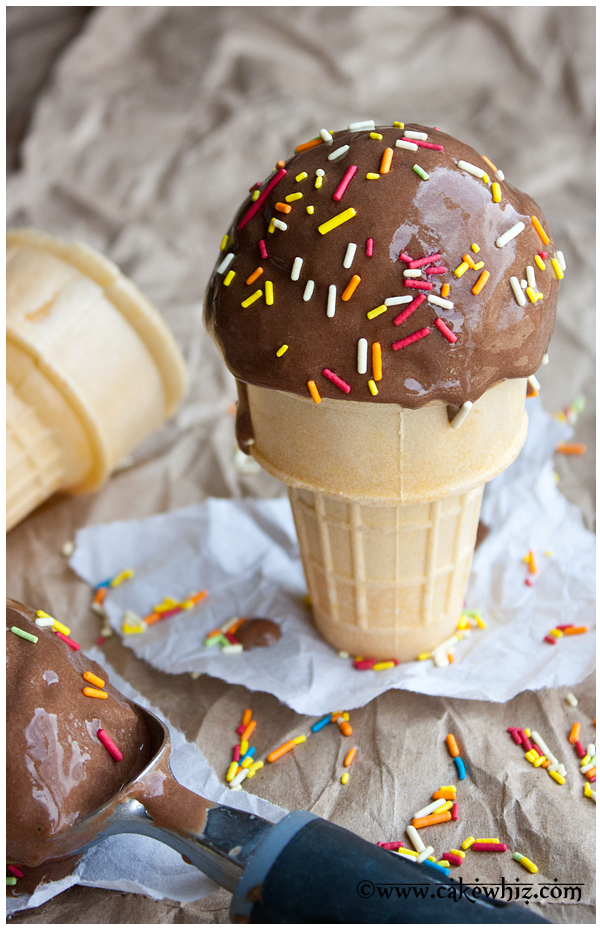 When I saw the recipe, I had half a mind to just forget about it coz there were just 2 ingredients…
Bananas, cocoa powder and very little milk (which was optional).
So, technically …ONLY TWO INGREDIENTS!

MY OTHER RECIPES
All I could think was: What the heck sort of a recipe is this?!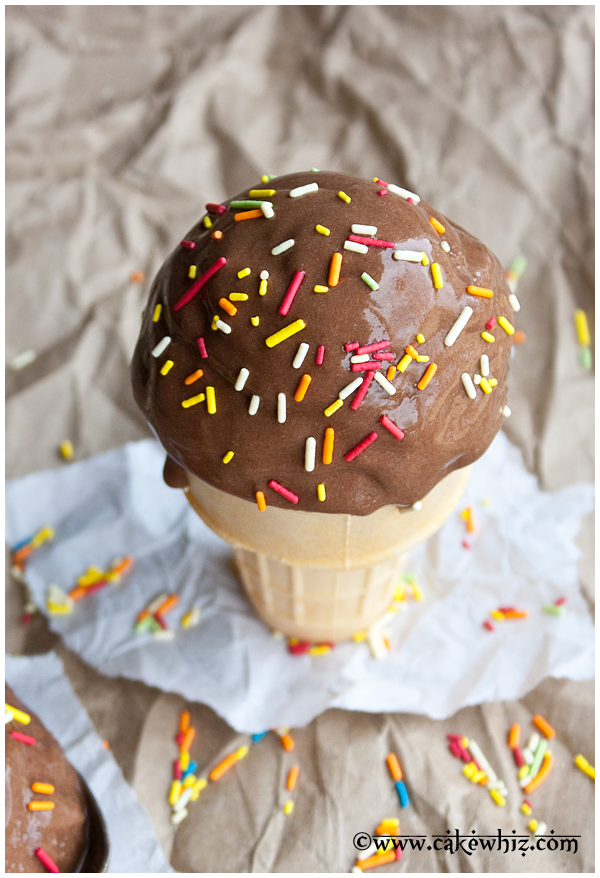 It also didn't help knowing that my Mom is NOT fond of chocolate and also has very UNUSUAL ice cream preferences such as pistachio, lychee,mangos and pomegranates… YIKES! 
So, in my mind…I was sure this ice cream would taste like something unbelievably HORRIBLE…lol.
But when my ice cream cravings hit again last week, I thought: "Screw it! Let's give it a shot. How bad can it be?! It's BETTER than eating a whole tub of ice cream that's STARING at me from the freezer…"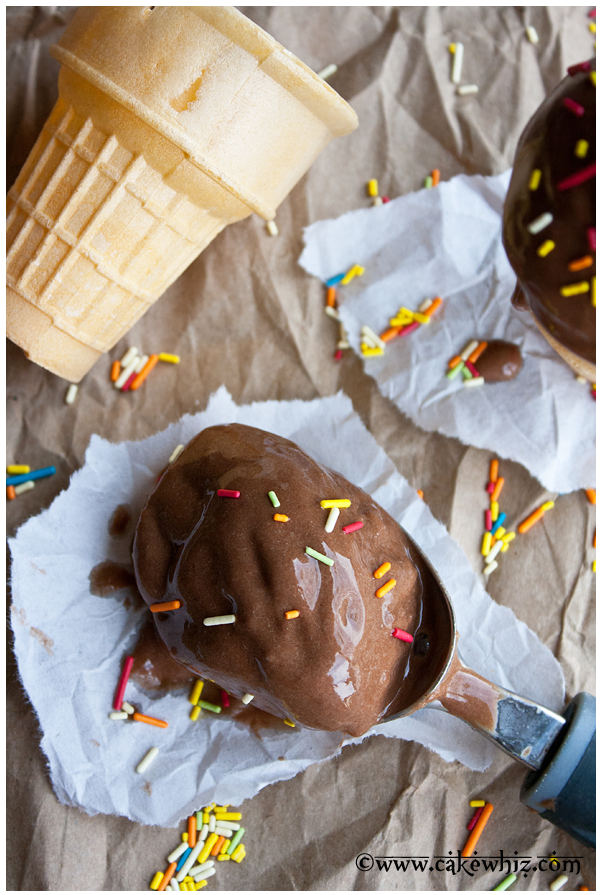 Shockingly, this 2 ingredient chocolate ice cream is the BEST ice cream I have ever made!
And my favorite part is that it's soooooooooo EASY to make…NO ice cream maker! NO churning! NO mess!
Healthy, Raw and Vegan!
Practically fat-free! NO cholesterol! NO heavy cream! NO dairy and NO egg yolks!
And OMG! So creamy and chocolicious… PURE BLISS!
This is exactly the type of ice cream I have been looking for… healthy but doesn't taste healthy! lol.
To make this skinny 2 ingredient chocolate ice cream, you will need the following ingredients:
1 1/2 bananas
3 tbsp unsweetened cocoa powder
2 tbsp dairy free milk- OPTIONAL (such as coconut milk, rice milk, almond milk or soy milk)
And here are the steps:
Step 1:
Slice your bananas into small circular pieces.
Step 2:
Line the banana pieces on a tray and place it in the freezer until they harden (about 2 hours).
Step 3:
Now, place the banana pieces, cocoa powder, and milk in a strong blender or food processor until everything is blended properly.
Note 1:
The mixture will start to look crumbly and odd when you first start blending. But, don't worry… keep going and eventually, you will have a soft-serve ice cream consistency.
Note 2:
The original recipe states that milk is optional but my food processor isn't very strong. So, I had to definitely add milk to get things going. You can omit milk if you have a high quality blender or food processor. 
Step 4:
Enjoy right away or you can store this in a freezer container for later.
Note:
You will have to let the container sit out for 10-15 minutes at room temperature after you remove it from the freezer so as to let the ice cream soften a bit.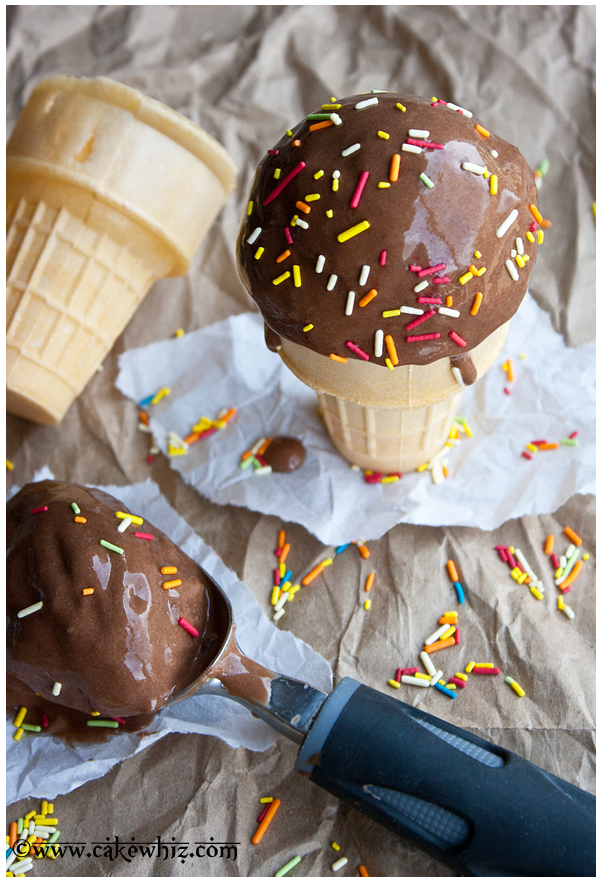 Well, that's all for today.
Until next time, tata my lovelies!