How to Make Easy Fondant Buttons
Use this cake decorating tutorial to learn how to make easy fondant buttons in various fun shapes. Great for decorating baby shower cakes and cupcakes.
These easy fondant buttons truly give new meaning to the saying "as cute as a button."
Don't you agree? heheh.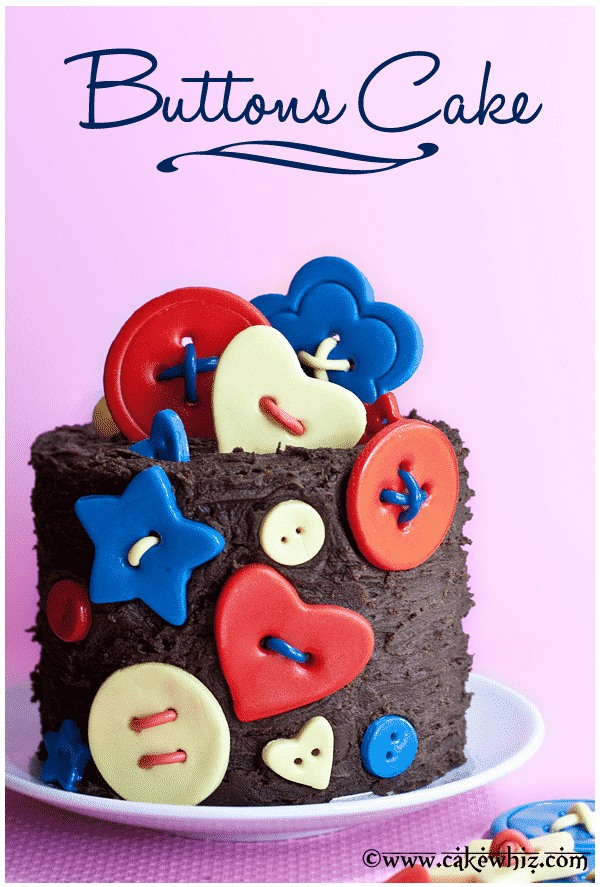 I know buttons are usually round but that's just so BORING!
So, after I made those plain round fondant buttons, I made some FUN ones that look like flowers and hearts!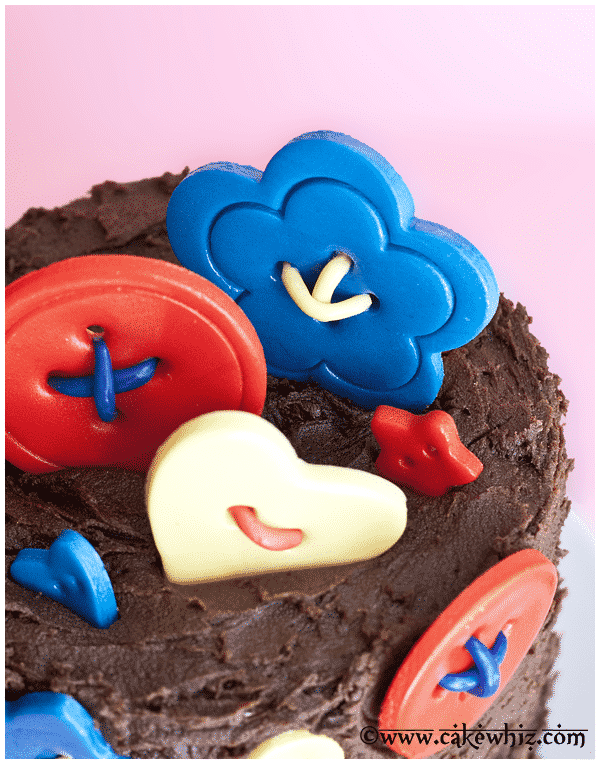 These fondant buttons would be PERFECT for decorating baby shower cakes and cupcakes.
You can even make the buttons in DIFFERENT colors to match the color theme of the party!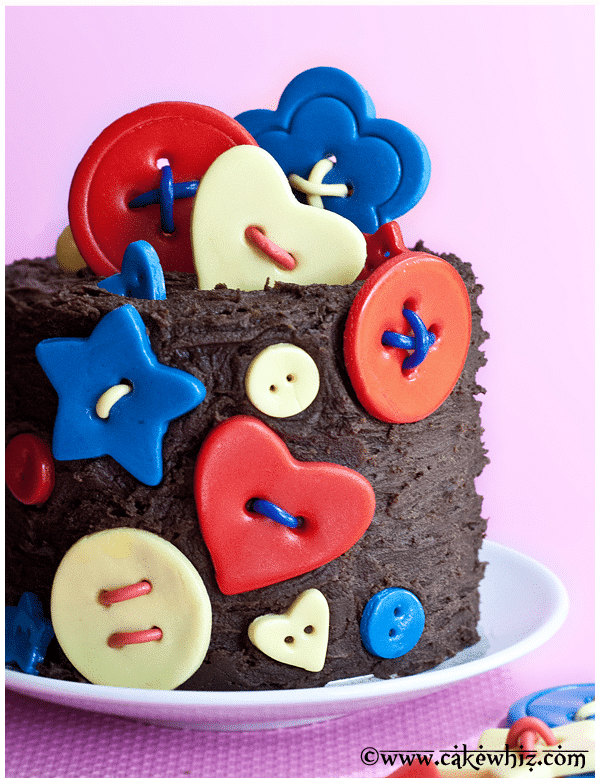 For this easy fondant buttons tutorial, you will need the following ingredients and supplies:
Marshmallow fondant
Coconut cream chocolate frosting
Banana chocolate chip cake
Various shapes of medium & small cookie cutters
Toothpicks
Water
Paintbrush
And here are the steps:
Step 1:
Roll out marshmallow fondant and use various cutters to cut out shapes.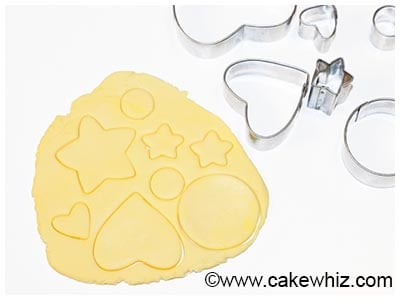 Step 2:
Leave some pieces as is.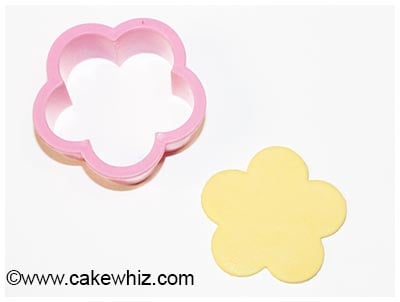 Step 3:
On some of the button pieces, press a smaller sized cutter of the same shape slightly so as to create an outline/indentation.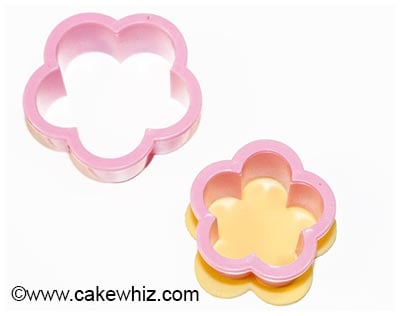 Step 4:
You will end up with something that looks like this…
Use a toothpick to make two holes near the center of this fondant button.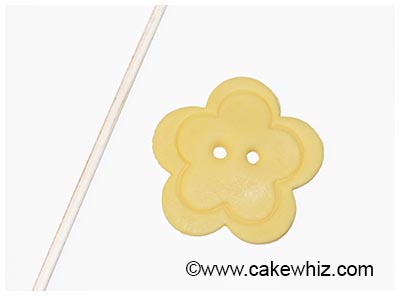 Step 5:
On some pieces, you can make three holes (if you like!).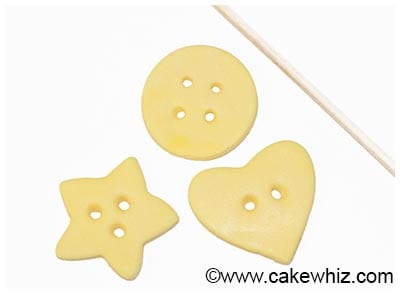 Step 6:
On some pieces, you can show threading by rolling a thin fondant rope and sticking it across the two holes, using very little water.
Allow these fondant buttons to dry overnight or until they become hard.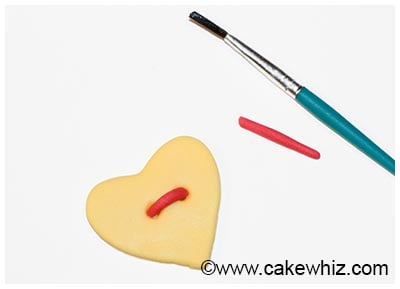 Step 7:
Bake your cake and frost it in icing.
Give it a rough textured look with your spatula.
Stick the fondant buttons on your cake and you are done!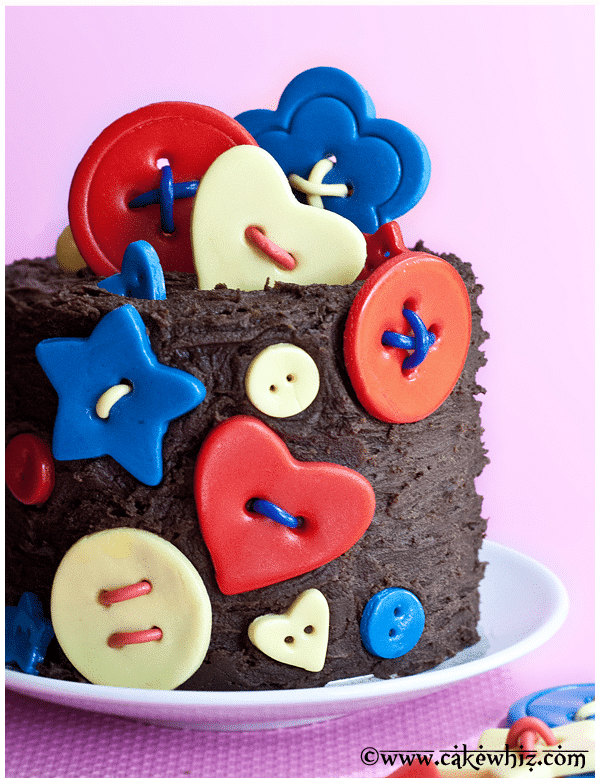 Well, that's all for today.
If you liked this cake, you may also like some of these other cute cakes…
Baby Einstein Caterpillar birthday cake
Until next time, tata my lovelies!