Harry Potter Golden Snitch Truffles
Transform store bought truffles into Harry Potter Golden Snitch Truffles. Super easy to make and perfect for a Harry Potter party or movie marathon.
I am a geeky obsessed FAN of Harry Potter and these Harry potter golden snitch truffles were bound to show up on the blog sooner or later! hehe.
I don't even know how many times I have read the books and watched the movies, although I must admit that I PREFER the books way more than the movies.
The WEIRD thing is that when the Harry Potter craze was going strong, I wasn't really into it.
I didn't even read the first book until the final book was released…lol.
That's when I REALIZED what I was missing out…hehehe.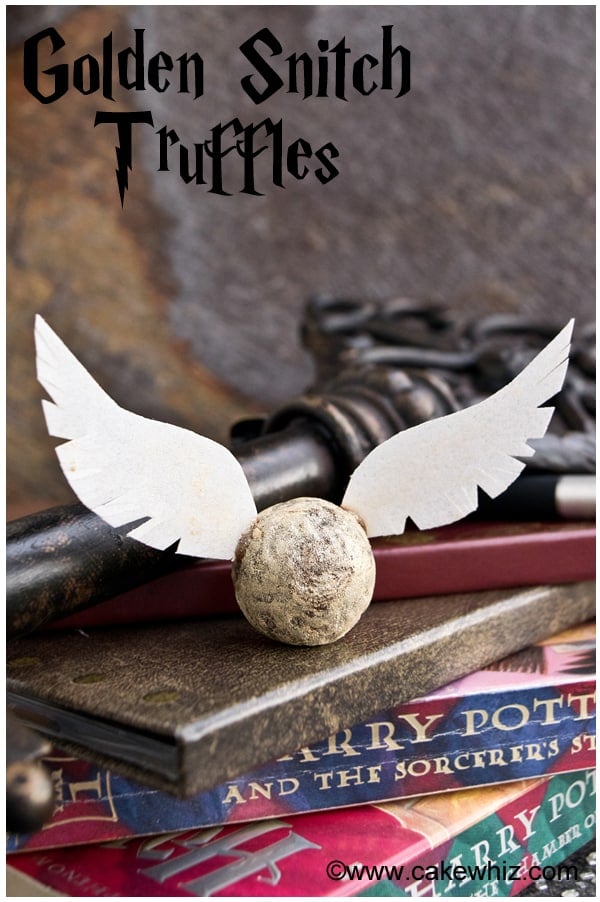 Did you guys know they will be RELEASING Harry Potter spinoff movies soon? I am so excited!
A few of my other nerdy friends and I got together to make some FUN Harry potter inspired treats.
I made these super EASY Golden Snitch truffles.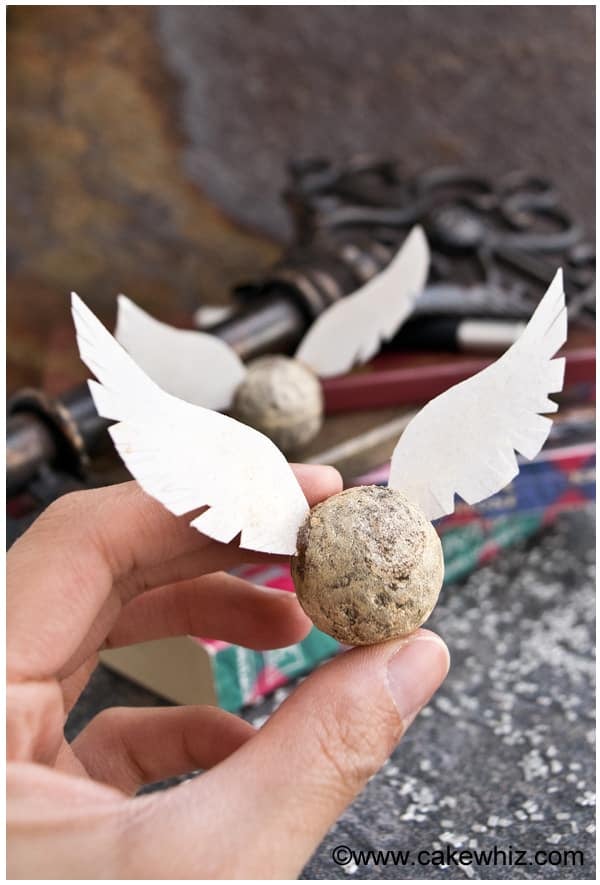 Look at how CUTE it is!
This entire snitch ball is EDIBLE… Even the wings!
Those are made with wafer paper.
As for that shiny golden color, I used Wilton's gold pearl dust but you can easily use golden edible spray.
The little one decided to take a quick BITE of these golden snitch truffles, as soon as I went to answer a call…lol.
Then, he got very EXCITED upon seeing his golden fingers…heheh.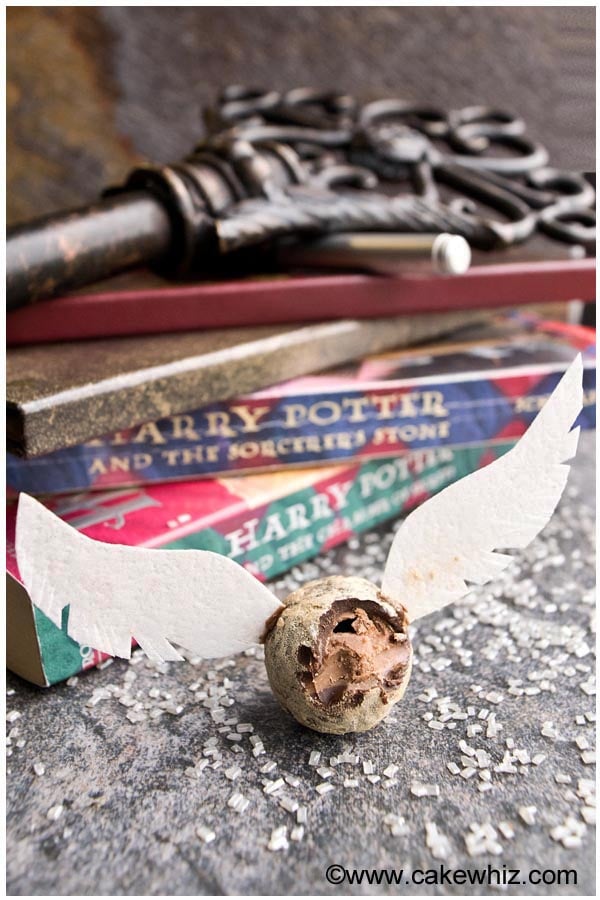 To make these Harry Potter golden snitch truffles, you will need the following supplies/ingredients:
Store bought chocolate truffles (such as Lindt)
White wafer paper
Wilton's golden pearl dust
Melted chocolate in a piping bag or squeeze bottle
Paintbrush
Scissors
And here are the steps:
Step 1:
Unwrap a truffle ball and brush it entirely with golden pearl dust.
Note:
I highly recommend wearing disposable plastic gloves when holding onto the ball and brushing it with pearl dust. If not, the warmth of your fingers will cause the truffle to melt and create ugly smudges.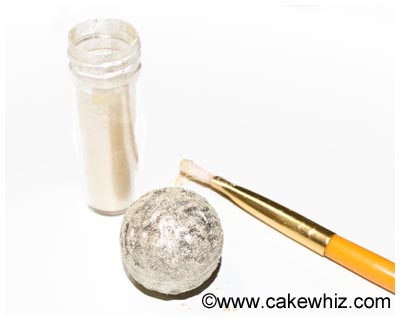 Step 2:
Now, cut out two wing shapes (same size) out of wafer paper.
Brush some gold pearl dust on the wings.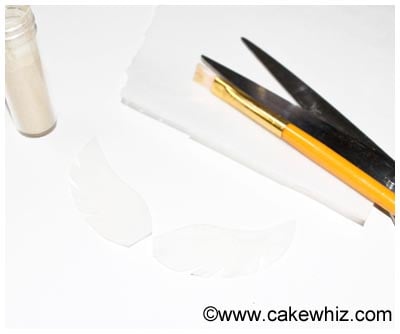 Step 3:
Squeeze a bit of melted chocolate on the sides of the golden truffle.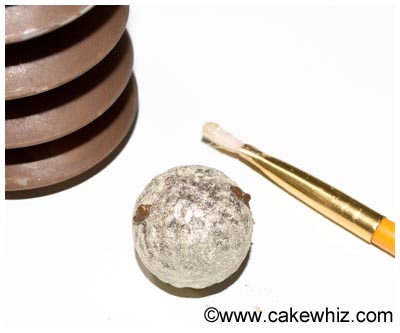 Step 4:
Stick the wafer paper wings on the melted chocolate.
You will have to hold them in place for about a minute to really secure them.
And you are done!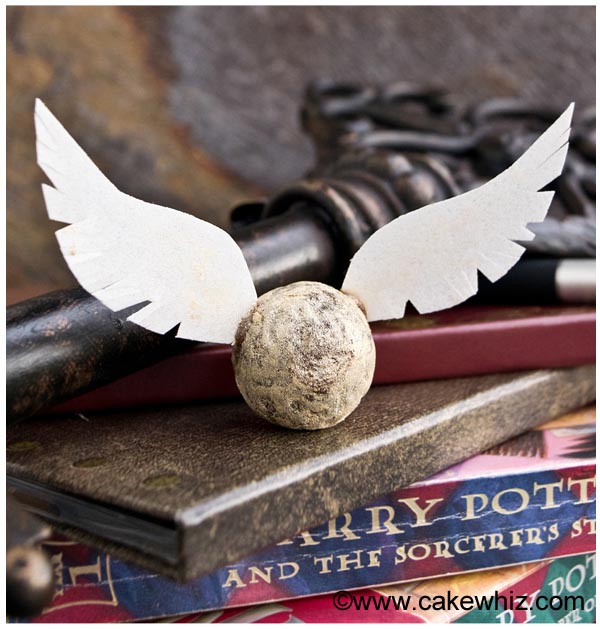 Well, that's all for today.
If you liked this post, you may like some of these other truffle recipes too…
Mocha caramel cookie dough truffles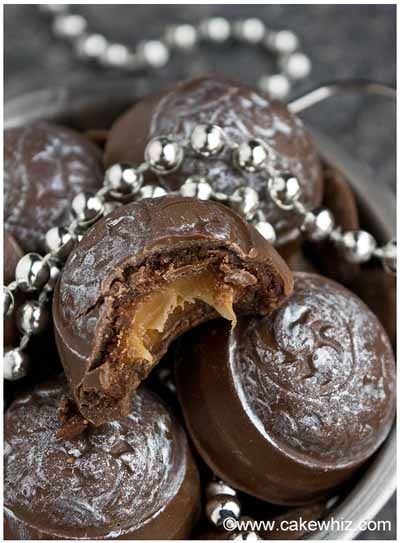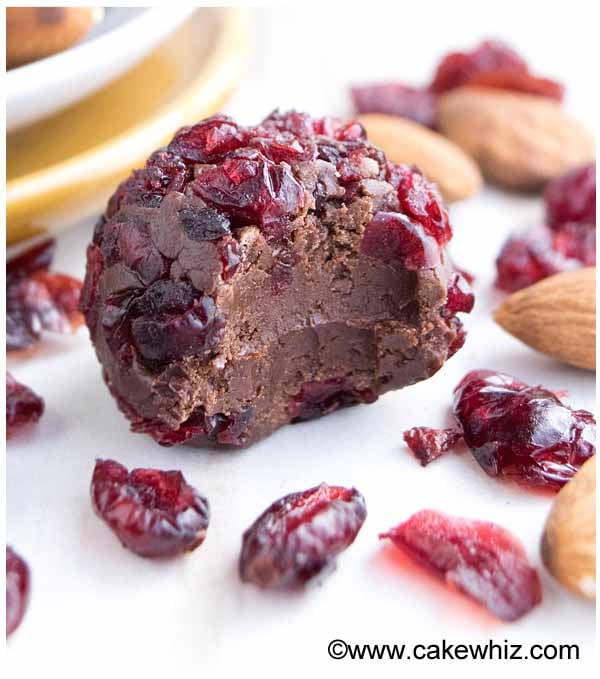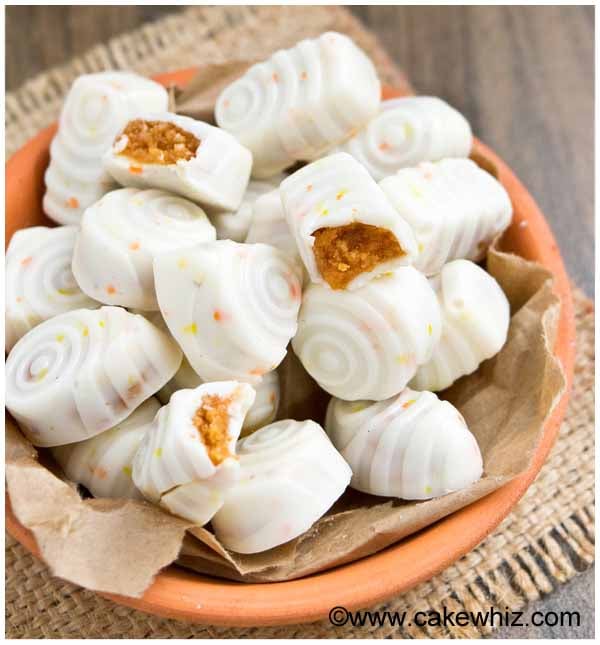 Until next time, tata my lovelies!