Have you ever seen a cake which you desperately want to make but you end up getting busy with other stuff and that cake NEVER sees the light of day???
For me, it's this Easter BUNNY cake.
I first saw it in Country Living a couple of years ago and ever since, I have been telling myself: "I am going to make that cake tomorrow."
But for some reason, that "tomorrow" never comes… lol.
This cake is surprisingly EASY to make and SIMPLE enough that even kids can help.
This is also a GREAT cake for anyone who does not like fondant because all the details are made with coconut and jelly candies!
In my humble opinion, this bunny cake is PERFECT for your Easter party 😀 

MY OTHER RECIPES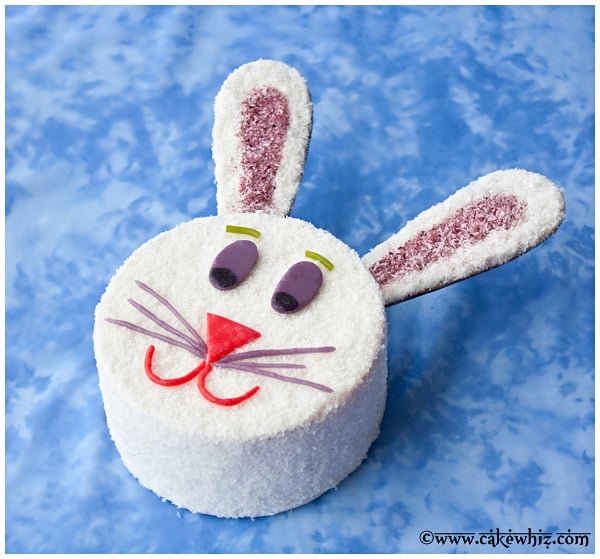 To make this Easter bunny cake, you will need the following ingredients and supplies:
Carrot cake
Buttercream icing
4 cups shredded coconut
Colorful jelly candies
Pink and purple gel coloring
Black edible marker
Scissors
Popsicle sticks
Cardboard pieces
Hot glue gun
And here are the steps:
Step 1:
Bake your cake and allow it to cool down to room temperature.
Then, frost it in white buttercream icing.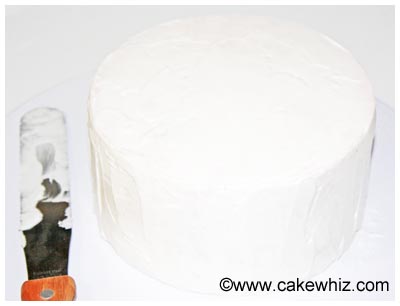 Step 2:
Cover the cake fully with shredded coconut.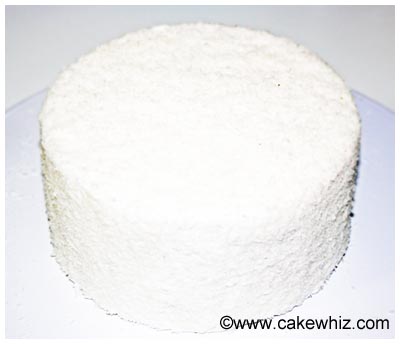 Step 3:
Cut out two ear shaped cardboard pieces.
They should be the same size.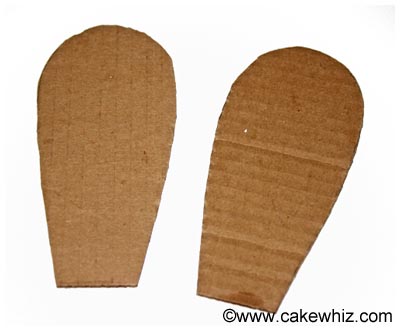 Step 4:
Spread a thin later of frosting on each ear.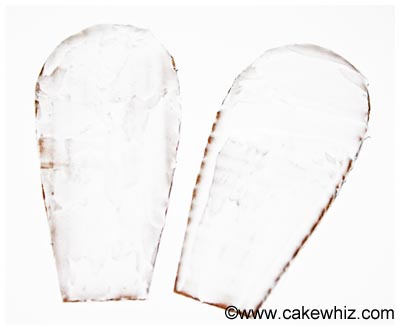 Step 5:
Cover the center of the ears with pinkish/purplish shredded coconut and cover the edges of the ears with regular coconut.
Keep these ears aside for now.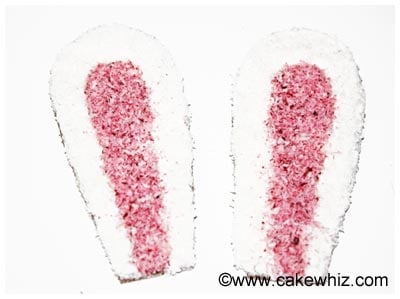 Step 6:
Push two popsicle sticks into the top of the cake.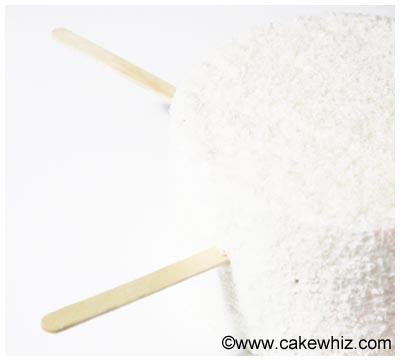 Step 7:
Use a hot glue gun to stick those cardboard ear pieces on top of the popsicle sticks.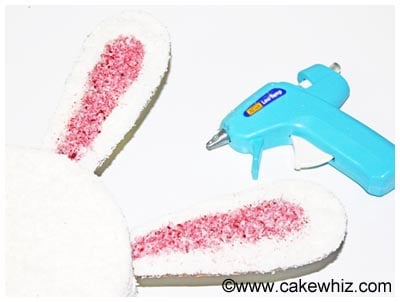 Step 8:
Now, make the eyes, nose, whiskers and mouth with colorful jelly candies.
Tip:
Jelly candies are really easy to cut with scissors and you can even flatten them with a rolling pin and you can also draw on them with edible markers.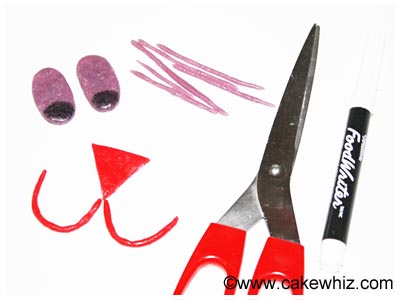 Step 9:
Stick all these facial features on the bunny cake with some buttercream icing.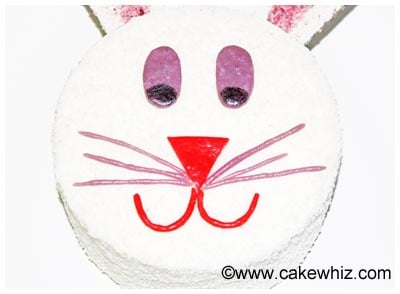 And you are done with your cute Easter bunny cake! 😀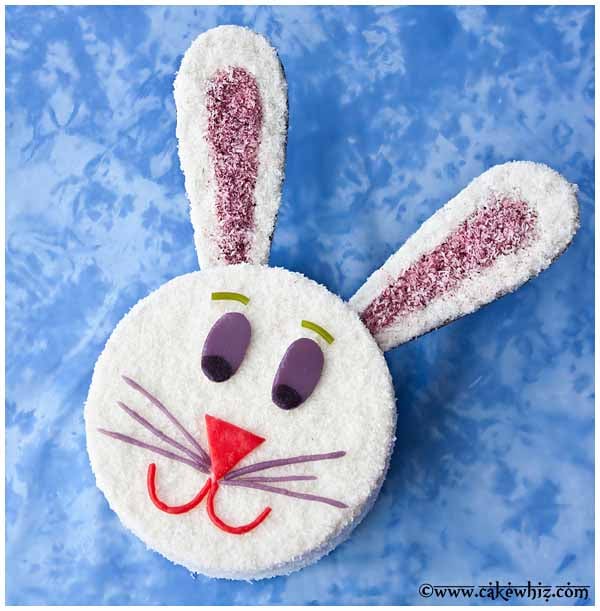 Well, that's all for today.
If you liked this post, you may also like some of these other Easter dessert ideas…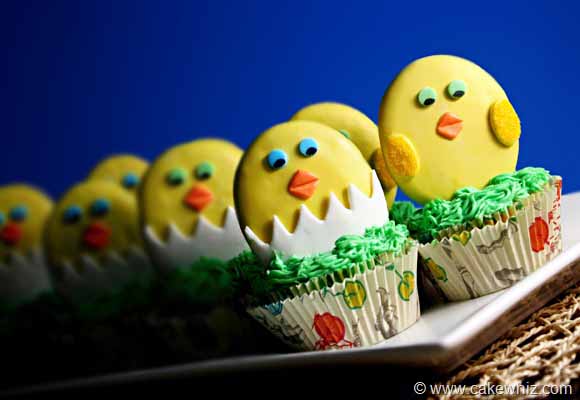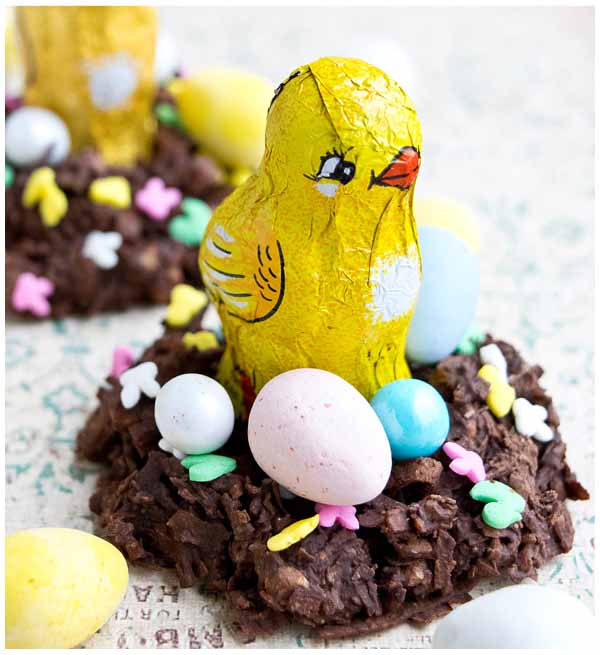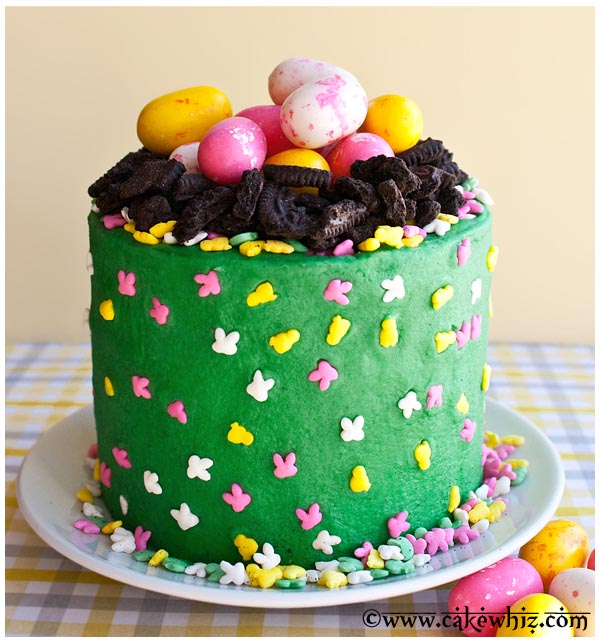 Until next time, tata my lovelies 🙂