Black Bean Brownies
These black bean brownies are rich and fudgy and made with no flour (gluten free). They are packed with chocolate chips, peanut butter chips and walnuts.
I LOVE brownies but I am not too sure I can say the same about "black bean brownies." 
You see…I have NEVER gagged or spit out a brownie until I had the misfortune of trying black bean brownies for the first time! EEKS!!!! 
What really SURPRISES me is how popular black bean recipes are these days! 
In my opinion, they are just AS BAD AS those 5 minute mug cakes.
Both those things taste GOD AWFUL yet somehow, they are promoted as the best things out there!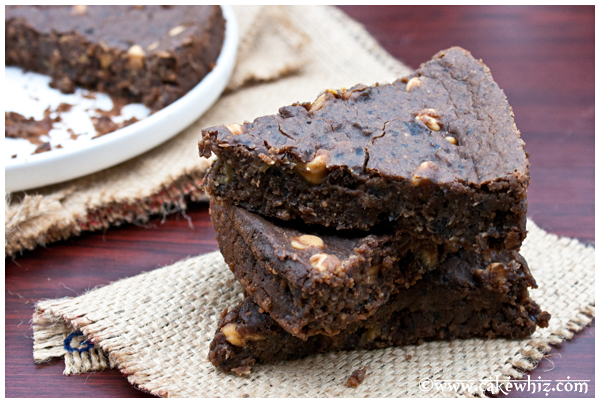 I am not sure who first developed this recipe but OH! How I would love to give them a piece of my mind!
Exactly what the heck were they thinking when they came up with this RIDICULOUS flavor combination???
It's the WORST thing I have ever tasted.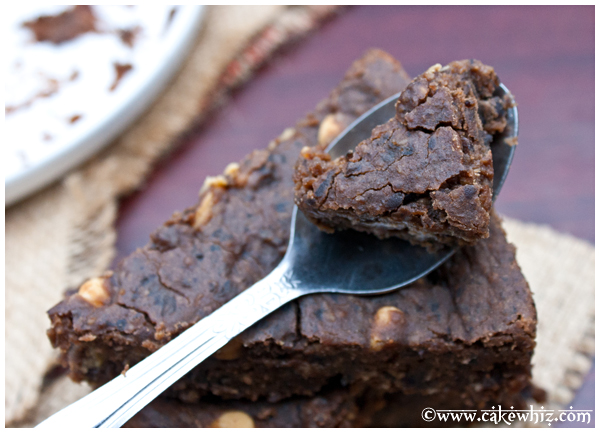 When these black bean brownies first came out of the oven, they deceived me coz they looked perfect…fudgy and chocolatey.
But upon taking my first bite, I was shocked by the awful texture and flavor that filled my mouth.
I just couldn't bring myself to swallow that bite and NO! I am NOT even exaggerating…It was that bad! I had to spit it out.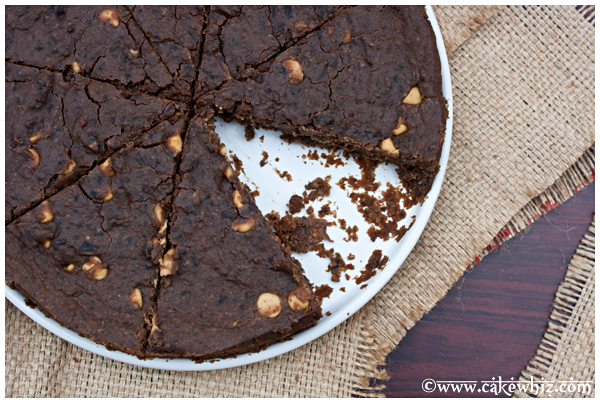 I thought maybe I didn't follow the recipe properly…
So, I went back and made those brownies again… STILL BAD!
Then, I tried 4 other popular recipes… STILL FREAKIN BAD!
Next, I made my own version by modifying a bunch of recipes…. BETTER but still didn't work for me!
After God knows how many hours, I was FRUSTRATED…I was TIRED… and I was OUT of black beans (lol!). 
Then, I realized something: Maybe there is nothing wrong with those recipes and the problem is with ME! Maybe I just don't enjoy the black bean texture or flavor in brownies…SIMPLE as that! 
By the way, among all the recipes I tried, I thought my version was slightly was better than the rest.
So, if you are a fan of black bean brownies, give these a shot and who knows? You may end up liking these…
And you are done!
Well, that's all for today.
If you liked this post, you may like some of these other brownie recipes too…
Fudgy brownies with crackly tops
Until next time, tata my lovelies!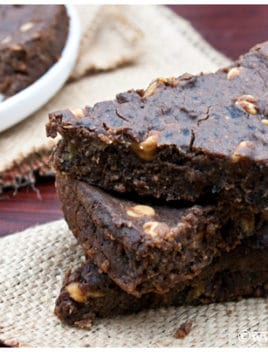 Black Bean Brownies
These black bean brownies are rich and fudgy and made with no flour (gluten-free). They are packed with chocolate chips, peanut butter chips, and walnuts.
Servings: 8 Slices
Course: Brownies, Dessert
Cuisine: American
Calories: 241 kcal
Ingredients
1 can Black beans 15.5 ounce
1/3 cup Cocoa powder
1/4 cup Olive oil
3/4 cup Granulated sugar
1/4 tsp Salt
3 Eggs Large
1 tbsp Vanilla extract
1/4 cup Chocolate chips
1/4 cup Peanut butter chips
2 tbsp Walnuts Roughly chopped
Instructions
Open your can of black beans. Drain and rinse the beans.

Add black beans, oil, cocoa powder, sugar, eggs, salt and vanilla extract in a blender. Blend everything until you have a smooth mixture.

Pour this mixture into a greased/floured cake pan (Dimensions: 8×3).

Sprinkle the chocolate chips, peanut butter chips and walnuts on the top and lightly press them into the mixture.

Bake at 350 degrees for about 25-30 minutes OR until the edges start to slightly pull away from the sides. Enjoy!
Nutrition Facts
Black Bean Brownies
Amount Per Serving (1 pieces)
Calories 241 Calories from Fat 117
% Daily Value*
Total Fat 13g 20%
Saturated Fat 3g 15%
Cholesterol 63mg 21%
Sodium 112mg 5%
Potassium 88mg 3%
Total Carbohydrates 28g 9%
Dietary Fiber 1g 4%
Sugars 24g
Protein 4g 8%
Vitamin A 2%
Calcium 2.3%
Iron 6.1%
* Percent Daily Values are based on a 2000 calorie diet.