Sugar Free Frosting
Quick and easy sugar free frosting recipe, made with simple ingredients. Uses sugar free powdered sugar and cream cheese to make it rich, fluffy, creamy.
It's taken me years to perfect the best homemade sugar free icing or diabetic buttercream frosting recipe. It pairs very well with my Sugar Free Chocolate Cupcakes.You can also use it on cakes and brownies and all other types of desserts.
For me, it will never taste as good as my favorite classic American Buttercream Frosting because all these other sugar free sweeteners have a subtle taste and I am not used to that. However, this frosting came very close in texture and flavor to my classic recipe that holds its shape, is easy to pipe and spread on desserts.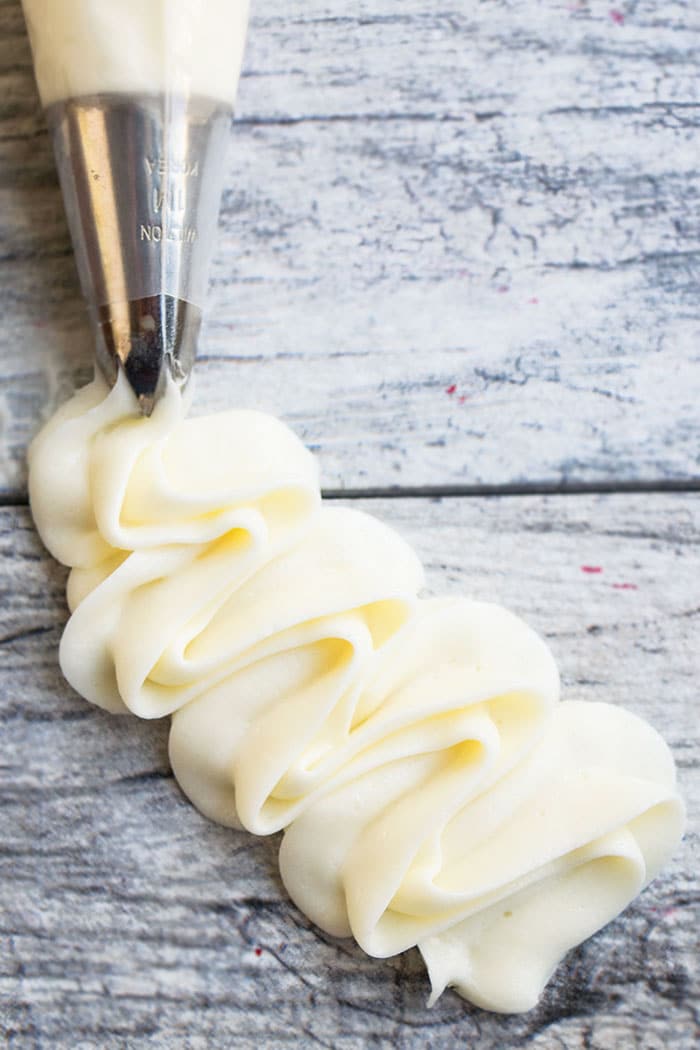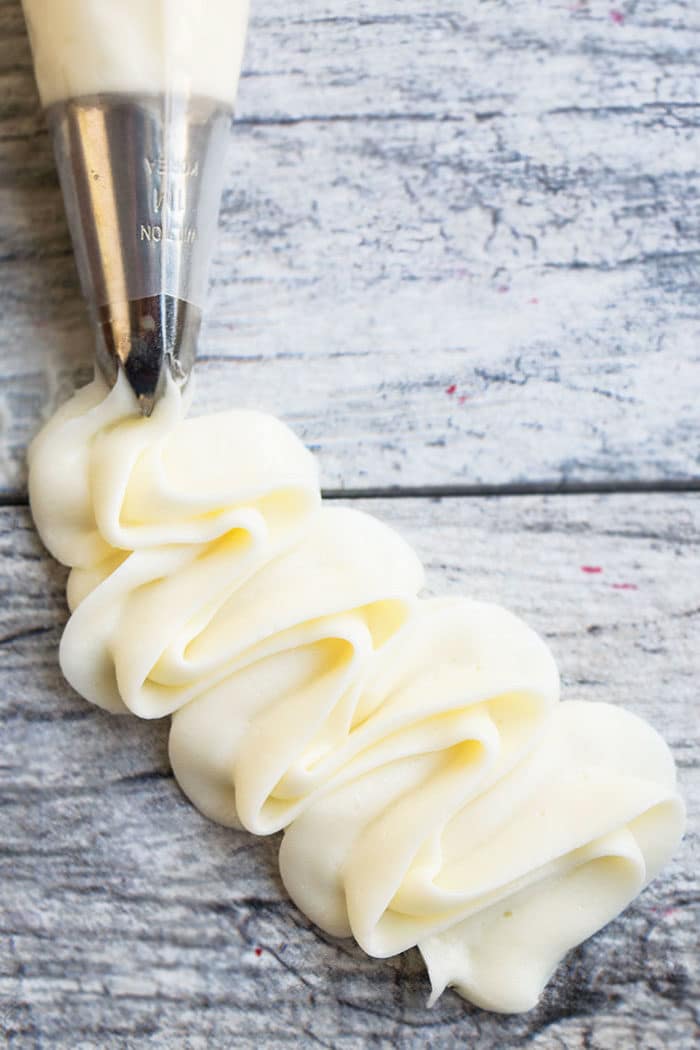 How do you make icing without powdered sugar?
Cream together butter and cream cheese.
Mix in vanilla extract, powdered sugar and milk.
Whip until fluffy.
How can I thicken cream cheese frosting without sugar?
Use sugar free powdered sugar– Swerve confectioners sugar is great and I highly recommend it. You can also prepare homemade sugar free powdered sugar, which is made with Splenda. Add more powdered sugar and and whip until frosting is thickened to desired consistency.
Use less liquid– Lower the quantities of milk or vanilla extract to maintain the thick texture.
Use meringue powder– This is dried egg white powder and add 1.5 tablespoon should make the frosting more stable and thick.
Use cornstarch- Add 1- 2 tablespoon and whip again until frosting thickens.
What's a good sugar free substitute for powdered sugar?
Homemade powdered sugar made with Splenda– by running granulated Splenda through a food processor or blender, along with some cornstarch. For every 1 cup of powdered sugar, mix in 1.5 tbsp cornstarch. Please note that it does have a subtle after-taste that Splenda is known for. It takes some time to get used to it.
Powdered erythritol
Swerve confectioners sugar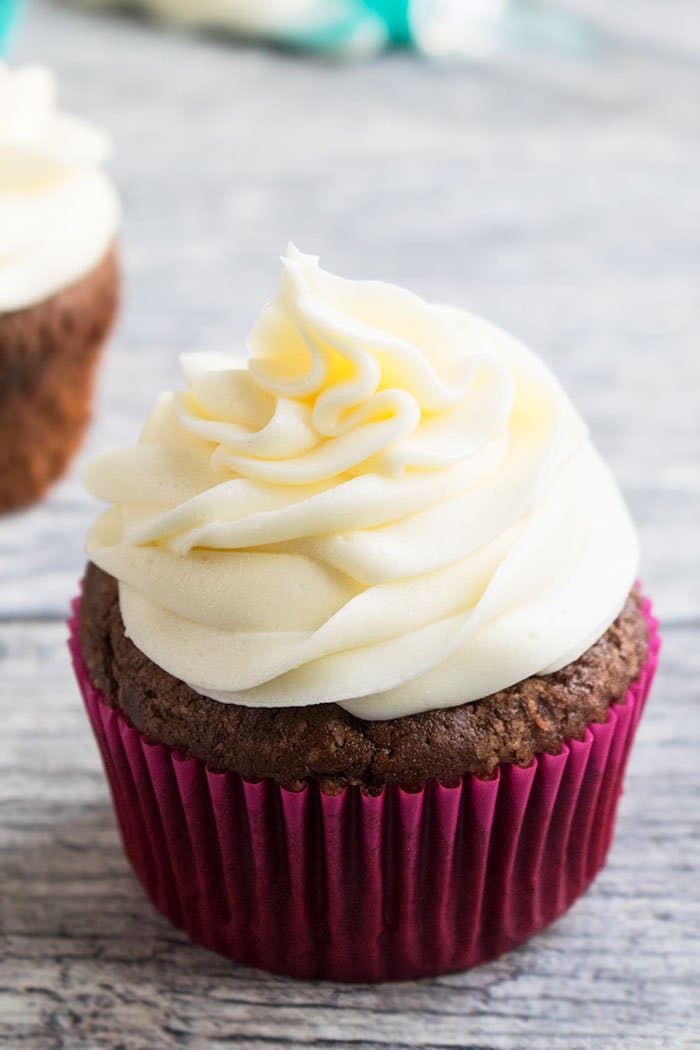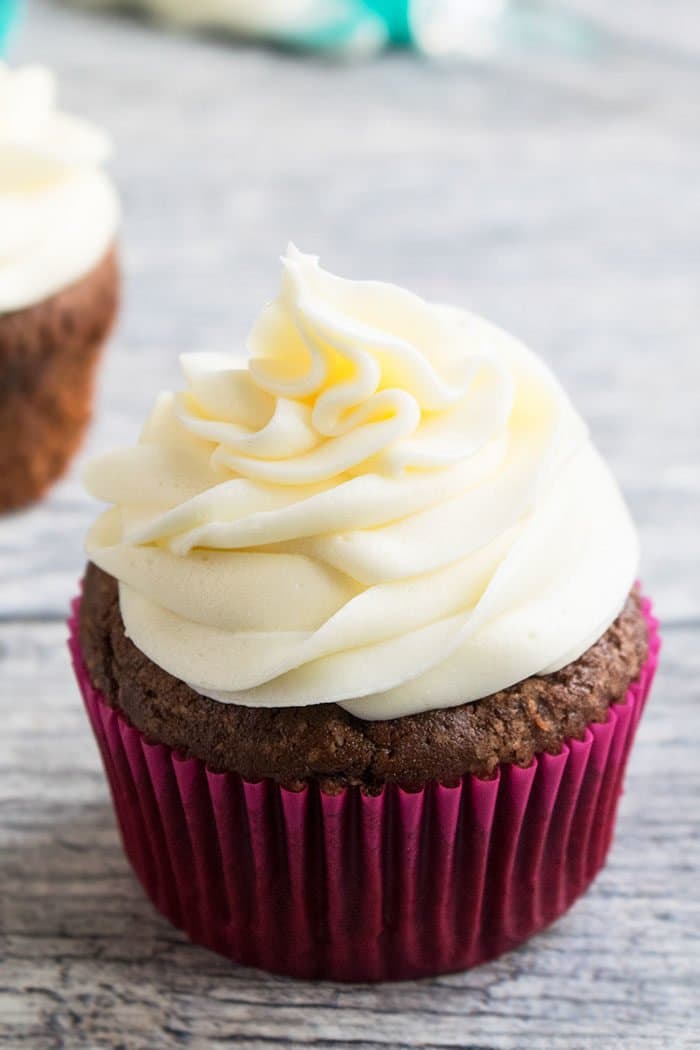 Tips for sugar free cream cheese frosting
Whipping makes the frosting more fluffy and creamy. Be sure to whip for 2-3 minutes.
If the icing is too thick, thin it out by adding a little milk.
If the icing is too thin, add more sugar free powdered sugar to thicken it.
Chill frosting for 20 minutes in the fridge so that it firms up even more and that makes it easier to pipe.
You can buy Swerve from Amazon.
Sugar free chocolate frosting– Add 1/4 unsweetened cocoa powder. You will ALSO have to add more milk to combine it into the frosting. Adjust the amount of amount of powdered sugar, based on your preference.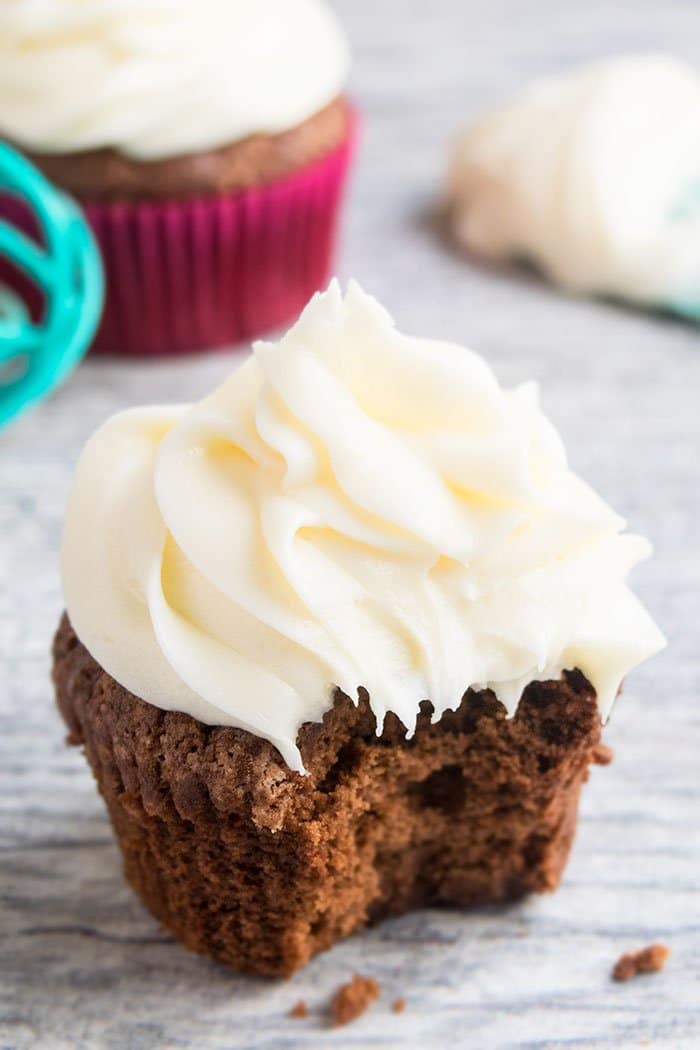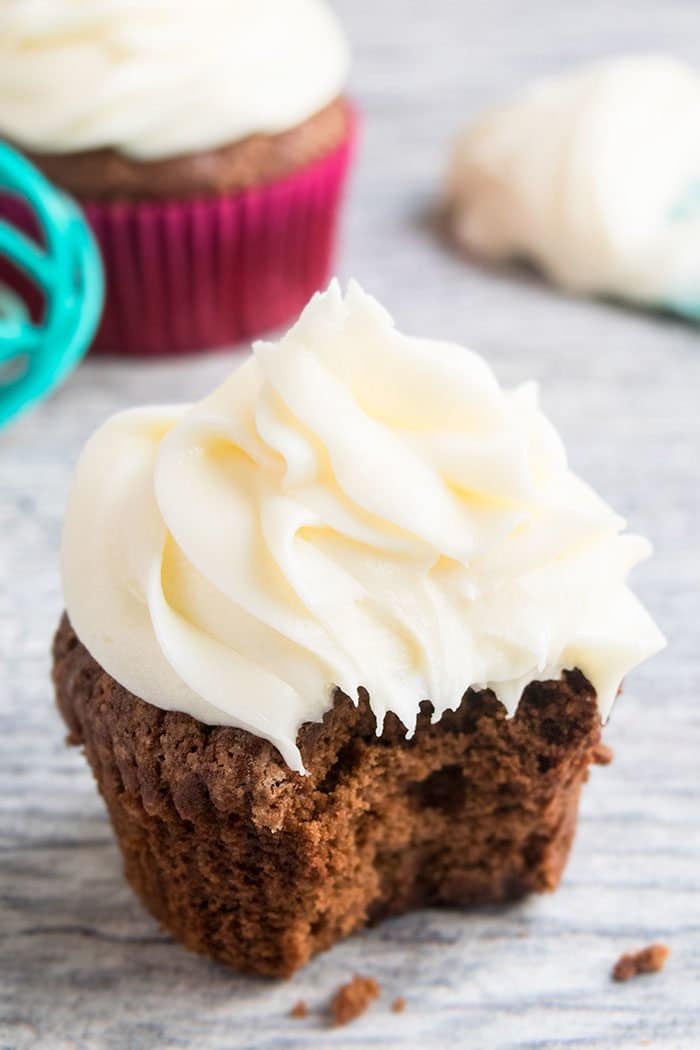 Other Frosting Recipes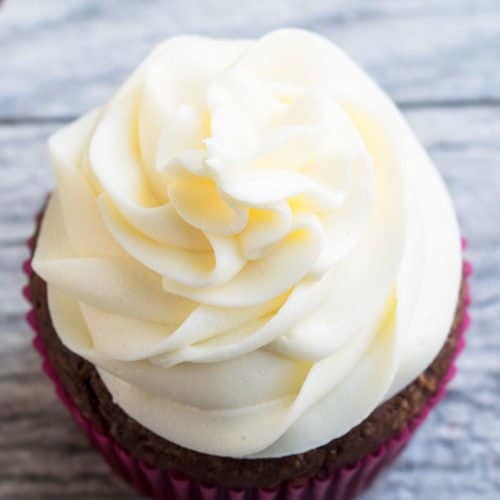 Sugar Free Frosting Recipe
Quick and easy sugar free frosting recipe, made with simple ingredients. Uses sugar free powdered sugar and cream cheese to make it rich, fluffy, creamy.

Yield: cups
Instructions
In a mixing bowl, cream together butter and cream cheese until fully blended.

Mix in powdered sugar, gradually, along with some milk and whip until smooth and fluffy.

Chill for 20 minutes.

Then, pipe on cakes and cupcakes. Enjoy!
Notes
Read all my tips above.
Leftovers can be stored in a sealed container in the fridge for up to 1 week. 
Nutrition
Calories: 803kcal, Carbohydrates: 96g, Protein: 7g, Fat: 84g, Saturated Fat: 51g, Cholesterol: 247mg, Sodium: 771mg, Potassium: 155mg, Sugar: 4g, Vitamin A: 2935IU, Calcium: 133mg, Iron: 0.4mg
Until next time, tata my lovelies!