Use this step by step tutorial to make mini sushi cakes. They look just like sushi but are made with cake, icing, candies. A fun treat for April Fool's Day!
Most of my friends are obsessed with sushi but I must be crazy coz I REALLY DON'T like them at all!
If we are ever meeting up at a sushi place… I am coming up with the most ridiculous excuses trying to get out of the whole "sushi-eating experience"…lol.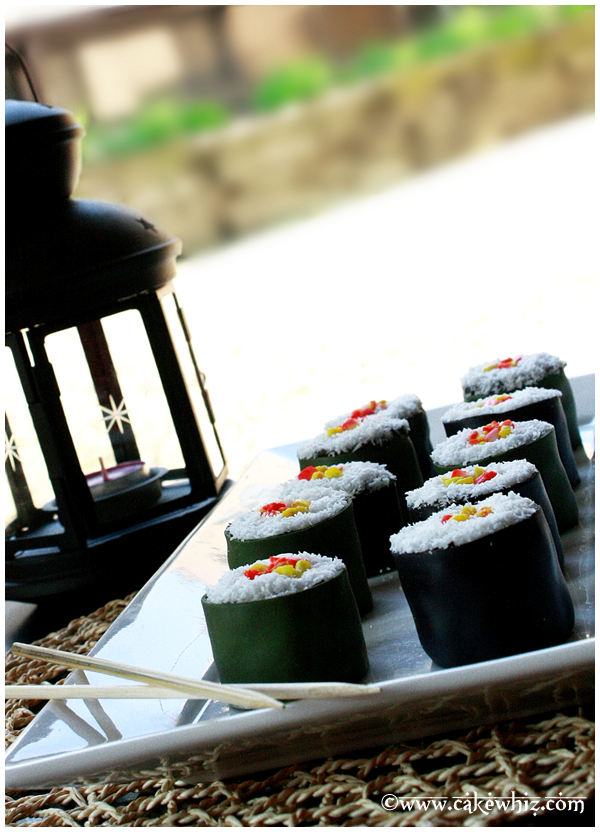 Even though I don't like the way sushi tastes, I think it looks very pretty.
And I knew sooner or later, I would be making sushi look-alike cakes… hehe.
So, here they are…what do you think? Do they look real? 🙂
GET 40 OF MY BEST COOKIE RECIPES TODAY!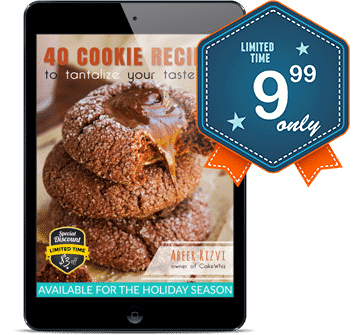 BUY NOW FOR $9.99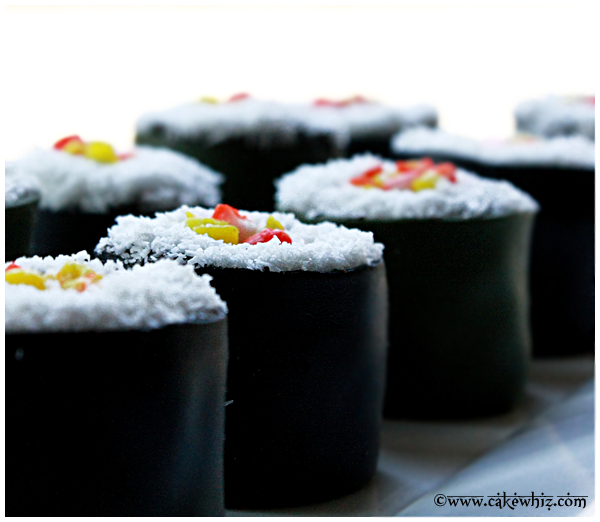 MY OTHER RECIPES
Clearly, this is my type of sushi…. looks pretty but tastes nothing like the real thing 😉
Now, I have heard that making actual sushi is challenging and requires practice.
But these sushi cakes are very easy to prepare and they taste darn good! 😀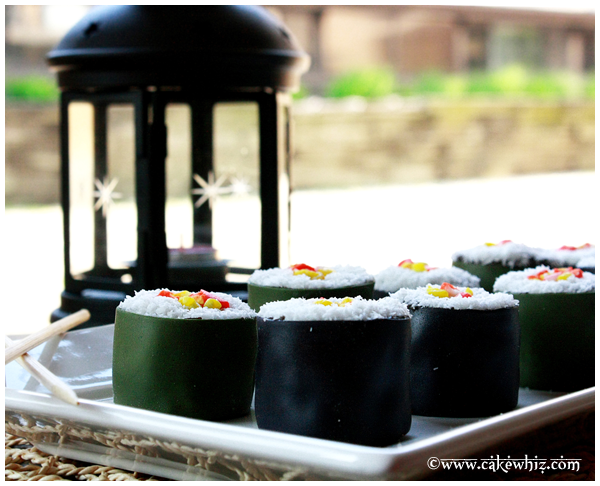 To make these mini sushi cakes, you will need the following supplies and ingredients:
Pound cake
Green or black colored marshmallow fondant
Chocolate buttercream icing
Finely shredded coconut
Orange and yellow candies (e.g. candy corn)
Pizza cutter
Spatula
Circle cutter

And here are the steps:
Step 1:
Bake a loaf of pound cake.
Use the medium circle cutter from the Wilton circle cutter set and cut out circle pieces.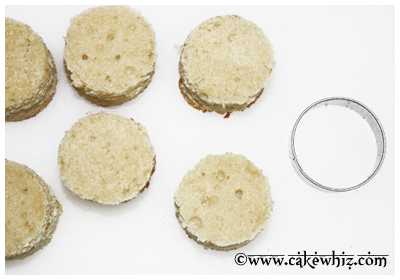 Step 2:
Ice the sides of these cakes with chocolate buttercream, using a spatula.
I used chocolate frosting. You can use any frosting you want.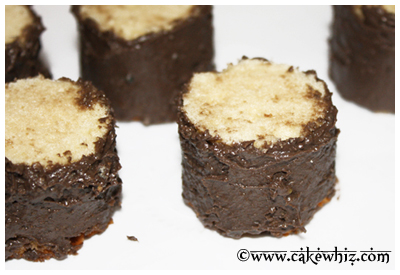 Step 3:
Roll out green fondant (or black fondant) and cut strips using a pizza cutter.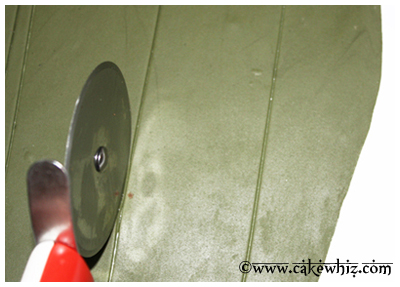 Step 4:
Wrap these strips around your circular cakes.
The icing acts like a glue and holds everything together.
Tip:
I have seen some sushi cakes that use green fruit roll up strips instead of fondant. I think that's very smart. It would save you the hassle of rolling fondant and cutting strips.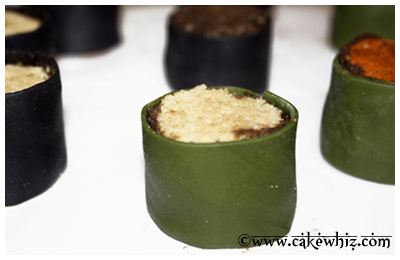 Step 5:
Cover the top of your cakes with icing now.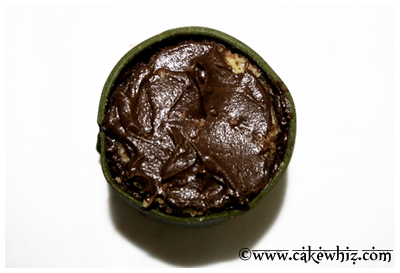 Step 6:
Sprinkle some shredded coconut.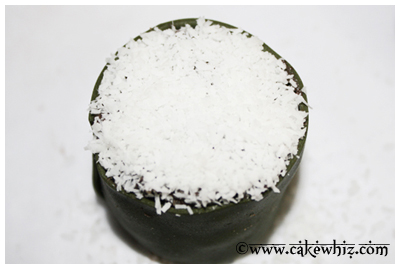 Step 7:
Crush some candy corn or any orange and yellow candy you can find.
Add those pieces in the center of your sushi.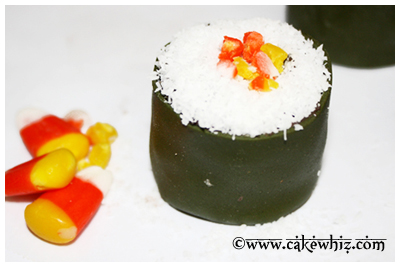 Line them up on a tray and you are done!
Go ahead…make some for yourself and don't forget to fool someone with these "fake sushis" 😛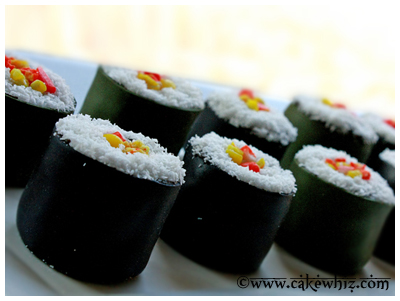 Well, that's all for today.
Until next time, tata my lovelies 🙂