How to make a fondant basket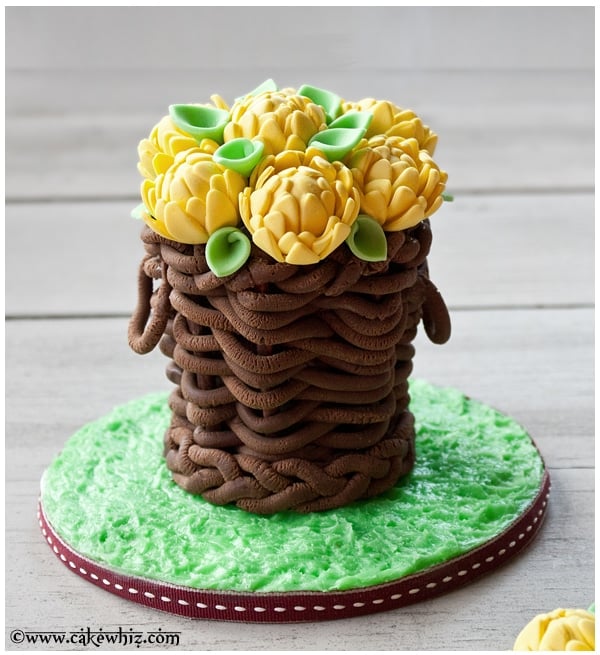 My husband was on my blog today and all of a sudden, he asked me: "Hey Abeer… how come you didn't do a post on that basket?"
Me: "HUH? What basket?"
Him: "You know the one with all those yellow flowers?"
Me: "OMG! You are right…I totally forgot!"
Ain't my husband the SWEETEST? He remembers everything I make…heheheh

After our little conversation, I went scouring through my folders and FOUND the pictures

I am USUALLY very hard on my work and tend to find every little flaw BUT not today

I just LOVE this basket, especially the "weave" pattern. It just makes it look so REAL!
I used modeling chocolate to make this basket but you can EASILY use brown colored marshmallow fondant.
The full tutorial with step-by-step pictures for making this chocolate basket is available at CakeJournal.
Well, that's all for today.
Take care my lovelies and enjoy the rest of this weekend