Chocolate cake & cupcakes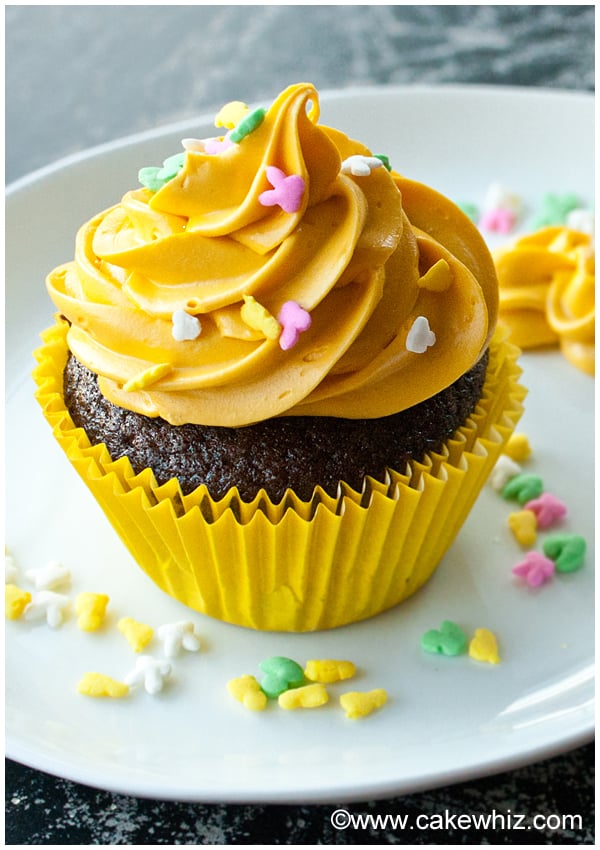 I think I have a problem with chocolate that's bordering on "chocolate addiction" (if such a thing even exists) …lol.

Not a day goes by when I don't indulge in some form of chocolate. And I am sure I can eat chocolate cakes and cupcakes every single day for the rest of my life WITHOUT complaining…lol. 
And when I say that, I DON'T mean a single slice or one cupcake. I am talking about the WHOLE friggin pan!
A single slice or cupcake just ISN'T enough for me…heheh. I am left craving more… 
Is that crazy?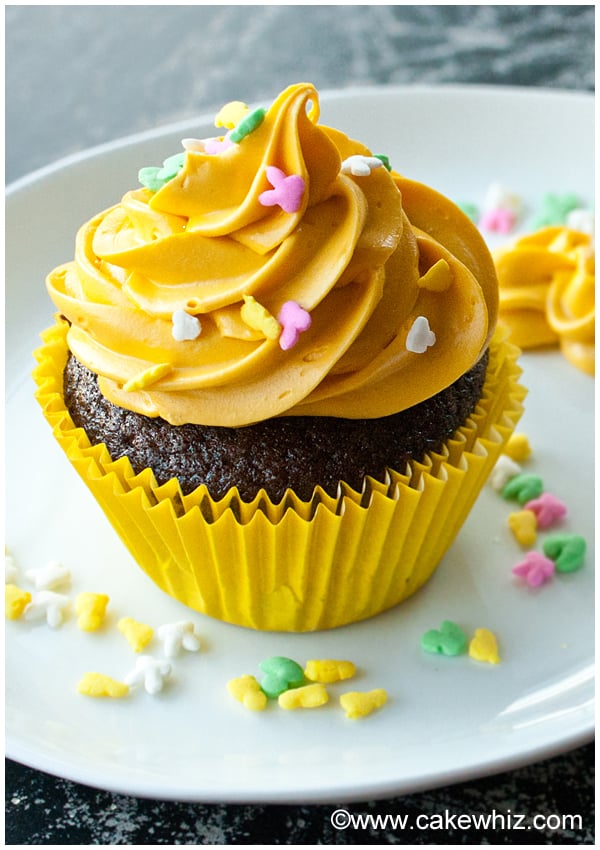 I am EMBARRASSED to say I have eaten the the entire batch of cupcakes all by myself on more occasions than I can remember 😉

Please tell me I am not the only one who's done this before…

Maybe it's the creamy frosting that draws me to them…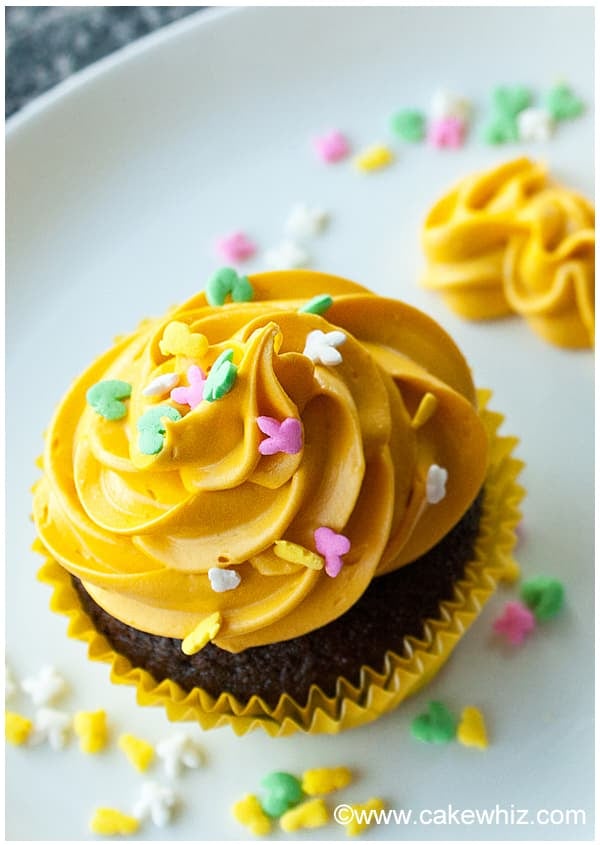 My sister told me if they ever make a rehab facility for "chocoholics", she would send me there …hahah.

I am keeping my fingers crossed that such a place NEVER opens…lol.
Can you imagine how bad my withdrawal symptoms would be? Sheesh!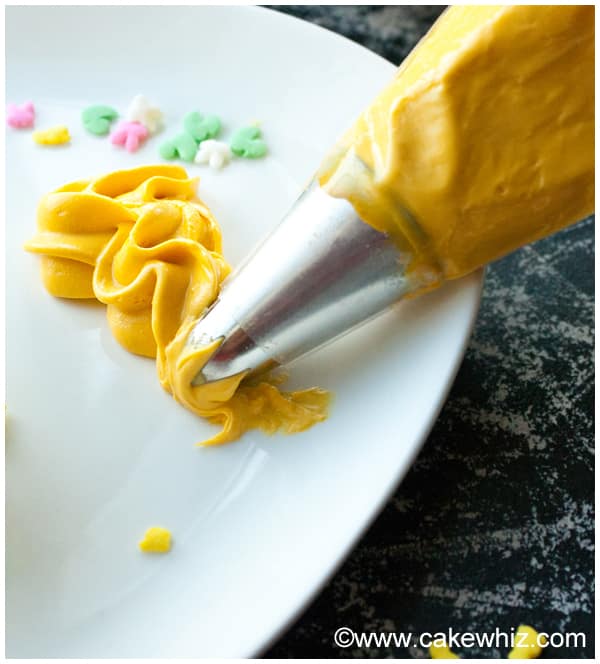 You see this little cutie?
Well, it didn't last the entire photoshoot.
I ate it after taking 5 or 6 shots…lol!
It was as if it was calling my name: "Eat me Abeer! Eat me! Please eat me!" hahahha 😛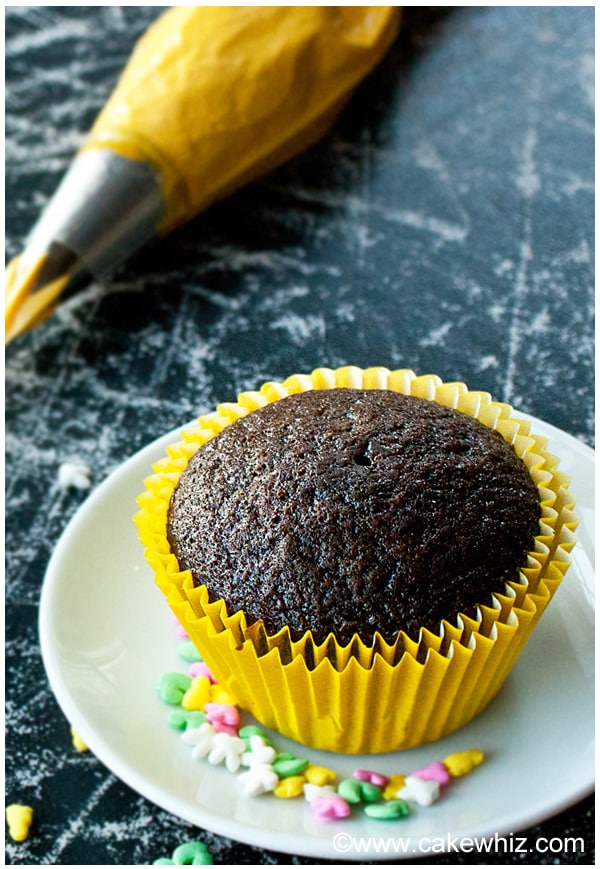 Since I have received a few requests for my chocolate cake recipe, I am going to devote this post to just that
. 
If you have been looking for the perfect chocolate cake recipe, then I assure you your search has come to an end!

I have tried many recipes from the web and always find myself coming back to my true and tested recipe.

Some of the recipes I tried online were not that bad but some were are SO BAD that I don't even have the right words to describe all that "awful-ness" :S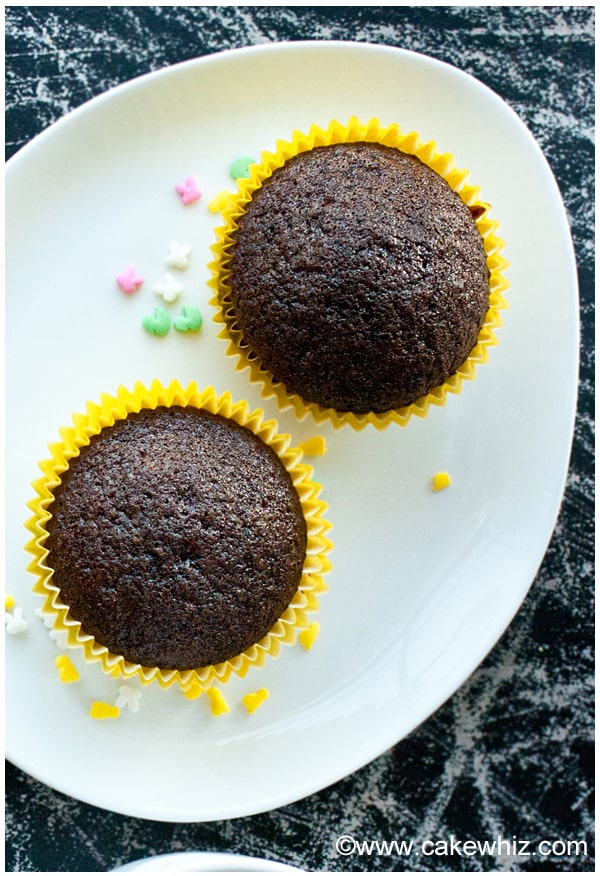 The recipe I am sharing today belongs to my mom and I swear it NEVER fails.
It's SUPER DUPER MOIST with a very nice chocolate flavor that's not too over-whelming, nor too subtle.
It's also NOT excessively sweet and pairs well whipping cream or buttercream icing.
Best of all, this recipe is so VERSATILE that you can use it to make CAKES and CUPCAKES!
How cool is that?! EH?! 😀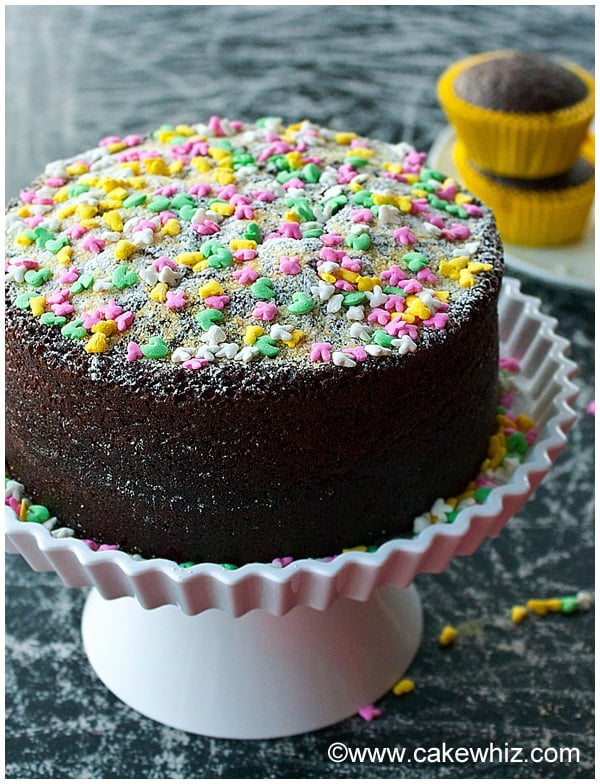 I just dusted some powdered sugar on top of this cake and tossed some sprinkles to give it a pop of color.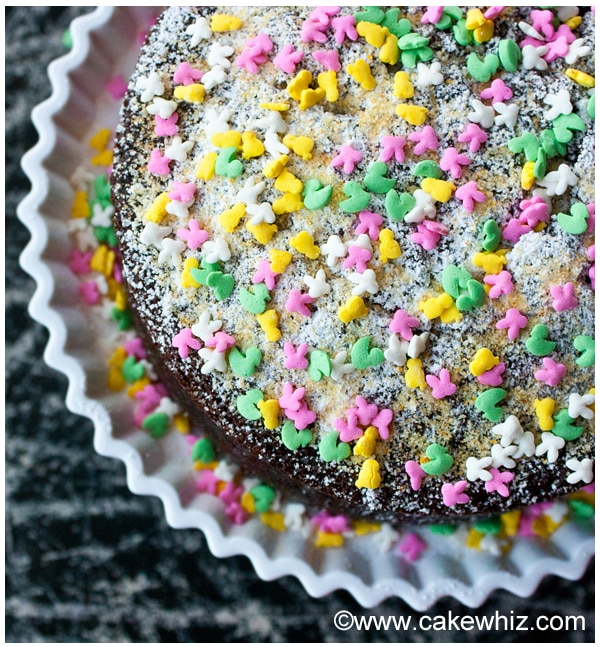 To make this chocolate cake & cupcakes, you will need the following ingredients:
2 cups unbleached all-purpose flour
1/2 cup unsweetened cocoa powder
A pinch of cinnamon powder
Note:
This recipe will either make 24 cupcakes or a single 8×3 round cake. 

And here are the steps:

Step 1:
In a deep bowl, add flour, cocoa powder, sugar, oil, vanilla extract, eggs, milk, cinnamon powder, salt, baking powder, baking soda and mix everything. 
Step 2:
Add hot water. I usually microwave it in the microwave for 2 minutes.
Step 3:
Mix everything until the batter is well-blended.
The batter will be very "liquidy." 
Step 4:


Pour this batter into a greased/floured pan (Dimensions: 8×3).
Only fill your pan halfway and use the remaining batter for some cupcakes or another mini cake if you like.
Bake at 350 degrees for about 45 minutes or until an inserted toothpick comes out clean.

If you are making cupcakes, pour this batter into cupcake liners and fill them three quarters of the way. You can easily get 24 cupcakes with this recipe.

Tip: Pour your batter into a pitcher and use that to pour batter into individual cupcake liners. I find this easier and not as messy as spooning individually.  

Bake at 350 degrees for about 17-20 minutes or until an inserted toothpick comes out clean.
DO NOT bake both the trays at once. Bake one tray of cupcakes and then bake another. Whenever I bake both the trays together, the cupcakes don't get fully baked. :S


And there you have it.
A great recipe for cakes…
And cupcakes…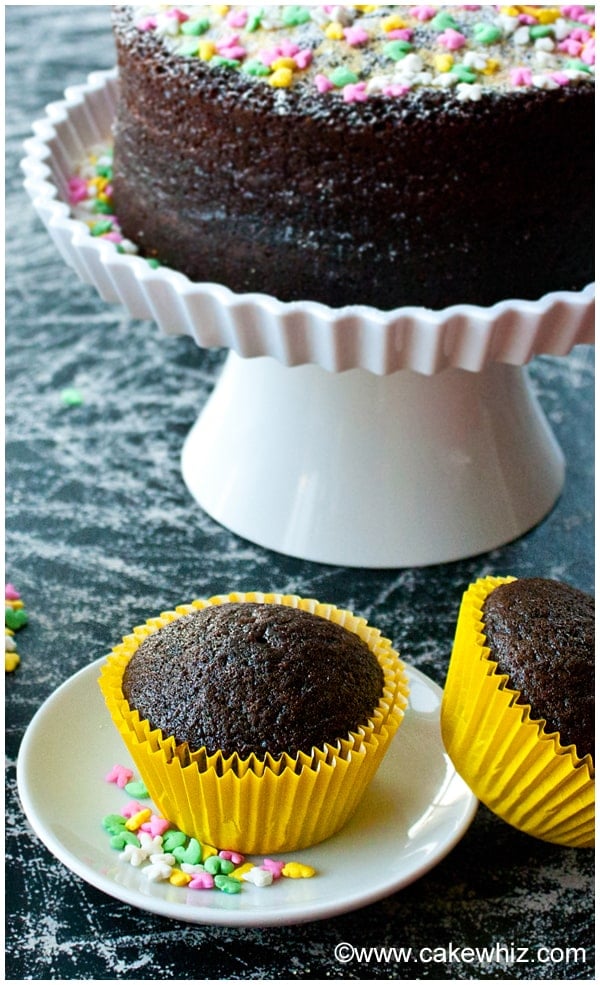 Well, that's all for today.
If you liked this recipe, you may also like some of these other chocolate recipes: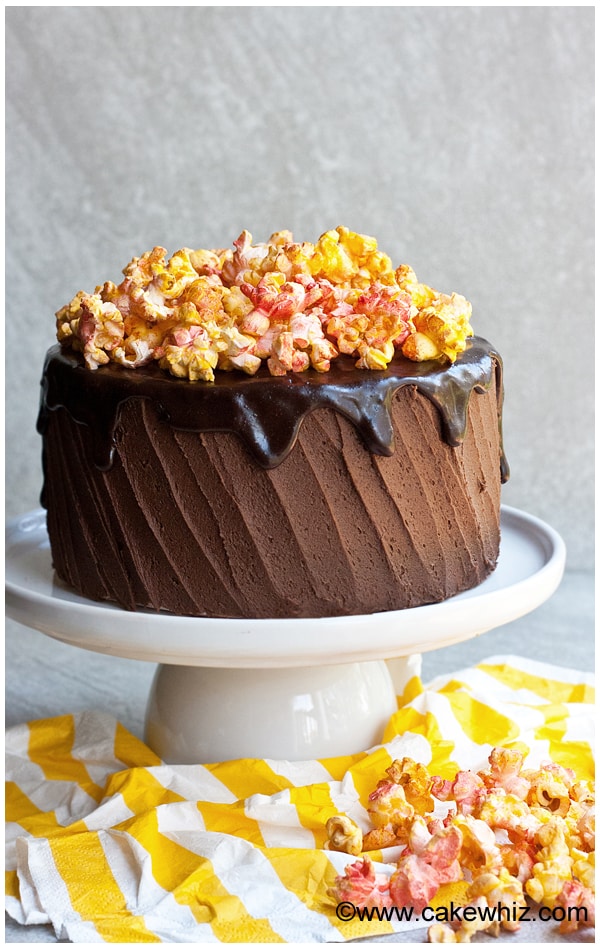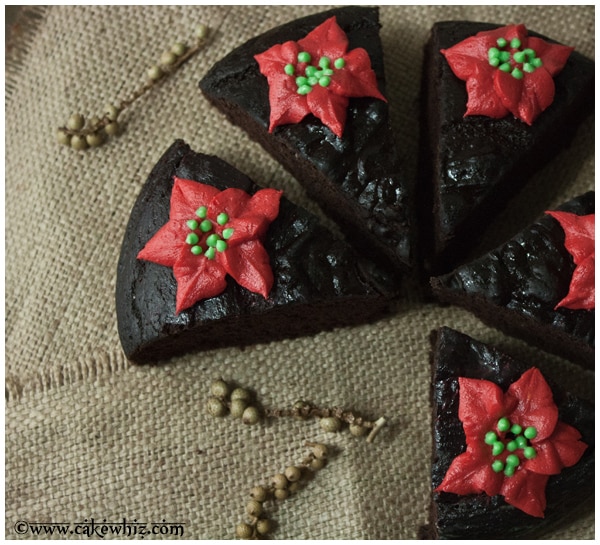 Until next time, tata my lovelies