Russian Piping Tips Tutorial
Use this Russian piping tips tutorial to make beautiful buttercream frosting flowers on cakes and cupcakes. Easy cake decorating technique for beginners.
*Thanks you to "It's All Good" for sponsoring today's post so that I can share this Russian piping tips tutorial with all of you.*
Russian piping tips have been gaining POPULARITY for a few years now.
I am not surprised because these incredible tips allow you to make the most BEAUTIFUL flower cupcakes and cakes.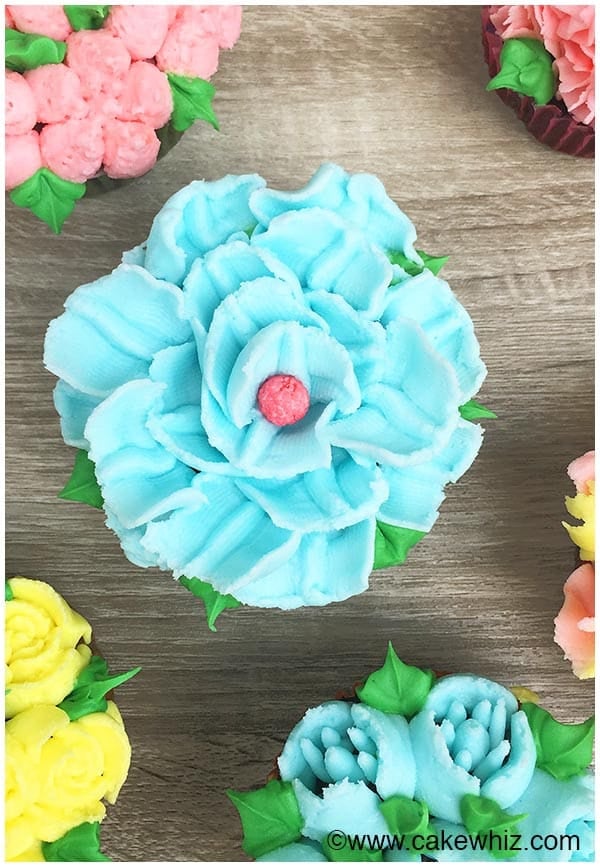 A single tip allows you to make lots of mini roses.
So easy and so pretty!
You can even use a COMBINATION of tips and colored frostings to make these perfect Spring flower cupcakes.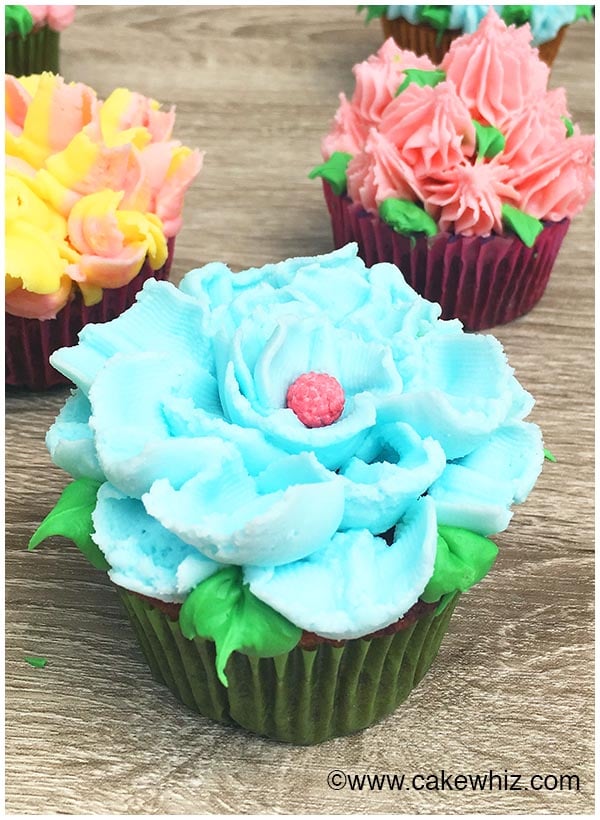 They are so feminine and elegant.
Add HEIGHT to your cupcakes by piping layers of flowers and leaves on top of one another.
The great thing about Russian piping tips is that you can get very CREATIVE and make abstract flower designs too.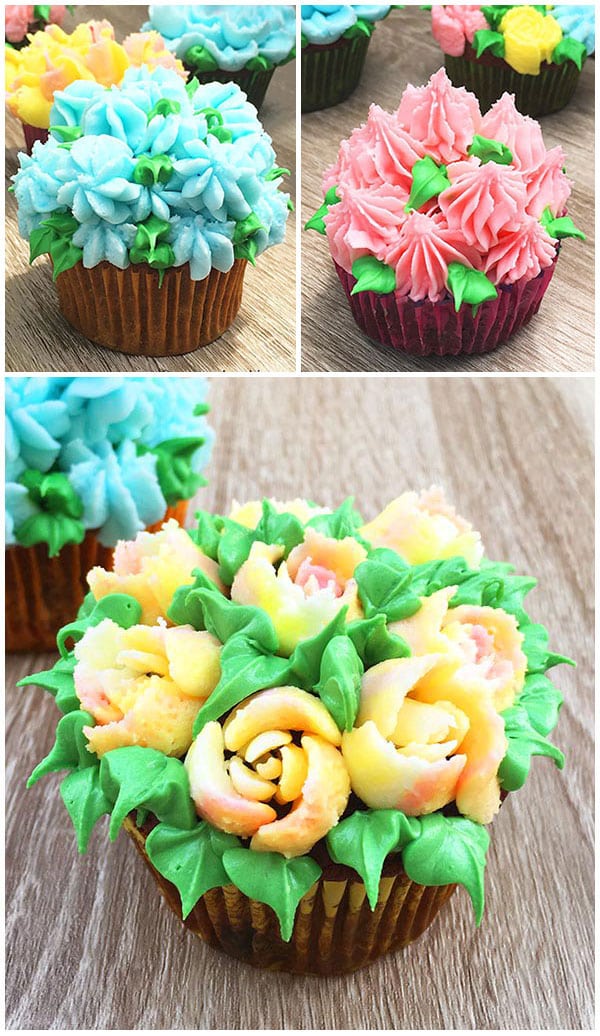 Here are some helpful TIPS and tricks for cake decorating with Russian piping tips:
Use firm consistency of buttercream icing to get the most even flower design. It should hold its shape.
Practice on wax paper or parchment paper before piping buttercream flowers on cakes and cupcakes.
To male smaller petals, squeeze you piping bag gently until icing comes out and the quickly pull away for. But, if you want to make longer petals, pull away your icing bag slowly.
Fill any gaps between the flowers on your cupcake with buttercream leaves, using a basic leaf tip.
There are so many designs of Russian piping tips. Some of the tips almost look identical but honestly, there are subtle differences, which result in different flower designs.
Since Russian piping tips are huge in size, you need a large amount of icing to fill in each bag and you also need to use bigger icing bags.
You can use a single color of icing to make these flowers or create a "marbling" effect by scooping 2 or 3 different colors of frostings together in the same piping bag.
Russian decorating tips don't have numbers on them. So, you have to remember what tip design will make what kind of flower.
These tips are easy to clean in a dishwasher.
Russian piping tips can be purchased online.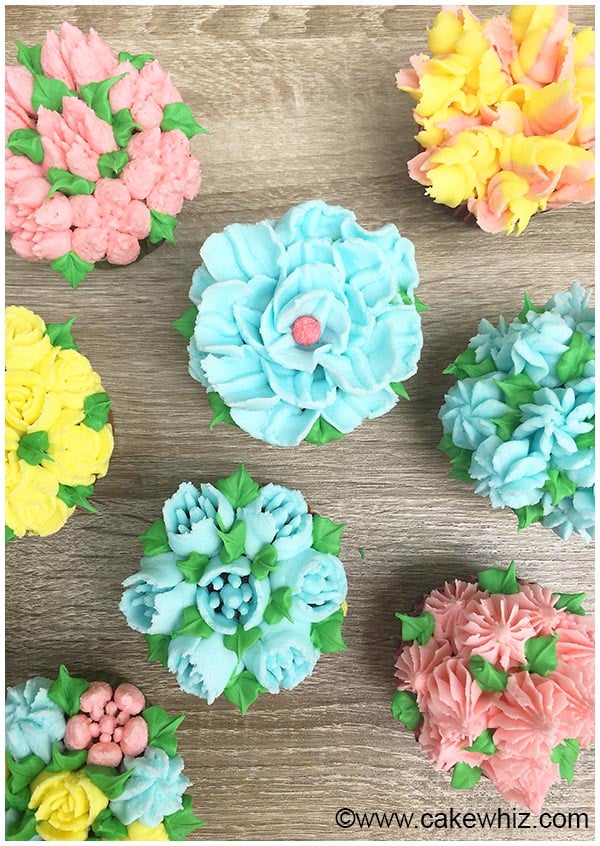 The Russian tips set I got from "It's all Good" is sooooooo much BETTER than all the other expensive sets I have seen online.
Everything comes in a nice gift box that includes 32 items:
– 27 tips (stainless steel and dishwasher safe)
– 1 tri-color coupler (very cool!)
– 1 reusable piping bag and 3 disposable piping bags
– Instruction sheet
All of this costs ONLY $33.99!
That's an AMAZING offer for everything that you are getting!
So, I highly recommend getting your Russian piping tips from them!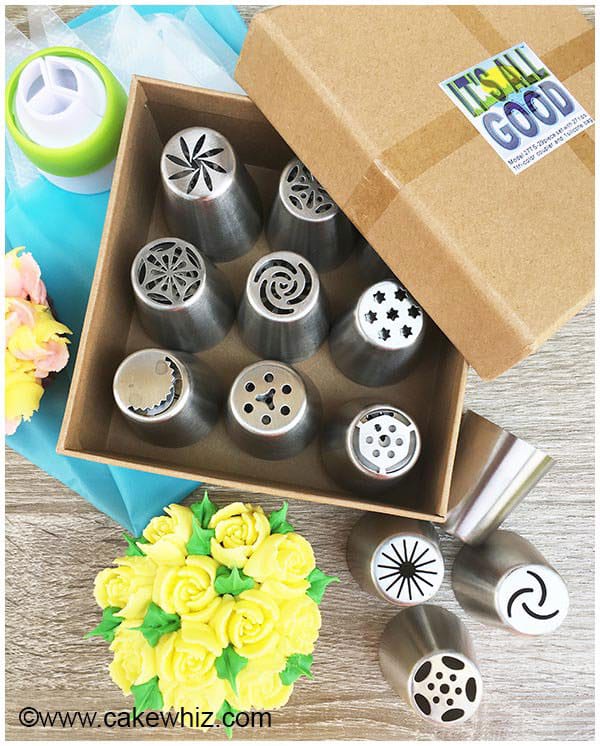 Since Russian decorating tips DON'T have numbers, I took picture of these flower cupcakes and the relevant Russian tips that were used to make them.
Keep this Russian piping tips guide or Russian piping tips chart handy, which should prove to be very helpful.
Which piping tip do you want to try first?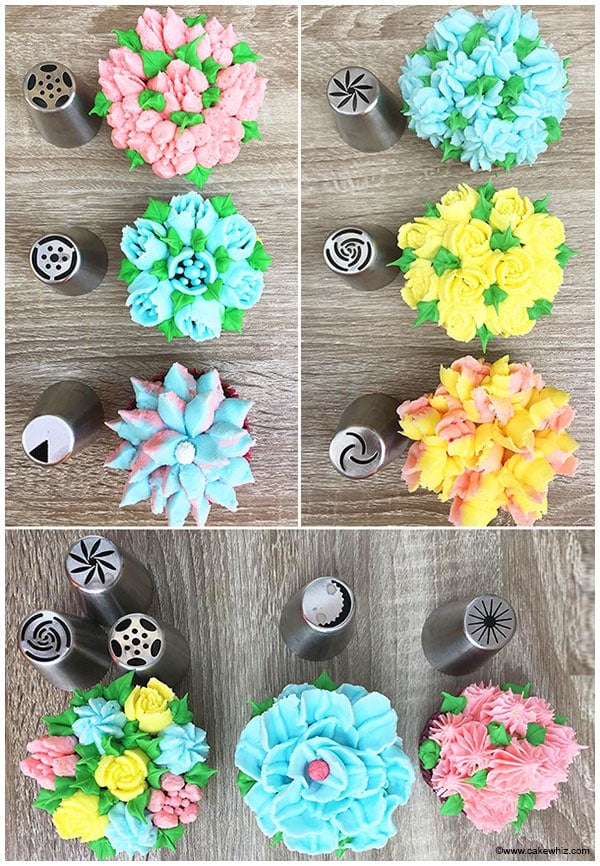 For this Russian piping tips tutorial, you will need the following ingredients and supplies:
Chocolate cherry cupcakes
Classic American buttercream frosting
Piping bags
Russian piping tips
Leaf tip (Tip# 352)
Note:
Read "Tips" above.
And here are the steps:
Step 1:
Hold piping bag at a 45 degree angle.
Squeeze the bag gently until icing comes out and then pull away.
Step 2:
Continue piping flowers all around the cupcake until it's completely covered.
Step 3:
Fill a piping bag with green icing and attach Tip # 352.
Fill all gaps between the flowers with little leaves and you are done.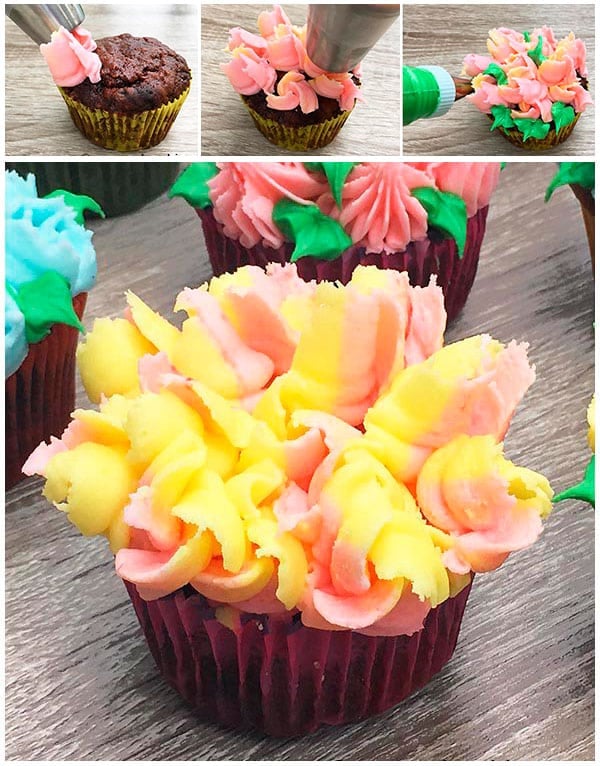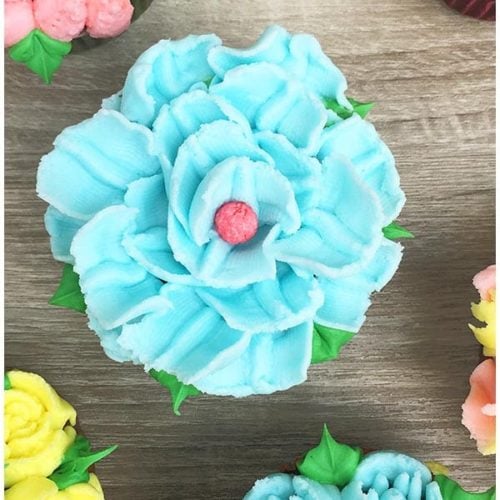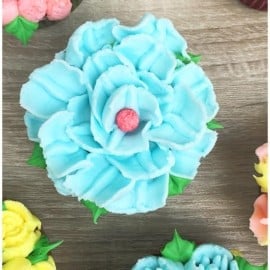 Russian Piping Tips Tutorial